Can Wireless Bone Conduction Headphones Damage Your Hearing?
Feb 02,2023 | Sylvia
Have you ever heard music with headphones on while walking on the road, when the car behind you honks to remind you, everyone around you heard it, but you didn't know it; or when you listened to music while wearing headphones in the office at work, even if your boss yells next to you, it can't wake up your ears that were kidnapped by music. These awkward moments happen a lot in life, and they're always unpleasant. However, there is a kind of headphone that can perfectly help you avoid these embarrassments, that is bone conduction headphones.
Some people may worry that bone conduction headphones will harm their hearing, but in fact, they are very healthy and safe headphones.
Can wireless Bone Conduction Headphones Damage Your Hearing?
Bone conduction headphones do not damage hearing, in fact, they are the headphones that cause the least damage to hearing, and are very healthy and safe for the ears.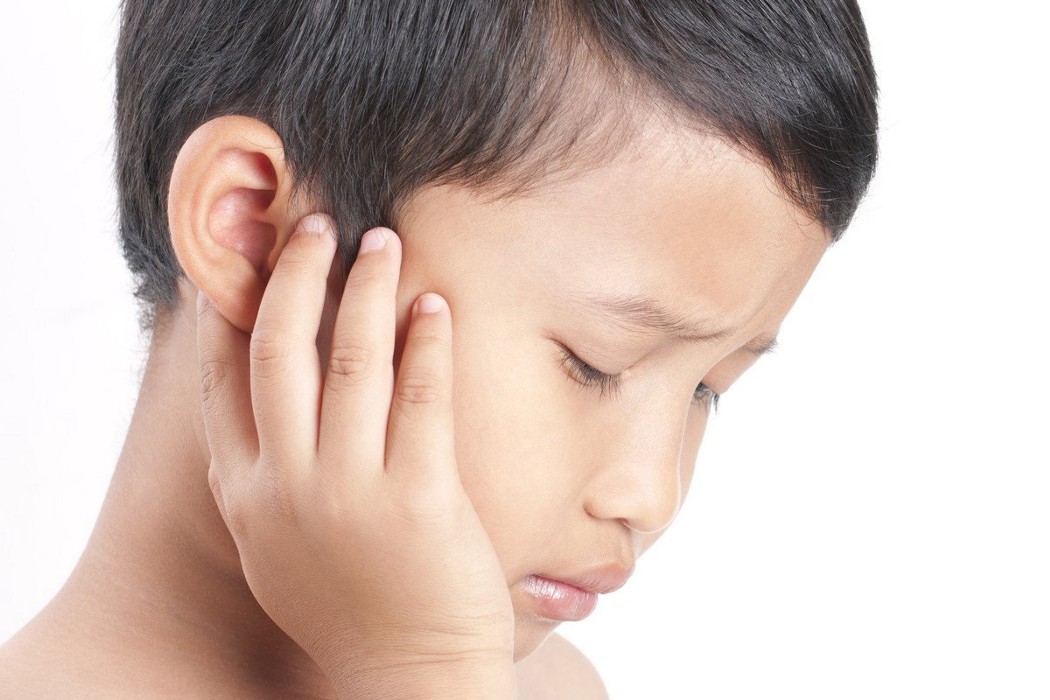 Wireless bone conduction headphones do a good job of protecting the eardrum. Because the eardrum is not required to produce sound and transmit sound, it avoids possible damage to the eardrum caused by sound wave vibration. When they transmit sound, they don't need to use the ear canal, and they don't need to be plugged into the ear canal or wrap the ear canal when they are used, so they can keep the ear canal clean and hygienic, thereby minimizing ear diseases such as otitis media.
Wireless bone conduction headphones do less damage to the cochlea. Because the vibration waves of bone conduction are relatively gentle and stable, they cause little damage to the cochlea.
In addition, wireless bone conduction headphones have very little damage to the auditory nerve, because their electromagnetic waves are very weak, which is the same intensity as the electromagnetic waves existing in nature, so they will not cause damage to the human brain and hearing nerves.
Therefore, bone conduction headphones not only do not damage hearing but also protect hearing well. Compared with traditional in-ear headphones, they are healthier and safer for the ears.
In addition to health and safety, wireless bone conduction headphones have many advantages, such as they are more comfortable to wear, have a high waterproof level, and can be suitable for more sports scenes, etc. These advantages are determined by their working principles.
How do wireless bone conduction headphones work?
Bone conduction headphones are an application of bone conduction technology in the field of headphones. It transmits sound through the skull, without going through the external auditory canal and eardrum, which is very good for the ear.
The sound transmission path of wireless bone conduction headphones is "sound wave-skull-bone labyrinth-inner ear lymph fluid-spiral organ-auditory nerve-cerebral cortex auditory center".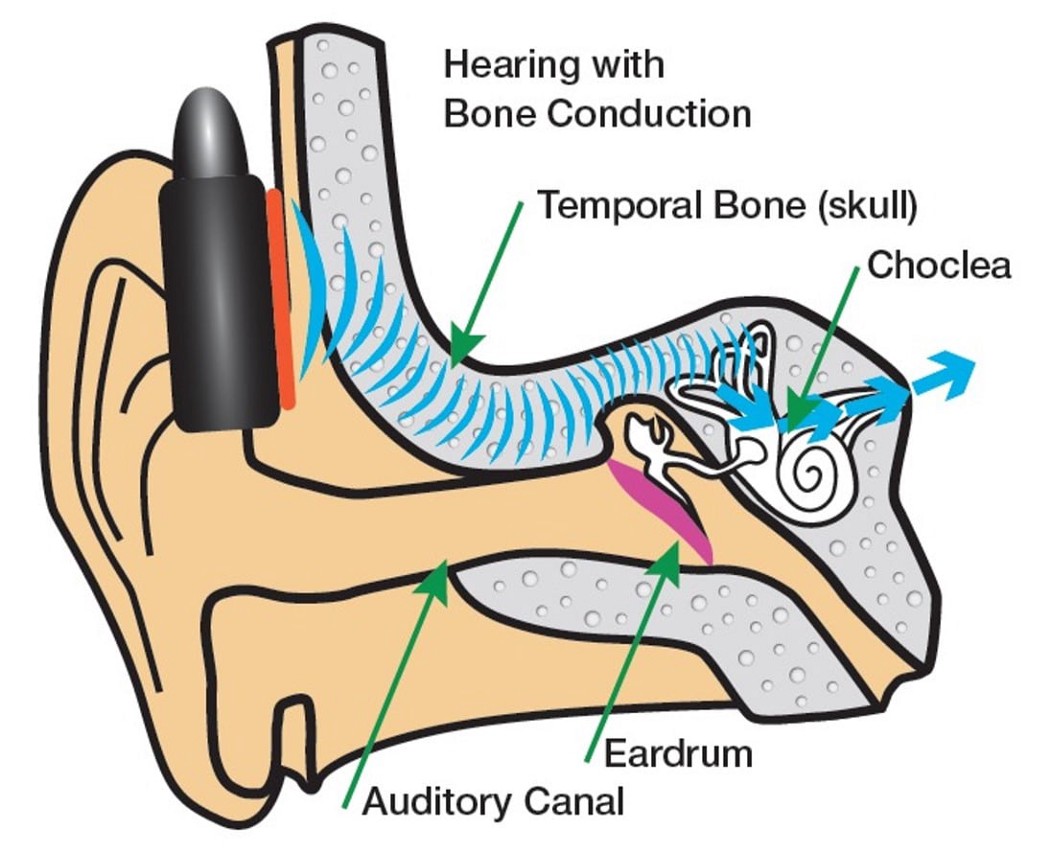 Common headphones are air-conduction headphones, which need to conduct sound through the air in the ear canal. Its sound transmission path is "air-external auditory canal-tympanic membrane-ear ossicles-internal auditory canal-cochlea-auditory nerve".
There is a little experiment to better understand how bone conduction works. First, plug the ears with two cotton balls, take a tuning fork, and tap it several times with a rubber hammer to make the tuning fork vibrate. It vibrates so softly that your ears can't hear it at this time. But pressing the end of the tuning fork handle against your frontal bone, skull bone, and cheekbone can make you hear the vibration of the tuning fork. Once the tuning fork handle is out of contact, the sound disappears immediately. This is because the sound of the tuning fork is transmitted through the bones of the human body.
The working principle of wireless bone conduction headphones makes them safe and healthy. Therefore, they have become more and more popular in the past two years. If you are interested in them, please do not hesitate to buy them. Now I will recommend some excellent headphones for you.
1. Wissonly Hi Runner wireless bone conduction headphones
Reason for recommendation:
This is the fastest growing brand of bone conduction headphones in the last six months. The team are all engineers with 10 years of accumulation in the field of bone conduction technology. They started to develop bone conduction headphones that don't hurt ears as early as 2012. To solve the problem of sound leakage of bone conduction headphones, wissonly has made comprehensive improvement in the aspects of vibrator, body design and software optimization. The final result has been applied to Wissonly Hi Runner, and the final sound leakage can be reduced by 90% after laboratory test. I actually used the test myself. At a distance of 2cm, the volume reached 70%, but I still didn't hear the sound of the headphones, which protected my privacy.
Wissonly Hi Runner's body is made of titanium, which can self-adjust the fitting position to ensure a good wearing experience for headphones, so that more people can wear it. As the core component of the product, the headphones plays a key role in the product experience. Hi Runner model is equipped with Bluetooth 5.0 chip, which makes Bluetooth connection faster and more stable. It also has 32GB of built-in storage so you can use it as an MP3 player.
Other parameters of Wissonly Hi Runner are also excellent. For example, the waterproof level reaches IPX8, and you can wear it to swim or even dive. The battery life reaches 8–10 hours, which is very important to me, because I go out for sports on weekends, and I go out for a whole day.
2. Philips A6606 bone conduction headphones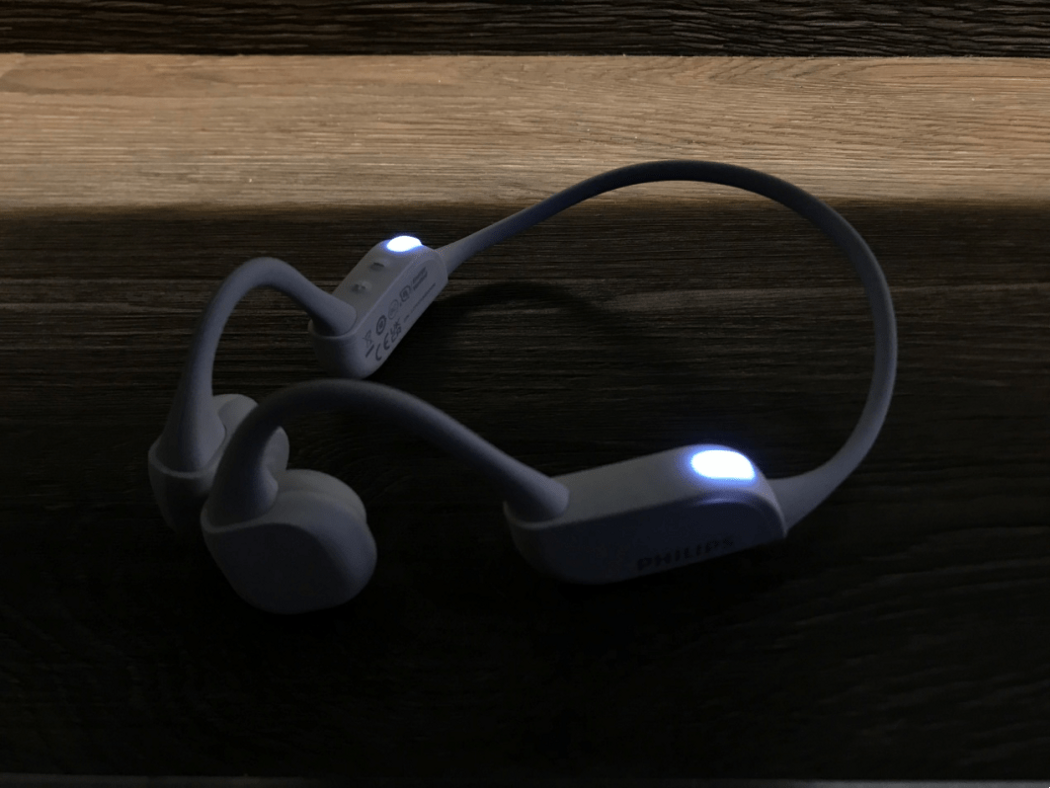 Reason for recommendation:
The A6606 has a skin-friendly material on its surface, which greatly increases its wearing comfort. It adopts a 15mm size sound unit, which produces better sound and is more suitable for noisy environments. Its bass effect has also been improved. The waterproof level of A6606 reaches IP67 level, not to mention rain, even direct rinse is no problem at all. But after all, it is not professional-grade waterproof, it cannot be used in swimming or diving.
3.AfterShokz OPENRUN PRO bone conduction headphones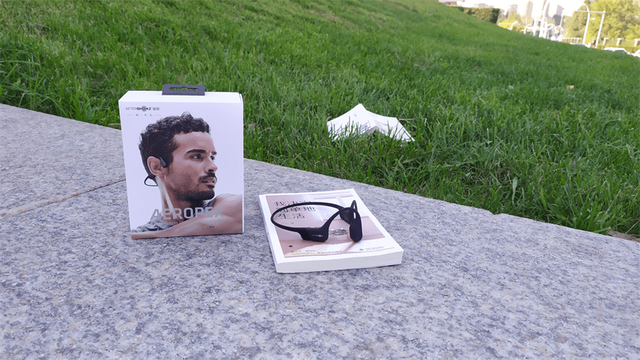 Reason for recommendation:
All-weather sports companionship. The body weight of Afershokz Openrun Pro headphones is only 26 grams, but it has up to 8 hours of long battery life. It supports IP67 super standard waterproof grade, is not afraid of sweat and rain, and not afraid of the challenges brought by bad weather. It is a trustworthy all-weather running headphones. However, it is not professional-grade waterproof after all, and it is not suitable for swimming and diving, so you must consider it clearly before purchasing.
4.Earsopen peace tw-1 bone conduction headphones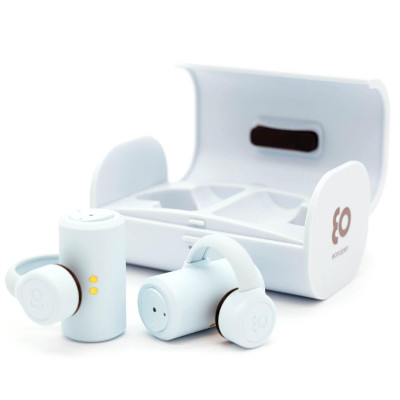 Reason for recommendation:
Peace tw-1 is different from the traditional bone conduction headphones, and it adopts a unique ear clip form, which has certain firmness. However, the wearing process is a bit complicated, and it is impossible to finish wearing with one hand. IP67 waterproof level can easily cope with rainy days, but it is not suitable for swimming. The Bluetooth version of 5.0 keeps the connection stable during music transmission.
5.Haylou PurFree bone conduction headphones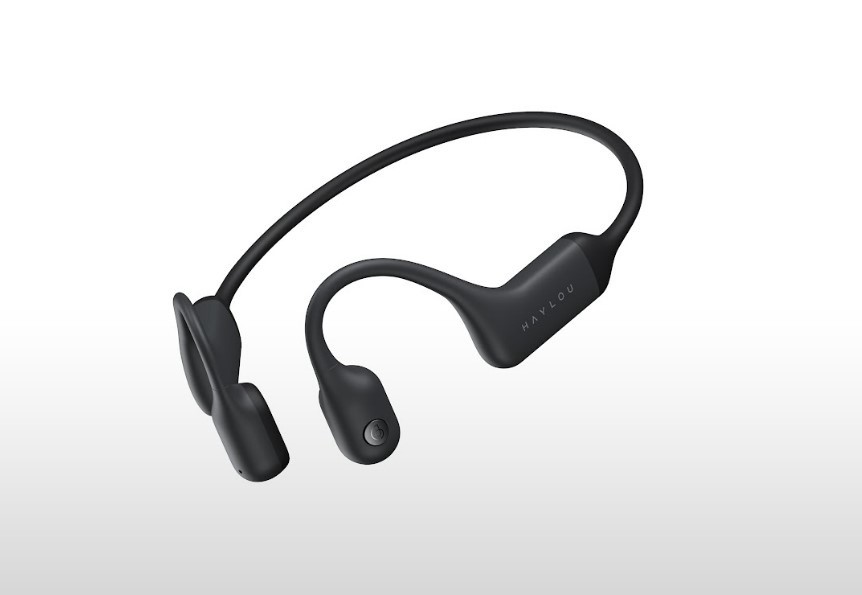 Reason for recommendation:
Haylou PurFree uses Qualcomm QCC3044 chip to make Bluetooth connection more stable, and also supports dual-device connection. And it also has microphone call noise reduction technology to make people's voices clearer. It is very light and is an open headphone, which also makes it have a better wearing experience. It is IP67 waterproof grade, and general sweat does not affect its work. It just cannot be used in swimming. It doesn't have built-in memory and can't be used when there's no cell phone signal, which is perhaps one of its drawbacks.
To sum up, to buy wireless bone conduction headphones, we should choose brands with strong technology accumulation, such as Wissonly and Philips. I have been a fan of Philips before. In the past six months, I have been using Wissonly. It works very well, the product parameters are very strong, and the cost performance is very high.
Comment