How Does Bone Conduction Earphones Work and Will They Damage Your Hearing?
Feb 13,2023 | David
Bone conduction earphones are becoming popular among sports fans. We always see people wearing headphones that don't have to be tucked into their ears when they are running, riding, or working out. They looks cool, so how does bone conduction earphones work? In addition to their cool appearance, what are their other characteristics?Are they safe?Will they damage your hearing?
How does bone conduction earphones work?
Before understanding how does bone conduction earphones work, we need to review our middle school physics to understand the three mediums for sound transmit: air, solids, and liquids. Air conduction is what we know most about, such as ordinary conversation is the case that sound transmit through air. When your place ear to the railway, and when a train comes in the distance, you can hear the sound, which is the case of sound transmission by solid. When we dive, we can hear the sound of the engine of a ship in the distance, which is the case of sound transmission by liquid.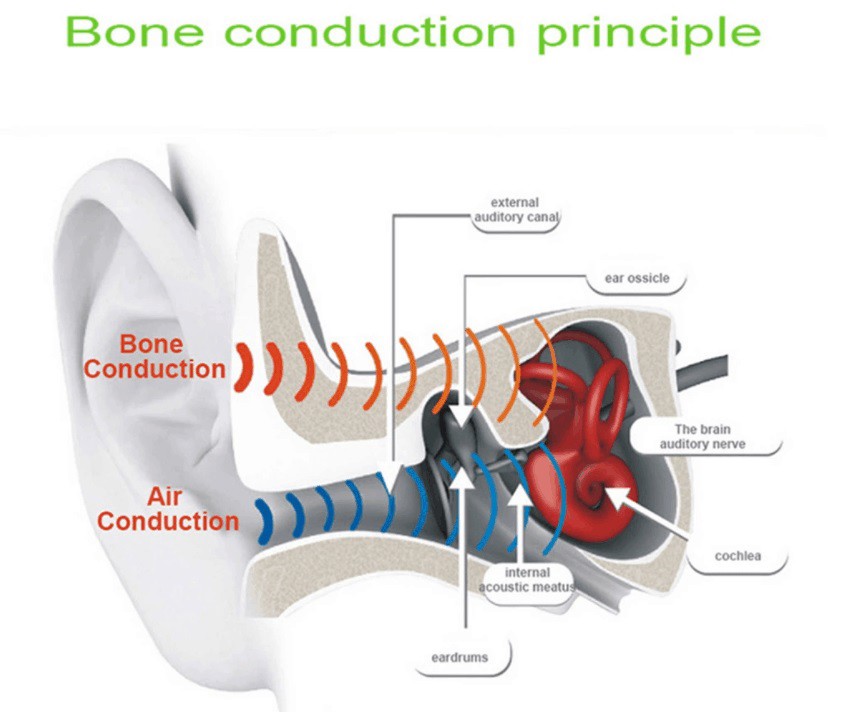 Bone conduction earphones are a device that transmits sound through solid (bone) conduction. It transmits sound by vibrating your skull. This is unlike the air conduction of traditional wired and wireless headphones. Bone conduction headphones do not transmit sound through the eardrum, so even if the volume is slightly louder, it will not easily damage the eardrum.
We can compare the sound transmission paths of bone conduction and air conduction
Bone conduction pathways: sound waves, skull, bone labyrinth, inner ear lymph, spiral organ, auditory nerve, auditory center of the cerebral cortex
Air conduction pathways: sound waves, auricle, external auditory canal, periosteum, ossicles, vestibular window, internal and external lymph, spiral organ, auditory nerve, cerebral cortex auditory center
We can see that bone conduction has a shorter sound transmission path than air conduction, and that it takes a shortcut. And this shortcut helps bone conduction earphones not to be stuffed into the ear or wrapped around the ear. So the headphones will not cover the ear canals and have no damage to the eardrums, and the damage to the auditory nerve is relatively low.
Will Bone Conduction earphones Damage Your Hearing?
Bone conduction earphones do not damage hearing, in fact, they are the headphones that cause the least damage to hearing, and are very healthy and safe for the ears.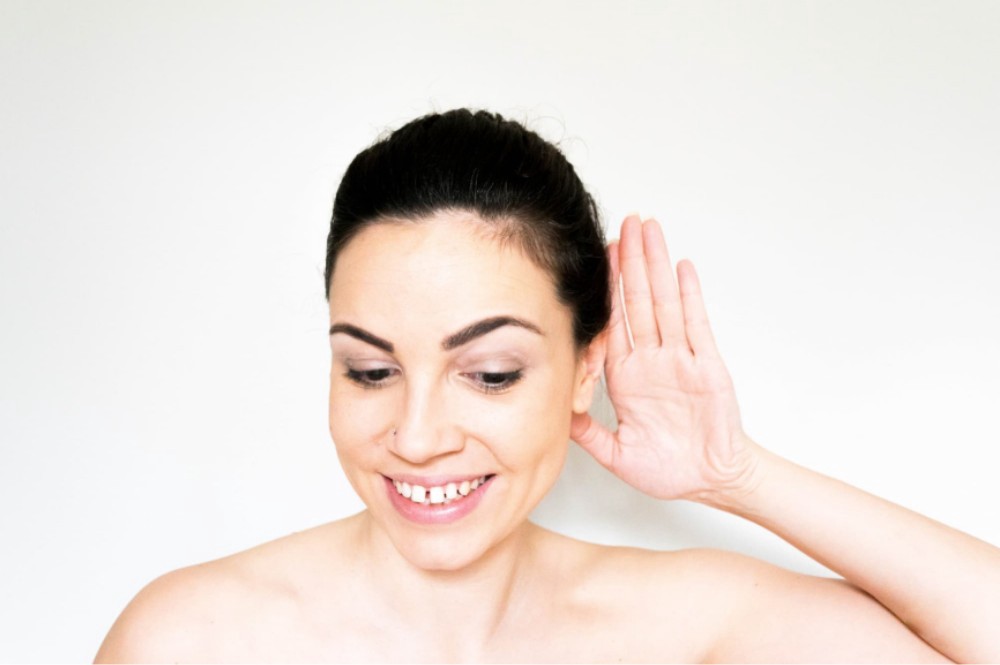 Bone conduction earphones do a good job of protecting the eardrum. Because the eardrum is not required to produce sound and transmit sound, it avoids possible damage to the eardrum caused by sound wave vibration. When they transmit sound, they don't need to use the ear canal, and they don't need to be plugged into the ear canal or wrap the ear canal when they are used, so they can keep the ear canal clean and hygienic, thereby minimizing ear diseases such as otitis media.
Bone conduction earphones do less damage to the cochlea. Because the vibration waves of bone conduction are relatively gentle and stable, they cause little damage to the cochlea.
In addition, bone conduction earphones have very little damage to the auditory nerve, because their electromagnetic waves are very weak, which is the same intensity as the electromagnetic waves existing in nature, so they will not cause damage to the human brain and hearing nerves.
Therefore, bone conduction headphones not only do not damage hearing but also protect hearing well. Compared with traditional in-ear headphones, they are healthier and safer for the ears.
In addition to health and safety, bone conduction earphones have many advantages, such as they are more comfortable to wear, have a high waterproof level, and can be suitable for more sports scenes, etc. Bone conduction earphones are becoming more and more popular among young people,and more and more brands join this field.So, which brand is the best?In my opinion, those brands that have accumulated technology in this field are trustworthy.Below, I have sorted out some good bone conduction earphones brands, and recommend them to you. I hope they can help.
1. Wissonly Hi Runner bone conduction earphones
Recommended reason:
Wissonly bone conduction earphones are recognized by the market with its leading bone conduction vibrator technology. Their team has accumulated more than 10 years in the field of bone conduction technology, which has been affirmed in terms of product quality and hearing protection effect.
Wissonly Hi Runner uses a large-size bone conduction vibrator, which increases the vibration area by 35%. When you wear it, the diffusion direction of sound quality will be more comprehensive, the coverage will be wider, and the sound will be more stereo. Its sound will be deeper in low frequency and more transparent in high frequency. They have also made a lot of efforts in the technology of sound leakage reduction, including the built-in reverse sound wave system and the all-closed-body design, thus reducing the sound leakage by 90%.
It is comfort: Wissonly Hi Runner's whole body is made of high-tech and low-sensitivity silicone, which contains no chemical components to avoid allergy. The overall touch is as silky as baby's skin, which can avoid uncomfortable situations when worn for a long time.
Wissonly Hi Runner bone conduction earphones are also equipped with a new Bluetooth 5.0 chip, which has stronger anti-interference ability, and can easily cope with various outdoor complex scenes, so as to ensure that the good mood during exercise will not be disturbed by disconnection. The stable connection also brings ultra-low delay performance. Listening to songs, chasing dramas and playing games meet all the daily demands for headphones.
2. Philips A6606 bone conduction earphones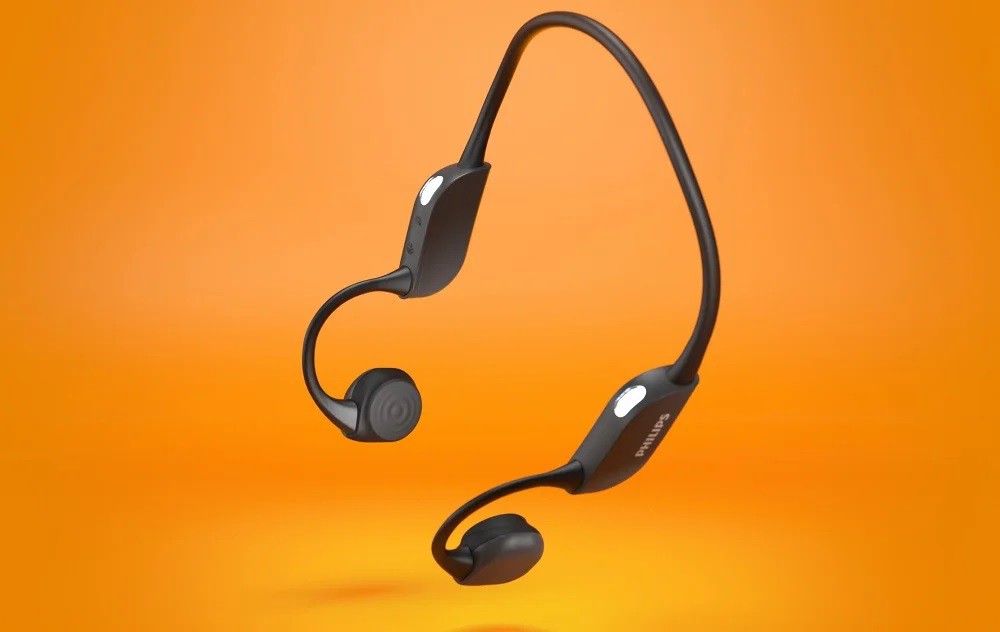 Recommended reason:
The A6606 has a skin-friendly material on its surface, which greatly increases its wearing comfort. It adopts a 15mm size sound unit, which produces better sound and is more suitable for noisy environments. Its bass effect has also been improved. The waterproof level of A6606 reaches IP67 level, not to mention rain, even direct rinse is no problem at all. But after all, it is not professional-grade waterproof, it cannot be used in swimming or diving.
3.AfterShokz OPENRUN PRO bone conduction earphones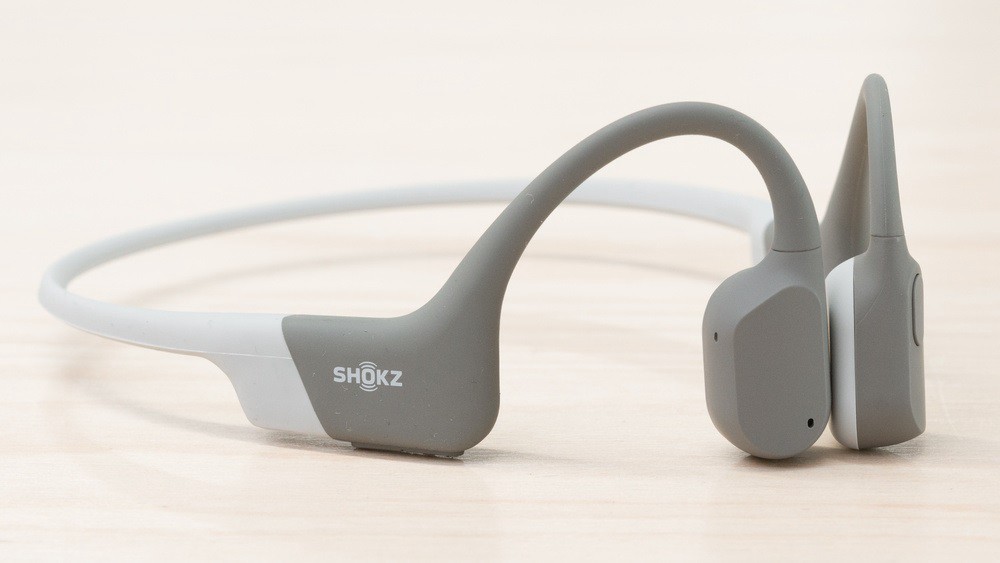 Recommended reason:
Openrun PRO also pays great attention to comfort in wearing, and its body is made of skin-friendly silicone which makes it more comfortable, and it can be better enjoyed. In order to reduce the weight, titanium alloy is selected in its connection material, which is not easy to bend and deform, ensuring the service life. The bone conduction headphones are also equipped with Qualcomm QCC3024 chip and Bluetooth 5.0, and have stable connection and no disconnection in daily use.
4.Earsopen peace tw-1 bone conduction earphones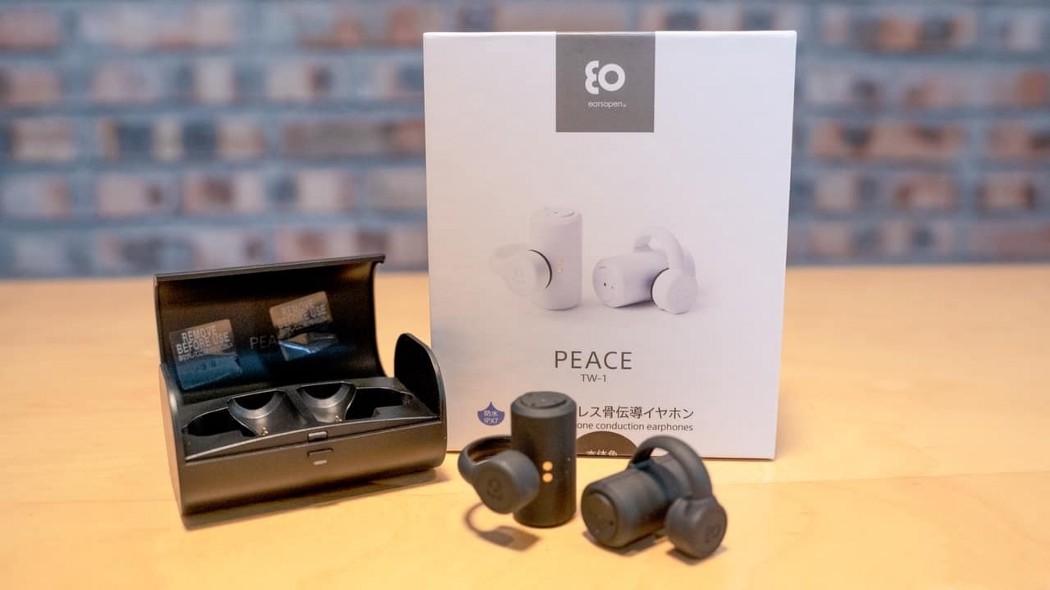 Recommended reason:
It can't be worn in the ear, and it won't cause ear discomfort or damage eardrums for a long time. The wearing method of ear clip is different from other bone conduction headphones. This kind of wearing method is a little troublesome and can't be worn with one hand, but it can make the headphones have good stability and won't fall off during intense exercise. Its sound quality anti- sound-leakage are very well, and it can't be heard within normal social distance.
Its disadvantage is that the ear-clip wearing method may make you feel uncomfortable after a long time.
5.Nank Runner CC3 bone conduction earphones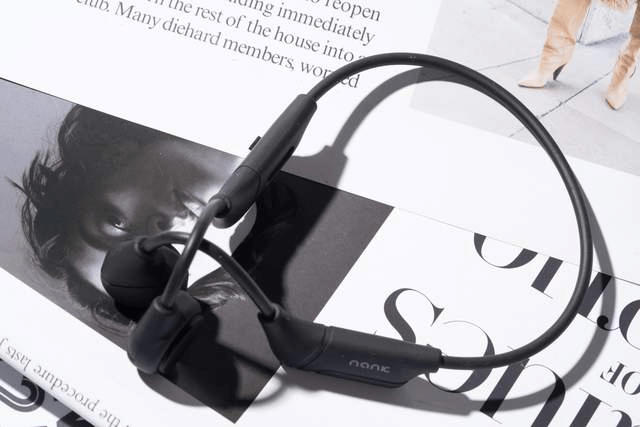 Recommended reason:
Runner CC2 is an entry-level bone conduction headphones, but its overall performance is very good. The headphone body is made of aviation grade material, which has good flexibility and is not easy to be damaged. The weight of the body is only 28g, combined with skin-friendly food-grade silica gel as the surface material, which brings a skin-friendly and comfortable wearing experience. Its waterproof grade reaches IPX6 level, which can meet the basic life-class waterproof.
The above five bone conduction earphones are all products with good performance.Among them, wissonly and Aftershokz are the most recommended brands because they both have core technologies in this field. Compared with the two brands, wissonly's product parameters is better and cost-effective.
Comment