How Do Wireless Bone Conduction Headphones Work and How About Their Safety?
Feb 10,2023 | David
Wireless bone conduction headphones are becoming popular among sports fans. We always see people wearing headphones that don't have to be tucked into their ears when they are running, riding, or working out. They looks cool, so what exactly are bone conduction headphones? How do they work?Are wireless bone conduction headphones safe?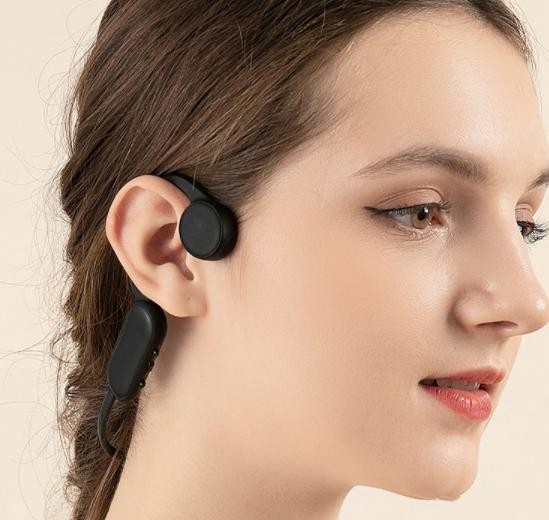 As the name suggests,Wireless bone conduction headphones are headphones that use bones to conduct sound. They actually use the principle of sound transmission in solids, and directly transmit sound to the auditory nerves through the skull to achieve sound transmission and perception. Compared with traditional headphones, due to the different transmission paths, they do not need the earbud part of traditional headphones, or even do not need to touch the ears at all. They ensure that the ear canal hygiene will not be affected, so they are healthier and more hygienic.
Bone conduction headphones are a new application of old technology. Bone conduction technology is very mature and safety is very good, so you can use them with confidence.
How do wireless bone conduction headphones work
If you want to understand how do wireless bone conduction headphones work, you must first know what "bone conduction" is. "Bone conduction" is one of the two main ways of sound transmission (the other is air conduction). It transmits sound through the mandibular bone of the human body to the cochlea. And then sound stimulates the auditory hair cells in the cochlea, thereby generating electrical signals that allow us to hear sound. These technical principles may sound obscure, but there are also cases of "bone conduction" sound transmission in life. For example, when eating, we can clearly hear the chewing sound; we still can clearly hear our own voice when covering our ears and speaking. These are "bone conduction" that helps us to hear sound. Take hearing the sound of chewing when eating as an example, during the eating and chewing process, the vibrations caused are transmitted through the bones to the inner ear to get us to hear sound.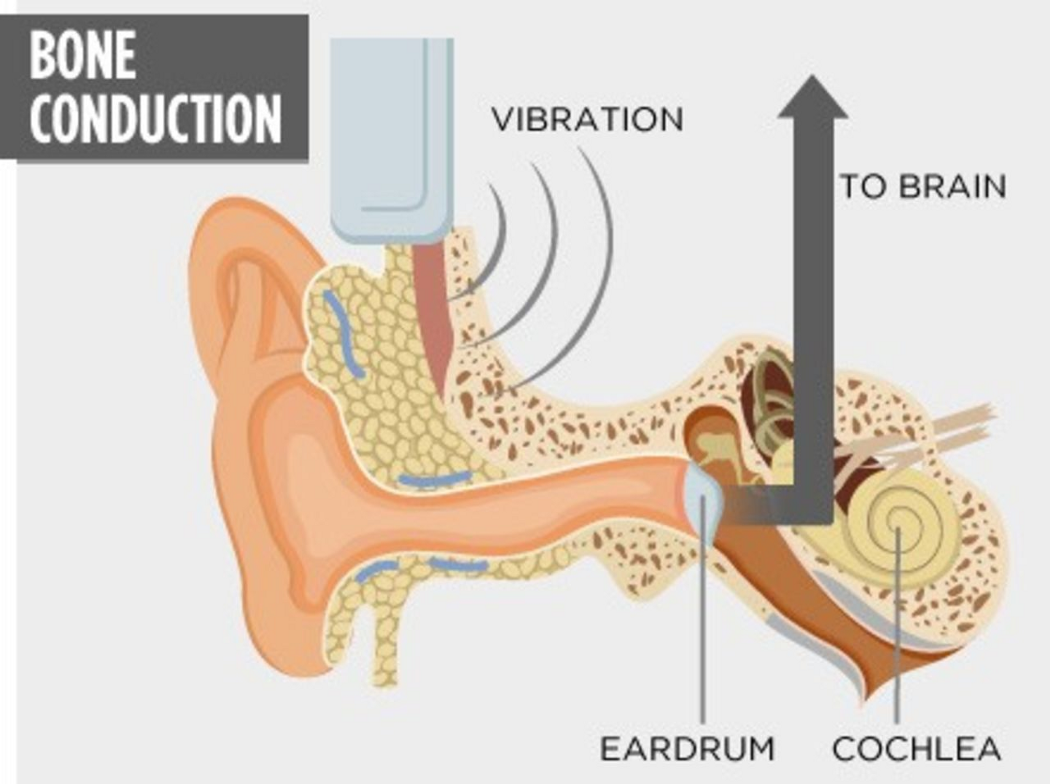 Wireless bone conduction headphones are headphones based on bone conduction technology. The working principle is to use the vibrator on the sound unit to turn the sound signal into mechanical vibration, which causes bone resonance and conducts sound to the inner ear, so as to achieve the result of listening by"bone conduction".
The working principle of bone conduction earphones brings many advantages.Safety is the most important one of these advantages
Safety of wireless bone conduction headphones
We often hear people worry about the safety of wireless bone conduction headphones, but we can promise that they do not harm the human body at all.
First of all, due to the sound transmission method of bone conduction headphones, they do not need to pass through the ear canal and tympanic membrane, which can avoid damage to the tympanic membrane. Moreover, the vibration waves of them are relatively moderate, and the impact on auditory hair cells will be less, so they are the headphones that cause the least damage to the ears.
Secondly, traditional earphones have problems with electromagnetic waves, which can cause damage to the human brain and hearing nerves. The electromagnetic waves of wireless bone conduction headphones are extremely weak, which is the same intensity as the electromagnetic waves existing in nature. So they will not cause damage to the human brain and hearing nerves.
Moreover, bone conduction headphones can help avoid the dangers of wearing them. It does not need to occupy the ear canal when wearing it. In addition to hearing the sound in the headphone, you can also hear the sound of the outside world. Wearing them when crossing the road will not be in danger because you can't hear the sound of the horn; when you are exercising outdoors, you can also avoid some dangerous situations.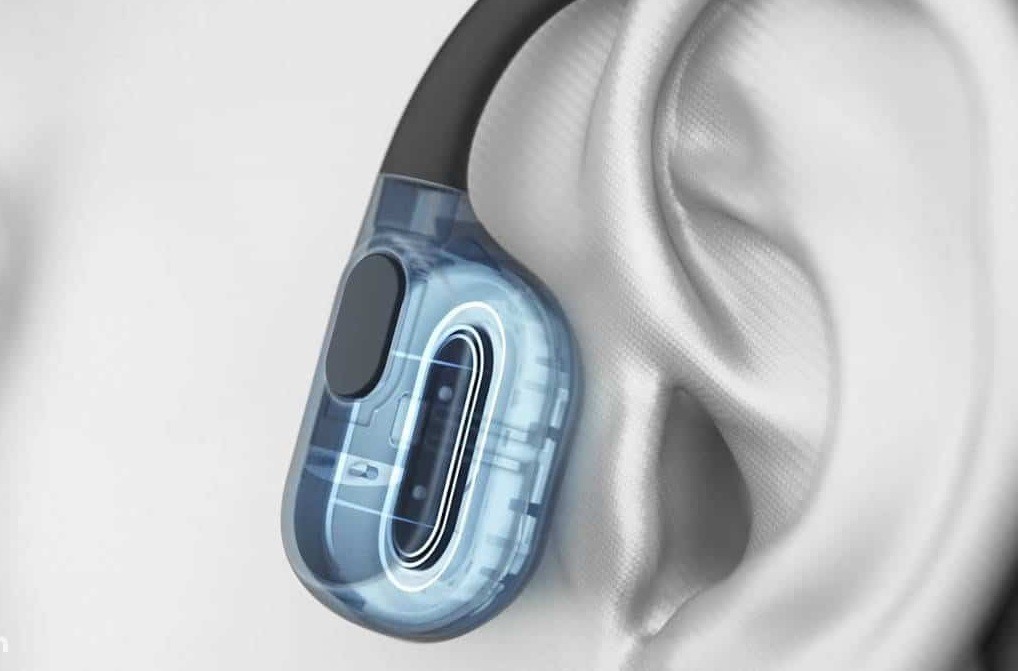 It can be seen that wireless bone conduction headphones are relatively safe, but safety is not absolute. If you use them to listen to music at high volume for a long time, it will still cause damage to the cochlea.
In addition to safety, bone conduction headphones have many advantages, such as comfortable wearing, cleanliness, high waterproof level, etc.
Of course, wireless bone conduction headphones have some drawbacks, the two most prominent being sound quality and sound leakage.Compared with traditional earphones that focus on sound quality, their sound quality is weaker, but this does not mean that their sound quality is poor. In fact, some bone conduction headphones with better quality have very good sound quality.
Sound leakage has always been a common problem with bone conduction headphones, mainly because the vibration of the bone conduction vibration unit drives the vibration of the headphone body, resulting in sound leakage. However, with the advancement of technology, better wireless bone conduction headphones do a good job in preventing sound leakage, and the problem of sound leakage has basically been solved.
More and more people are interested in wireless bone conduction earphones, and more and more earphone manufacturers are joining this market. Then, how to choose the right bone conduction headphone is a problem. In the following, I recommend five headphones, all of which are of good quality and cost-effective
1. Wissonly Hi Runner wireless bone conduction headphones
Recommended reason:
Wissonly bone conduction headphones are recognized by the market with its leading bone conduction vibrator technology. Their team has accumulated more than 10 years in the field of bone conduction technology, which has been affirmed in terms of product quality and hearing protection effect.
Wissonly Hi Runner uses a large-size bone conduction vibrator, which increases the vibration area by 35%. When you wear it, the diffusion direction of sound quality will be more comprehensive, the coverage will be wider, and the sound will be more stereo. Its sound will be deeper in low frequency and more transparent in high frequency. They have also made a lot of efforts in the technology of sound leakage reduction, including the built-in reverse sound wave system and the all-closed-body design, thus reducing the sound leakage by 90%.
It is comfort: Wissonly Hi Runner's whole body is made of high-tech and low-sensitivity silicone, which contains no chemical components to avoid allergy. The overall touch is as silky as baby's skin, which can avoid uncomfortable situations when worn for a long time.
Wissonly Hi Runner wireless bone conduction headphones are also equipped with a new Bluetooth 5.0 chip, which has stronger anti-interference ability, and can easily cope with various outdoor complex scenes, so as to ensure that the good mood during exercise will not be disturbed by disconnection. The stable connection also brings ultra-low delay performance. Listening to songs, chasing dramas and playing games meet all the daily demands for headphones.
2. Philips A6606 wireless bone conduction headphones
Recommended reason:
The headphones have a compact structure that is completely ergonomically designed.
They are stable to wear, and cannot be shaken off in rough sport, which helps you to do movements without restraint during exercise. They are open headphones that do not need to be plugged into the ear. This keeps the ear canal fresh, healthy and comfortable.
They support IP67 waterproof grade, daily sweating is no problem. But after all, they are not professional-grade waterproof, can not be used in swimming.
3.AfterShokz OPENRUN PRO wireless bone conduction headphones
Recommended reason:
Openrun Pro bone conduction headphones have IP67 waterproof rating, they are waterproof, sweatproof, and dustproof. They are no problem to get caught in the rain or splashed with water. Even in outdoor sports, when encounter bad weather, you will be not afraid at all, they let you enjoy the fun of sports all the time.
In addition, the headphones do not need to be plugged into the ears. Their comfort is just amazing. Their is no need to poke the ear like a drill any more. And you do not have to worry about that after you wear them for a long time, your ear canal will itch and be uncomfortable, and as well as breed bacteria. The whole body surface is silicone material, their net weight is 28g, and they are comfortable and lightweight.
4.Earsopen PEACE wireless Bone Conduction Headphones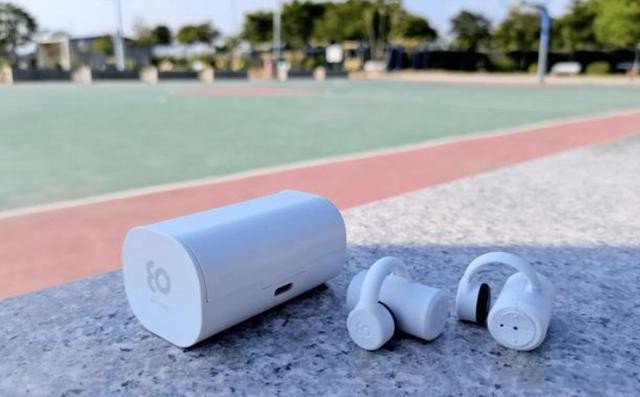 Recommended reason:
Earsopen PEACE is a bone conduction headphone with a novel wearing method. It adopts a clip-on design, which has a certain stability in wearing. It can be worn only by clipping it in the ear canal, and it also supports single ear wearing. IPX7 waterproof performance can also be easily competent for waterproof and sweat-proof work. With the charging case, it can complete the daily wear and use of electricity for nearly a week. The only disadvantage is that the price is slightly higher and the charging case area is a bit bulky. If you carry it in a sports field, you will feel a certain weight, and you will feel uncomfortable if you wear it for a long time.
5.vidonn F3 wireless bone conduction headphones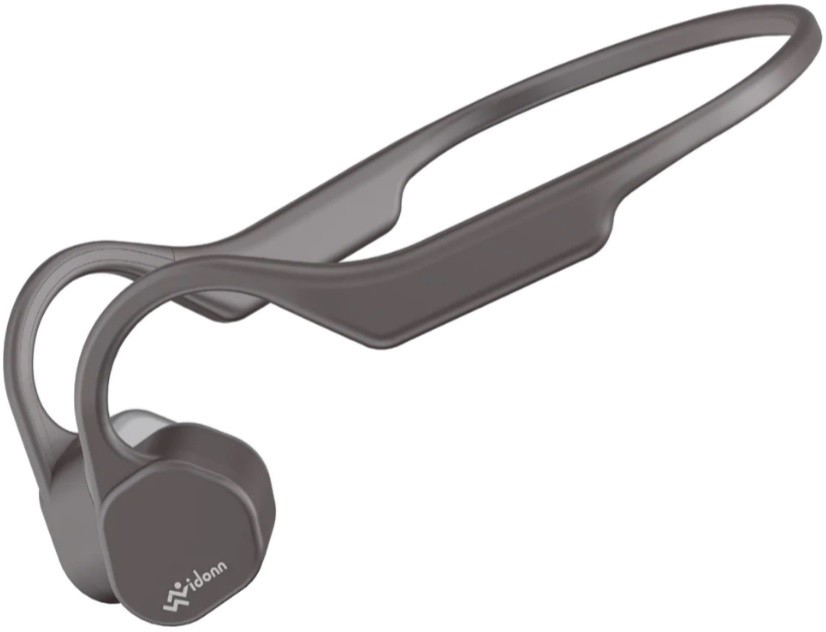 Recommended reason:
Vidonn F3 bone conduction headphones weigh only 29g and are very comfortable to wear. All aspects of performance are good. For entry-level headphones, its sound quality is acceptable for daily use. After all, it is difficult for you to ask an entry-level bone conduction headphones to have too good sound quality. It is worth mentioning that its exterior design is sporty and fashionable in color, which is very suitable for young people.
I believe that through the above recommendations, you may already know how to choose wireless bone conduction headphones. If you are still confused, it is recommended to choose a brand with good technology accumulation, such as Wissonly and Philips. Philips is a big brand, needless to say, but it is worth emphasizing Wissonly, which has a deep technology accumulation, better configuration, and higher cost performance.
Comment