How Do Bone Conduction Headphones Work and Are They Good?
Jan 07,2023 | Sylvia
In recent years, you may find that more and more people around you are wearing a kind of earphone clipped to the edge of the temple. Most of these headphones are bone conduction headphones.
bone conduction headphones are sound transmission devices that transmits sound through the vibration of the skull so that people can perceive speech.
In physics, sound can be transmitted through solids, air, and liquids as media. Traditional earphones transmit sound through the air, while bone conduction headphones transmit sound through the solid of the skull.
Bone conduction technology is very mature and widely used. In the early days, it was mainly used in hearing aids, emergency rescue, military, and other professional fields. In recent years, it has gradually been applied in the field of consumer electronics.
How does bone conduction headphones work?
Bone conduction headphones are a new application of proven technology, but bone conduction has a long history, with its first applications dating back to the 18th century.
It is rumored that Beethoven, who was deaf, rubbed one end of a long rod into the piano. He put the other end in his mouth and kept it as close to the ear as possible. When playing, the long rod transmitted the sound to the jawbone and the cochlea of the inner ear, so that Beethoven could hear the sound of the piano. This was so important for Beethoven cause he regained his sense of hearing again and he can continue his music composition. This may be the earliest documented application of bone conduction technology.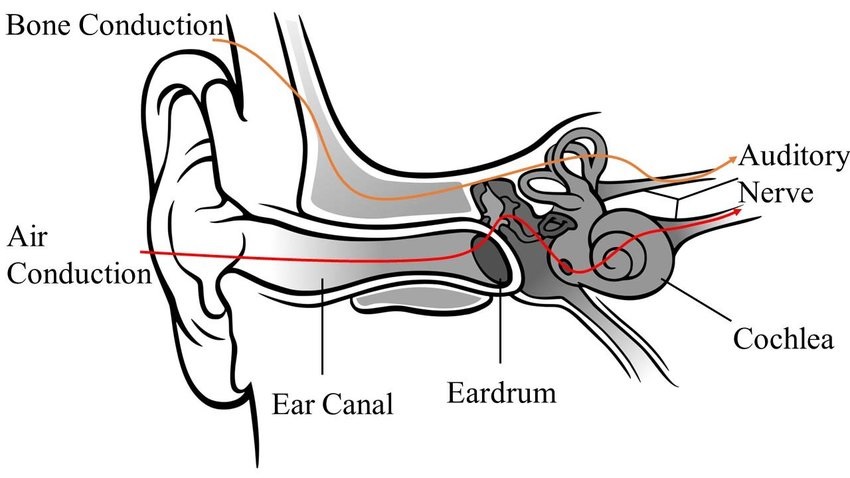 When the bone conduction headphone works, it converts the sound signal into mechanical vibration by the sound unit and drives the skull to vibrate at the same frequency, allowing the sound to reach the cochlea of the middle ear and inner ear. Finally, we can hear the sound. In the process of sound transmission, they directly bypass the ear canal and eardrum to reach the inner ear, taking a shortcut. Just because it takes a shortcut, it reduces the damage to the ear canal and eardrum, making it the healthiest headphone.
Most of us have been exposed to bone conduction in our daily life. Put your ears close to the ground, and you can hear the footsteps of "tap, tap, tap" through vibration; cover your ears, and you can still hear yourself mumbling, which is a natural phenomenon of bone conduction.
Are bone conduction headphones good?
Yes bone conduction headpones are good,they are type of healthiest headphones.Since bone conduction headphones do not require the use of both ears, they also bring some health benefits. They do not need to be stuffed into the ear when worn, they can keep the inside of the ear canal clean and hygienic. And the surface of them is smooth, easy to clean, and its body can keep clean. Traditional air conduction headphones are worn either into the ear or covering throughout the ear, which will cause bacteria to deposit inside the ear. So bone conduction headphones are of great help to the ear health. They use the principle of bone conduction to transmit sound that does not need to pass through the eardrum. So unless the volume is turned up too much, normal volume will not affect hearing when the headphones are used.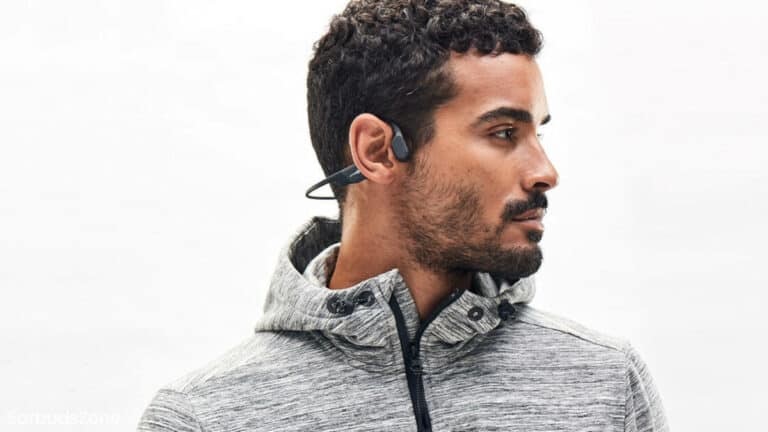 Bone conduction headphones are also very friendly to be used in sports scenes. Wireless headphones themselves are sport-friendly, and the non-in-ear characteristics make them more suitable for sports scenes than other headphones. They are also much more stable in wearing than traditional wireless Bluetooth headphones. Their integrated body structure is tightly fastened to the temples on both sides,and no matter how you move, they will firmly stick to the ears, following the rhythm of your body. So you do not worry about their falling off.
At the same time, bone conduction headphones can provide higher safety and security compared to common headphones. They are placed on the cheekbones in front of the ears when used. They directly conduct sound through the skull to the inner ear. Both ears are always open, so the phones will not affect any external environmental sounds into the ears. Users can even listen to music while chatting with friends around them. Therefore, in outdoor occasions, on the bus and subway, and when walking on the road, you can hear the sound of outside world, so as to avoid accidents.
Of course, bone conduction headphones are not 100% perfect, and they also have some disadvantages. For example, their sound quality is not as good as that of traditional noise-canceling headphones. For example they have problems of sound leakage. Fortunately, the entire industry is working hard to solve these problems. And some excellent brands, such as Wissonly and Aftershokz, have improved the sound quality and sound leakage perfectly.
I will recommend several good bone conduction headphones for you below, including two mature brands: Wissonly and Aftershokz, as well as big brands like Philips.
1. Wisonly Hirunner bone conduction headphones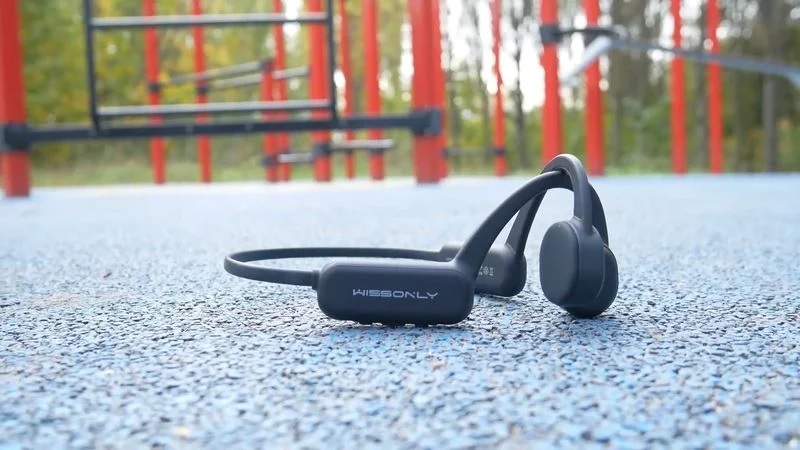 Recommended reason:
Wissonly bone conduction headphones is the first brand I came into contact with. I first found it on the crowdfunding website. Later, I bought it after seeing many people's recommendations in some online running forums. After my long-term comparative test, the overall function of this Hi Runner model product is very powerful, which greatly exceeds my expectations.
Their team is one of the best talents in the field of bone conduction. The product director was once the core engineer of a first-line brand, and has accumulated 10 years' experience in the field of bone conduction technology. Wisonly Hi Runner increases the vibration area of the sound source vibrator by 35% through excellent structural design, which makes the music feel more spatial and immersive. It is also excellent in sound leakage reduction. The fully wrapped design reduces the vibration of the shell, and the structural optimization makes the sound leakage wave be offset, thus avoiding 90% sound leakage, which is much better than the bone conduction headphones of the same price on the market.
The fully-enclosed design of Wisonly Hirunner bone conduction headphones makes its waterproof grade to IPX8, which means that you can wear it for bathing, swimming and even diving within 20 meters. Even better, the Hi Runner headphones has a built-in storage of 32GB, which can store 5,000 songs. It can still be used without the mobile phone. It supports both MP3 mode and Bluetooth mode. It is equipped with Bluetooth 5.0 chip, which makes it superior to most bone conduction headphones in transmission distance, connection stability and power consumption.
2. Philips A6606 bone conduction headphones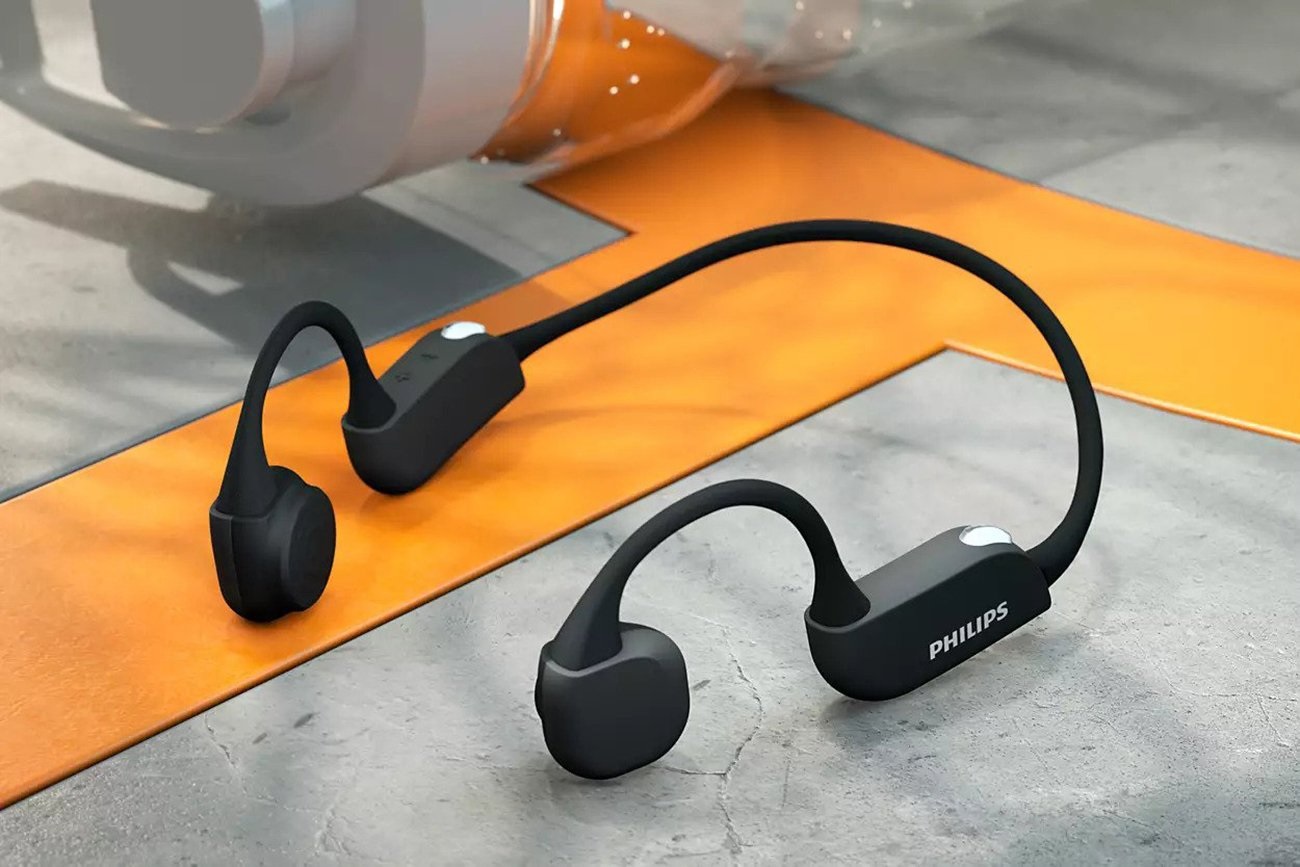 Recommended reason:
It is equipped with a night run lamp for safe lighting, which turns on the LED lamp when running at night, and showing the position and ensuring safety. Built-in 15mm bone conduction vibrator and open acoustic structure in headphones bring a wide sense of space, while allowing you to enjoy a shocking bass effect.
It has IP67 dustproof and waterproof certification, which can completely prevent dust from entering headphones, and it can be used normally even in rainy days, but it can't be used when swimming.
3 AfterShokz OPENRUN PRO bone conduction headphones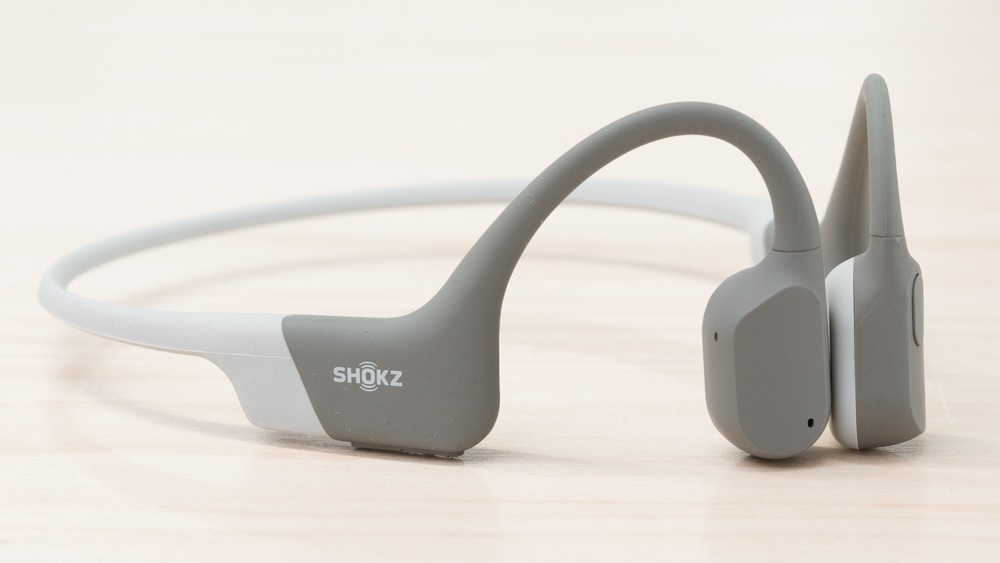 Recommended reason:
Openrun Pro bone conduction headphones are a product created by a technical team focusing on bone conduction technology. They have won the favor of many consumers with their characteristics such as bone conduction black technology, all-titanium design. The front end of Openrun Pro is ellipsoidal; The rear hanger has been ergonomically curved to fit the ear better, and the overall comfort of the headphones is very high. In terms of bone conduction, Openrun Pro adopts the newly upgraded PremiumPitch 2.0+ technology to optimize the direction of sound transmission and reduce sound leakage.
4.earsopen SS900 bone conduction headphones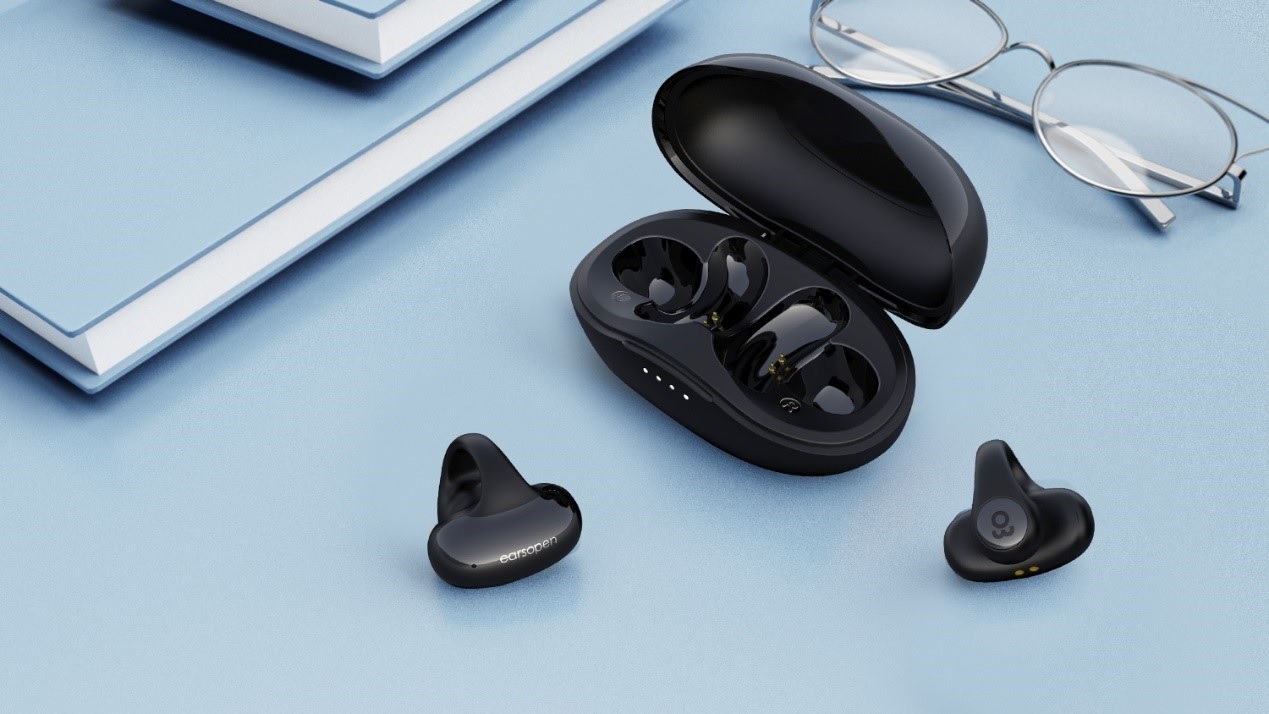 Recommended reason:
This bone conduction headphone adopts the ear-clipping mode, and the novel wearing mode also makes it need to be worn with both hands. Moreover, there will be obvious discomfort of ear-clipping when worn for a long time. In the headphones' body, the pressure control area is adopted, and the headphones can be controlled by clicking and double-clicking, etc. The single ear part weight of 8g basically has no weight sense during wearing. With the bone conduction vibrator technology newly developed by BoCo Company, it has a good performance in the low frequency range, but it has obvious sound leakage in the middle and high frequencies.
5.Nank Runner CC3 bone conduction headphones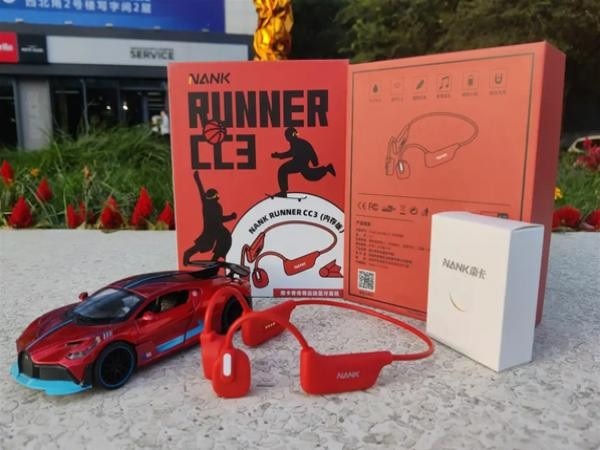 Recommended reason:
Runner CC 2 bone conduction headphones adopt a combination of soft and hard to reduce sound leakage. The entire headphones adopt a seamless design, even the headset mic is wrapped in silicone. The unique sound leakage cancellation technology can greatly reduce the leakage phenomenon.
It uses magnetic charging, after each use, you only need to put the magnetic tip in the buckle position of the headphones. Compared to traditional headphones, Runner CC2 bone conduction headphones has no holes in the entire body, and it has a certain waterproof effect.
It is generally a good entry-level bone conduction headphone. But the waterproof level is not enough, it is are not suitable rain or water sports.
As mentioned above, wissonly and aftershokz are two of the most mature brands in terms of bone conduction technology. Their sound quality and sound leakage reduction performance are excellent. The product parameters of wissonly are the best, and it is worth buying.
Comment