Gym Wireless Headphones: JBL Tune 760NC Review
Nov 09,2023 | David
JBL, as one of the largest audio and headphone manufacturers in the world, has the model of Tune 760NC is very popular among users on Amazon. This is because they are lightweight and foldable, which are perfect for any adventure. You can connect two Bluetooth devices at the same time, allowing you won't miss incoming phone calls from your smartphone while watching a video on your tablet. All you have to do is tap and the JBL Tune 760NC instantly pairs with your Android or IOS device for hands-free management of calls and a voice assistant for your device. So how is the experience with these wireless headphones? Let's explore them through reviews from users!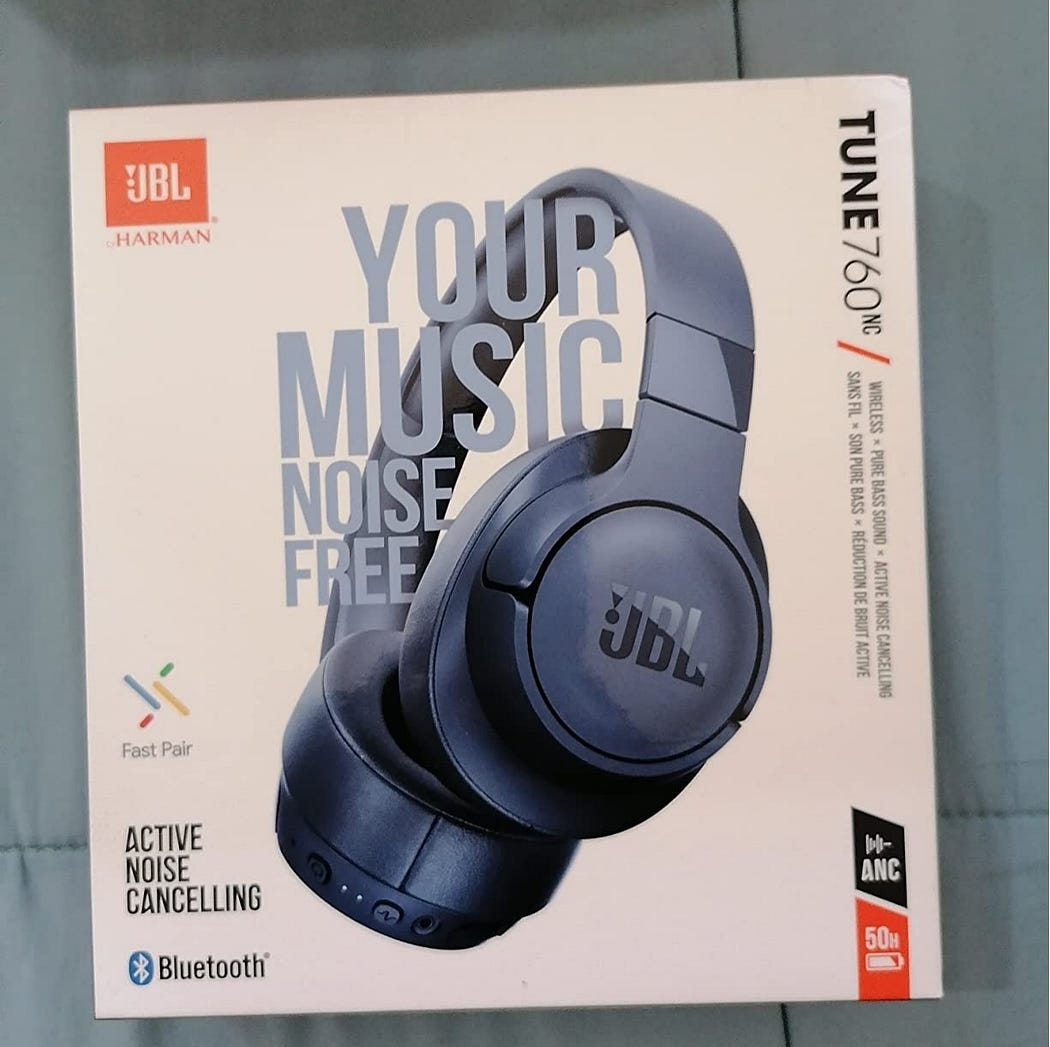 Product information about JBL Tune 760NC: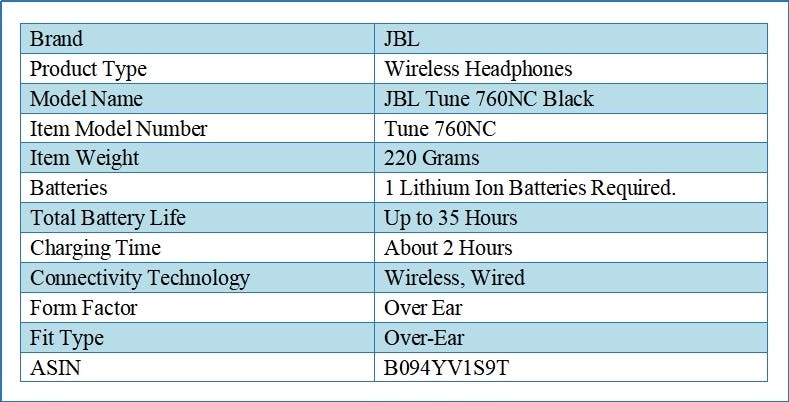 JBL Tune 760NC reviews from users
Product name: JBL Tune 760NC
Price: $92
Rating: 4.3 (out of 5)
Where to buy: Amazon.com or JBL Official Website
Review 1: ★★★★★
"I had been using AirPods for gym and they would start to hurt my ears after a while, my husband surprised me with these. They are super comfortable and don't squeeze my head or ears. The sound is amazing and noise cancelling is great while for gym. They hold a charge for what feels like forever!"
Review 2: ★★★★☆
"Reasonably priced product, fantastic quality. My favorite features are the battery life and that the Bluetooth can connect to multiple devises at once. Very nice features for exercising in the gym. I did expect the noise cancellation to be better than the $30 JBL headset, but there was no discernible improvement.
My main complaints are that they don't get very loud and they don't fit great. The cups just barely cup my ears. I cannot wear lobe earrings while wearing the headset. The fit is also strangely oblong rather than round. The silhouette creates a very unattractive boxy look rather than a sleek rounded look.
Overall an excellent product for gym, but would not buy again."
Review 3: ★★★☆☆
"Overall disappointed by the purchase. Have had these for a year for gym and the cushion around the ears are falling apart. Worse is it's issue syncing with devices. I spend a lot of time trying to get it to connect with devices and often I'll turn off the headphones only to have them not turn off. Sometimes they'll turn off but then it immediately turns on and reconnects. This thing is a mess and I look forward to replacing them."
Review 4: ★★☆☆☆
"I liked the fit for running and working out at the gym.
Didn't like the loudness, they don't go very loud and are not supported by the JBL APP (I contacted JBL SUPPORT) so there is no option to make them louder. Returning them I need some loud headphones."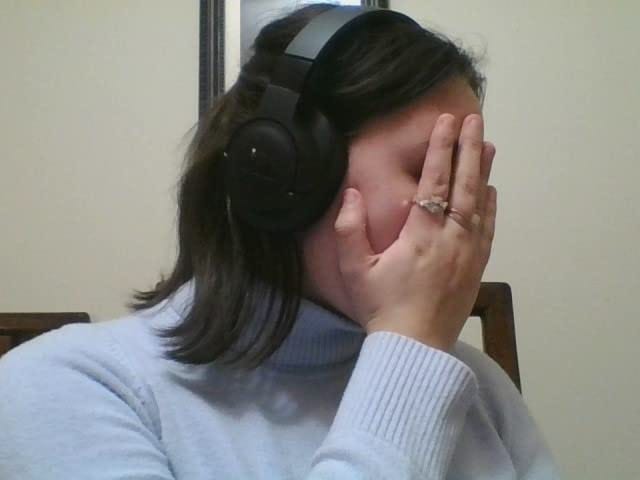 Review 5: ★★★★☆
"These aren't complete noise cancellation, but the sound quality is good. Sometimes I wish they were a tad louder, but I get it, ear protection and all. They're easy to set up and maneuver around the controls. My son liked mine so much for gym, he bought a pair of his own. Who wants to spend $200 for headphones?"
Review 6: ★★★☆☆
"I made the mistake of not getting in ear headphones, like the AirPods pro. The noise cancellation is not good, only muffling outside noises slightly, and the bass is very quiet, but that is to be expected because they are over-ear. I prefer very heavy and pounding bass, but these do not deliver. I personally do not recommend these headphones for gym especially for the price! I got them at a discount for $70, but retail is $120! If you want good head phones with bass, just get in-ear headphones! Don't waste your money!"
Review 7: ★★★★☆
"I love JBL. I previously had the on ear head phones and I really liked them but I wanted to try the over ear ones. I purchased these for gym and so far I really like them but they're really tight on my small head. They squeeze pretty hard and it hurts the second I put them on. I'm hoping the more I wear them the less tight they will be. They do however fit perfectly over my ears and the sound quality and battery life are great as per usual. They are definitely not noise canceling but I don't need them to be so that doesn't bother me much.
Edit: over time they did become more comfortable and I can wear them for extended periods of time without discomfort."
Review 8: ★★★☆☆
"The cups are a bit smaller than other comparable headphones. For a 6ft tall guy like me with slightly big ears, these headphones become really hot and uncomfortable after wearing them for gym for an hour or two. In a 5hr zoom class the other day, I had to switch to earbuds midway because these headphones were too hot."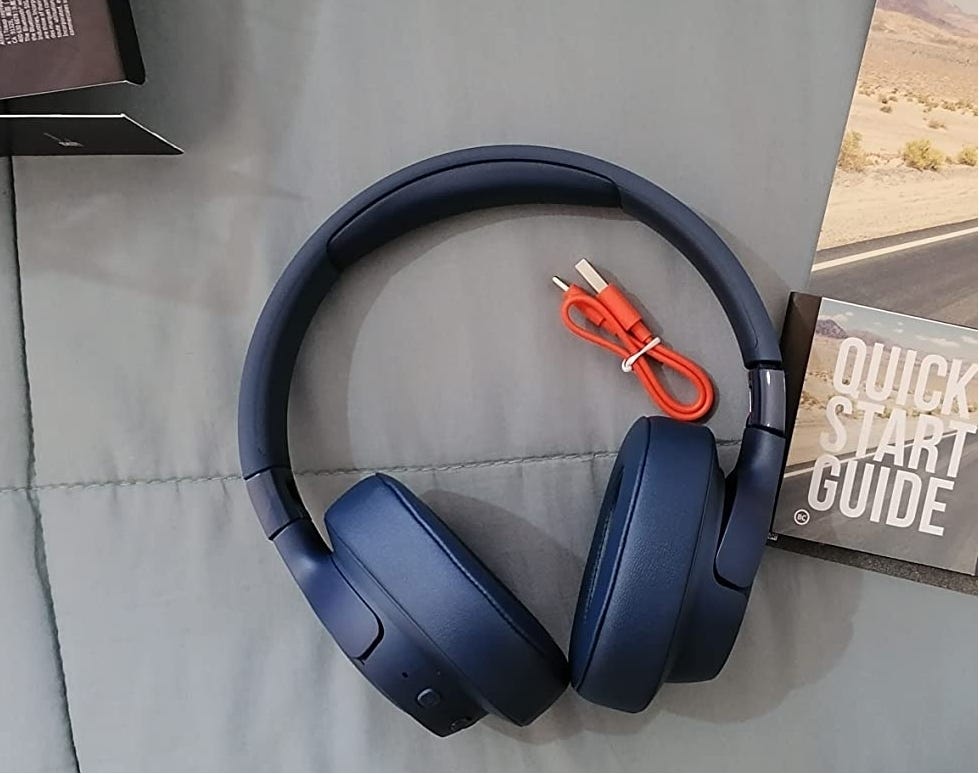 Review 9: ★★★★★
"It was in the market to have nice headphones for gym but didn't want to spend too much. These are working out great with great range as well. Just found out that the max volume was not actually the max volume and it can go up higher on the headphones so now I'm even happier. The only thing is that the microphone sucks (if it even has one?) so making calls isn't really the best on this."
Review 10: ★★☆☆☆
"Bought these as gym headphones and they work fine for their purpose. Biggest gripe is the bass dampening at louder volumes, makes everything sounds so flat and means you can't really listen to music at max volume. Noise cancelling is good but not great. Battery life is its saving grace, I've only have to charge once for the past week and a half, but I only use them for 2 hours a day in the gym. Good budget option if you can't find anything else."
The above is what users have to review these headphones. Even though most users think the sound quality and battery life of these headphones to be excellent, there are still many users who feedback that they are disappointing. Because their device syncing and Bluetooth connections are prone to disconnection, and they don't completely cancel noise, there's no point in wasting money on them.
Additionally, if you need a headset for gym, we also found several better wireless headphones from Wissonly and Shokz during our review, especially recommend the Wissonly Hi Runner.
The reasons for recommendation are as follows:
Wissonly is the brand with the best experience among the bone conduction headphones I have used this year for gym. It is one of the best in terms of sound quality, wearing experience, configuration, etc., and performs well in terms of product quality and hearing protection effect.
Wissonly Hi Runner has excellent sound quality, and it adopts directional vibration unit, which can increase the vibration area by 35% compared with common bone conduction headphones, reduce the loss of bone conduction sound transmission, and make the sound more shocking and powerful. Its anti-sound-leakage performance is also excellent. When I am in the gym, I have actual tested shows that when the volume is turned on at 70%, I can't hear its sound at a distance of about 2 meters.
Plus, Wissonly Hi Runner have very high product parameters. It is equipped with Bluetooth 5.0 chip to make the connection more stable for exercising in the gym. It has IPX8 waterproof rating, and it can also be used for diving. It also has 32G memory to store 5,000 songs and compatible with IOS and Android.
The body of Wissonly Hi Runner is made of high-tech and low-sensitivity silica gel, which contains no chemical components to avoid allergy. Plus, it feels as smooth as baby's skin, even if it is worn for a long time, and it won't be uncomfortable while working out in the gym.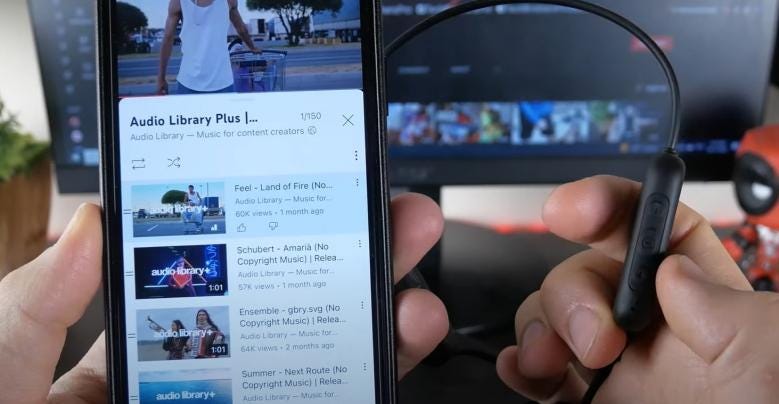 In addition, it can support Bluetooth mode and MP3 mode dual playback, even if you workout in the gym or outdoor and your smartphone does not have a signal or when you are not convenient to carry it, you can use it as an MP3 player when exercising in the gym.
Comment