Earbuds for workout:LG tone free tf8 Sports Earbuds review
Nov 15,2023 | David
"Workout without your earbuds falling out. Whether you're running, jumping or just moving your body, the LG SwivelGrip keeps your earbuds in place, while the air circulation design allows for air to flow in and around your ear for added comfort."This is the official publicity description given by LG brand for Tone Free TF8 Sports Earbuds. So what is its real sense of use? Is it worth buying? This paper collects some real user comments to further explore.
Basic information: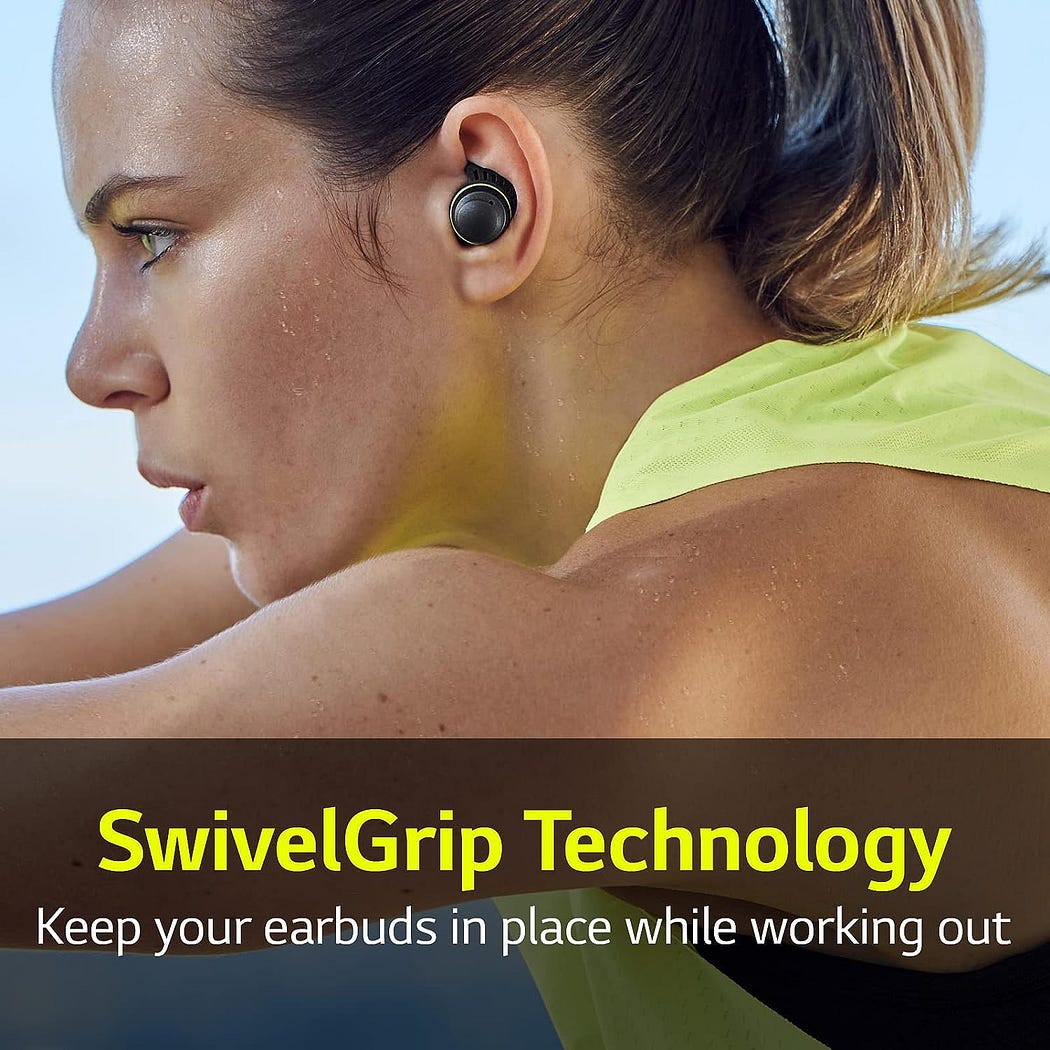 Package Dimensions:8.43 x 4.69 x 3.82 inches
Item Weight:5.7 ounces
ASIN:B0B72HHWTZ
Item model number:TONE-TF8Q.AUSACBI
Batteries:2 Lithium Ion batteries required. (included)
Connectivity technologies:Wireless, Bluetooth
Special features:Sound by Meridian Technology, 30hrs Battery Life & Fast Charging, IP67 Water & Sweat Resistant
Other display features:Wireless
Form Factor:In Ear
Whats in the box:Cable, User Manual, Headset, Charging Case, Eartip
Manufacturer:LG
LG tone free tf8 sports earbuds review from users:
Product name:LG TF8 Price: $139.99
Rating: 3.9 Where to buy: Amazon or official website.
User review 1:
User:Bob V. Nation:United States
"I have been searching high and low for a pair of earbuds that are REALLY secure and stay in during workouts, that have decent sound and, most important, don't irritate my ears (the normal silicone earbuds — even pricey Beats buds — were giving me a contact dermatitis thing). I finally found it with these! I don't know if it's the hypoallergenic ear bud covers or what, but they are great!"
User review 2:
User:chris Nation:United States
"The wingtips I thought would help more for a secure fit. They didn't do enough though too keep them secure while working out. I like the look and feel of them but sweat would make them start too feel loose."
User review 3:
User:RxJM Nation:United States
"I was excited to get these wireless earbuds. The clarity of the sound is fine for me. I'm able to listen to my music and video clearly. The earbuds stays in your ears at workout which is a plus. The battery life is great. The only issue I have with it and that other people have mentioned it does hurt your ears after you have them in for awhile so I just move them around a little."
User review 4:
User:Amazon Customer Nation:United States
"Good sound quality. The touch button on each bud is neat and useful, but requires some dexterity and practice. Only issue I have with buds is when using "listen or conversation" mode when on outdoor workout (+10mph), the wind noise is amplified to the point of being annoying and I have to switch it off the listening mode which isn't as safe."
User review 5:
User:BernardSC Nation:United States
"I have had these for an exteneded time before submitting and altering my review. Now as a base reference I have not found anything that I like more than the Soundcore Liberty 2 earbuds. They are the loudest and most "full" sound that I have found. Also would like to preface by saying I have some hearing damage due to infections while I was a child so "loud" buds are an absolute must for me….and I'm a General Contractor so I am around loud noises all the time and my earbuds must overcome ALL THAT in order to be functional for me. That out of the way I have to say these LG Tone Free Fit Buds have grown on me. They have the volume I need in order to hear and while they do requre you to adjust them back in through the day…I'm not touching my ears every 2 minutes like some I have…. especially if I'm sweating or in the rain. They are VERY comfortable and using them approx 9 hours a day every day for multiple weeks while testing them, I NEVER had a sore ear or wanted to stop using them. I LOVE that they are dust and water resistant (IP67)! Given my daily environment that is piece of mind….and these have been through some dusty concrete work, sheetrock dust, pressure washing and rain days and are still working perfectly. I would like to say that you have to make sure that they are dry and so is your ear before placing them in or they will constantly feel like they are at the brink of falling out or actually will fall out. In additon, while they are touch pad operated they will play/pause on you while adjusting them in you ear or wiping sweat from your head and face using your t-shirt sleeve. This is pretty much the case with all touch earbuds without a physical button though. I ABSOLUTELY LOVE the ANC on these. I have used it to block out the noise of running small engines, equipment engines, background and wind noise etc and it works pretty good compared to others. What I mean is that it does what it says and doesnt completely kill the battery in just a couple to a few hours. It does use more battery but you can run them for a couple hours with ANC on and then use the "pass through" mode to hear your environment around you and have conversations and you're not chasing down your charger just cause you used the features they come with. I have Liberty 3 buds that have both these modes and run time is severly reduced when using those modes making them absolutely useless. I run a business and I need buds in my ear while working all day and not to be chasing a charger or having them in the case….that kind of mentality defeats the purpose of having them…for me anyway."
User review 6:
User:MomOf5Boys Nation:United States
"I workout indoors on a track above a basketball court. The 3D sound is amazing! And I kept hearing the court noise….until I turned on the noise cancelling feature. No. More. Basketball. Sounds!! I've used them twice, both about 45 minutes each, and still have a lot of battery left. The app is so helpful, too. I would absolutely but more for my family!"
User review 7:
User:Eric Nation:United States
"Originally bought this on prospect of hoping it would be the earbuds that can actually sit well in my ears. Not exactly to the fault of these buds, but I have a peculiar shape of ears, so sadly they weren't for me. I don't have a pronounced notch on my ears that the wing of any size would be able to tuck under. Also was not a big fan of how noise canceling or environment pass through mode can only be active if having both earbuds in, so if you're a single ear listener, you'll be more deaf with one ear than both on environment mode."
User review 8:
User:Lane Nation:United States
"I love these headphones, the sound quality is great and they work awesome, the app works and is easy to use, the only downside would be that they do hurt my ears after a while
10/10"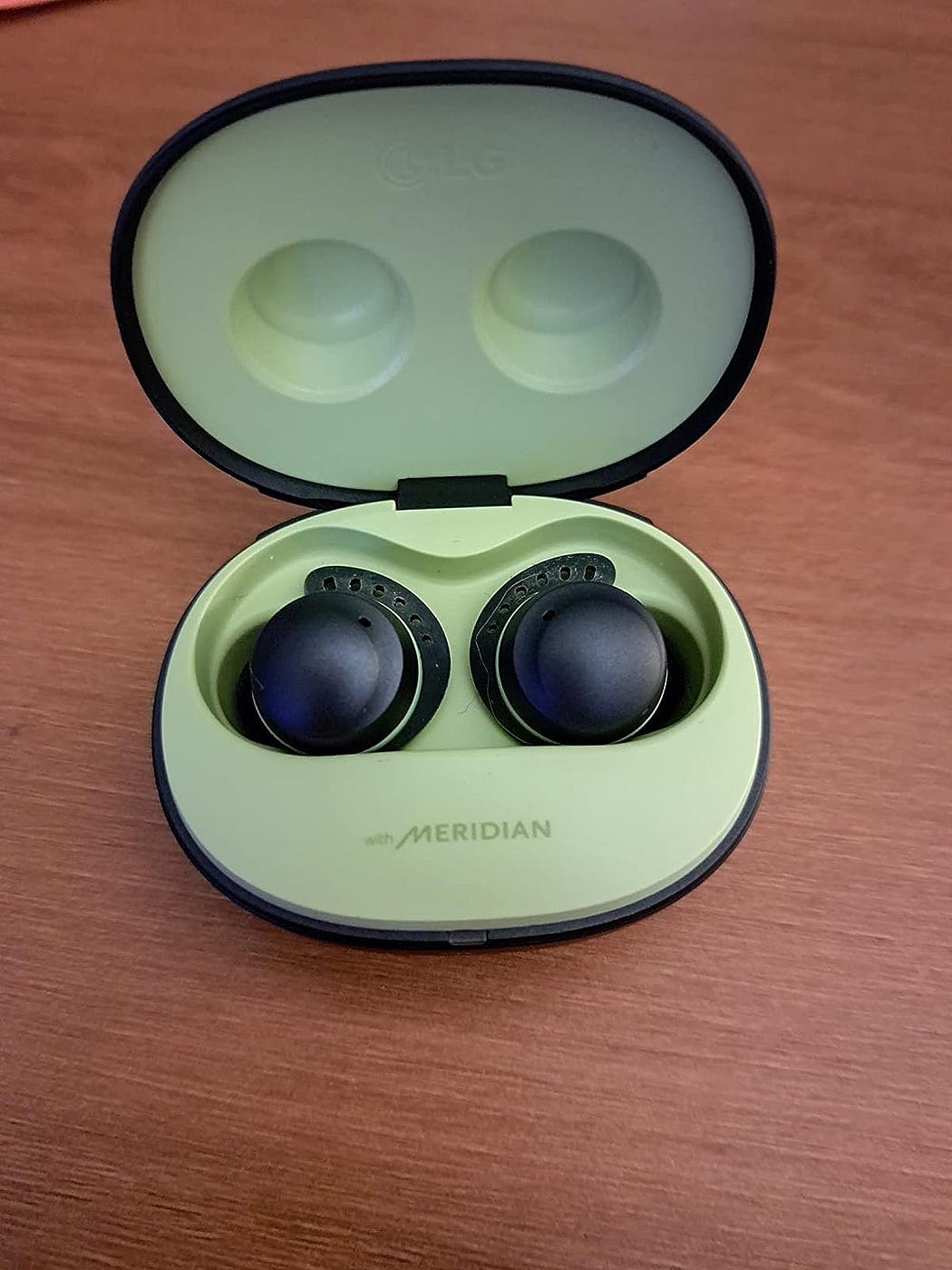 User review 9:
User:BB Nation:United States
"The earbuds on great. They fit snug and reduce all exterior noise. The case allows you to connect to a computer using the headphone adaptor cable. It works with Dolby Atmos. The case is nice and the ear buds just magnetically pulled in to charge.
The adaptor doesn't charge the case, need to connect it USB to charge and switch back to headphone adapter to use, for the PC. If the PC has Bluetooth, that is a great option as well."
User review 10:
User:Phillip Nation:United States
"These are decent earbuds that won't fall out of your ears unlike the overly expensive Bose but the noise cancellation on these is next level terrible. Still, because they won't fall out, I'll keep them for riding my bike, using at the workout, or something like that."
Judging the positive and critical reviews from users, we can know that the overall performance of these wireless headphones is good and well recognized by users, but some users have expressed disappointment. Because its wearing type is in-ear, which is not suitable for most people's ears. The earbuds are easy to fall off and cause discomfort to the ears when used in workout, which will affect the wearing experience. Therefore, be prepared if you are going to buy these wireless headphones.During our review of wireless headphones, we found that there are some ear-hanging bone conduction headphones are selling well and are highly appreciated by users. So if we were to give a suggestion, we would recommend buying bone conduction headphones and the Wissonly Hi Runner is an affordable option!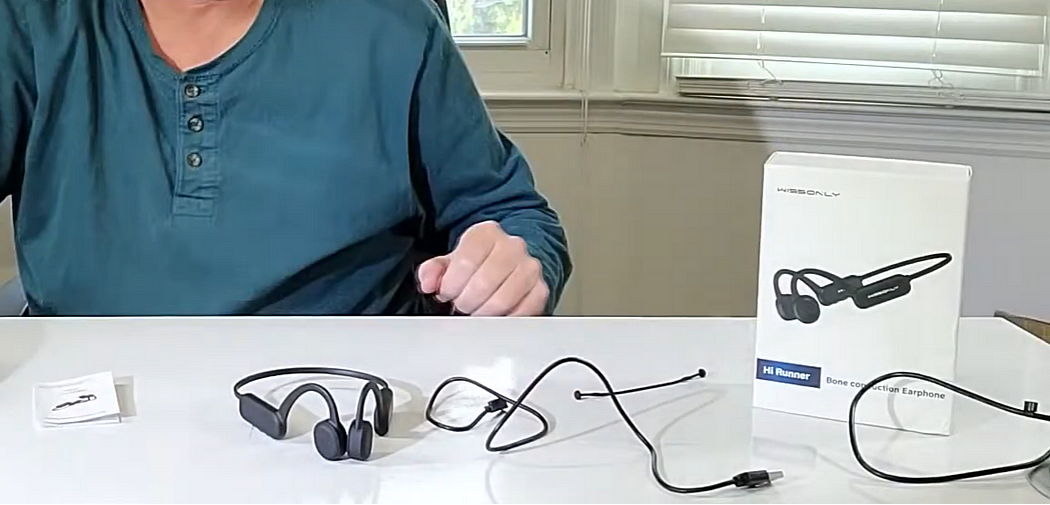 Hi Runner is a bone conduction headphone.The advantage of this type of headphone is that the ears are free and you can hear the surrounding noise. Safe, light, comfortable, sound quality, easy to use … It is really an ideal Bluetooth headphone for workout.
Wissonly is the fastest-growing brand in the past six months. Their team is a technical expert in the field of bone conduction headphones. As early as 10 years ago, it began to develop bone conduction headphones that do not hurt the ears. With the excellent bone conduction vibration unit optimization scheme, it has been recommended by many ear doctors and has been recommended by many YouTuber.
Wissonly is a wireless bone conduction headphone with Bluetooth and MP3 modes. You can use the Bluetooth mode when you are in a place with a Bluetooth signal, and you can use the MP3 mode in places where it is not convenient to carry a mobile phone such as underwater sports. They are also very powerful in MP3 mode. They have 32G built-in memory and can store 5000 songs. Their battery life is strong, and they can listen to music for 10 hours, which makes up for the disadvantages of wireless headphones.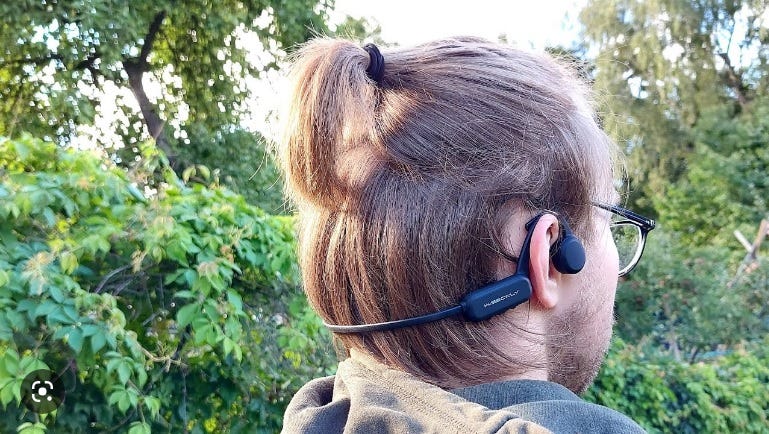 In terms of fit and comfort, the overall frame of the Wissonly Hi Runner is made of adjustable aviation-grade titanium steel, which can adapt to different sizes of head circumference and ensure the Fit and comfort of wearing. The surface of their headphones is made of high-tech hypoallergenic silicone material, which does not contain chemical ingredients to avoid allergies. The overall touch of the headphones is as silky as a baby's skin, which avoids uncomfortable situations when worn for a long time. And they are very light, less than 30g, and they will not feel heavy when worn.
When you sweat a lot when running or doing other sports, or when it suddenly rains when you run or exercise outdoors, then the waterproof performance of sports headphones is very important.As the flagship model of Wissonly,the waterproof grade of Wissonly Hi Runner Sports Bone Conductivity Headphone reaches IPX8 waterproof grade higher than the industry standard. It allows the wearer to work normally when swimming or diving, not to mention sweat prevention or ordinary waterproof.
Due to the special technical principle of bone conduction headphones, it is more difficult to improve the sound quality. The Wissonly Hi Runner subverts the traditional sound quality solution and uses a large wire-frame vibration unit as a breakthrough. Through structural optimization, the effective vibration area is increased, so that the sound has a good performance in both treble and bass.
Comment