Do Bone Conduction Headsets Really Work and How About Their advantages?
Mar 07,2023 | David
Before buying any product, you can never go wrong by asking if it is really useful. Even if it is a popular product, listen to me and develop this habit. Today I will talk about the new popular product - bone conduction headsets. I have used them for 2 years, and I am an experienced user, so let me show you some bone conduction facts.
Do bone conduction headsets really work?
As a sports fan, I think bone conduction headsets are really useful. As you all know, exercises are sometimes boring, and accompanied by music, it will better stimulate your sports potential. It is definitely not acceptable to wear over-ear headphones during exercise. In the past, I've been wearing in-ear headphones, but they tend to make me lose other sounds except music, which is actually a bit dangerous. And if you sweat a lot during exercise, you will feel that your ears are hot and humid, which is very uncomfortable, and it is also prone to bacteria. I also used to carry around a small speaker in my fanny pack, and I had to crank up the volume to hear the sound, but again it bothered other people.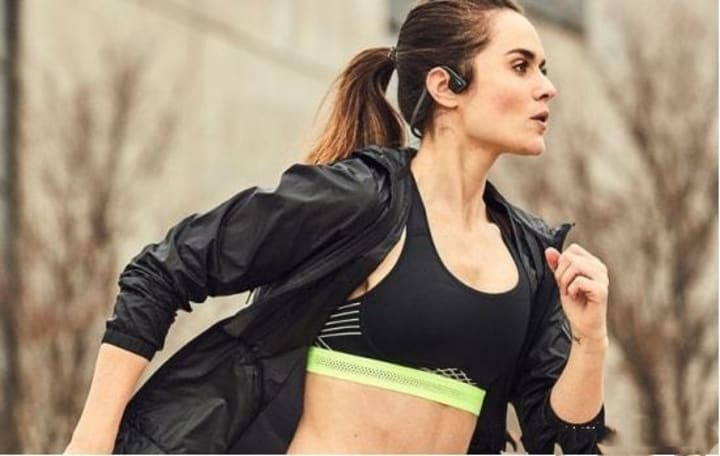 These three questions stuck with me until I started using bone conduction headsets. They are open-ear headphones that don't need to tuck into the ear, and the first 2 problems are naturally solved. And they transmit sound through bones, so that you can hear the music yourself without disturbing others, and the third problem is solved. So, for sports fans like me, bone conduction headsets are really useful.They have many advantages.
Advantages of bone conduction headsets
Bone conduction uses bone vibration transmission principle. The headphones are not inserted into the ear, do not need to transmit sound through the eardrum, but directly conduct sound to the internal nerves of the ear through the skull. So they can minimize the impact of headphones on ear hearing. In addition, the non-in-ear wearing method of them is very helpful for maintaining the internal hygiene of the ear. It will not accumulate a lot of bacteria due to prolonged sweating during exercise to block the ear canal, which makes the ear more hygienic. Because they are healthier to wear than common headphones, many doctors in the field of otology also recommend them.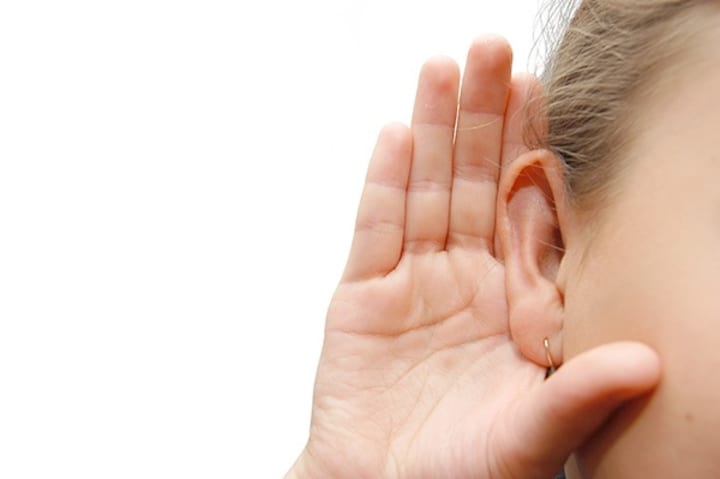 Bone conduction headsets are not inserted in the ear. Whether when running, cycling, walking or commuting, etc., you can wear headphones to listen to songs and still can hear the surrounding sounds and communicate with others normally. Thus you avoid the risk of accidents caused by not hearing external sounds, which greatly improves the safety of outdoor sports. And bone conduction headsets are generally fixed to the head by hanging ears, generally have a anti-shake design and are not easy to fall off. So in the field of sports, many people use them.
Of course, it must be honestly said that just as a coin has two sides, bone conduction headsets also have their disadvantages.
Disadvantages of bone conduction headsets:
Because sound is transmitted to the ear ossicles through the skin and the skull, the audio restoration is definitely worse a little than that of the traditional in-ear type. But from the perspective of sports headphones, in addition to the sound quality, it is more important that the headphones are not easy to fall off, light and convenient. The sound quality of bone conduction headsets is slightly poor only when they are compared to in-ear headphones of the same price.That doesn't mean their sound quality is bad and hard to hear. The sound quality of most current bone conduction headsets have been improved to varying degrees.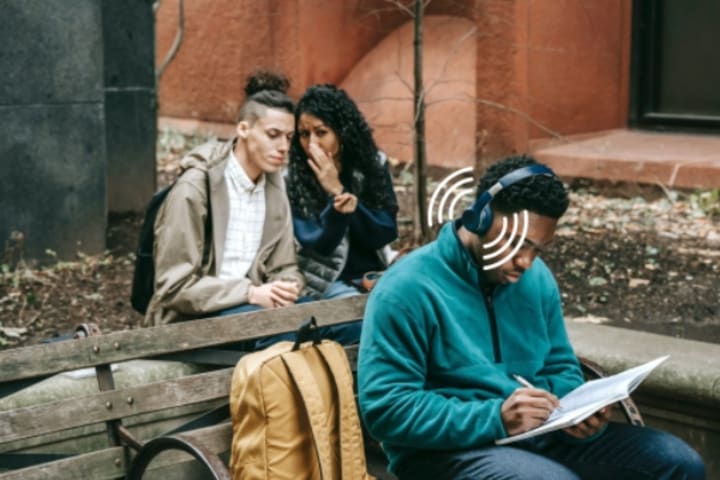 Another disadvantage is that they leak sound when used. This is unavoidable for all of them on the market. Although bluetooth bone conduction headsets also have some shortcomings, with the progress of technology, these two shortcomings have been greatly improved. Some technologically leading brands, such as Wissonly and Aftershokz, have made great progress in improving sound quality and reducing sound leakage. Next, I will introduce some good headphones.
1. Wissonly Hi Runner bone conduction headsets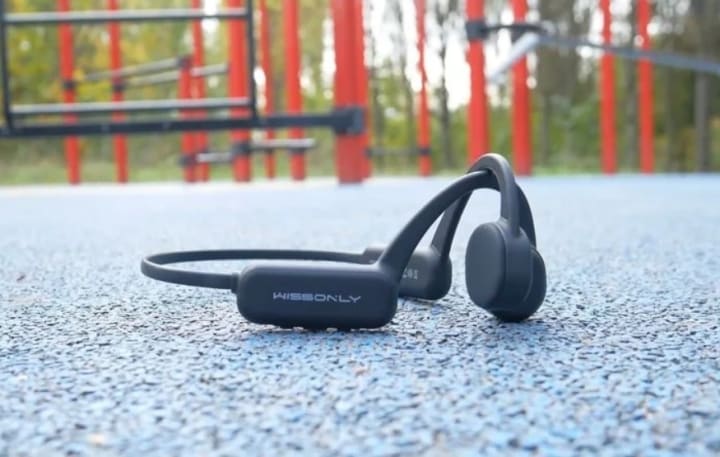 Reason for recommendation:
Wissonly is the brand with the best experience among the bone conduction headsets I have used this year. It is one of the best in terms of sound quality, wearing experience, configuration, etc., and performs well in terms of product quality and hearing protection effect.
Wissonly Hi Runner has excellent sound quality, and it adopts directional vibration unit, which can increase the vibration area by 35% compared with common bone conduction headsets, reduce the loss of bone conduction sound transmission, and make the sound more shocking and powerful. Its anti-sound-leakage performance is also excellent.I have actual tested shows that when the volume is turned on at 70%, I can't hear its sound at a distance of about 2 meters.
Comfort: The body of Wissonly Hi Runner is made of high-tech and low-sensitivity silica gel, which contains no chemical components to avoid allergy. It feels as smooth as baby's skin, even if it is worn for a long time, it won't be uncomfortable.
Wissonly Hi Runner have very high product parameters. It is equipped with Bluetooth 5.0 chip to make the connection more stable. It has IPX8 waterproof rating, and it can also be used for diving. It has 32G memory to store 5,000 songs, and you can use it as an MP3 player.
2. Philips A6606 bone conduction headsets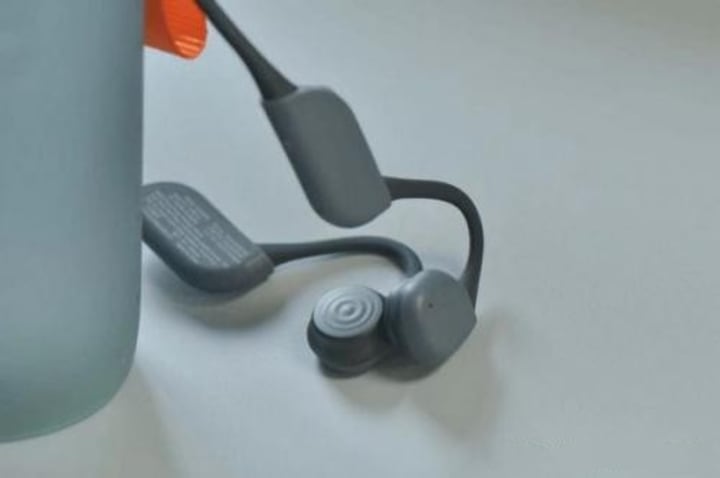 Reason for recommendation:
This Philips A6606 bone conduction headsets, with its comfortable silicone surface, is comfortable to wear. It is ergonomically designed, so that it will not fall when it is firmly worn. Its IP67-level depth waterproof standard makes you easy while sweat during daily exercise. This model is equipped with a night run lamp device, and while running at night, it can make cyclists or vehicles notice you. This is a very thoughtful design. It is equipped with Bluetooth 5.2 technology, which has faster transmission distance and lower power consumption than 5.0, but this one can't be used in swimming.
3.AfterShokz OPENRUN PRO bone conduction headsets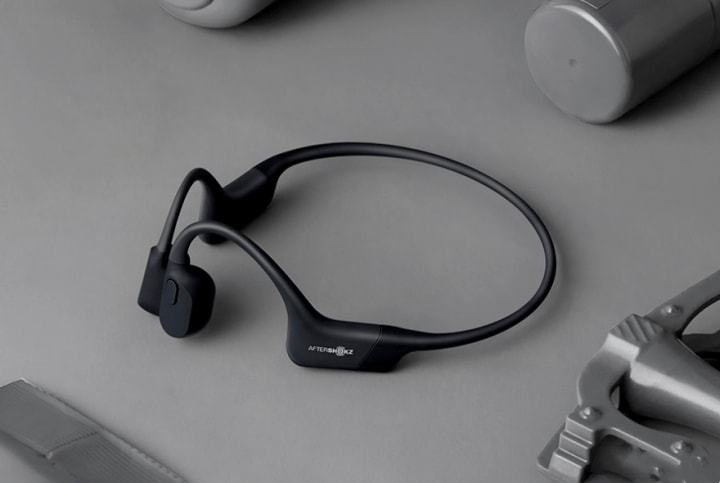 Reason for recommendation:
Openrun PRO gives people the first impression that it is very light and almost forgets the feeling of existence. In terms of battery life,its continuous playing time can exceed 8 hours, which can be said to be a very strong bone conduction. AfterShokz brand is mainly developed for sports, but the only drawback is that the sounding unit is very slim, and it will feel a little oppressive when worn for a long time.
The function has IP67 waterproof coefficient, daily outdoor exercise, no fear of sweat, and normal washing.
4 Earsopen BT5 bone conduction headsets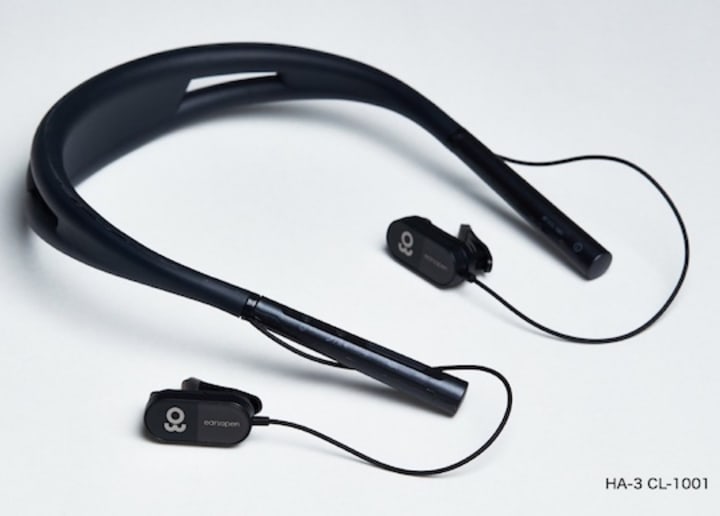 Reason for recommendation:
earsopen BT5 bone conduction headsets are originated in Japan and can play music continuously for up to 6 hours. They adopt IPX7 waterproof design, are not afraid of sweat in sports, and are very suitable for use in sports scenes. Their unique audio equalization technology and high-performance vibration unit support sound of different frequencies. BT5 have an echo reduction function to minimize echo.
5.Haylou PurFree bone conduction headsets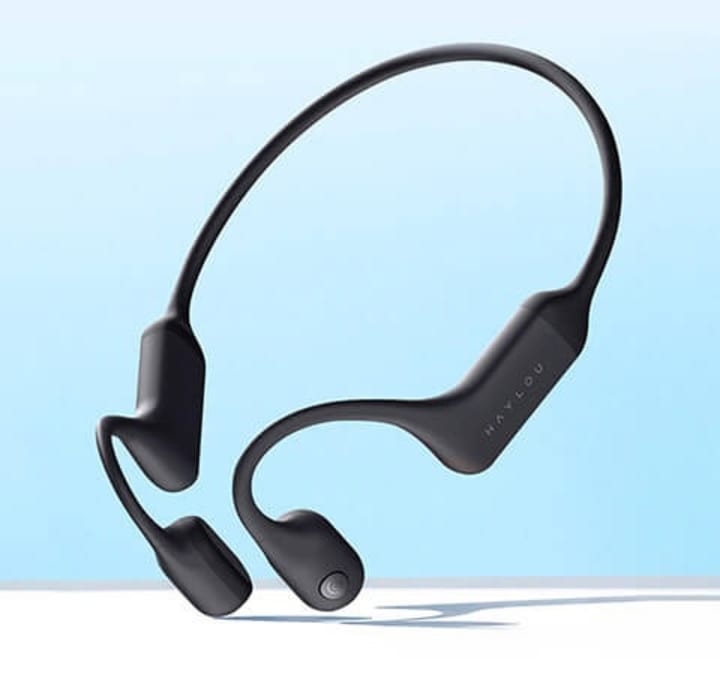 Reason for recommendation:
Good experience, its weight is very light, weighing only 28g, and its open ear design is very safe and hygienic, which can protect the health of the ear canal . The silica gel material of its body is very comfortable, and it can be bent at will. The frame of aviation grade memory titanium wire will not be deformed, and make its service life very long.
Its IP67 waterproof grade, except when you sweat during exercise, you are not afraid of damage when you rush with water. And the charging interface adopts water-proof magnetic charging, so there's no need to worry about water coming into the charging interface. It should be noted that it can't be used in swimming.
There will be a little sound leakage, which may be one of its shortcomings.
Then, let's narrow down the selection range. Wissonly and Philips are my favorite brands, and their sound quality and leakage reduction performance are very good. The product parameters and cost performance of Wissonly are very high and worth buying.
Comment