Do Bone Conduction Earphones Really Work and How Do They Work?
Mar 07,2023 | David
Before buying any product, you can never go wrong by asking if it is really useful. Even if it is a popular product, listen to me and develop this habit. Today I will talk about the new popular product — bone conduction earphones. I have used them for 2 years, and I am an experienced user, so let me show you some bone conduction facts.
Do bone conduction earphones really work?
As a sports fan, I think bone conduction earphones are really useful. As you all know, exercises are sometimes boring, and accompanied by music, it will better stimulate your sports potential. It is definitely not acceptable to wear over-ear headphones during exercise. In the past, I've been wearing in-ear headphones, but they tend to make me lose other sounds except music, which is actually a bit dangerous. And if you sweat a lot during exercise, you will feel that your ears are hot and humid, which is very uncomfortable, and it is also prone to bacteria. I also used to carry around a small speaker in my fanny pack, and I had to crank up the volume to hear the sound, but again it bothered other people.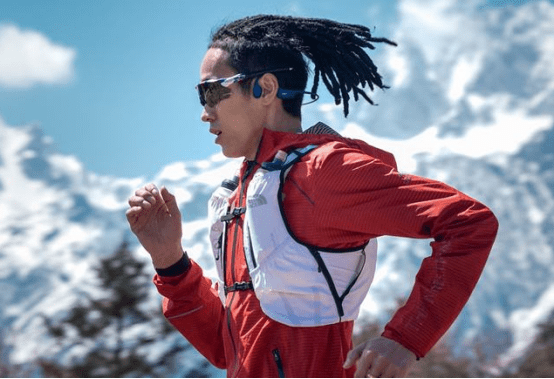 These three questions stuck with me until I started using bone conduction earphones. They are open-ear headphones that don't need to tuck into the ear, and the first 2 problems are naturally solved. And they transmit sound through bones, so that you can hear the music yourself without disturbing others, and the third problem is solved. So, for sports fans like me, bone conduction earphones are really useful.
How do bone conduction earphones work
If you want to understand how do bone conduction earphones work, you must first know what "bone conduction" is. "Bone conduction" is one of the two main ways of sound transmission (the other is air conduction). It transmits sound through the mandibular bone of the human body to the cochlea. And then sound stimulates the auditory hair cells in the cochlea, thereby generating electrical signals that allow us to hear sound. These technical principles may sound obscure, but there are also cases of "bone conduction" sound transmission in life. For example, when eating, we can clearly hear the chewing sound; we still can clearly hear our own voice when covering our ears and speaking. These are "bone conduction" that helps us to hear sound. Take hearing the sound of chewing when eating as an example, during the eating and chewing process, the vibrations caused are transmitted through the bones to the inner ear to get us to hear sound.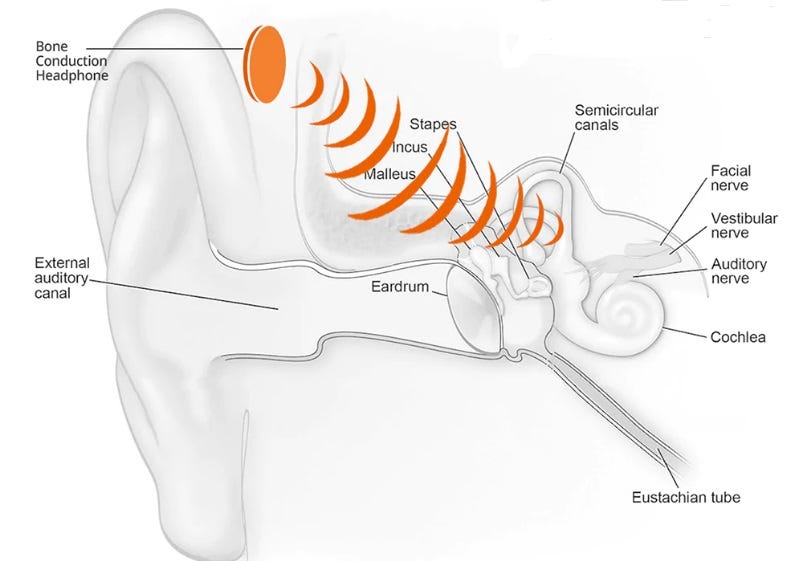 Bone conduction earphones are headphones based on bone conduction technology. The working principle is to use the vibrator on the sound unit to turn the sound signal into mechanical vibration, which causes bone resonance and conducts sound to the inner ear, so as to achieve the result of listening by"bone conduction".
The unique working principle bring them a lot of advantages.
Advantages of bone conduction earphones
It does not occupy the ear canal when in use. In addition to hearing the sound in the headphone, it can also hear the sound of the outside world, so that you are not isolated from the outside world, which can ensure your safety. For example, if you wear headphones when crossing the road, you won't be in danger because you can't hear the horn. That means if you often exercise outdoors, you can avoid dangerous situations. It allows you to listen to all directions while listening to music, protecting yourself without hindering others. Safety is the most prominent advantage of them. Because of this advantage, bone conduction earphones are very popular among sports fans.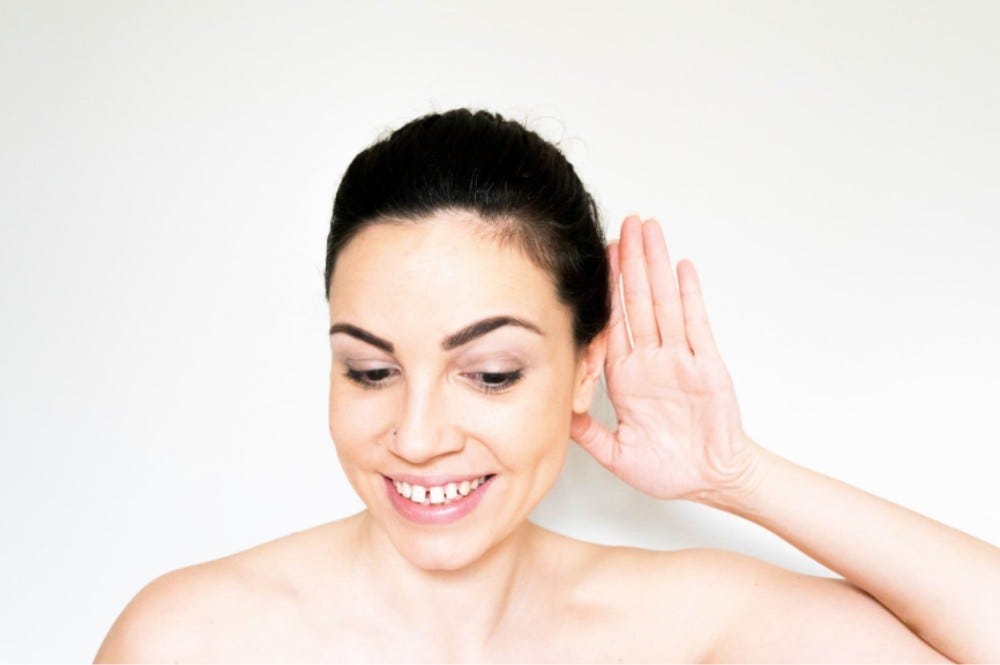 Bone conduction earphones do not need to be tightly plugged into the ears, they are very comfortable to wear. It perfectly avoids ear pain caused by wearing in-ear earphones for a long time. The comfort of wearing is a near-perfect advantage for sports fans who need to wear it for a long time. To further improve wearing comfort, mainstream brands of bone conduction earphones also make the fuselage very light and use soft and skin-friendly materials for the fuselage surface. Companies like wissonly and Aftershokz have made great efforts in this regard.
Bone conduction earphones have another advantage: Since the headphones do not need to be plugged into the ear when worn, it is very helpful to maintain the internal hygiene of the ear. It will not cause a lot of bacteria to accumulate in the ear canal due to sweating for a long time during exercise. Compared with traditional earphones, it is more hygienic and healthy.
Of course, bone conduction earphones also have some disadvantages. For example, the sound quality may not be as good as traditional noise-canceling headphones, such as more or less sound leakage problems. These two problems are mainly caused by the sound generation principle of bone conduction earphones, and they are difficult to solve to a 100% extent. However, some excellent bone conduction earphones have made a lot of efforts to solve these two problems and they achieved good results. The sound quality of these headphones is generally very good, and the sound leakage problem has almost been solved.
Of course, in the past two years, the technology in the field of bone conduction earphones has made great progress, and some of the disadvantages mentioned above have been greatly improved, such as the sound quality and the reduction of sound leakage.Now I will recommend some good bone conduction earphones.
1. Wissonly Hi Runner bone conduction earphones
Reason for recommendation:
Wissonly is the brand with the best experience among the bone conduction earphones I have used this year. It is one of the best in terms of sound quality, wearing experience, configuration, etc., and performs well in terms of product quality and hearing protection effect.
Wissonly Hi Runner has excellent sound quality, and it adopts directional vibration unit, which can increase the vibration area by 35% compared with common bone conduction earphones, reduce the loss of bone conduction sound transmission, and make the sound more shocking and powerful. Its anti-sound-leakage performance is also excellent.I have actual tested shows that when the volume is turned on at 70%, I can't hear its sound at a distance of about 2 meters.
Comfort: The body of Wissonly Hi Runner is made of high-tech and low-sensitivity silica gel, which contains no chemical components to avoid allergy. It feels as smooth as baby's skin, even if it is worn for a long time, it won't be uncomfortable.
Wissonly Hi Runner have very high product parameters. It is equipped with Bluetooth 5.0 chip to make the connection more stable. It has IPX8 waterproof rating, and it can also be used for diving. It has 32G memory to store 5,000 songs, and you can use it as an MP3 player.
2. Philips A6606 bone conduction earphones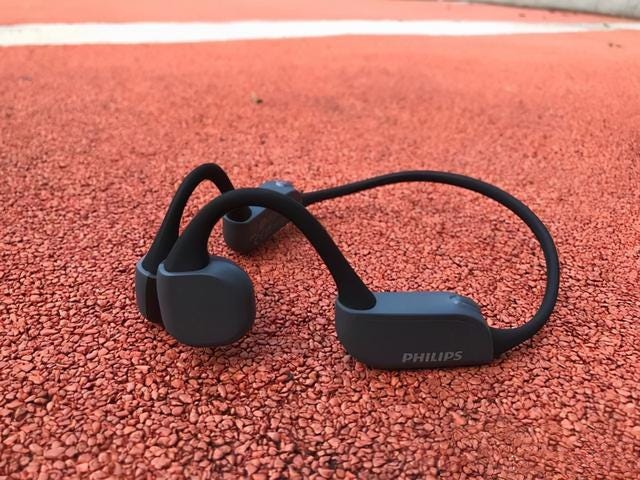 Reason for recommendation:
The A6606 uses a titanium alloy frame. It is very stable to wear during running and has less shifting, helping you to exercise without feeling weight. The unique way of transmitting sound of bone conduction earphones bypasses the air, reduces noises, but is most afraid of having stethoscope effect. The A6606 is designed so that the frame of the headphones does not touch the back of the head, avoiding the "stethoscope effect" during exercise, so you can hear more precise and clear sound details.
3.AfterShokz OPENRUN PRO bone conduction earphones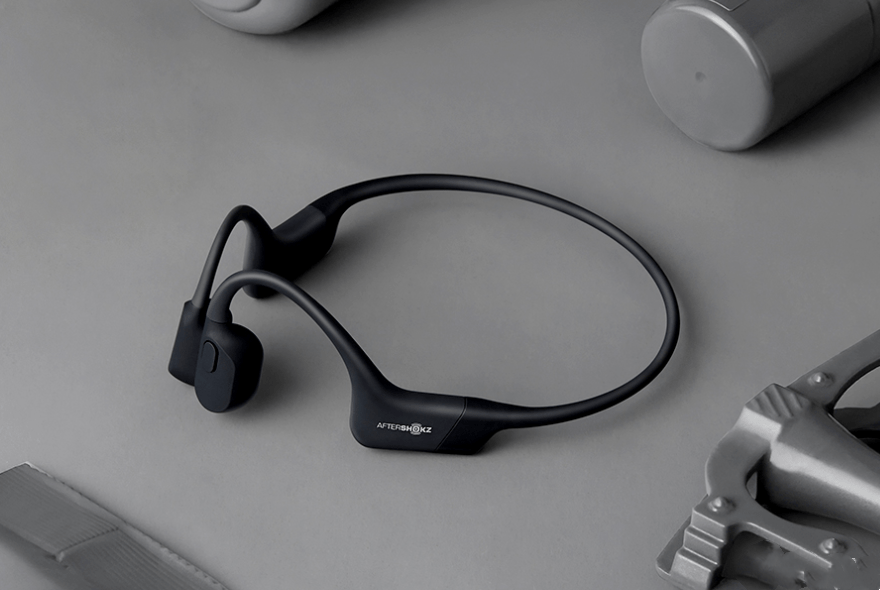 Reason for recommendation:
Openrun Pro bone conduction earphones have IP67 waterproof rating, they are waterproof, sweatproof, and dustproof. They are no problem to get caught in the rain or splashed with water. Even in outdoor sports, when encounter bad weather, you will be not afraid at all, they let you enjoy the fun of sports all the time.
In addition, the headphones do not need to be plugged into the ears. Their comfort is just amazing. Their is no need to poke the ear like a drill any more. And you do not have to worry about that after you wear them for a long time, your ear canal will itch and be uncomfortable, and as well as breed bacteria. The whole body surface is silicone material, their net weight is 28g, and they are comfortable and lightweight.
4.Earsopen peace tw-1 bone conduction earphones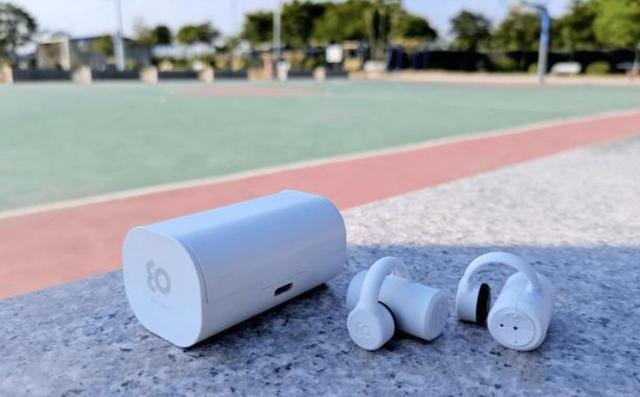 Reason for recommendation:
PEACE TW-1 bone conduction headphone is a Japanese high -end headphone product. It is a rare ear-clip headphone on the market. It is directly clipped to the outer ear and worn just like wearing jewelry. Because the weight of its single body is only 8g, even if it is worn by ear clip, there will be no sense of weight bearing. After all, the weight of many earrings also reaches 8g. Of course, there will still be some discomfort when it is worn for a long time.
It adopts Bluetooth 5.0 technology, and the Bluetooth connection is more stable, with few disconnection cases. The sound quality and leak-proof treatment is good, and it is excellent for bone conduction earphones. The only drawback is that the price is a little high. After all, it is positioned as a high-end brand.
5.Haylou PurFree bone conduction earphones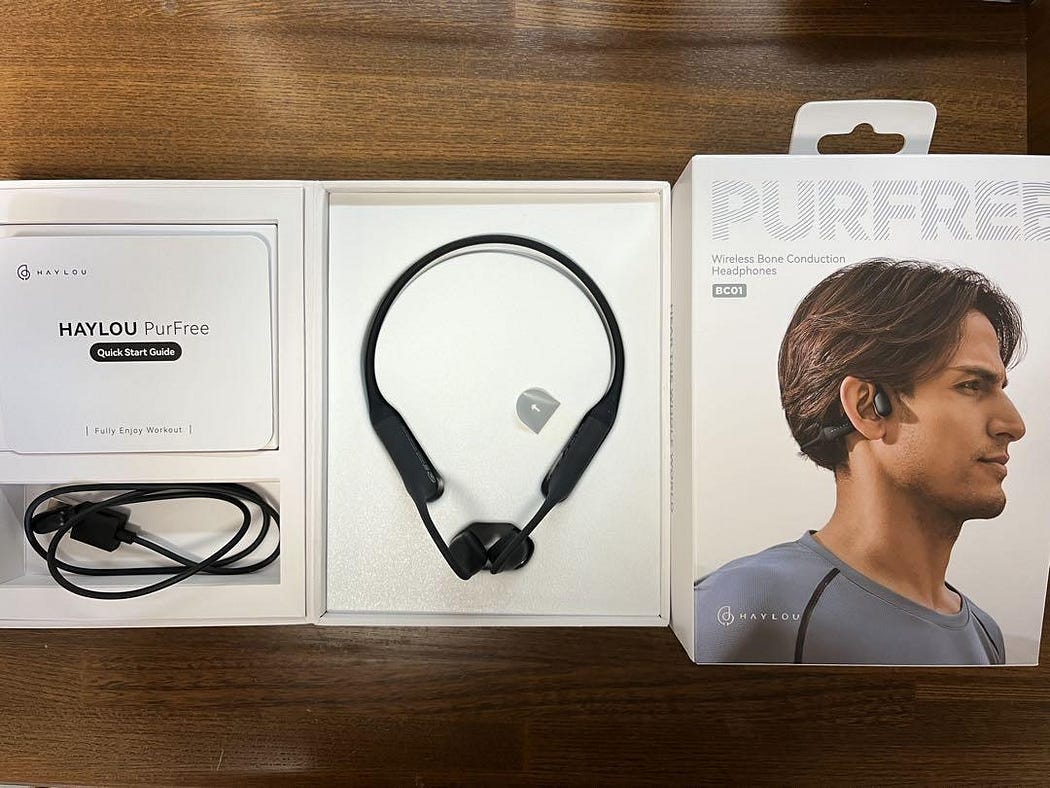 Reason for recommendation:
Haylou PurFree uses Qualcomm QCC3044 chip to make Bluetooth connection more stable, and also supports dual-device connection. And it also has microphone call noise reduction technology to make people's voices clearer. It is very light and is an open headphone, which also makes it have a better wearing experience. It is IP67 waterproof grade, and general sweat does not affect its work. It just cannot be used in swimming. It doesn't have built-in memory and can't be used when there's no cell phone signal, which is perhaps one of its drawbacks.
The five best bone conduction earphones in 2023 have their own characteristics and can meet the needs of most people. Among them, Wissonly and Aftershokz are the two brands with the best technical strength and deserve to be recommended. If you want to choose one of these two brands, I recommend Wissonly because it is more cost-effective.
Comment