Do Bone Conduction Headphones Leak Sound and Best Headphones with Less Sound Leakage
Feb 08,2023 | David
Bone conduction headphones are becoming more and more popular. While running and riding, you can see people wearing a new type of music-listening device around their auricle, which is bone conduction headphones. Bone conduction headphones are a new type of earphone based on bone conduction technology. It does not need to transmit sound through the air in the ear canal like traditional earphones but transmits sound through the skull. Bone conduction earphones have a lot of advantages, but they also have some disadvantages, such as sound leakage.
Do bone conduction headphones leak sound?
Bone conduction headphones will leak sound, but now some mature brands have found a solution to the problem of sound leakage, such as wissonly and Aftershokz have done a good job in reducing sound leakage.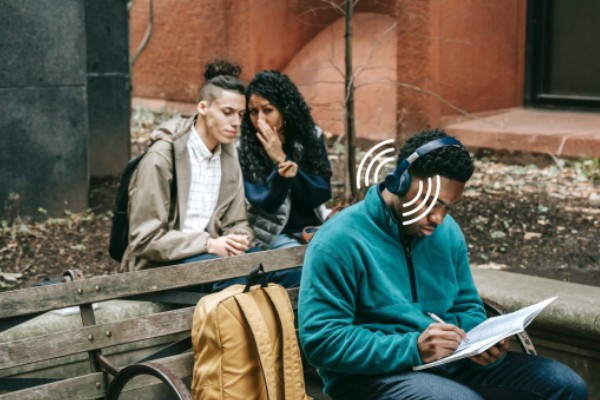 The sound leakage problem of bone conduction headphones is mainly due to the fact that they convert sound into mechanical vibration through the sound unit, and vibrate the bone to transmit sound. When the headphone is working, the shell of the headphone will be vibrated together by the sound unit, and the shell will vibrate the surrounding air, so sound leakage will occur. In other words, the shell of the bone conduction headphone becomes the "amplified speaker" of the headphone, spreading the sound to the surroundings.
From the principle of the sound leakage phenomenon, we can easily see that all bone conduction headphones have sound leakage problems. Those headphones that claim to have no sound leakage at all are basically fake.
It's just that some bone conduction headphones may have made more efforts to reduce sound leakage. For example, some headphones use anti-phase sound waves to offset the sound waves of sound leakage, or through the integrated design of the body without holes, reduce the air vibration caused by the vibration unit, thereby reducing sound leakage. There are also some brands that optimize the structural design and increase the shock absorption function of the body to reduce sound leakage. It should be said that with the efforts of the entire industry, the sound leakage of bone conduction headphones has also been greatly improved.
Although bone conduction headphones have the problem of sound leakage, it has to be said that they have several outstanding advantages
Safer: Wear them without blocking your ears, which allows you to maintain awareness of your surroundings and make outdoor sports safer;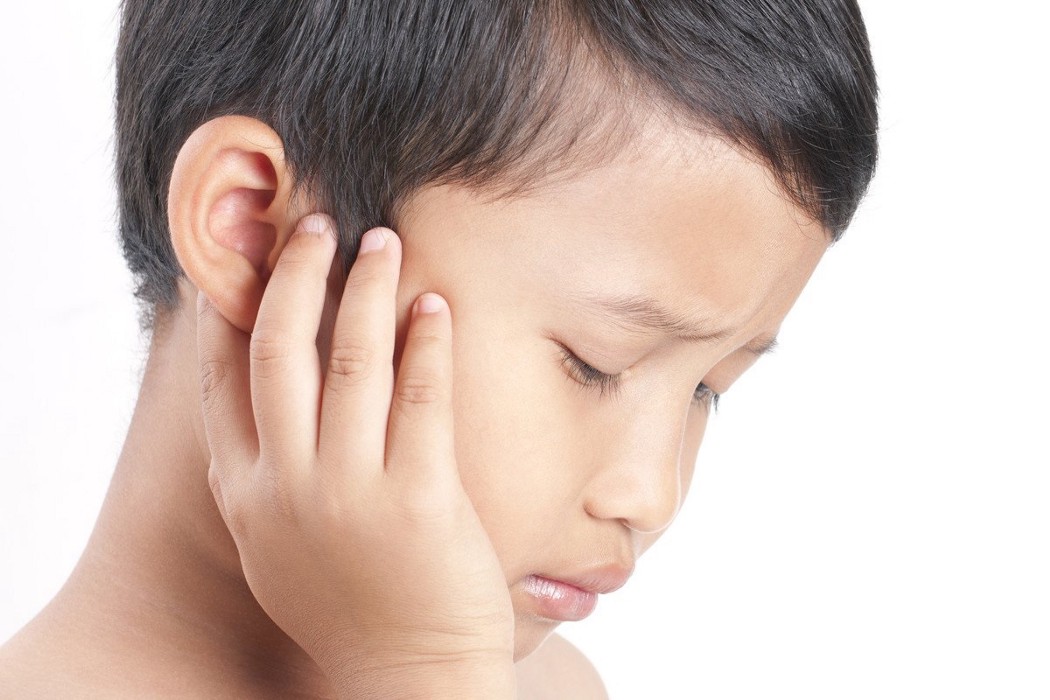 Healthier: They use bones to transmit sound and do not need to use the eardrum, which avoids damage to the eardrum and can protect hearing well;
More hygienic: bone conduction headphones do not need to be worn in the ear, even if worn for a long time, they can keep the ear canal clean and avoid the growth of bacteria;
More comfortable: They are very light, there is no feeling of weight when wearing them, and the wearing comfort is very high.
The advantages and disadvantages of bone conduction headphone are determined by its working principle.
How bone conduction headphones work?
How can you hear the sound without putting headphones in your ears? Many people have such questions. To understand how bone conduction headphones work, let's first understand how humans recognize the sound.
You may think that humans hear sounds with their eardrums, but this is not accurate. The sound we normally hear is vibrations in the air entering the ear and hitting the eardrum causing it to vibrate. Humans perceive the vibration of the eardrum through the cochlea located deep in the ear and transmit this information in the form of sound to the brain to perceive sound. In other words, humans perceive sound through the cochlea. From this perspective, humans hear sound through the cochlea.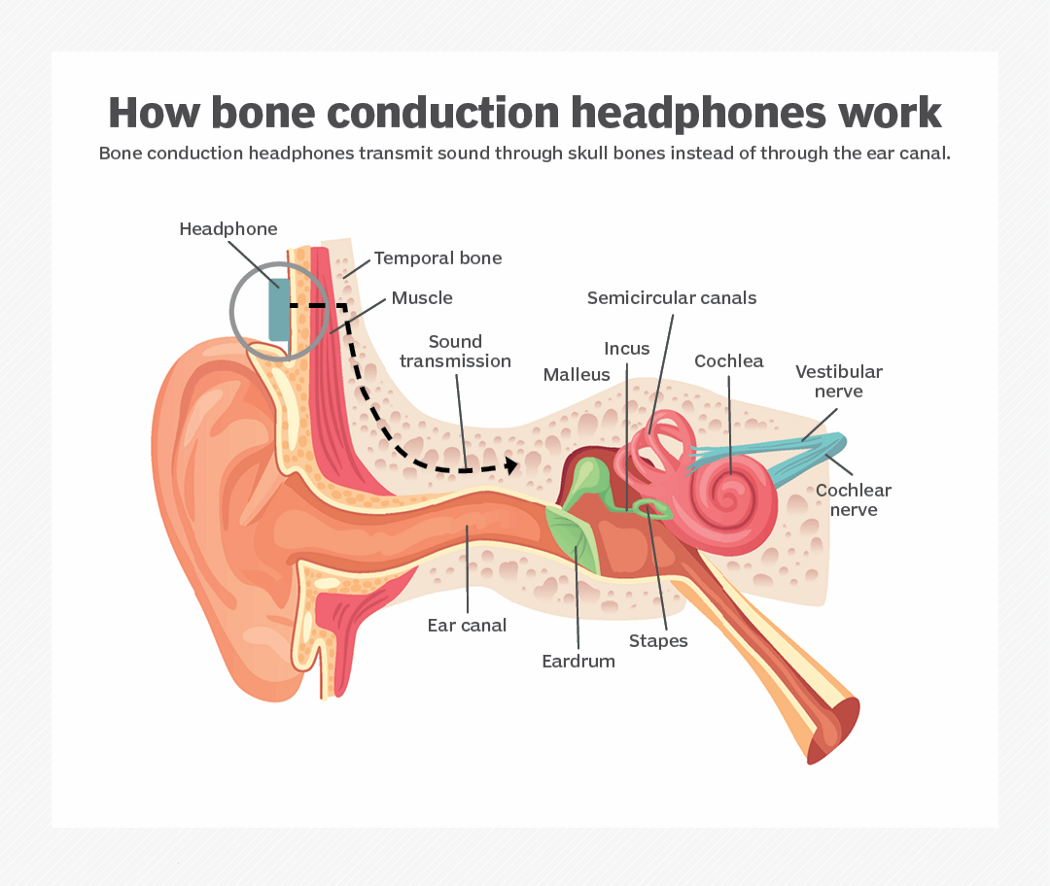 Bone conduction headphones make good use of the above-mentioned mechanism of the cochlea to perceive sound. They apply vibration directly to the facial bones, and the facial bones transmit the vibrations to the cochlea, where the sound is perceived by the cochlea.
We can compare the difference between bone conduction and traditional sound transmission paths to understand more deeply how bone conduction headphones work.
Bone conduction path: sound wave,cranium,bone labyrinth,inner ear lymph,Spiral organ,auditory nerve,cerebral cortex auditory center.
Traditional sound transmission path (i.e. air conduction path): sound wave,auricle,external auditory canal,eardrum,auditory ossicles,vestibular window,internal and external lymphatics,spiral organs,auditory nerve,cerebral cortex auditory center.
We can see that the sound transmission process of bone conduction headphones does not need to pass through the eardrum, its sound transmission path is shorter, and it will not damage the eardrum.
The following are recommendations for several excellent bone conduction headphones. Some of these headphones have good sound quality and sound leak reduction, and some are low-cost entry-level products.
Best bone conduction headphones with Less Sound Leakage
1.Wissonly Hi Runner bone conduction headphones
Reason for recommendation:
Wissonly bone conduction headphones insist on technology priority. The team is composed of senior experts in bone conduction technology, they have more than 10 years of technical accumulation in the field of bone conduction. This makes Hi Runner known as "the healthiest Bluetooth headphones" by many professionals.
In order to solve the problem of distortion of the sound quality of bone conduction headphones, Wissonly adopts the new generation of bone conduction technology, and use the world's best acoustic laboratory to customize an exclusive sound quality output scheme for the unique bone conduction sound transmission method. After 3,051 hours of tens of thousands of adjustments, 21 audiologists bring users the best sound in the field of bone conduction headphones.
In terms of wearing, Wissonly Hi runner has been ergonomically designed to fit the ear to ensure that it does not fall off during exercise. Most importantly, it fits the ear while ensuring that there is no pressure and weight load, which makes it more comfortable to wear.
In terms of product parameters, Wissonly Hi Runner is even more impeccable. It has a Bluetooth 5.0 chip, which connects stably and will not drop. It has a 32G built-in storage that can store 5000 songs. Its battery life is also good, and at 50% volume, you can play music for up to 10 hours.
2. Philips 7607 bone conduction headphones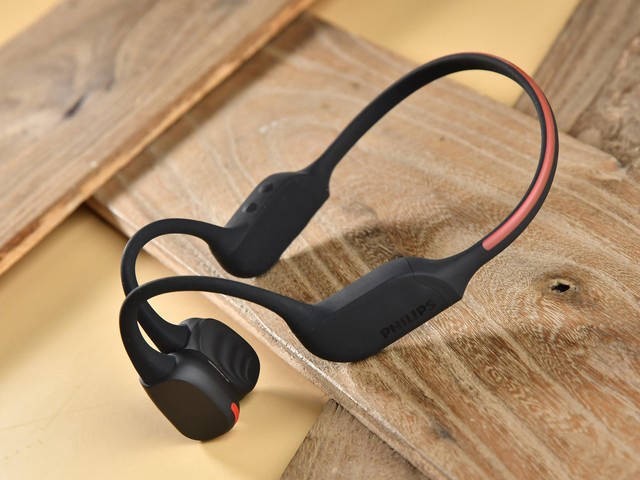 Reason for recommendation
They use a 17mm large-scale sound unit that makes their low-frequency sound more delicate, and that makes middle and high frequency sound clearer and not harsh. IP67 waterproof performance allows them to have a waterproof and sweatproof function in daily wear, and to be no problem in the face of sudden rain in a short time. When you wear them at night, LED night running lights make passing vehicles perceive your own location, so the safety factor is higher.
3.AfterShokz OPENRUN PRO bone conduction headphones
Reason for recommendation:
Openrun PRO bone conduction headphones do not need to be plugged into the ear when worn. With minimal impact on the ear canal, they will not harm the ear canal and eardrum. They are also equipped with the newly upgraded PremiumPitch 2.0+ technology, which has a high degree of sound restoration and better sound quality. They also use Bluetooth version 5.0, which improves the stability of Bluetooth connection and brings lower power consumption. But this one does not support MP3 mode.
4 Earsopen BT5 bone conduction headphones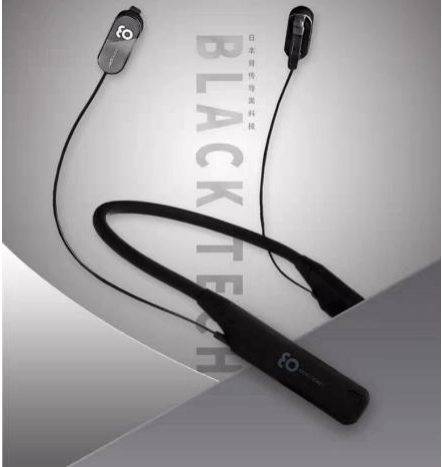 Reason for recommendation:
earsopen BT5 bone conduction headphones are originated in Japan and can play music continuously for up to 6 hours. They adopt IPX7 waterproof design, are not afraid of sweat in sports, and are very suitable for use in sports scenes. Their unique audio equalization technology and high-performance vibration unit support sound of different frequencies. BT5 have an echo reduction function to minimize echo.
5.Nank Runner CC3 bone conduction headphones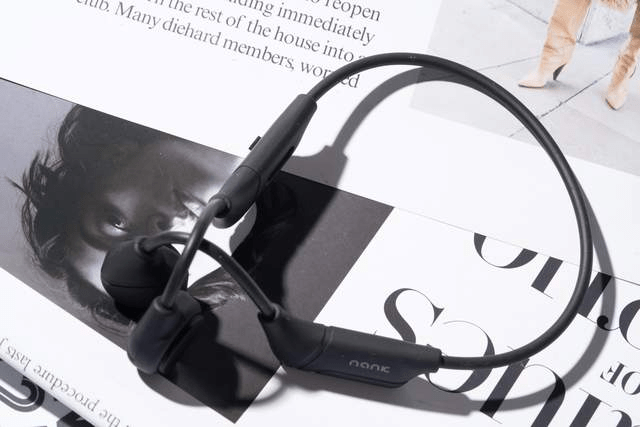 Reason for recommendation:
The titanium alloy body of the Runner cc2 bone conduction headphones is more flexible and durable, and there is no need to worry that the paint of wearing the headphones for a long time. Their weight is so light that you don't even feel their presence while wearing them. The headphones are equipped with a Bluetooth 5.0 chip, which makes the Bluetooth connection more stable. The sound quality and sound leakage reduction performance are also very good. The Runner cc2 also reach the IPX6 waterproof rating, so there is no problem with rain and sweat
Among the above five bone conduction headphones, my favorite ones are Wissonly and Philips. These two brands have the strongest technology, and the sound quality and sound leakage reduction of the products are very good. Wissonly's product parameters are better and cost-effective, so you can buy without hesitation.
Comment