Do bone conduction headphones have side effects and Are They Safety?
Jan 05,2023 | Sylvia
The side effects of bone conduction headphones are very low.Indeed, It is a very healthy and safety headphone.This is determined by their working principle.In this article, I will completely tell you what are bone conduction headphones how do they work, and what side effects they have.
What are bone conduction headphones
As the name suggests, bone conduction headphones are headphones designed based on bone conduction technology.
Bone conduction is a sound conduction method. The vibration of the sound source drives the bone to vibrate, and then transmits the sound to the inner ear, so that the sound can be heard. It transmits sound without passing through the air and eardrum, which also enables the sound transmission way of bone conduction to clearly restore the sound in a noisy environment, and will not affect others due to the spread of sound waves in the air.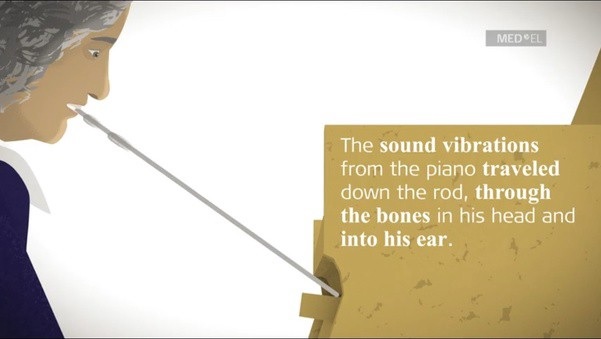 The technology of bone conduction is very mature. In the 18th century, Beethoven used bone conduction technology to hear the sound of piano performance. We all know that music genius Beethoven was deaf in both ears. In order to hear the sound, he bit the baton with his mouth and put the other end of the baton on the piano when he was playing. The vibrations of the piano are transmitted through the baton to his teeth and bones, and then to the inner ear. This method helped Beethoven to hear the sound of the piano, and he also created a large number of well-known piano pieces.
Bone conduction technology has a wide range of applications. It has been used more in the military field and hearing assistance field in the past. But in recent years, this technology has been widely used in bone conduction headphones, making this headphone a fashionable product and becoming popular.
How do bone conduction headphones work?
How can you hear the sound without putting headphones in your ears? Many people have such questions. To understand how bone conduction headphones work, let's first understand how humans recognize the sound.
You may think that humans hear sounds with their eardrums, but this is not accurate. The sound we normally hear is vibrations in the air entering the ear and hitting the eardrum causing it to vibrate. Humans perceive the vibration of the eardrum through the cochlea located deep in the ear and transmit this information in the form of sound to the brain to perceive sound. In other words, humans perceive sound through the cochlea. From this perspective, humans hear sound through the cochlea.
Bone conduction headphones make good use of the above-mentioned mechanism of the cochlea to perceive sound. They apply vibration directly to the facial bones, and the facial bones transmit the vibrations to the cochlea, where the sound is perceived by the cochlea.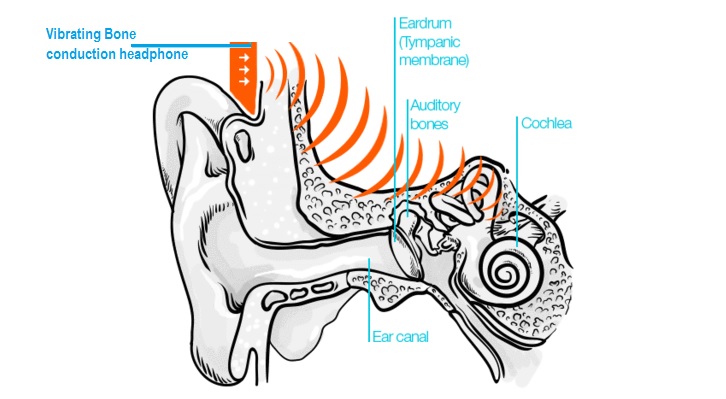 We can compare the difference between bone conduction and traditional sound transmission paths to understand more deeply how bone conduction headphones work.
Bone conduction path: sound wave,cranium,bone labyrinth,inner ear lymph,Spiral organ,auditory nerve,cerebral cortex auditory center.
Traditional sound transmission path (i.e. air conduction path): sound wave,auricle,external auditory canal,eardrum,auditory ossicles,vestibular window,internal and external lymphatics,spiral organs,auditory nerve,cerebral cortex auditory center.
We can see that the sound transmission process of bone conduction headphones does not need to pass through the eardrum, its sound transmission path is shorter, and it will not damage the eardrum.
What are the side effects of bone conduction headphones?
Many people think that bone conduction headphones have side effects. Some people think that they are harmful to the body because they vibrates the bones to hear the sound which will affect the brain. However, this statement is not accurate. The side effects of bone conduction are very low. The following will clarify the rumors about the side effects of bone conduction one by one.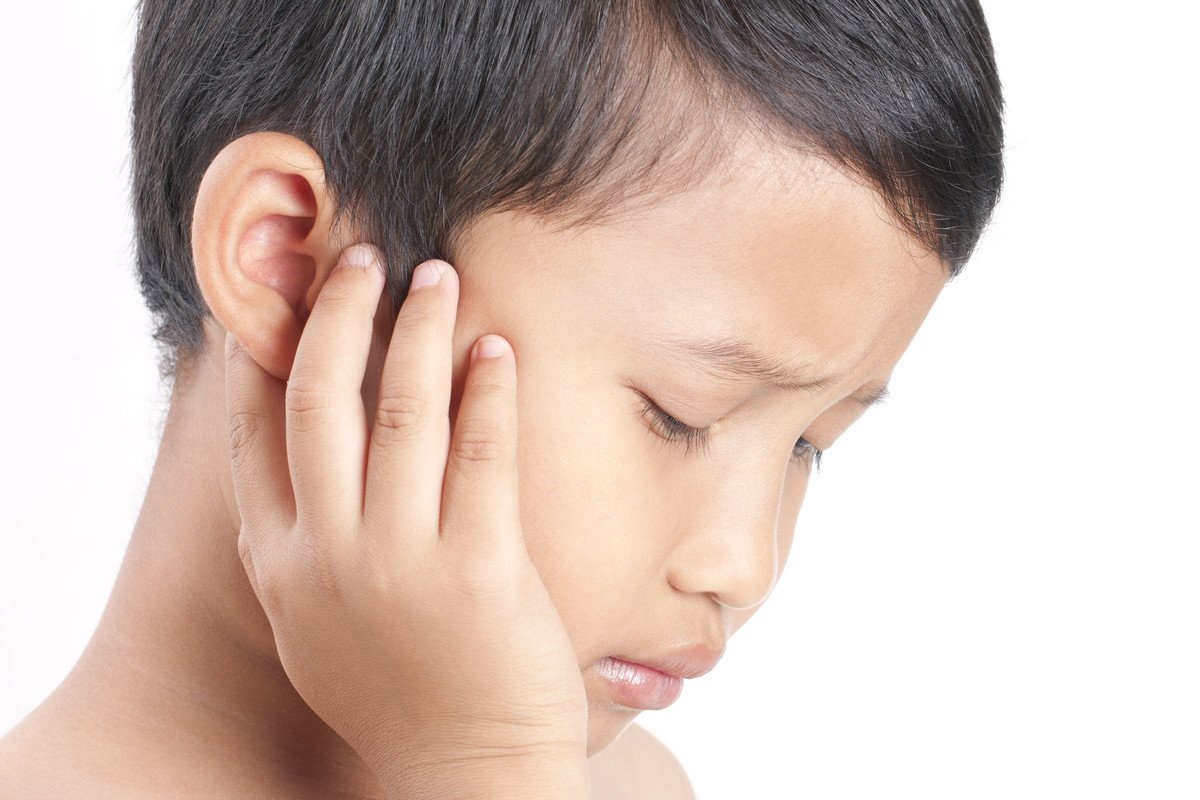 Side Effects of Bone Conduction Headphones 1: Hearing Damage? rumor!
Bone conduction headphones are the most hearing-protective of all headphones. Because the way of bone conduction transmits sound does not need to pass through the eardrum, which can avoid damage to the eardrum. And its vibration waves are very gentle, and the impact on the cochlea is relatively small.
Side effects of bone conduction headphones 2: damage the brain? rumor!
Some people think that the electromagnetic waves of bone conduction headphones will cause damage to the brain nerves. Of course, any electronic product has problems with electromagnetic waves, and strong electromagnetic waves will indeed cause damage to the brain nerves. However, the electromagnetic waves of bone conduction headphones are extremely weak and have the same strength as the electromagnetic waves existing in nature. So it will not cause damage to human brain nerves and hearing nerves.
Side effects of bone conduction earphones 3: Pain after wearing for a long time? Inaccurate!
It is indeed uncomfortable to wear bone conduction headphones for a long time. Long-term wearing here means that the sound unit is attached to the temple and worn for more than 3-4 hours. Usually, there will be no problem wearing it for less than 2 hours. Because even traditional over-ear headphones can be uncomfortable to wear for hours on end.
In addition, some people mentioned that wearing bone conduction headphones for a long time, caused pain in the temples. This situation has a lot to do with the individual's physique - it is the individual's physique that causes trigeminal neuralgia.
Therefore, we can know that the side effects of bone conduction headphones are very low. It is a very healthy headphone.
In addition to being very healthy, bone conduction headphones have many advantages, such as safety, comfort, high waterproof level, etc. Therefore, they are worth buying.Next, I will recommend some better bone conduction headphones for you.
Reason for recommendation:
I noticed Wissonly bone conduction headphones when they were first crowdfunded online. And later, I saw that some otologists were recommending them on online forums, so I bought them. This Hi Runner is their flagship product whose overall functionality is also the most perfect. The headphone use the latest research from the Wissonly lab. It increases the vibrating area of the vibrator by 35% and optimizes the direction of sound transmission to make the sound more concentrated, resulting in a wider range and more spatial of the music. The brand claims that its sound quality is HI-FI level, and I actually tested it myself. I thought that the sound quality was very close to HI-FI level, but it did not reach this level. Of course, the current sound quality is satisfactory enough.
Wissonly Hi Runner bone conduction headphones are also equipped with a new Bluetooth 5.0 chip that has stronger anti-interference ability, that can easily cope with various complex outdoor scenes, and ensures the good mood during exercise is not disturbed by disconnection. At the same time, the stable connection also brings low latency performance, and there is no problem in listening to songs, following dramas, and playing games. What's more, they have 32G of built-in memory that can store 5,000 songs. This helps you to enjoy music when you are exercising outdoors without your phone.
In terms of comfort, the Wissonly Hi Runner performs well, it is very light, only less than 30g, and it does not feel any weight to wear. The body is made of titanium alloy which makes it have a good fit, and you don't need to worry about their falling off during sports.
The waterproof of the Wissonly Hi Runner deserves special mention, and it is IPX8 grade. It means that you can carry it underwater for up to 20 meters and still use it normally, which is crazy!
2. Philips A6606 bone conduction headphones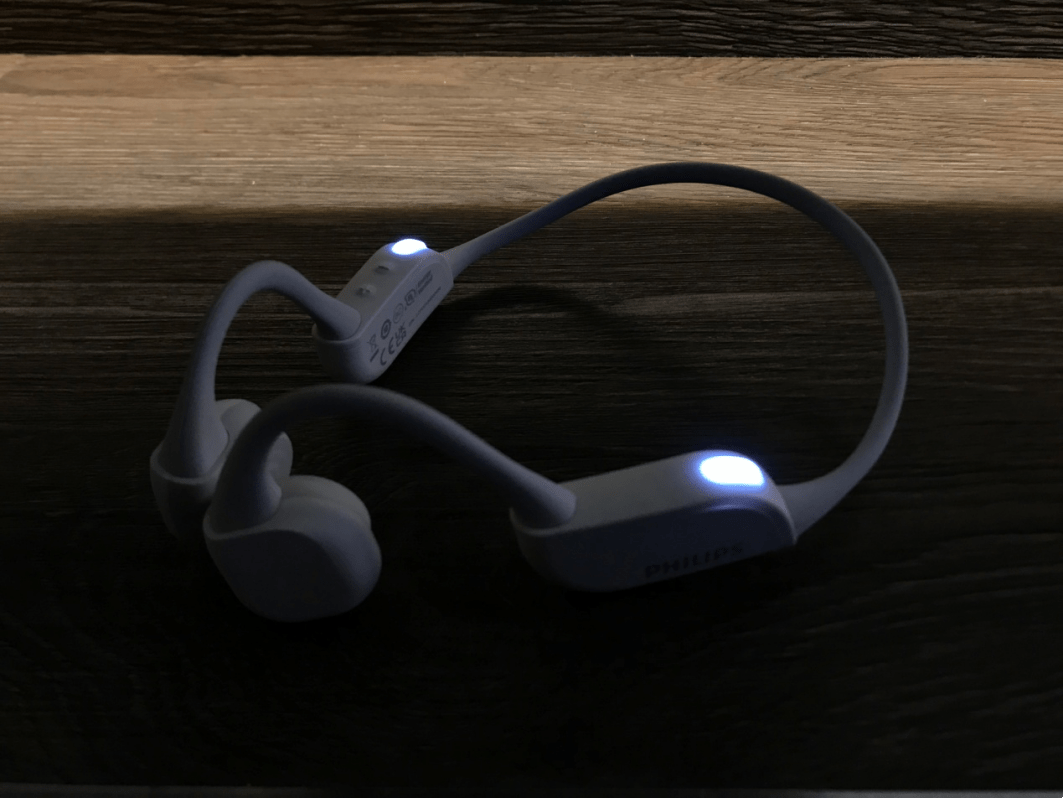 Reason for recommendation:
The A6606 has a skin-friendly material on its surface, which greatly increases its wearing comfort. It adopts a 15mm size sound unit, which produces better sound and is more suitable for noisy environments. Its bass effect has also been improved. The waterproof level of A6606 reaches IP67 level, not to mention rain, even direct rinse is no problem at all. But after all, it is not professional-grade waterproof, it cannot be used in swimming or diving.
3.AfterShokz OPENRUN PRO bone conduction headphones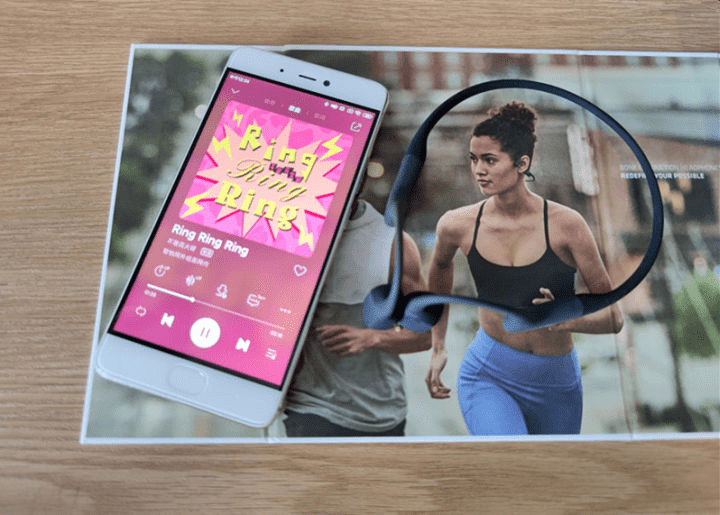 Reason for recommendation:
Openrun PRO bone conduction headphones do not need to be plugged into the ear when worn. With minimal impact on the ear canal, they will not harm the ear canal and eardrum. They are also equipped with the newly upgraded PremiumPitch 2.0+ technology, which has a high degree of sound restoration and better sound quality. They also use Bluetooth version 5.0, which improves the stability of Bluetooth connection and brings lower power consumption. But this one does not support MP3 mode.
4.Earsopen SS900 bone conduction headphones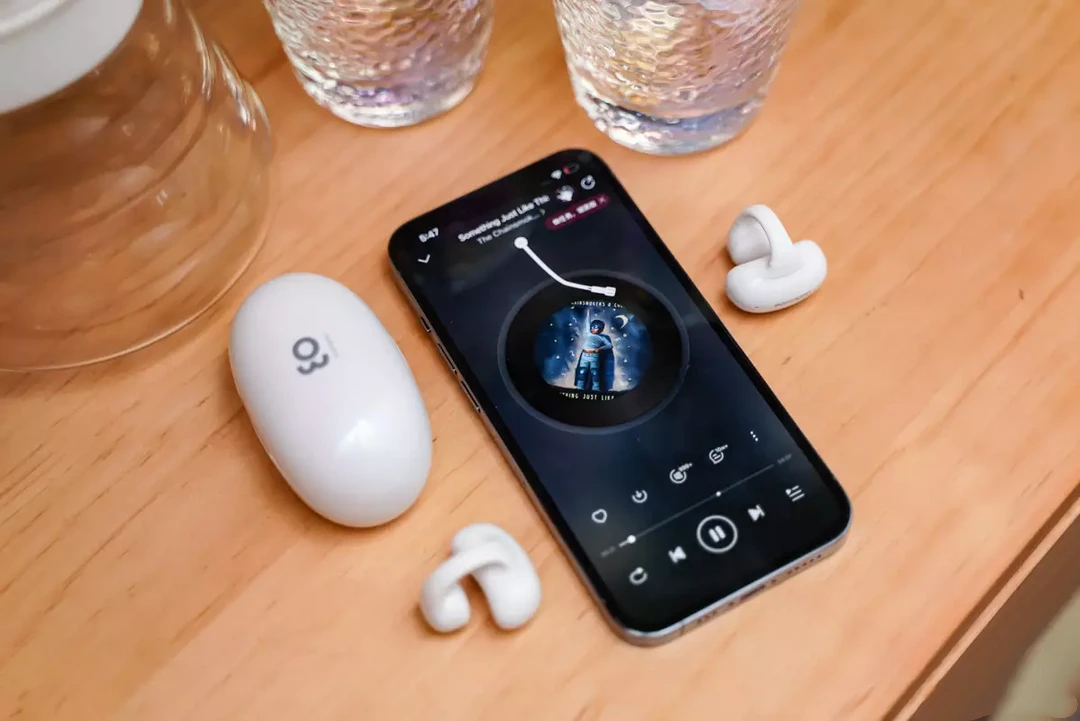 Reason for recommendation:
The SS900 headphones are equipped with a bone conduction miniature vibration unit inside the body, which reduces the weight of the body and improves the performance of low frequencies, allowing a wide range of sound. With the help of PreciseAir 3.0 integrated technology, the internal parts of the body are simplified and the sound leakage is reduced. It has IPX7 level waterproof,can be use while rainning but cannot be used underwater for long time. Its 5.2 Bluetooth version makes the connection more stable. It also supports Type-C charging mode, there is also a fast charging mode.
The overall performance is good, but there are obvious shortcomings at high frequencies, and there will be harsh sound phenomena.
5.Nank Runner CC3 bone conduction headphones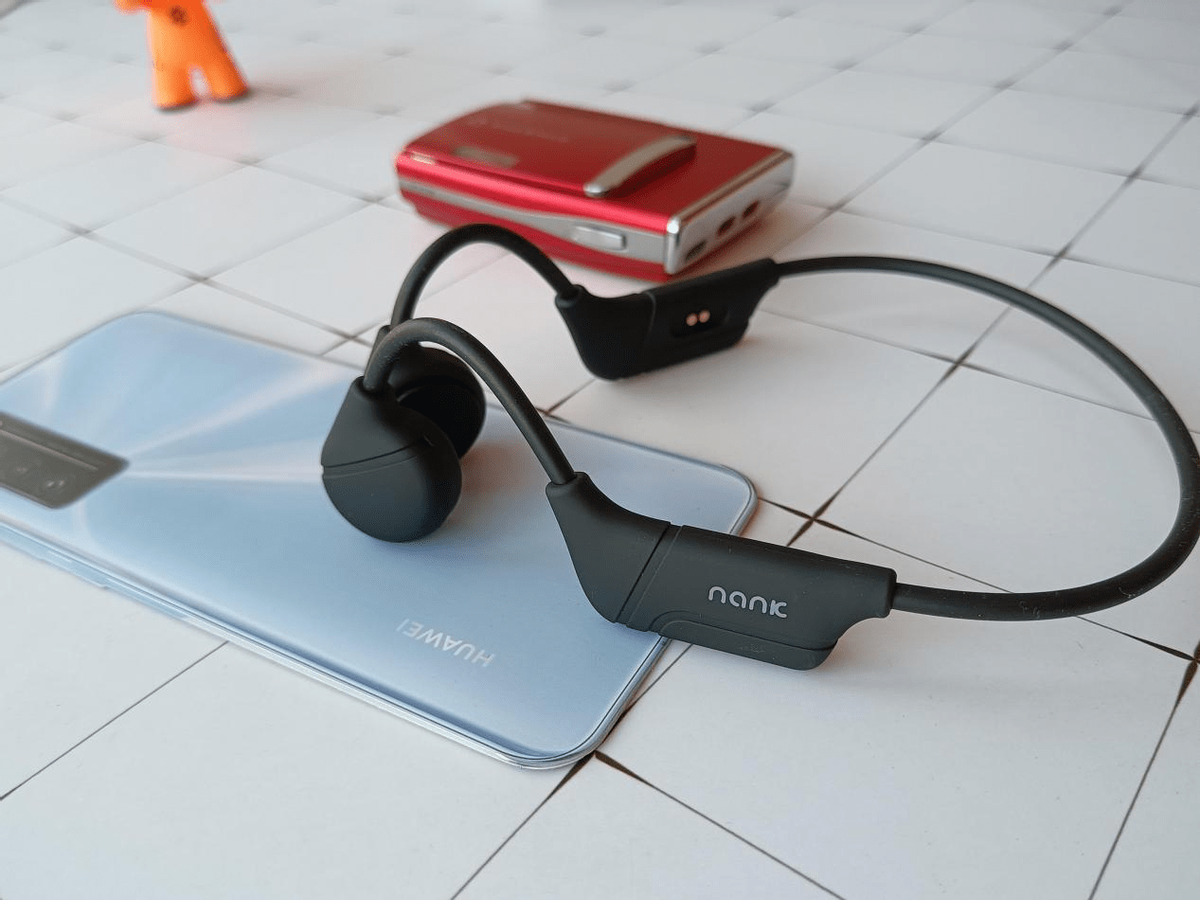 Reason for recommendation:
Among entry-level headphones, the Runner CC3 still performs well. Its body is wrapped in a layer of skin-friendly material, which will not feel uncomfortable to wear during exercise, and the firmness is also good, which can firmly lock the headphones on the ears.
It also has an MP3 mode with 4G memory, which can save nearly 1,000 songs. You can enjoy listening to songs without a mobile phone. The waterproof level and battery life are average, and it is not suitable for swimming.
If you are still confused and don't know what to buy,After you read the above recommendation. Well,I recommend the two brands:Wissonly and Aftershokz. They all have deep technical accumulation in this field, and the product quality will be better. Between the two brands, wissonly will be more cost-effective.
Comment