Do Bone Conduction Headphones Have Health Risk and Best Headphones With Few Side Effect?
Jan 29,2023 | Sylvia
When some people who love sports are running or cycling outside, you may see that they wear headphones on their ears but not tuck into the ear. In fact, the headphones are probably bone conduction headphones.
Bone conduction headphones are headphones made based on bone conduction technology. The more complete statement of bone conduction technology should be bone conduction sound transmission technology. It directly uses human bones as a sound transmission medium, So sound waves do not need to pass through the external auditory canal and tympanic membrane,But pass directly to the inner ear.
As a new product, bone conduction headphones have not completely become mainstream earphones. People still have some doubts about them, for example, some people worry about their health risks.
Do bone conduction headphones have health risk?
Conclusion first, bone conduction headphones have less health risk, they are one of the healthiest headphones. I analyze the impact of bone conduction on hearing, the brain, bones, and other aspects.
The harm of bone conduction headphones 1: damage to hearing? rumor!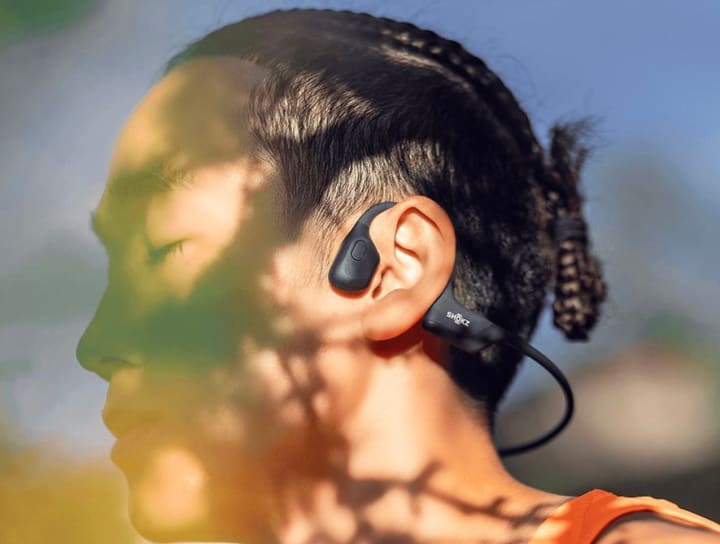 Bone conduction headphones damage hearing, this is a complete rumor! In fact, they can be said to be the headphones with the lowest hearing loss. They do not need to pass through the eardrum to transmit sound, and there is no damage to the eardrum. Their vibration waves are gentle and stable, and will not harm the cochlea.
The harm of bone conduction headphones 2: damage the brain? rumor!
Bone conduction headphones can damage the brain, another big rumor. It is believed that there are electromagnetic waves in the headphones, and electromagnetic waves will inevitably cause damage to the brain nerves. In fact, electromagnetic waves are ubiquitous in nature. Any electronic product has electromagnetic waves, and high-intensity electromagnetic waves will indeed cause damage to the auditory nerve and brain nerves. However, the electromagnetic waves of bone conduction headphones are very weak, which is comparable to the strength of electromagnetic waves that exist in nature, so they will not damage the brain.
The harm of bone conduction headphones 3: damage to bones? rumor!
They transmit sound by bone vibration, but the vibration intensity is so small that it will not damage the bone at all. At present, there is no record of any bone conduction headphones damaging bones.
The harm of bone conduction headphones 4: lead to temple pain? there are individual differences
Some people have mentioned that their temples are sore after wearing bone conduction headphones for a long time. This situation has a lot to do with the wearer's physique, mainly trigeminal neuralgia caused by the individual's physique.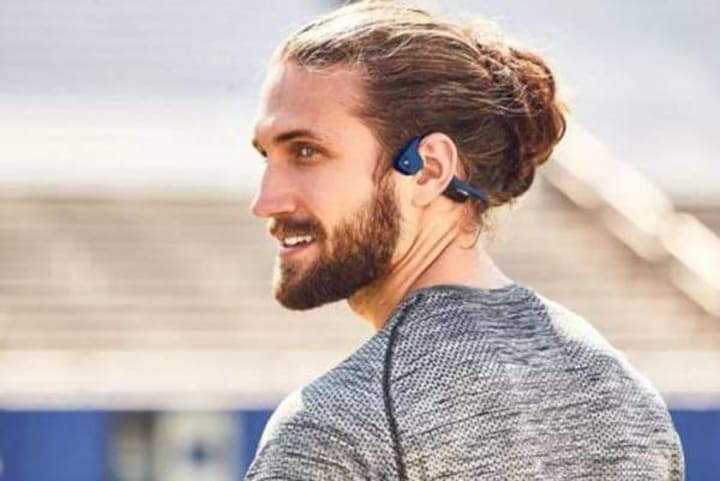 Therefore, bone conduction headphones do not have health risk, on the contrary, they are the healthiest headphones. They are also safer and more hygienic to use and more comfortable to wear.These advantages are determined by their working principles.
How do bone conduction headphones work?
When we speak, we ourselves actually hear the sound through the air (air conduction) and through the bones (bone conduction) at the same time. We may have become so used to it that we think that hearing our own voice is just transmit through the air. As an example,when you close your mouth while brushing your teeth, this ensures that there is no air-conducted sound, but you can still hear the brushing sound, and it is clearly heard, it is the sound through the bone.
Bone conduction technology is actually the technology of transmitting sound through bones. During the transmission process, the sound source causes the bone to resonate, thereby transmitting the vibration to the cochlea, which is the principle of bone conduction technology.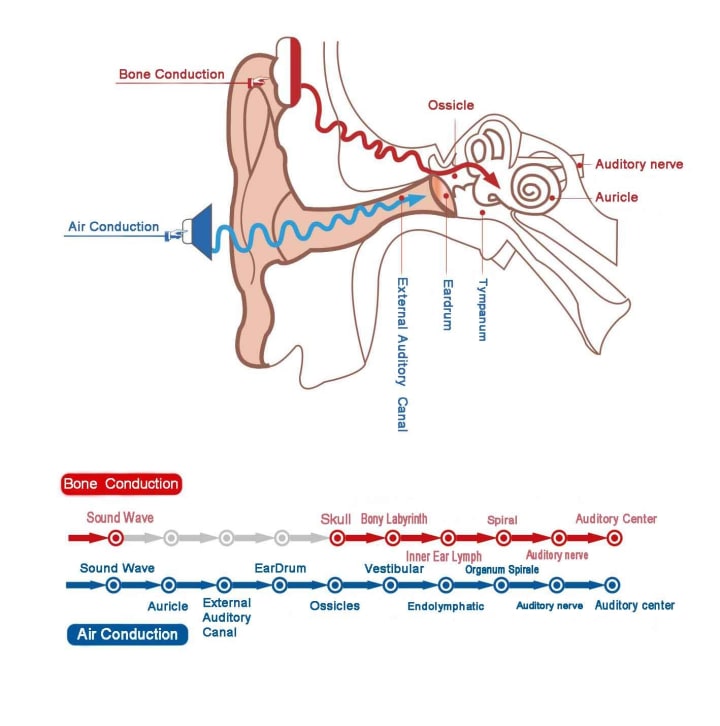 Bone conduction headphones are headphones manufactured based on bone conduction technology. When they work, people only need to stick the sound unit on the temple, and the sound unit will convert the sound signal into mechanical vibration, drive the skull to vibrate, and the skull will transmit the vibration to the cochlea. After the cochlea perceives the sound, it will be transmitted to the auditory nerve and brain. Finally, the sound is formed. This is how bone conduction headphones work.
Therefore, bone conduction headphones can hear the sound without being plugged into the ear. They can well protect the eardrum and maintain the hygiene of the ear canal, which is very helpful for ear health.
In fact, the health risk of most bone conduction earphones is very low, so there is no need to worry about this problem.Some technologically mature brands have lower health risks, fewer side effects and are more worth buying. Next, I will recommend several bone conduction headphones with few side effects
1. Wissonly Hi Runner bone conduction headphones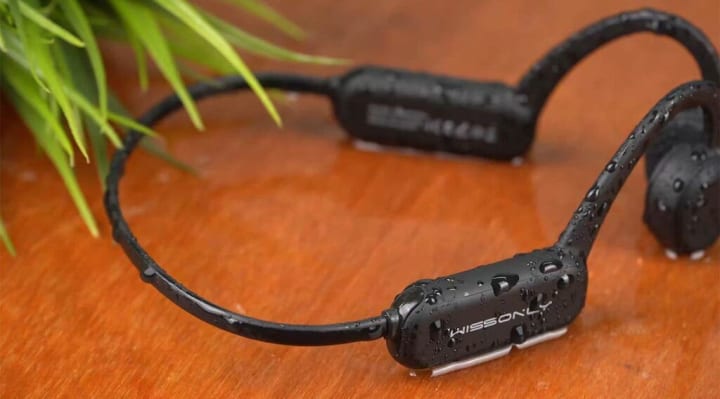 Recommended reason:
The Wissonly team has always attached great importance to the opinions of customers. It is said that their Hi runner model invited thousands of users to participate in the test, and that they constantly adjusted the design based on customer feedback. It is said that because of this, the product launch time was delayed by 3 months compared to the original plan time. I was so moved by this story that I bought their products.
Wissonly Hi Runner attaches great importance to sound quality. Their sound source adopts a large-sized vibrator, and through the clever structural design, the vibration area is increased by 35%. So the sound range is wider and the sound is more powerful. They have also made a lot of efforts in the treatment of sound leakage. The headphones' body is sealed and integrated to minimize sound leakage.
Hi Runner are also equipped with a new Bluetooth 5.0 chip. They have stronger anti-interference ability, and can easily cope with various complex outdoor scenes without disconnection. They support IPX8 waterproof grade higher than the industry standard, are equipped with 32G body memory. They have stable connection and low latency performance. In listening to songs, chasing dramas, or playing games, they can meet all daily needs for headphones.
The Wissonly Hi Runner weigh less than 30g, have no weight bearing when worn, are very comfortable, and are very suitable for long-term use during sports.
2.Philips A7607 bone conduction headphones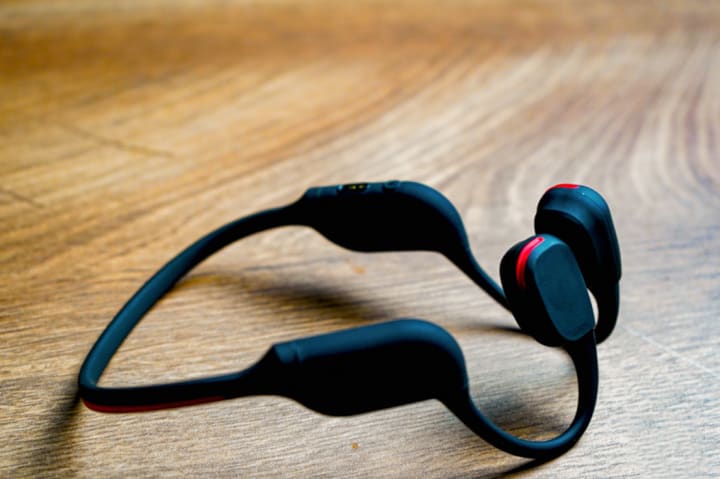 Recommended reason:
The sounding unit of the 7607 bone conduction headphone use a 17mm vibrator, which makes its sound have good penetrating power. What makes me even more surprised is that Philips A7607 is equipped with LED night run lamp at the rear of the its body, which has three kinds of brightness that can be switched. It is suitable for wearing at night, which can make people around you perceive their own position and further increase the safety factor. The waterproof performance of IPX6 grade is fully qualified for waterproof work in daily life, and even can withstand a small amount of rain intrusion.
3.AfterShokz OPENRUN PRO bone conduction headphones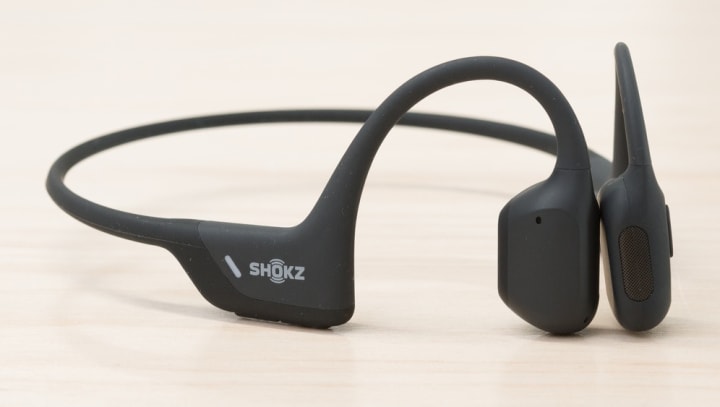 Recommended reason:
Openrun Pro bone conduction headphones with ergonomic ear-sticking design, which is worn by hanging ears, it have a light body, so they are comfortable and stable to wear. It supports IP67 waterproof, adopts magnetic contact to avoid water seepage for charging, and in order to be waterproof, it is coated with antioxidant nano-coating to isolate water vapor on the chip. Normal sweat and ordinary washing are no problem, even in the rain for a short time is ok, but it can't be used for swimming.
4.Earsopen peace tw-1 bone conduction headphones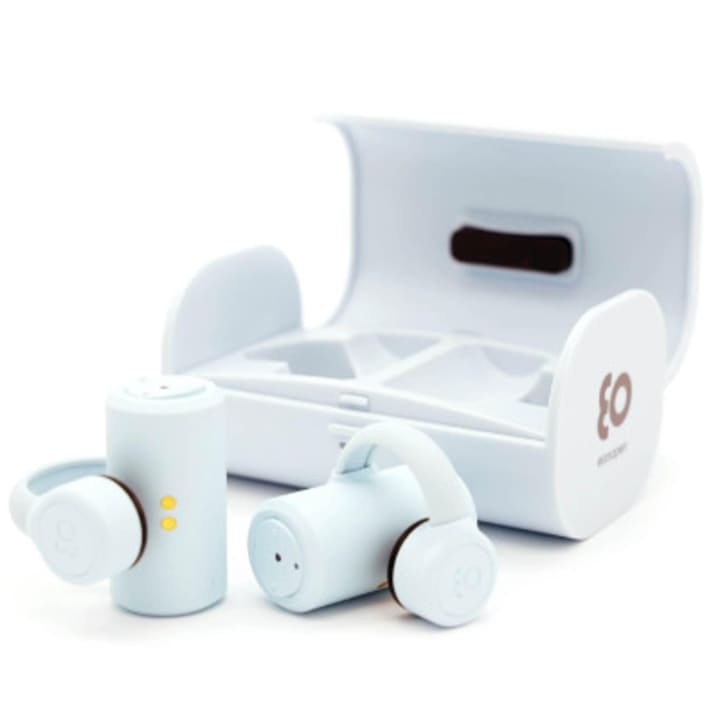 Recommended reason:
PEACE TW-1 bone conduction headphone is a Japanese high -end headphone product. It is a rare ear-clip headphone on the market. It is directly clipped to the outer ear and worn just like wearing jewelry. Because the weight of its single body is only 8g, even if it is worn by ear clip, there will be no sense of weight bearing. After all, the weight of many earrings also reaches 8g. Of course, there will still be some discomfort when it is worn for a long time.
It adopts Bluetooth 5.0 technology, and the Bluetooth connection is more stable, with few disconnection cases. The sound quality and leak-proof treatment is good, and it is excellent for bone conduction headphones. The only drawback is that the price is a little high. After all, it is positioned as a high-end brand.
5.Nank Runner CC3 bone conduction headphones
Recommended reason:
The titanium alloy body of the Runner cc2 bone conduction headphones is more flexible and durable, and there is no need to worry that the paint of wearing the headphones for a long time. Their weight is so light that you don't even feel their presence while wearing them. The headphones are equipped with a Bluetooth 5.0 chip, which makes the Bluetooth connection more stable. The sound quality and sound leakage reduction performance are also very good. The Runner cc2 also reach the IPX6 waterproof rating, so there is no problem with rain and sweat.
Among the above products, I have used Philips and Aftershokz for the first time. This year, my favorite is Wissonly. Their functions are super powerful and their cost performance is very good.
Comment