Difference Between Bone Conduction Earphone and Air Conduction Headphone:Sound Transmit Way,Wearing Method
Mar 01,2023 | David
In the past two years, I have a new toy, which is bone conduction earphones. I use them to listen to music while running and it feels good. I often share opinions about headphone products and music with my friends in the hardware community and sports community. Nowadays, many people can't figure out the difference between bone conduction earphone and air conduction headphones. Some people even listen to the propaganda of unscrupulous merchants and mistakenly say that air conduction headphone are an upgraded version of bone conduction earphones, which really makes me speechless.
The difference between bone conduction earphone and air conduction headphone
Literally understood, their main difference is in the way of sound transmission. bone conduction earphone use the skull as a medium to transmit sound, while air conduction headphone use air as a medium to transmit sound. The reason why some people mistakenly think that air conduction headphone are an upgraded version of bone conduction earphone is mainly because some air conduction headphone are cleverly designed to look the same as bone conduction earphone and wear the same way. Once the manufacturers of air conduction headphone carry out large-scale publicity, consumers will be misunderstood.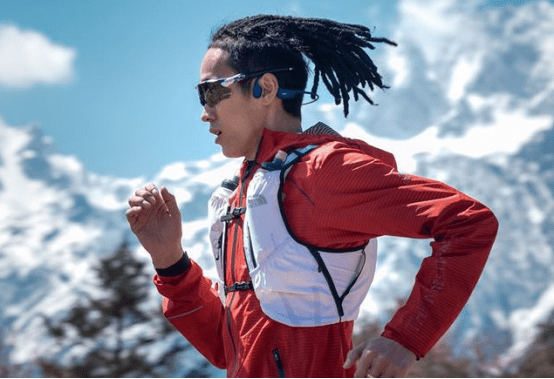 Air-conduction headphone work with the sound-generating unit attached to the temple, but they are actually two speakers. They rely on the speakers to emit sound waves, which transmit the sound to the ear through the air, and the sound waves vibrate the eardrum to produce hearing. In fact, most traditional headphone are also air conduction headphones. Therefore, this kind of headphone is actually a kind of traditional headphone, you must not be fooled.
What is the working principle of bone conduction earphones?
Before understanding the principles of bone conduction earphones, we need to review our middle school physics to understand the three mediums for sound transmit: air, solids, and liquids. Air conduction is what we know most about, such as ordinary conversation is the case that sound transmit through air. When your place ear to the railway, and when a train comes in the distance, you can hear the sound, which is the case of sound transmission by solid. When we dive, we can hear the sound of the engine of a ship in the distance, which is the case of sound transmission by liquid.
Bone conduction earphone are a device that transmits sound through solid (bone) conduction. It transmits sound by vibrating your skull. This is unlike the air conduction of traditional wired and wireless headphones. bone conduction earphone do not transmit sound through the eardrum, so even if the volume is slightly louder, it will not easily damage the eardrum.
We can compare the sound transmission paths of bone conduction and air conduction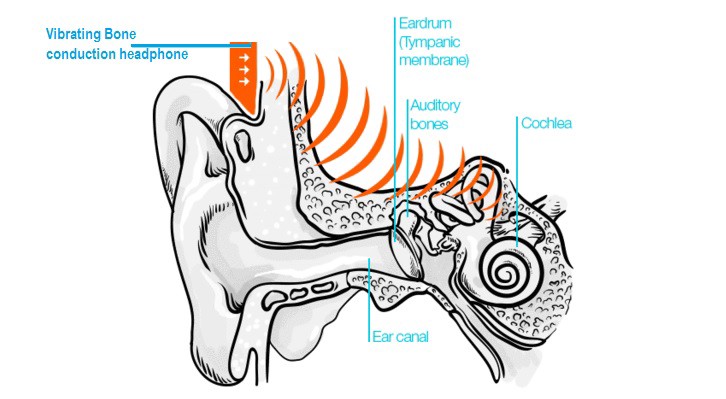 Bone conduction pathways: sound waves, skull, bone labyrinth, inner ear lymph, spiral organ, auditory nerve, auditory center of the cerebral cortex
Air conduction pathways: sound waves, auricle, external auditory canal, periosteum, ossicles, vestibular window, internal and external lymph, spiral organ, auditory nerve, cerebral cortex auditory center
We can see that bone conduction has a shorter sound transmission path than air conduction, and that it takes a shortcut. And this shortcut helps bone conduction earphone not to be stuffed into the ear or wrapped around the ear. So the headphone will not cover the ear canals and have no damage to the eardrums, and the damage to the auditory nerve is relatively low.
What are the advantages of bone conduction earphones?
First of all, because they use the principle of bone conduction to transmit sound instead of air conduction, most bone conduction earphone do not affect the acquisition of ambient sound by both ears when used. Therefore, it is very safe when you use it outdoors, and you will not ignore the possible dangers because you are immersed in the music when wearing it.
Secondly, because most of the them are close to the hard bone position (beside the ear), instead of directly blocking the ear canal like in-ear headphones, or clamping the soft tissue of the ear like clip-on headphones.After wearing bone conduction earphone for a long time,ear damage cause of headphone is much less than in-ear headphone or clip-on headphones. For example, if you wear them for four hours, clip-on headphone may cause your ears to hurt unbearably, but even if you wear bone conduction earphone for a long time, you will basically feel nothing. Therefore, they are very comfortable to wear.
On top of that, common headphone can clog the ear canal, leading to the growth of a lot of bacteria that can lead to ear infections. bone conduction earphone do not have these effects because they do not need to be worn in the ear, and they will not rub against the external auditory canal when worn. So they are more suitable for people with oily ears, otitis media, small ears, and some people with sensitive ears because they do not need to be inserted into the ears. They are also more suitable for people who need to wear headphone for a long time. Therefore, bone conduction earphone are very healthy.
Bone conduction earphone have relatively little hearing damage, because hearing damage generally occurs in the eardrum and inner ear, while bone conduction earphone directly bypass the eardrum to avoid eardrum damage. Moreover, the vibration waves of them are relatively moderate, and the impact on auditory hair cells will be less, so the damage to hearing caused by them is minimal.
Bone conduction earphone are becoming more and more popular among young people,and more and more brands join this field.So, which brand is the best?In my opinion, those brands that have accumulated technology in this field are trustworthy.Below, I have sorted out some good Bluetooth bone conduction earphone brands, and recommend them to you. I hope they can help.
1. Wissonly Hi Runner bone conduction earphones
Recommended reason:
The design team of Wissonly bone conduction earphone started to research bone conduction acoustics as early as 2012. Their technical accumulation in the field of bone conduction is very good, and they are a team that is good at technology.
Wissonly Hi Runner adopted Wissonly 3.0 technology to reduce sound leakage in bone conduction earphones. They reduced the sound transmission from the bone vibration unit directly to the air through the completely closed design of the headphones' body. They also used high-quality cushioning materials to minimize the vibration of the body, thus reducing the sound leakage by more than 90%. I did a test, turned on Hi Runner, adjusted the volume to 70%, and within a distance of 1m, I couldn't hear any sound at all. This kind of sound leakage reduction performance has been well received by users since wissonly released the sound leakage reduction technology. This technical scheme is the best leak-proof among bone conduction earphone at present.
The headphones' body of Wissonly Hi Runner is made of memory titanium, which can self-adjust the contact area, ensuring a good wearing experience of headphone at any time, taking into account more users with different head circumference. Hi Runner can be said to be very sincere in configuration. It is equipped with Bluetooth 5.0 chip, which makes the connection more stable, and can realize fast connection and switching of multiple devices. Built-in 32G memory can store 5000 songs. When you go out for a run, you can enjoy music without your mobile phone. The battery life is also very good, and it can be played continuously for more than 10 hours at normal volume, which is good for me, because I go out for outdoor sports on weekends, and I often go out for a whole day.
2.Philips A6606 bone conduction earphones
Recommended reason:
The Philips A6606 that weighs 35g is light and compact in the palm of the hand. With the skin-friendly material on the surface of the body, there is no pressure to wear on the pinna. It is equipped with LED night running lights on both sides of the rear end of the body. It can be worn in night walking and low visibility scenes and illuminate the road behind, so that the people around can perceive your own position and respond in time in the face of emergency situations. The safety factor for outdoor wearing is relatively high. It also supports IP67-rated water resistance and can support 9 hours of continuous music playback time, which is also good overall.
3 AfterShokz OPENRUN PRO bone conduction earphones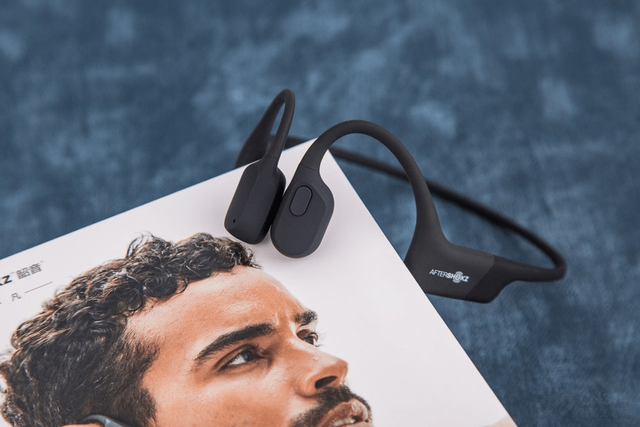 Recommended reason:
Openrun Pro are ear mounted style headphones. But thanks to the lightweight materials such as titanium alloy used in the basic frame of the headphones, the overall weight of the headphone is only 26g, and there is no feeling of weight when worn. It is worth mentioning that the headphone have an IP67 waterproof and dustproof grade, and that they can be washed and rinsed with water. In addition to benefiting from the plating process on its surface, of course, also because of the overall body design, Openrun Pro have better waterproof characteristics. In addition, they also uses dual silicon microphones. In the right side of the headphones, you can see the microphone cut-out reserved for the microphone. With CVC's noise reduction algorithm, they can effectively eliminate the impact to calls in complex environments.
4.earsopen SS900 bone conduction earphones
Recommended reason:
Different from other bone conduction earphones, this earsopenSS900 is mainly worn by pinching ears, which requires both hands to finish wearing. Its' IPX7' s waterproof grade can achieve the effect of short-time immersion under water, and it is easy to face the daily sweat. The 8g single side headphone body can play a comfortable and non-inductive role in the whole wearing process, but it will be a little uncomfortable when worn for a long time due to the wearing way of clip ears.
5.Moing bone conduction earphones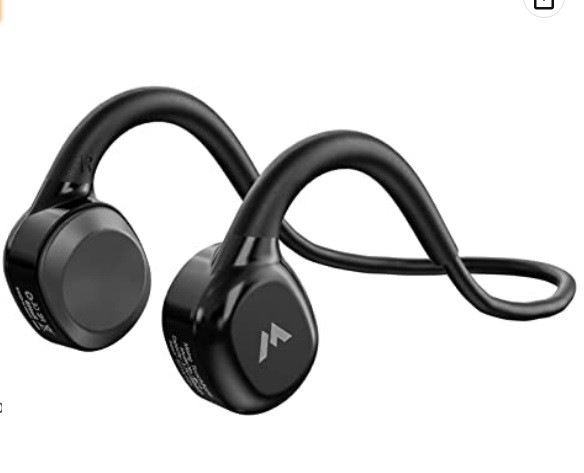 Recommended reason:
It weighs only 30g, so it can be worn for a long time without burden. Streamlined sinking design is adopted, which fits the ear shape when wearing. Its body is made of memory alloy material, so you don't have to worry about deformation after bending for many times. The overall configuration of Moing is good, Bluetooth 5.0. Titanium alloy frame, built-in power capacity of 200mAh, and it supports 6 hours of battery life.
Among the several bone conduction earphone recommended above, Wissonly and Aftershokz are the two products with the best overall performance, both in terms of sound quality, safety, comfort and sound leakage reduction.Considering the cost performance ratio, Wissonly will be better and worth recommending.
Comment