Can Bone Conduction Headphones Damage Your Hearing and What Are The Best Bone Conduction Headphones?
Feb 08,2023 | David
Bone conduction headphones are becoming more and more popular. While running and riding, you can see people wearing a new type of music-listening device around their auricle, which is bone conduction headphones. You may be wondering, shouldn't the earphones be plugged into the ears, or shouldn't they cover the ears? Why can I hear the sound when I just hang it nearby my ear? Why are bone conduction headphones so amazing? Can they damage your hearing?
What are bone conduction headphones?
Bone conduction headphones are a new type of earphone based on bone conduction technology. It does not need to transmit sound through the air in the ear canal like traditional earphones but transmits sound through the skull. Therefore, when using it, just hang it on the temple, close to the skull, and hear the music. They convert music signals into mechanical vibrations, which are then transmitted to the inner ear through the skull, and finally allow the auditory nerve to perceive the sound.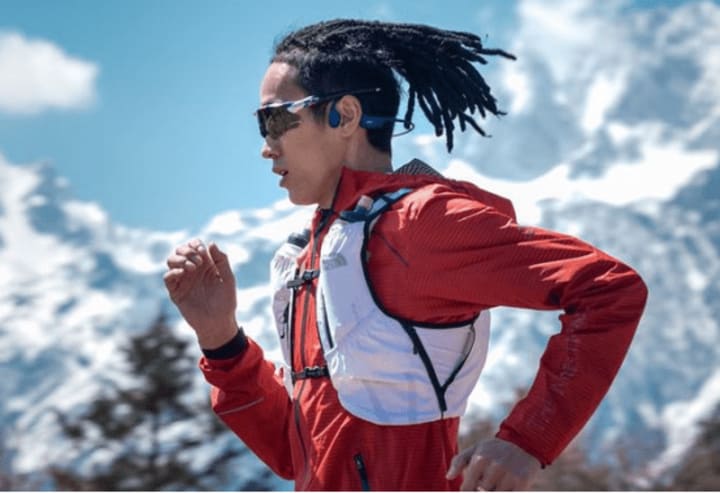 Bone conduction headphones are not a new technology product. Bone conduction is also a mature technology, which is widely used in the military, fire protection, hearing aids, and other fields. The application of bone conduction technology in the field of electronic products is a matter of recent years, such as bone conduction headphones, bone conduction speakers, bone conduction helmets, etc., are very successful examples.
Can bone conduction headphones damage your hearing?
Bone conduction headphones are usually less harmful to the ears, but if used for a long time and at excessive volume, hearing damage can occur.
Since bone conduction headphones do not need to be plugged into the ear canal when worn, they will not cause damage to the ear due to wearing them. They transmit sound without passing through the ear canal and eardrum, which avoids eardrum damage caused by vibrating the eardrum.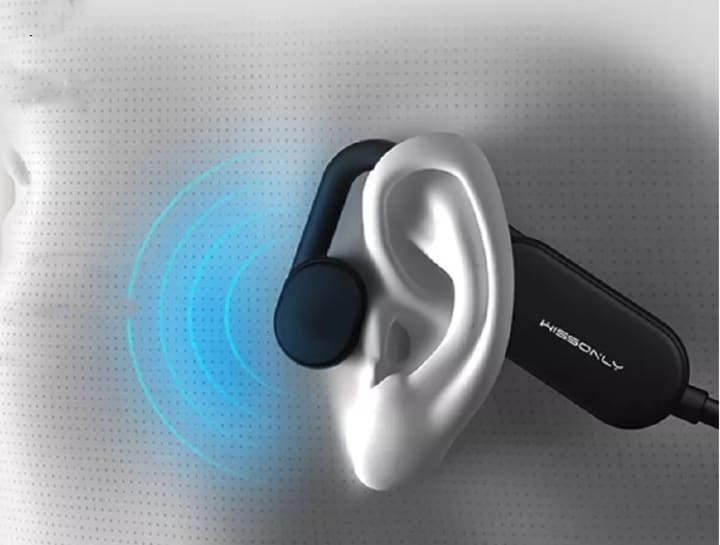 When the bone conduction headphones are used, the ear canal is kept open, which is important for the hygiene of the ear. And they will not cause the ear canal to be wet and stuffy to breed bacteria due to sweat depositing caused by long-term exercise, thereby avoiding the damage to the ear by diseases such as otitis media.
In addition to small damage to the ear canal and eardrum, bone conduction headphones also have very little damage to the inner ear. Due to the relatively gentle and stable vibrating waves of the headphones, they have little damage to the cochlea. Moreover, the electromagnetic waves of them are very small, and their impact on the auditory nerve and brain nerve is also very small.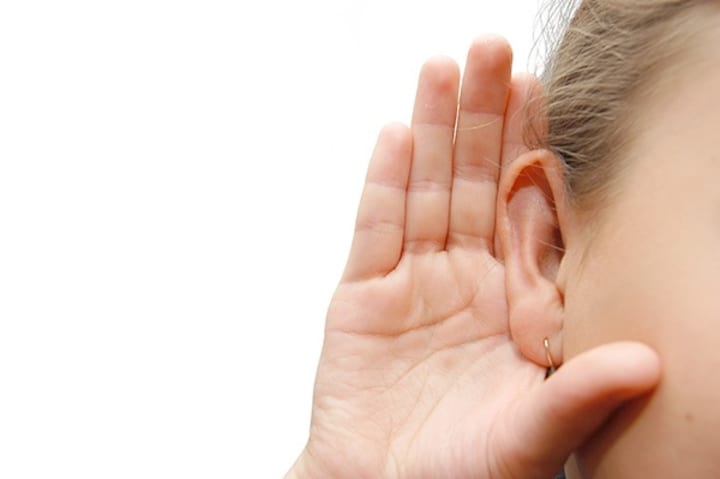 Therefore, bone conduction headphones will not damage hearing, they protect hearing completely, from the ear canal, eardrum, cochlea to auditory nerves, etc..They are the healthiest kind of headphones.
For hearing protection, when using bone conduction headphones, remember not to use high volumes for a long time, which can cause damage to hearing. In fact, no matter what kind of headphones you wear, long-term use at high volume will definitely cause damage to hearing. It is generally recommended that after using headphones for 2-3 hours, you should rest for 10-15 minutes.
In addition to very little damage to the ears, bone conduction headphones are also very safe. They allow you to listen to music when you can also hear the surrounding environment sounds, which avoids outdoor sports encounters danger. And they are also very comfortable to wear. All of advantages are determined by their working principle.
How do bone conduction headphones work?
Bone conduction headphones are an application of bone conduction technology in the field of headphones. It transmits sound through the skull, without going through the external auditory canal and eardrum, which is very good for the ear.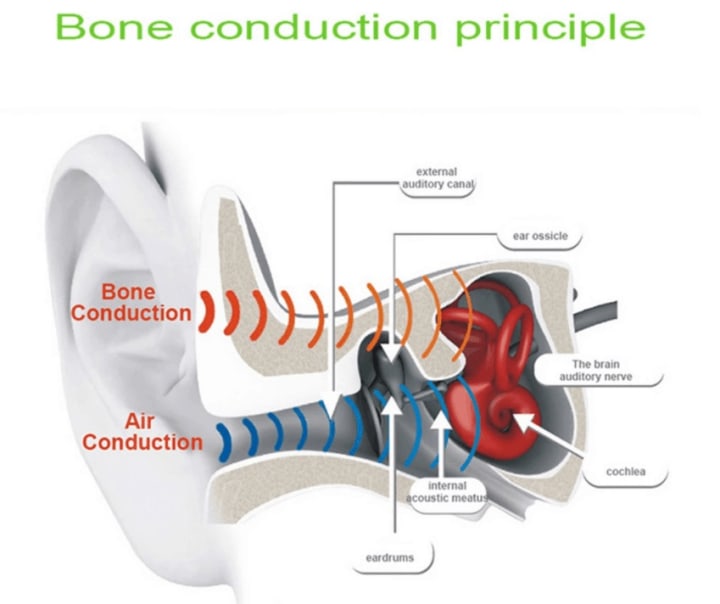 The sound transmission path of bone conduction headphones is "sound wave-skull-bone labyrinth-inner ear lymph fluid-spiral organ-auditory nerve-cerebral cortex auditory center".
Common headphones are air-conduction headphones, which need to conduct sound through the air in the ear canal. Its sound transmission path is "air-external auditory canal-tympanic membrane-ear ossicles-internal auditory canal-cochlea-auditory nerve".
There is a little experiment to better understand how bone conduction works. First, plug the ears with two cotton balls, take a tuning fork, and tap it several times with a rubber hammer to make the tuning fork vibrate. It vibrates so softly that your ears can't hear it at this time. But pressing the end of the tuning fork handle against your frontal bone, skull bone, and cheekbone can make you hear the vibration of the tuning fork. Once the tuning fork handle is out of contact, the sound disappears immediately. This is because the sound of the tuning fork is transmitted through the bones of the human body.
Bone conduction headphones have obvious advantages, which is why they have become star products in the past two years.So, how to choose the right headphone? I think the sound quality, sound leafage reduction ,comfort and product configuration should all be considered. Now I will recommend some excellent products below.
What are the best bone conduction headphones in 2023?
1.Wissonly Hi Runner bone conduction headphones
Reason for recommendation:
Wissonly bone conduction headphones insist on technology priority. The team is composed of senior experts in bone conduction technology, they have more than 10 years of technical accumulation in the field of bone conduction. This makes Hi Runner known as "the healthiest Bluetooth headphones" by many professionals.
In order to solve the problem of distortion of the sound quality of bone conduction headphones, Wissonly adopts the new generation of bone conduction technology, and use the world's best acoustic laboratory to customize an exclusive sound quality output scheme for the unique bone conduction sound transmission method. After 3,051 hours of tens of thousands of adjustments, 21 audiologists bring users the best sound in the field of bone conduction headphones.
In terms of wearing, Wissonly Hi runner has been ergonomically designed to fit the ear to ensure that it does not fall off during exercise. Most importantly, it fits the ear while ensuring that there is no pressure and weight load, which makes it more comfortable to wear.
In terms of product parameters, Wissonly Hi Runner is even more impeccable. It has a Bluetooth 5.0 chip, which connects stably and will not drop. It has a 32G built-in storage that can store 5000 songs. Its battery life is also good, and at 50% volume, you can play music for up to 10 hours.
2. Philips A6606 bone conduction headphones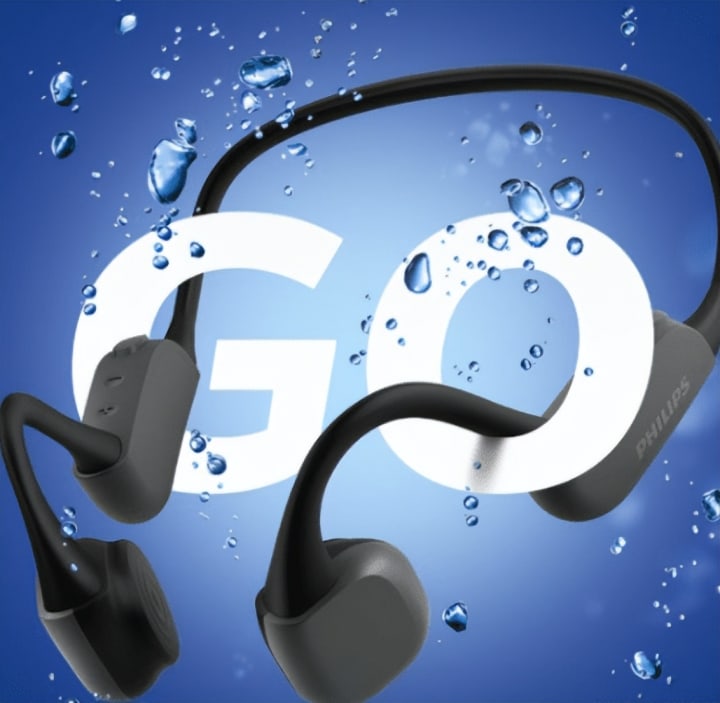 Reason for recommendation:
Philips A6606 adopts the rear hanging design of titanium alloy frame, which can be stable no matter jumping or running. Its surface is made of soft and skin-friendly silicone material, which makes it comfortable to wear, and the body of it is relatively light, so there is no sense of weight to wear. The biggest feature of A6606 is that its headphones are equipped with LED night lights, which is a thoughtful design for people who like fun runs, and can remind pedestrians, cyclists and drivers behind them to avoid it at night. Very suitable for night running.
3.AfterShokz OPENRUN PRO bone conduction headphones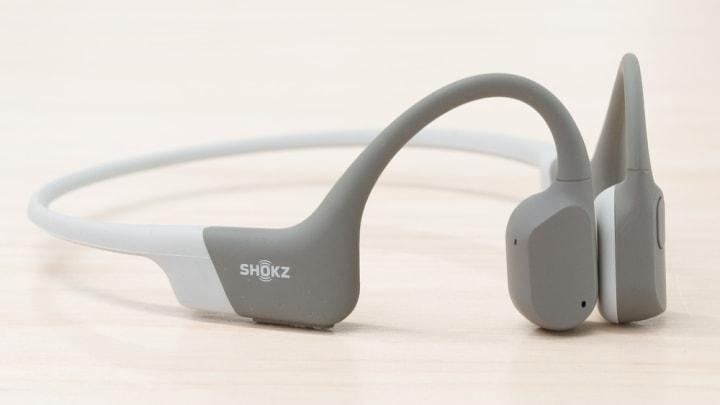 Reason for recommendation:
All-weather sports companionship. The body weight of Afershokz Openrun Pro headphones is only 26 grams, but it has up to 8 hours of long battery life. It supports IP67 super standard waterproof grade, is not afraid of sweat and rain, and not afraid of the challenges brought by bad weather. It is a trustworthy all-weather running headphones. However, it is not professional-grade waterproof after all, and it is not suitable for swimming and diving, so you must consider it clearly before purchasing.
4.Earsopen peace tw-1 bone conduction headphones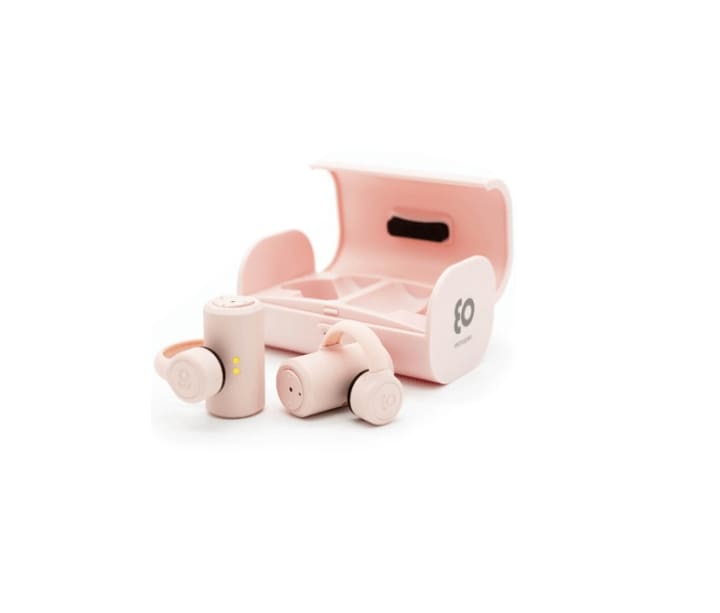 Reason for recommendation:
It can't be worn in the ear, and it won't cause ear discomfort or damage eardrums for a long time. The wearing method of ear clip is different from other bone conduction headphones. This kind of wearing method is a little troublesome and can't be worn with one hand, but it can make the headphones have good stability and won't fall off during intense exercise. Its sound quality anti- sound-leakage are very well, and it can't be heard within normal social distance.
Its disadvantage is that the ear-clip wearing method may make you feel uncomfortable after a long time.
5 Nank Runner CC3 bone conduction headphones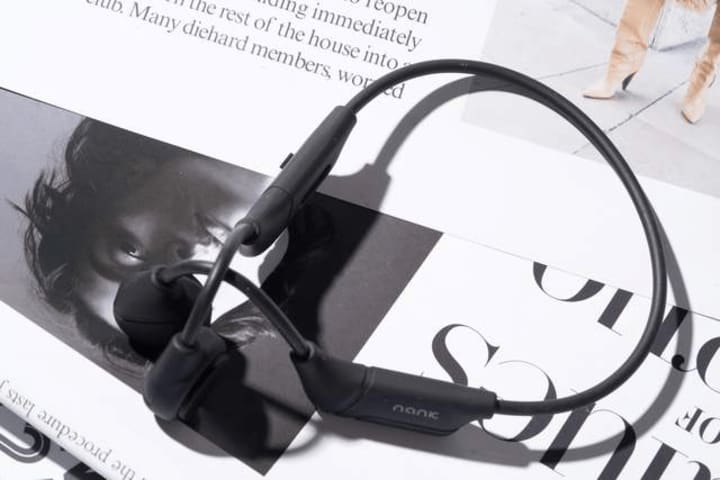 Reason for recommendation:
Runner CC3 are equipped with the latest Bluetooth 5.3 chip. They can achieve stable connection during exercise, and even when you are running in the mountains with poor signal, there will be no disconnection with them.
They are also equipped with MP3 mode with 4G built-in memory, which helps you to enjoy music when the phone is not with you. The Runner CC3 weight 28g, and is compact and very comfortable to wear.
Consider three key points of sound quality, sound leakage reduction and comfort,wissonly and Aftershokz are the best of the above five bone conduction headphones. If product parameters and cost performance are considered, wissonly performs better.
Comment