Best running bone conduction headphone:shokz openrun review
Oct 14,2023 | David
As bone conduction headphones become more and more popular, there are more and more bone conduction brands. Among them, I believe everyone is familiar with shokz brand and their flagship product openrun, and have read many review articles. Today, let's get to know Shokz openrun- user real user review from a brand-new perspective.
Product parameter: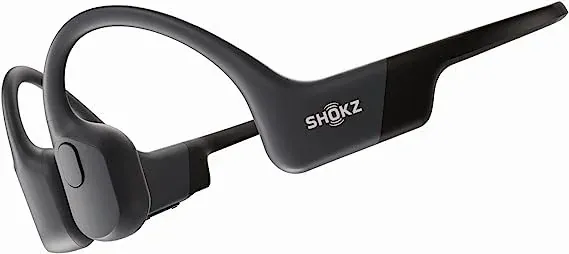 Product Dimensions:9.45 x 27.17 x 0.98 inches
Item Weight:0.917 ounces
ASIN:B09BW1QVVT
Item model number:S803
Batteries:1 Lithium Polymer batteries required.(included)
Is Discontinued By Manufacturer:No
Date First Available:August 31, 2021
Manufacturer:shokz limited corporation
Charging Time:90 minutes
Item Weight:26 Grams
Units:1 Count
Number Of ltems:1
Shokz openrun bone conduction headphone review from users:
Product name: Shokz openrun Price: $128.65
Rating: 4.6 Where to buy: Amazon or official website.
User review 1:
User:Leslie Nation:United States
"Well I bought these running bone conduction headphone in February 2023 and so far they are great no issues. For the 1st time since owning them I had to wear foam ear plugs and I was worried I wouldn't be able to listen to music but I could hear just fine. The music was slightly muffled and the base was easier to hear. But I kinda like it that way. The battery is great I can usually go 2 days before I need to charge it. About 14 play hours on medium volume and about 12 hours on loud. I've dropped these several times no issues. I sweat but not alot and no issues. I do have a large head so they move around and don't stay on my ears that well and I get kinda frustrated when I have to stop and fix them but overall 9 out 10 stars from me. I hope one day they make a large head version. The included head band is great. It don't slip even when sweaty. Fits just fine. I love that it comes with one."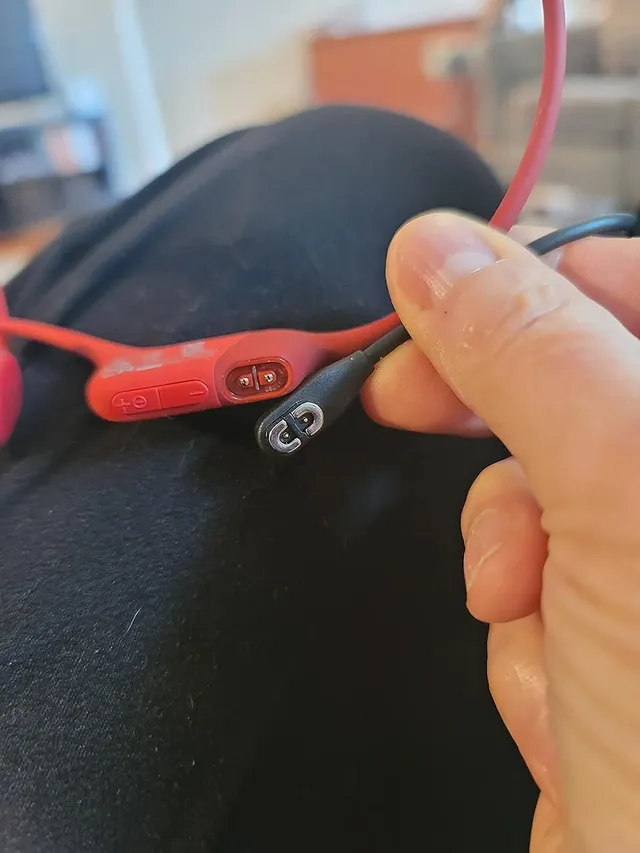 User review 2:
User:M. Mitchell Nation:United States
"It's been years since I wrote a product review, but I'm loving this running bone conduction headphone. Earbuds can be uncomfortable and are hard to fit in your Ears (I think one of my canals is bigger than the other) and I seem to lose one of each pair. Wired head phones are a pain and are not portable.
Most of the time I need to be able to hear what's going on around me, so I looked into these. I bought a really cheap pair and they were terrible. A colleague has a pair of these and I liked the sound. Got these on sale on Prime day and I don't want to take them off. The sound is great and nothing goes in you ears. The are comfortable and Fit instantly. Charging is relatively fast and they last almost 8 hours. I'm loving them."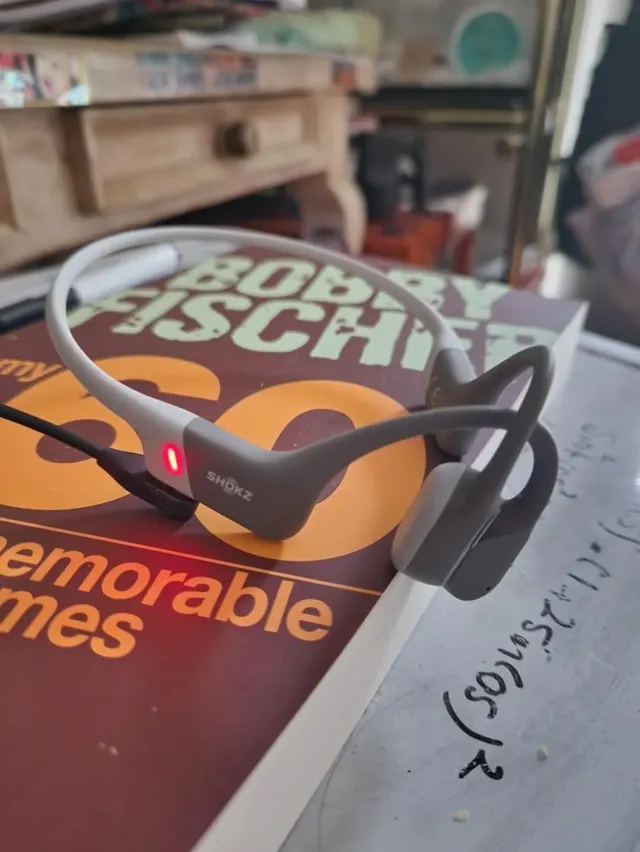 User review 3:
User:James Nation:United States
"I use these running bone conduction headphone for both work and school, I can still communicate in a busy medical environment without them completely blocking my hearing of my environment. The microphone quality according to people I study and game with is far superior to when I'm wearing my AirPods, and the bone conduction is not as uncomfortable as other units that give you that tickle feeling inside your ears. The only thing to be aware of if getting use to the feeling behind your ears-I wear a surgical mask at work as well as glasses, so having multiple things using your ears as an anchor at the same time can get a little uncomfortable, but it is bearble."
User review 4:
User:Jools Nation:United States
"I hate to give two- and three-star reviews on a product I like so much, but the features mentioned (noise cancellation and sound quality) are not what this product is touted for. They are fabulous for people like me who prefer to not use ear buds. (My ears are small and ear buds give me a headache and often fall out.) I love the bone conduction and the fact I can still hear what's going on around me when I walk or drive. And it does work to cancel most noise if you wear ear plugs with it. Sounds odd to wear ear plugs with a headset, but it really works well for me.
The sound quality can be a little tinny, so it may not be the best choice for music buffs, but for podcasts, it's perfect."
User review 5:
User:James Hupp Nation:United States
"I had purchased a cheaper brand of running bone conduction headphones that didn't sit right on my temple so I could barely hear anything unless it was on full volume, so I returned those and was hoping that if I paid more I would get a much better experience. These Shokz Open Runs are okay, but not great. When volume is set higher than mid range they will vibrate, and when there are at mid range, the volume is not loud enough to override the ambient noise of busy street traffic. I only use them for listening to podcasts, so can't really comment on the musical fidelity. Bottom line, they're fine if used in fairly quite environments. I expected better given the price."
User review 6:
User:Jair Nation:United States
"I have been using shokz for about 2 or so years. I use it daily and the first pair has developed a shaking noise when running. Apparently this can happen with some of them. This does not affect their performance but did annoy me while traveling. As I am happy with the headphones otherwise, I went ahead and got a new pair, as I like to use them for running, or simply listen to things whilst allowing me to hear the environment (Very important while running). The volume is appropriate, and you do not run the risk of damaging your eardrums. I would recommend them"
User review 7:
User:Lynn Spencer Nation:United States
"I bought these running bone conduction headphones because my ears were super irritated and itchy from wearing earbuds for so many hours a day. My ears were hurting so much of the time and drove me nuts at night. I wasn't sure how well these would work but I am so pleased with them. I can hear music, podcasts and shows really well and there isn't a lot of sound leakage. I wear them on my walks in the morning and can easily hear approaching cars and bikes which is perfect. Conversation is tough to understand if I don't pause whatever I'm watching or listening to though. Noise cancellation wasn't the goal with these but I suppose it's good enough to hear whatever you're listening to while still being able to hear your surroundings reasonably well. I highly recommend this headset if you want to stop shoving stuff in your ears."
User review 8:
User:Brian Nation:United States
"I bought these to be worn while cycling. They're great, they are a purpose-built pair of running bone conduction headphones. Obviously no noise cancellation cause of the design. I wish when turning them on, that they'd tell you the exact battery percentage versus the "high, medium, low" that it currently states. Physical buttons are great for a quick change of music/volume. The biggest complaint that I have with them is that I wouldn't recommend wearing glasses with them, as then it's too much stuff resting on your ears. These definitely won't replace your other earbuds, or headphones and instead will just add to your number of audio devices. But great purpose-built product"
User review 9:
User:Nikolas Joseph Weiss Nation:United States
"I wanted something low profile and sturdy for when I run/bike/work out in the gym and these were perfect! The running bone conduction headphone saves my eardrums and lets me hear ambient noise (safety when biking in the city) and they are so comfortable I forget I'm wearing them. Great sound, and you'll only feel the buzz from the vibration if you MAX out your volume. I got these instead of the pro version because they are IP67 rated and more durable. I was a little hesitant about the rear strap because it isn't adjustable but it barely sticks out at all and I don't notice it when I turn my head. 10/10 would purchase again."
User review 10:
User:L. K. S. Nation:United States
"The running bone conduction headphones are pretty good for what they do. Bone conduction headphones are odd, in that you often hear too much of the outside world while trying to listen to what's playing. That said, they are comfortable and sound quality is mostly good. Anything with a lot of base can be annoying as it's just vibrating your temples and it's not comfortable. My complaint is their customer service and build quality. I bought two units. I got the normal size for me and the mini for my wife. The mini ones snapped after a month and a half. They no longer press against the temples so are useless. I followed the RMA process, got approved and mailed them in. They use very slow 7 day mail service to return them before review and approval. After you get an email saying they approved the RMA, nothing happens. I emailed for an update, providing my RMA number and they say they'll get right on that and ask for my mailing address. 2 weeks later I get the wrong size. I email asking to send the incorrect set back and ask for the right size... I was told that there was a delay due to a sale but they'd send it. 10 days later, I ask for an update and was asked for info about what my problem was... My recommendation... BUY FROM ANYONE ELSE!"
Judging from the real use review of the above users, shokz openrun is good as a whole, but there are still some areas to be improved, such as the price is too high...There are many powerful and cost-effective products on the market, such as Wissonly Hi Runner, which is a good choice.
The overall performance of Wissonly Hi Runner is roughly the same as that of shokz openrun, but it only costs $99.99.Then let's take a concrete look at its performance in all aspects.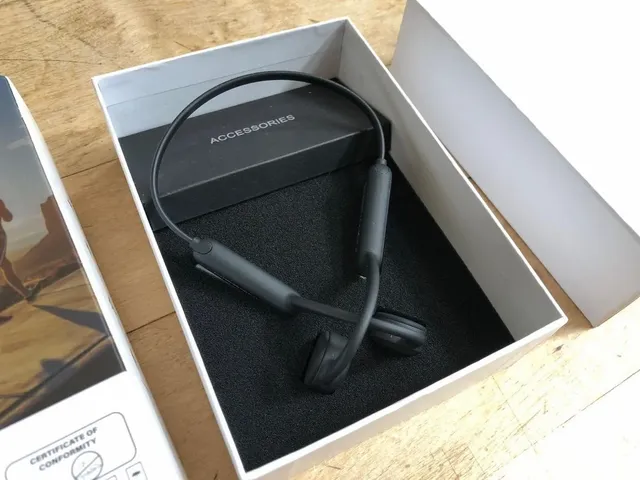 As the flagship model of Wissonly,the waterproof grade of Wissonly Hi Runner Sports Bone Conductivity Headphone reaches IPX8 waterproof grade higher than the industry standard. It allows the wearer to work normally when swimming or diving, not to mention sweat prevention or ordinary waterproof.It is also equipped with 32G body memory, which can store 5,000 songs, and supports Bluetooth and MP3 working modes. You can use it as a Bluetooth MP3 player for underwater sports or scenes without a mobile phone.
It has a long battery life, can last 10 hours, and supports magnetic fast charge, full charge takes only 2 hours.
In terms of fit and comfort,the whole frame of Wissonly Hi Runner is made of adjustable aviation grade titanium steel, which can adapt to different sizes of head circumference and ensure the stability of wearing. Its earphone surface is made of high-tech low-sensitivity silicone material, which contains no chemical components to avoid allergic phenomena. The overall touch of the earphone is as silky as baby's skin, avoiding uncomfortable situations when worn for a long time. Moreover, its weight is very light, less than 30g, and it will not feel heavy when worn. As the flagship model of outdoor sports of Wissonly brand, it is the most comfortable and cost-effective one among all bone conduction at present.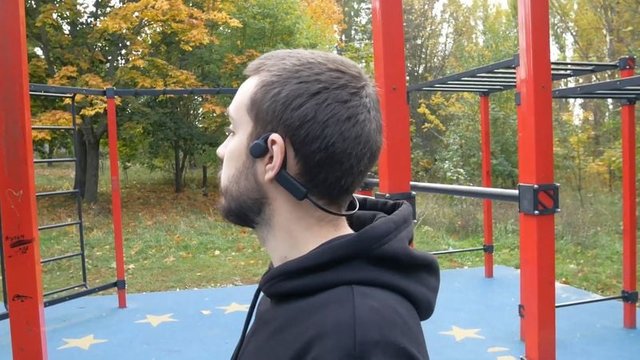 In terms of sound quality, this bone conduction headphone uses the latest research results of wissonly laboratory, which increases the vibration area of the vibrator by 35%. At the same time, it also optimizes the sound transmission direction to make the sound more concentrated and the music more spatial, and it has a good performance in both high and low notes.
Wissonly has made a lot of efforts to reduce its sound leakage. Its all-wrapped design reduces the vibration of the shell, and through structural optimization, the sound waves of the sound leakage are cancelled, thus avoiding 90% of the sound leakage. Wissonly Hi Runner's sound leakage performance is much better than that of the same gear bone conduction headphones on the market.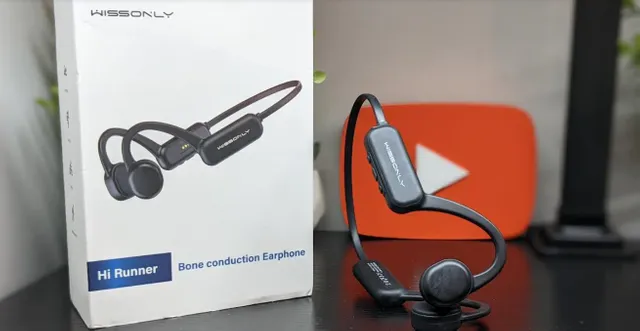 Comment