Best runner headphone:Aftershokz Aeropex Review
Sep 05,2023 | David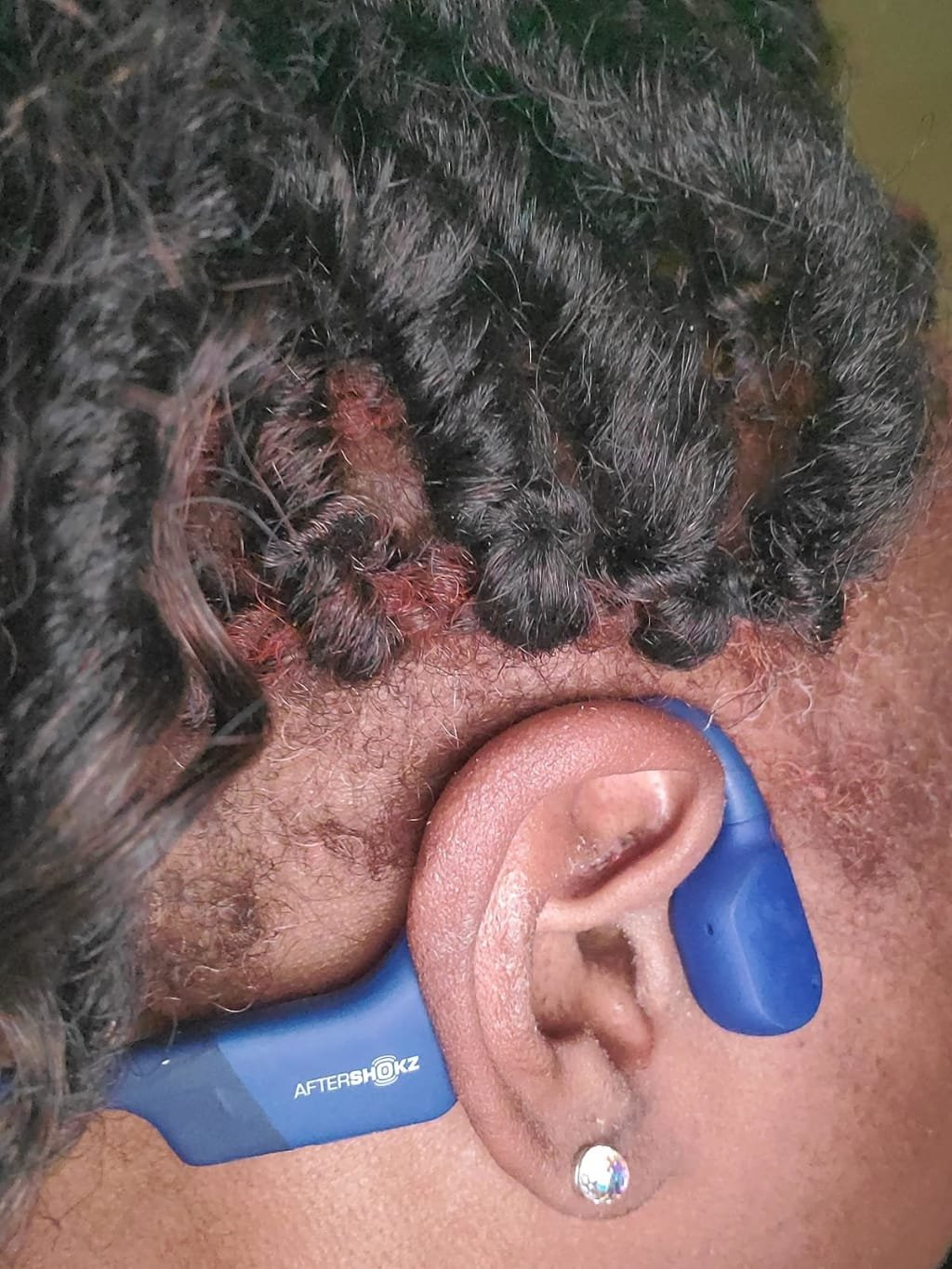 Speaking of bone conduction headphones, one brand that has to be mentioned is AfterShokz. As the most influential and recognized manufacturer of bone conduction headphones, AfterShokz has been constantly innovating in recent years, and has brought several bone conduction headphones that are widely loved by sports enthusiasts. They also released a masterpiece that can be said to be AfterShokz: AEROPEX bone conduction headphones. This article sorts out some real user reviews to help you learn more about Aftershokz Aeropex.
The basic information of aftershokz aeropex: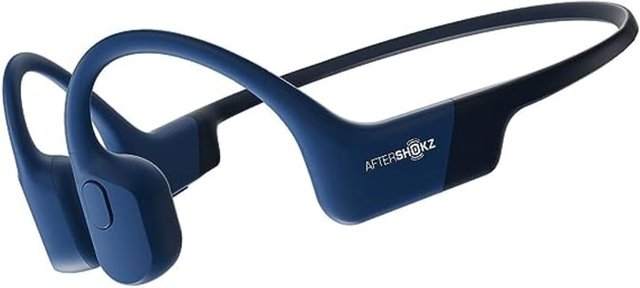 Product Dimensions:6.61 x 5.35 x 3.74 inches
Item Weight:0.917 ounces
ASIN:B07RQLRTR4
Item model number:AS800
Batteries:1 Lithium Polymer batteries required.(included)
Is Discontinued By Manufacturer:No
Date First Available:November 12, 2019
Manufacturer:AfterShokz
Item Weight:26 Grams
Units:1.0 Count
Number Of ltems:1
Aftershokz Aeropex runner headphone review from users:
Product name: aftershokz aeropex Price: $159.95
Rating: 4.6 Where to buy: Amazon or official website.
User review 1:
User:Laura Carrington Nation:United States
"Love these headphones! My daughter bought a pair, I tried them and was hooked. I've bought two pair of these. Hands free, great sound, battery lasts for hours, easy Bluetooth connection to my phone. Because these are bone induction on the outside of the ear, I can still hear what is going on around me, much better safety than earbuds or noise cancelling headphones. When I'm talking on the phone, it does pick up some of the ambient sound around me, I'm fine with that. It's super easy to adjust the volume, pause or move to the next music selection. The design of these buttons makes sense so it's intuitive. And, these don't hurt my ears at all after listening or talking for some time, earbuds hurt my ears."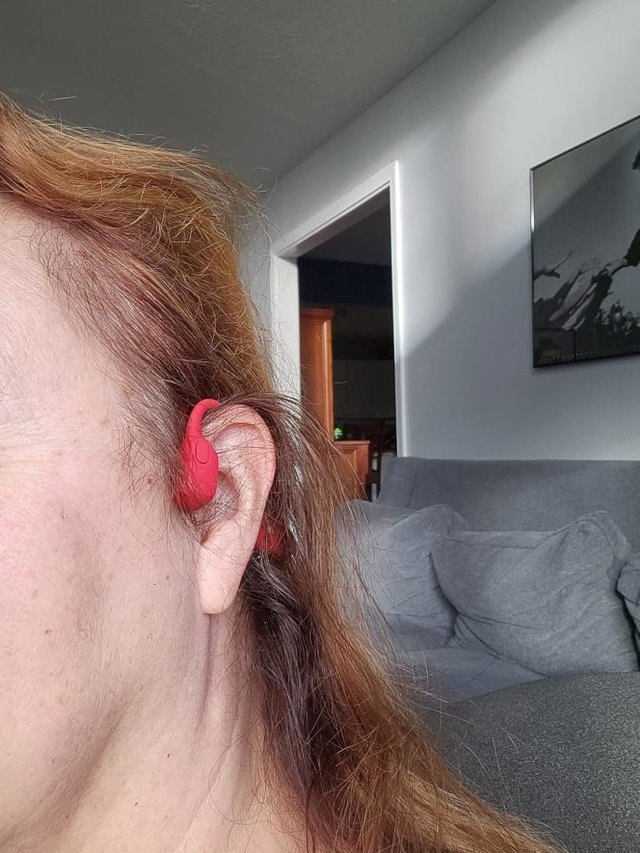 User review 2:
User:J Smith Nation:United States
"I purchased aftershokz aeropex runner headphone for my son because his expensive ear phones were constantly falling out when he turned his head. He tried my set and said he really like these and would use them everyday. He liked them because he could still hear anything else going on and when listening to his audio book, it would automatically mute the audio book and he could answer his phone without fumbling for a switch or button to answer the phone. When he finished his conversation if would automatically go back to his book."
User review 3:
User:Natasha Nation:United States
"I have been in search for the good runner headphones for a while now. I have bought the cheapest and more expensive ones. It is either they give me headaches or ear aches because of the plugs or the close circuit system. Even worse during airplane rides.
I have found the head phones that serve me best. Though the loop behind the head is quite big and I have challenges in adjusting, I just need to learn about it a bit more. I think they are men-sized. Can wear them lying down. But have no regrets."
User review 4:
User:Snowbee355 Nation:United States
"If your head is large then order the normal size. I thought adult should fit and it does but it feels like it hangs extra on my neck. If and when they die (might be awhile since I just got them) I'd like the smaller size. Otherwise I do like them for road runs when I need to hear what's around "
User review 5:
User:Fallon Guyton Nation:United States
"These headphones are great and I bragged about them all the time, but I have gone through 3 pairs of them in 2 years. I use these headphones for running and biking and kind of baby them when traveling but they keep malfunctioning: not turning on, not pairing, not holding a charge. After fully charging them, I used them for 2 hours on a flight and now they will not turn on or charge. Probably going to look for a new brand and stop recommending them to friends."
User review 6:
User:Anitra Nation:United States
"I truly love these headphones. They were recommended by a friend. I have trouble with earbuds staying in my ears. I love the fact that they do not go in my ears. I was very skeptical but my friend has good judgment so I bought them. I wasn't sure if they would truly be noise canceling and have good sound quality. I am so glad I was wrong. They do last along time with out a charge (6 hours - tested) and the sound quality is excellent and it does cancel out other noises. The charger is different. It is magnetic and charges quickly. They also provide a second charging cable and a carrying case. This is worth every penny."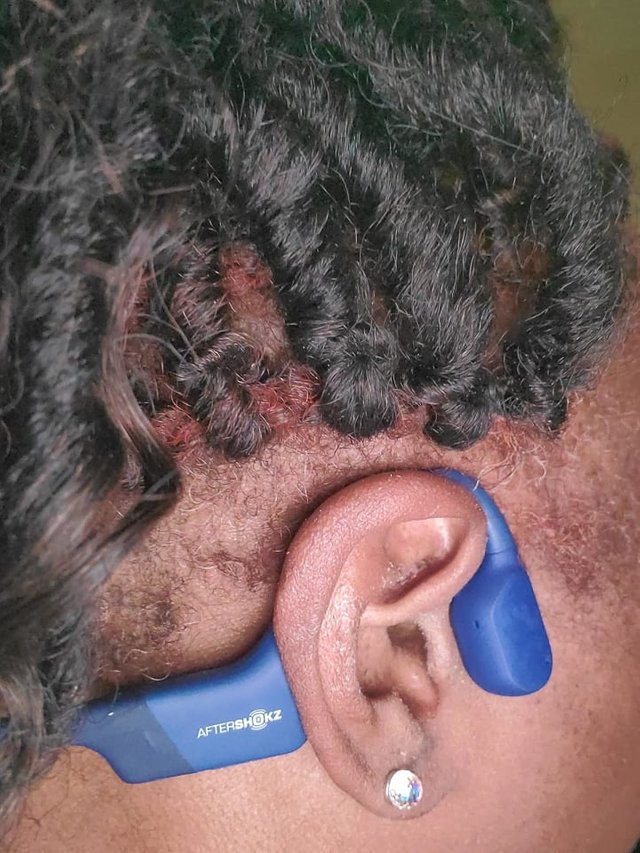 User review 7:
User:Faith Nation:United States
"My husband purchased these for my birthday after seeing someone with them and I absolutely loved them. The biggest feature for me that I loved was that you could hear you music very well, but still could 100% everything around you. I like to walk with my kids so it's a must to be able to hear everything around you. Also, my husband could be sitting beside me and not hear my music at all. Now he takes them all the time for himself, so this will now be the second pair we have ordered so we both have our own. TRUST ME you will love these!"
User review 8:
User:James M. Ruman Nation:United States
"Great for music but talking on the phone is challenged by the ambient noise picked up/transmitted by the headset's microphone. Some people I regularly talk to have reported having difficulty hearing me when I am in a relatively high ambient noise situation, e.g., near a noisy mower or busy road traffic. . "
User review 9:
User:ZombieTrix Nation:United States
"Sound battery and build are 10 out of 10. But for me working in freazing temperatures I wear a beanie/face mask/ and sometimes goggles, which pushes on the back band of the headphones creating pressure on the back of my ears. It is extremely uncomfortable after a couple hours and then it leaves my ears brused for days so I can't wear them again till the brusing goes away. As long as those circumstances don't apply to you. You will love these!"
User review 10:
User:nylyphyl Nation:United States
"I liked this product so much when I bought it I got another pair for my husband and recommended them to anyone I thought would appreciate a set of headphones that didn't block out noise while wearing them (a great safety feature when walking, etc) and wouldn't get sore ears from having earbuds in them.
Yes, the beeping is very loud (volume up/down, etc), if you turn it up max, it will vibrate, and the max volume is not very loud if you want to blast a song. But I was ok with that.
Then this week, they stopped working properly. When I phone someone I can hear them but they can't hear me. I did multiple hard resets but got told I sound like I'm calling from the end of a long tunnel and the sound is tinny.
Not happy that they cost almost $200 and stopped working so easily."
The above is the review of some users of aftershokz aeropex runner headphone, which is still very referential. A comprehensive rating of 4.6 out of 5,which means that aftershokz aeropex runner headphone is a good product.But there are still shortcomings, such as the price is too expensive. Therefore, more cost-effective substitutes can be found in the market, such as Wissonly Hi Runner;.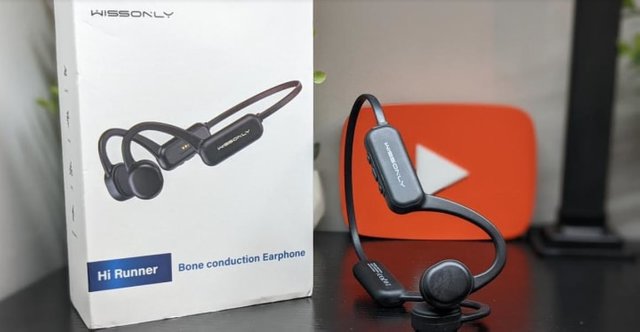 Wissonly's core team is a team engaged in the research and development of bone conduction products earlier. They have accumulated 10 years' technology in this field. They have adopted the best acoustic laboratory in the Eastern Hemisphere for sound adjustment. Wissonly Hi Runner has good technical solutions to the problems of sound leakage, sound quality and waterproof of pseudo-bone conduction headphones.
Wissonly bone conduction vibrator adopts a unique full-wrapped design, which makes the vibrator work in a closed environment, reducing the impact on the shell, thus reducing the vibration of the shell and finally reducing the sound leakage by 90%.
Wissonly uses a large-size bone conduction vibrator, and the effective vibration area of the vibrator is increased by 35% through structural optimization. At the same time, the sound transmission direction is optimized, the sound loss is reduced, and the sound is more concentrated.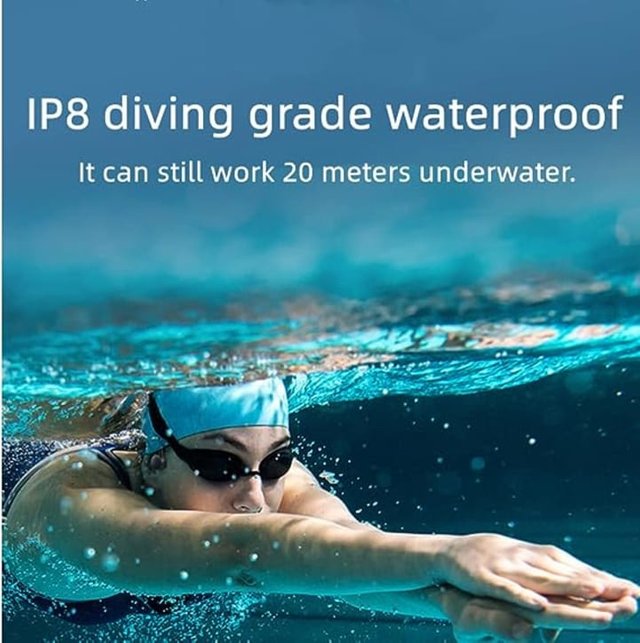 Wissonly Hi Runner; adopts integrated molding technology, with no holes in the headphones' body and it is no splicing, which realizes IPX8 waterproof, and can be used for swimming and bathing. Even in the depth of 20 meters, diving is no problem.
It also has 32G of built-in memory, which can store 5000 songs. You can use it as amp3 player when you don't have a mobile phone.
In a word, Wissonly hi runner is a product with powerful functions, stable technology and high cost performance.It only costs 99.99 dollars.
Comment