Are Bone Conduction Headphones Safer Than Common Headphones?
Feb 15,2023 | David
Did you know that a new type of headphones is popular among young people now? They are bone conduction headphones. They're pretty cool, and a different type of headphone than all the ones that came before it. If you haven't read it, follow my article to find out.
What are bone conduction headphones?
Bone conduction headphones are headphones in which the sound generating unit is attached to temples. Their vocal units convert sound into mechanical vibrations, which cause bone vibrations, and transmit the sound to the auditory nerve.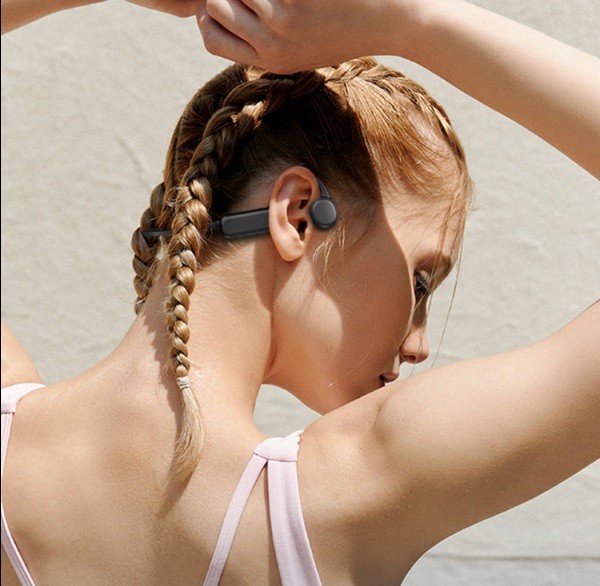 They are vastly different from common headphones. Ordinary headphones are air conduction, while the sound unit of them is a horn. When you play music, their horns convert the sound into sound waves, which travel through the air in your ear to your eardrum, causing the eardrum to vibrate and then send the sound to the auditory nerve, where it is finally heard by your ear. Bone conduction headphones convert sound into mechanical vibration when making sound, and directly transmit the vibration to the auditory nerve of the inner ear through the bone without passing through the air and tympanic membrane.
Because of this difference, the way bone conduction headphones are worn is also different. They don't need to be plugged into the ear, but hang on the pinna so that the sound unit is pressed against the temple. Of course, there is another type of clip-on bone conduction headphones, which are clipped to the ear when worn, and then the sound unit will stick to your auricle. But the vocalization and delivery of the sound is the same for both.
We often hear people worry about the safety of bone conduction headphones,So what is the truth?
Are bone conduction headphones safer than common headphones?
Bone conduction headphones do not harm the human body at all,They are safer than common headphones.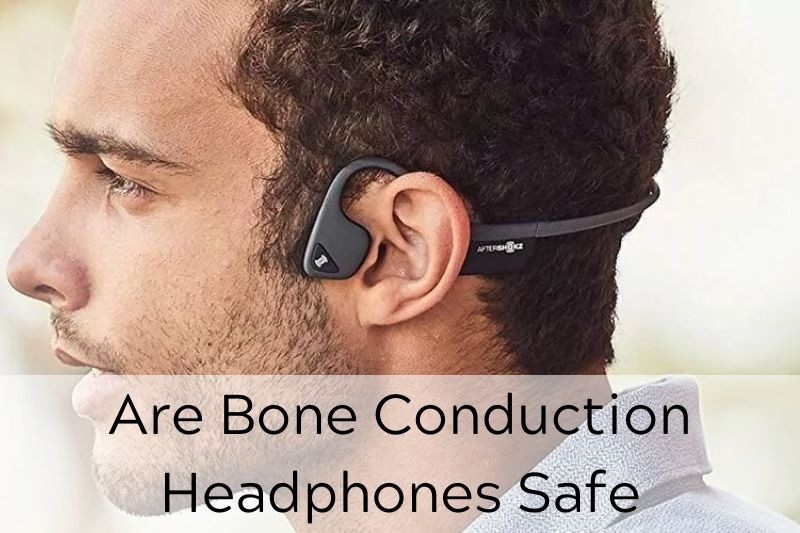 First of all, due to the sound transmission method of bone conduction headphones, they do not need to pass through the ear canal and tympanic membrane, which can avoid damage to the tympanic membrane. Moreover, the vibration waves of them are relatively moderate, and the impact on auditory hair cells will be less, so they are the headphones that cause the least damage to the ears.
Secondly, traditional earphones have problems with electromagnetic waves, which can cause damage to the human brain and hearing nerves. The electromagnetic waves of bone conduction headphones are extremely weak, which is the same intensity as the electromagnetic waves existing in nature. So they will not cause damage to the human brain and hearing nerves.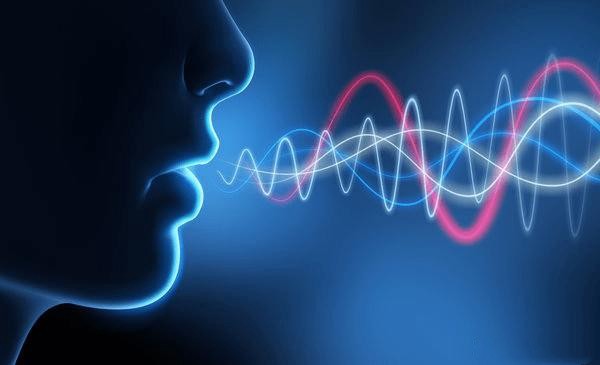 Moreover, bone conduction headphones can help avoid the dangers of wearing them. It does not need to occupy the ear canal when wearing it. In addition to hearing the sound in the headphone, you can also hear the sound of the outside world. Wearing them when crossing the road will not be in danger because you can't hear the sound of the horn; when you are exercising outdoors, you can also avoid some dangerous situations.
It can be seen that bone conduction headphones are relatively safe, but safety is not absolute. If you use them to listen to music at high volume for a long time, it will still cause damage to the cochlea.
Bone conduction headphones are safer than common headphones,and they have a lot of advantages, such as comfortable wearing, cleanliness, high waterproof level, etc.They are your best sports headphones.So how can you find your most suitable one of them? Let me recommend a few headphones.
1 Wissonly Hi Runner bone conduction headphones
Reason for recommendation:
Wissonly is one of the few bone conduction headphone brands that have mastered bone conduction vibrator technology, and one of the few brands in the industry that have sustained experience in using bone conduction technology to protect hearing. Wissonly Hi Runner advocate a healthy way to listen. They perfectly combine the principles of healthy hearing and bone conduction sound transmission, to create a non-in-ear and non-ear-damaging bone conduction headphone which can effectively protect hearing.
Due to the particularity of the technical principle, sound quality of bone conduction headphones is more difficult to be improved . To this end, Wissonly Hi Runner subverts the traditional sound quality scheme, makes a breakthrough to use the large-size bone conduction vibrator. Through structural optimization, the effective vibration area of the vibrator is increased by 35%, thereby improving the vibrator sound efficiency, making the sound more powerful.It also optimizing the direction of sound transmission, reducing sound loss during sound transmission, and making the sound more concentrated.
The skin-friendly silicone material of the Wissonly Hi Runner body is a product that can be in contact with the skin for a long time. It is naturally a better choice and feels good to the touch. Because the entire headphone is made of skin-friendly material, it is very comfortable to wear. Even if you wear glasses, you can still hang it firmly on your ears. The headphone frame uses memory titanium, which has the advantage of being stretchable and lightweight.
2. Philips A6606 bone conduction headphones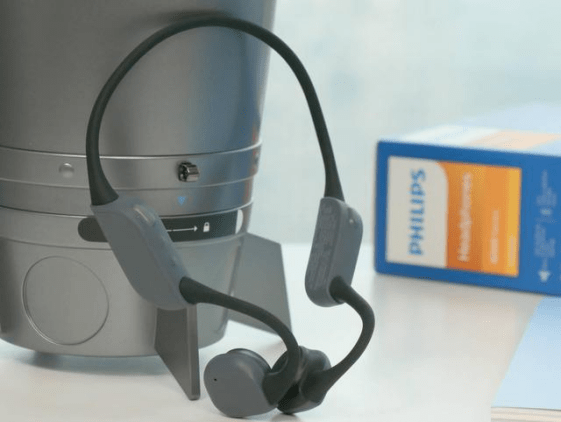 Reason for recommendation:
The headphones have a compact structure that is completely ergonomically designed.
They are stable to wear, and cannot be shaken off in rough sport, which helps you to do movements without restraint during exercise. They are open headphones that do not need to be plugged into the ear. This keeps the ear canal fresh, healthy and comfortable.
They support IP67 waterproof grade, daily sweating is no problem. But after all, they are not professional-grade waterproof, can not be used in swimming.
3.AfterShokz OPENRUN PRO bone conduction headphones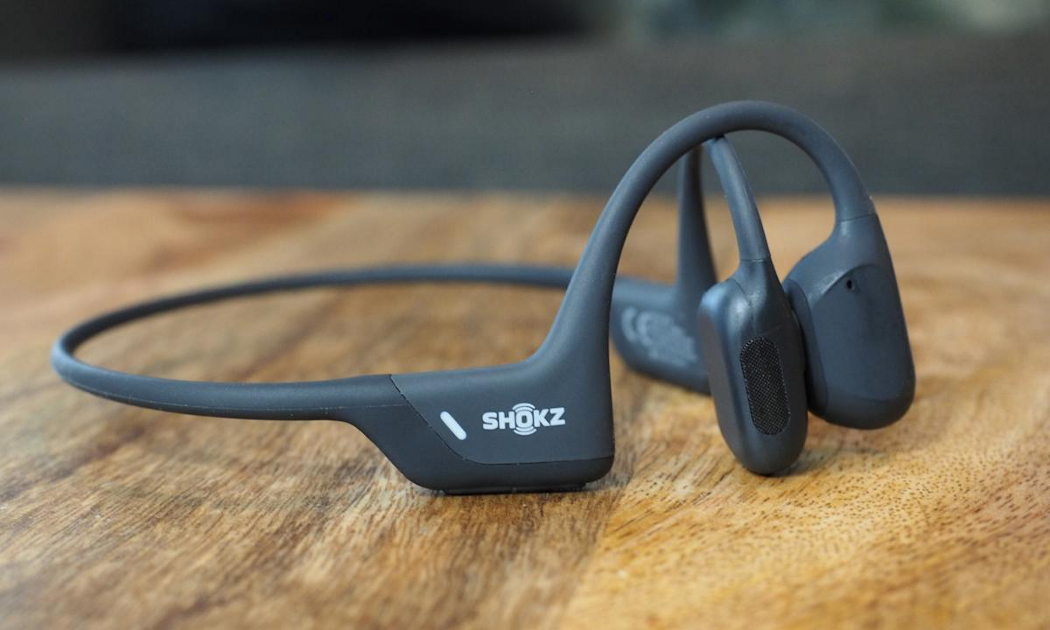 Reason for recommendation:
The body of the Openrun Pro weighs only 26g, and it adopts Qualcomm QCC3024 low-energy chip +PremiumPitch 2.0 improved double suspension vibration transmission system and suspension damping technology, CVC call noise reduction algorithm and double silicon microphone. The battery life lasts for 8 hours, and the charging method is magnetic charging. The charging interface has a liquid residue detection function to ensure that it has a good waterproof performance. Its waterproof grade is IP67, and there is no problem with normal sweat. A short period of rain can be used, but it can't be used for swimming.
4.Earsopen SS900 bone conduction headphones
Reason for recommendation:
The SS900 headphones are equipped with a bone conduction miniature vibration unit inside the body, which reduces the weight of the body and improves the performance of low frequencies, allowing a wide range of sound. With the help of PreciseAir 3.0 integrated technology, the internal parts of the body are simplified and the sound leakage is reduced. It has IPX7 level waterproof,can be use while rainning but cannot be used underwater for long time. Its 5.2 Bluetooth version makes the connection more stable. It also supports Type-C charging mode, there is also a fast charging mode.
The overall performance is good, but there are obvious shortcomings at high frequencies, and there will be harsh sound phenomena.
5.Haylou PurFree bone conduction headphones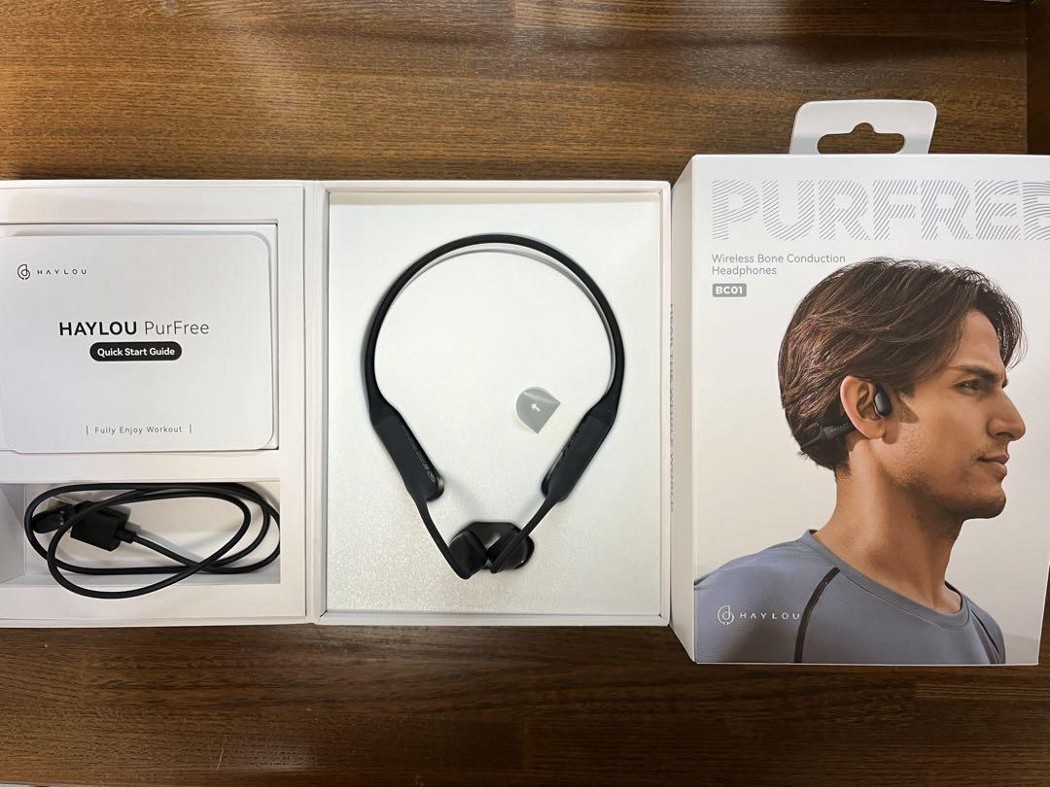 Reason for recommendation:
Haylou PurFree uses Qualcomm QCC3044 chip to make Bluetooth connection more stable, and also supports dual-device connection. And it also has microphone call noise reduction technology to make people's voices clearer. It is very light and is an open headphone, which also makes it have a better wearing experience. It is IP67 waterproof grade, and general sweat does not affect its work. It just cannot be used in swimming. It doesn't have built-in memory and can't be used when there's no cell phone signal, which is perhaps one of its drawbacks.
If you are still confused about how to choose bone conduction headphones, I suggest you choose Wissonly or Aftershokz. Their R&D teams have more than 10 years of technical experience in this field, which makes their products perform well in terms of sound quality and sound leakage reduction. If you consider the cost performance ratio, it is recommended to choose Wissonly.
Comment