Are Bone Conduction Headphones Safe And How Does They work?
Jan 05,2023 | Sylvia
In the past two years, many people may find that there is a kind of non-in-ear headphone, which has become more and more popular among young people. Most of these headphones are bone conduction headphones.
As the name suggests, bone conduction headphones are headphones designed based on bone conduction technology.
Bone conduction is a sound conduction method. The vibration of the sound source drives the bone to vibrate, and then transmits the sound to the inner ear, so that the sound can be heard. It transmits sound without passing through the air and eardrum, which also enables the sound transmission way of bone conduction to clearly restore the sound in a noisy environment, and will not affect others due to the spread of sound waves in the air.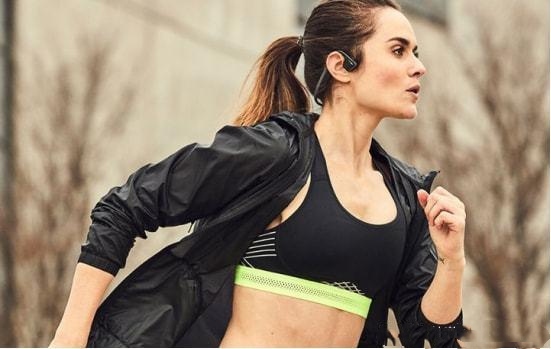 Bone conduction technology has a wide range of applications. It has been used more in the military field and hearing assistance field in the past. But in recent years, this technology has been widely used in bone conduction headphones, making this headphone a fashionable product and becoming popular.
More and more people are interested in such headphones, but they still have doubts, such as whether bone conduction headphones are safe? Next, I will answer this question.
Are bone conduction headphones safe?
We often hear people worry about the safety of bone conduction headphones, but we can promise that they do not harm the human body at all.
First of all, due to the sound transmission method of bone conduction headphones, they do not need to pass through the ear canal and tympanic membrane, which can avoid damage to the tympanic membrane. Moreover, the vibration waves of them are relatively moderate, and the impact on auditory hair cells will be less, so they are the headphones that cause the least damage to the ears.
Secondly, traditional earphones have problems with electromagnetic waves, which can cause damage to the human brain and hearing nerves. The electromagnetic waves of bone conduction headphones are extremely weak, which is the same intensity as the electromagnetic waves existing in nature. So they will not cause damage to the human brain and hearing nerves.
Moreover, bone conduction headphones can help avoid the dangers of wearing them. It does not need to occupy the ear canal when wearing it. In addition to hearing the sound in the headphone, you can also hear the sound of the outside world. Wearing them when crossing the road will not be in danger because you can't hear the sound of the horn; when you are exercising outdoors, you can also avoid some dangerous situations.
It can be seen that bone conduction headphones are relatively safe, but safety is not absolute. If you use them to listen to music at high volume for a long time, it will still cause damage to the cochlea.
In addition to safety, bone conduction headphones have many advantages, such as comfortable wearing, cleanliness, high waterproof level, etc.
Of course, bone conduction headphones have some drawbacks, the two most prominent being sound quality and sound leakage.Compared with traditional earphones that focus on sound quality, their sound quality is weaker, but this does not mean that their sound quality is poor. In fact, some bone conduction headphones with better quality have very good sound quality.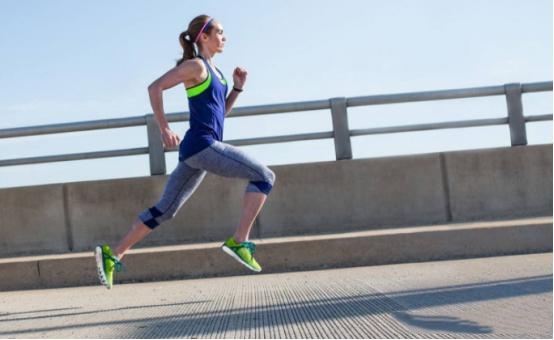 Sound leakage has always been a common problem with bone conduction headphones, mainly because the vibration of the bone conduction vibration unit drives the vibration of the headphone body, resulting in sound leakage. However, with the advancement of technology, better bone conduction headphones do a good job in preventing sound leakage, and the problem of sound leakage has basically been solved.
How does bone conduction headphones work?
First of all, let us understand the work principle of bone conduction technology. Bone conduction is a method of sound conduction, that is, by converting sound into mechanical vibrations of different frequencies. It transmits the sound to the cochlea through the human skull, bony labyrinth, and inner ear lymph fluid. After the auditory signal is sensed by the spiral organ in the cochlea, the auditory signal is converted into a nerve impulse. The auditory nerve continues to transmit the nerve impulse to the auditory center, and finally to the auditory cortex, where sound is perceived.Compared with the classic sound conduction method of generating sound waves through the diaphragm, bone conduction saves many steps of sound wave transmission, and can achieve clear sound reproduction in a noisy environment, and the sound waves will not affect others due to diffusion in the air.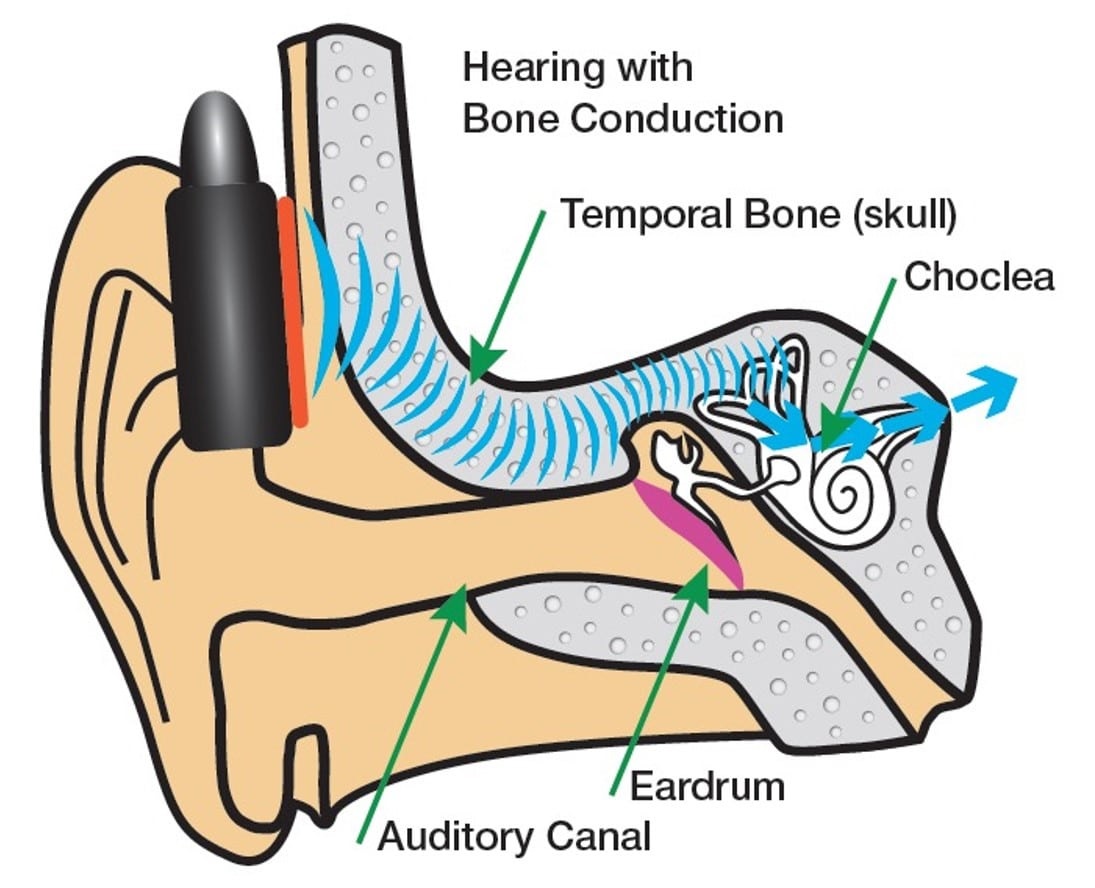 Bone conduction technology is a mature technology, and its practicability and safety have long been verified. As early as the 18th century, Beethoven, who was deaf in both ears, could continue to create music by biting a wooden stick connected to the piano and hearing the sound of the piano. This is probably the earliest example of the application of bone conduction.
Bone conduction headphones are a new type of earphones based on bone conduction technology. You only need to put the sound unit close to your ears to hear music. Because of this, they do not need to be plugged into or wrapped around the ear, so they will not cover the ear canal, making the ear canal more hygienic and the eardrum healthier.
Now that we are sure that bone conduction headphones are safe.So how to choose the most appropriate headphones? My suggestion is to choose brands with accumulated technology in this field. These brands are excellent in terms of sound quality, sound leakage reduction technology, safety, etc. Next, I will recommend some excellent headphones.
1.Wissonly Hi Runner bone conduction headphones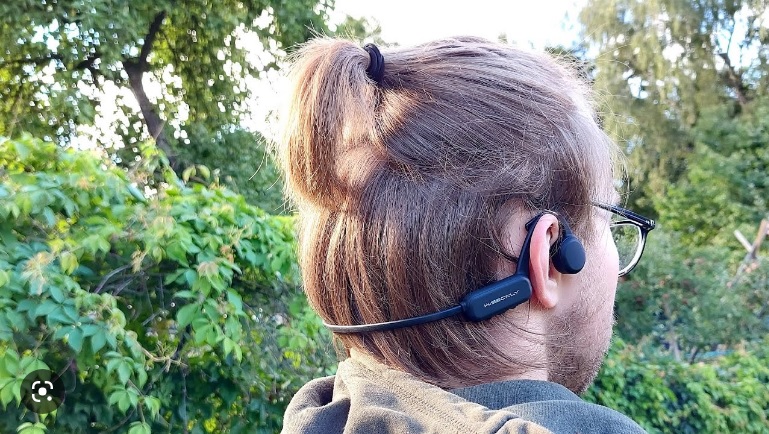 Reason for recommendation:
I noticed Wissonly bone conduction headphones when they were first crowdfunded online. And later, I saw that some otologists were recommending them on online forums, so I bought them. This Hi Runner is their flagship product whose overall functionality is also the most perfect. The headphone use the latest research from the Wissonly lab. It increases the vibrating area of the vibrator by 35% and optimizes the direction of sound transmission to make the sound more concentrated, resulting in a wider range and more spatial of the music. The brand claims that its sound quality is HI-FI level, and I actually tested it myself. I thought that the sound quality was very close to HI-FI level, but it did not reach this level. Of course, the current sound quality is satisfactory enough.
Wissonly Hi Runner bone conduction headphones are also equipped with a new Bluetooth 5.0 chip that has stronger anti-interference ability, that can easily cope with various complex outdoor scenes, and ensures the good mood during exercise is not disturbed by disconnection. At the same time, the stable connection also brings low latency performance, and there is no problem in listening to songs, following dramas, and playing games. What's more, they have 32G of built-in memory that can store 5,000 songs. This helps you to enjoy music when you are exercising outdoors without your phone.
In terms of comfort, the Wissonly Hi Runner performs well, it is very light, only less than 30g, and it does not feel any weight to wear. The body is made of titanium alloy which makes it have a good fit, and you don't need to worry about their falling off during sports.
The waterproof of the Wissonly Hi Runner deserves special mention, and it is IPX8 grade. It means that you can carry it underwater for up to 20 meters and still use it normally, which is crazy!
2. Philips A8606 bone conduction headphones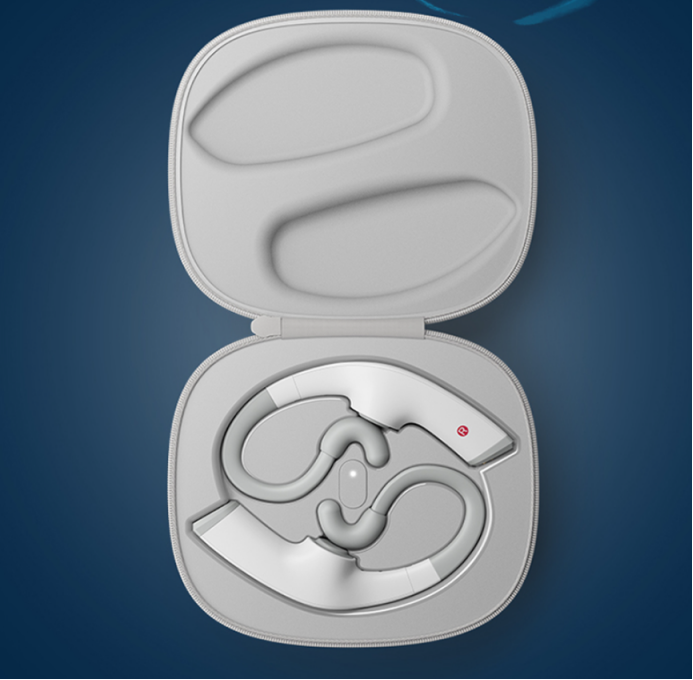 Reason for recommendation:
A8606 are ear-clip-on headphones, so that they fit closely with the auricle during wearing. Because it is made of titanium alloy skeleton and wrapped with skin-friendly silica gel, it can not only keep the shape stable, but also cause no pressure on ears. It is easy to wear and can be used for a long time. This earphone adopts IPX5 waterproof design, so ordinary splashing water is not afraid, and sweat is a cinch. The disadvantage is that the sound quality needs to be improved, and there is a little missing sound.
3.AfterShokz OpenSwim bone conduction headphones
Recommended reason:
This OpenSwim bone conduction headphones, the whole body is made of titanium alloy, which is tough, durable, and can be firmly worn to fit the ears. The whole body has an integrated design, no opening design, and the waterproof performance of the body reaches IP68 grade, so it is suitable for swimming. Its sound source part adopts a long strip structure design, so that the loudspeaker has a larger surface area and higher sound transmission efficiency. With its own 4G memory, it can store thousands of songs, and its battery life can last up to 8 hours, which can meet the daily exercise demand. However, this headphone does not support Bluetooth and calling functions.
4.earsopen SS900 bone conduction headphones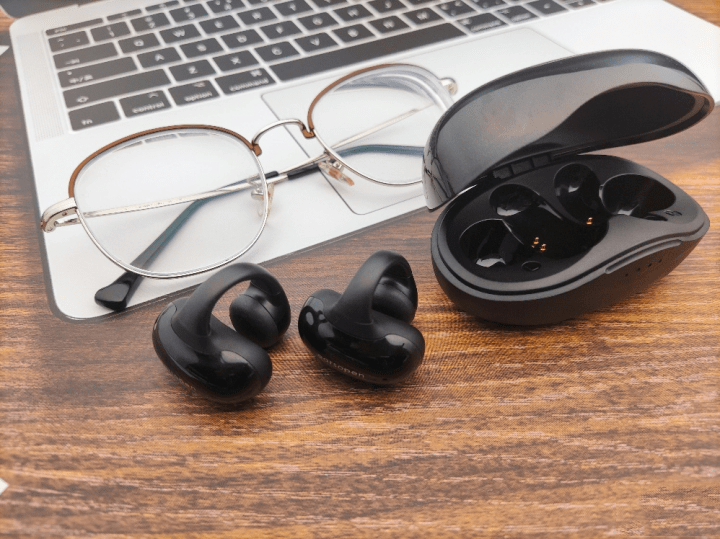 Reason for recommendation:
This bone conduction headphone adopts the ear-clipping mode, and the novel wearing mode also makes it need to be worn with both hands. Moreover, there will be obvious discomfort of ear-clipping when worn for a long time. In the headphones' body, the pressure control area is adopted, and the headphones can be controlled by clicking and double-clicking, etc. The single ear part weight of 8g basically has no weight sense during wearing. With the bone conduction vibrator technology newly developed by BoCo Company, it has a good performance in the low frequency range, but it has obvious sound leakage in the middle and high frequencies.
5.Nank Runner CC3 bone conduction headphones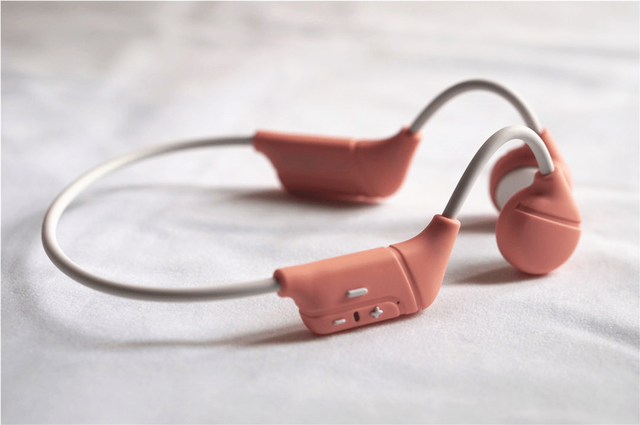 Reason for recommendation:
Runner CC2 bone conduction headphones have a certain improvement compared with the previous products in terms of leakage prevention and sound quality. Waterproof feature has also been improved, and IPX6 waterproof is supported. Generally, there is no problem with rain and sweat, but it can't be used in swimming. The battery life is 6 hours, which is basically enough.
Among the several bone conduction headphones recommended above, Wissonly and Aftershokz are the two products with the best overall performance, both in terms of sound quality, safety, comfort and sound leakage reduction.Considering the cost performance ratio, Wissonly will be better and worth recommending.
Comment