Are Bone Conduction Headphones Safe and Best Bluetooth Bone Conduction Headphones in 2023?
Feb 15,2023 | David
Did you know that a new type of headphones is popular among young people now? They are bone conduction headphones. They're pretty cool, and a different type of headphone than all the ones that came before it. People are interested in their unique appearance and wearing methods, but some people are worried about whether they are safe
Are bone conduction headphones safe?
Bone conduction headphones are a new application of mature technology, and Their safety has been proved.
First of all, bone conduction headphones have very little damage to hearing. We all know that hearing damage generally occurs in the eardrum and inner ear. When we wearing them,sound do not need to pass through the eardrum, so they do not damage the eardrum. Because the oscillation of them is relatively moderate, the headphones also have less effect on auditory hair cells in the inner ear. Moreover, the electromagnetic waves of them are extremely weak that they will not cause harm to human brain nerves and hearing nerves.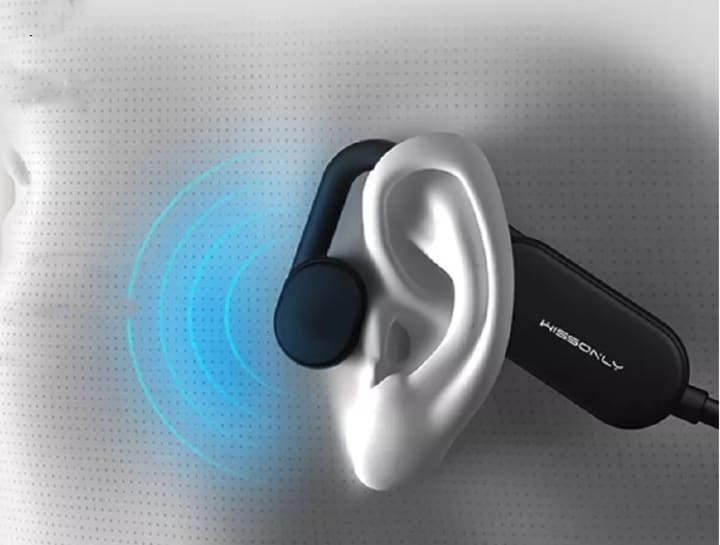 Secondly, bone conduction headphones can still keep you paying attention to ambient sounds when worn, which can help you to avoid many accidents. They are not worn into the ear, Whether in running, cycling, walking or commuting, etc., wearing the headphones to listen to songs, you can still hear the surrounding sounds, and can communicate with others normally, so as to avoid the danger caused by not hearing external sounds.
In addition, bone conduction headphones that do not need to be plugged in the ear canal when worn, are very helpful for maintaining ear hygiene. They do not block the ear canal due to sweating for a long time to deposit a large number of bacteria, and so also reduce ear inflammation and other conditions.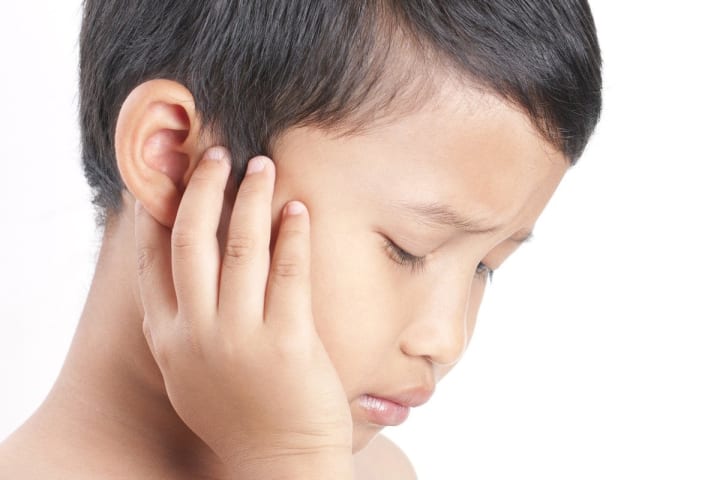 So we can know that bone conduction headphones are safe and healthy.Of course, The safety of any product is relative, and 100% safe products do not exist, and so are bone conduction headphones. Under the premise of long-term continuous use at high volume, they still have the risk of hearing damage. This point also needs to be paid attention to when they are used. It should be noted that any headphones will have hearing damage problems when used at high volume for a long time.
In addition to safety, bone conduction headphones have many advantages, such as comfortable wearing, cleanliness, high waterproof level, etc.These advantages are determined by their working principles
How do bone conduction headphones work
If you want to understand how do bone conduction headphones work, you must first know what "bone conduction" is. "Bone conduction" is one of the two main ways of sound transmission (the other is air conduction). It transmits sound through the mandibular bone of the human body to the cochlea. And then sound stimulates the auditory hair cells in the cochlea, thereby generating electrical signals that allow us to hear sound. These technical principles may sound obscure, but there are also cases of "bone conduction" sound transmission in life. For example, when eating, we can clearly hear the chewing sound; we still can clearly hear our own voice when covering our ears and speaking. These are "bone conduction" that helps us to hear sound. Take hearing the sound of chewing when eating as an example, during the eating and chewing process, the vibrations caused are transmitted through the bones to the inner ear to get us to hear sound.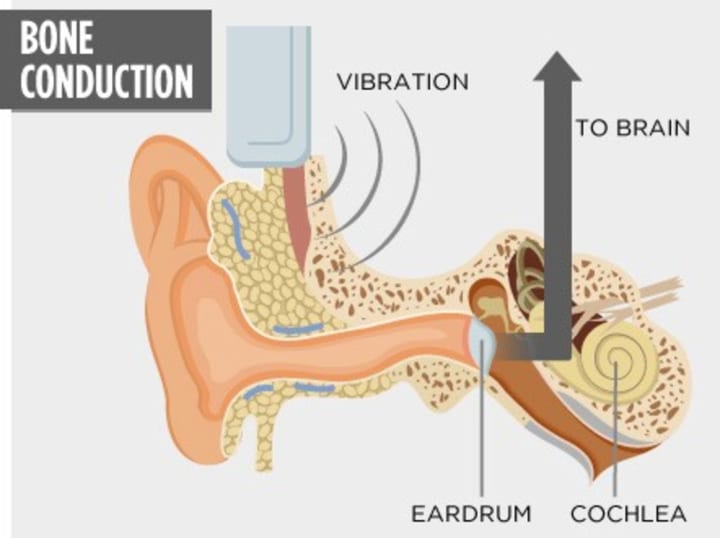 Bone conduction headphones are headphones based on bone conduction technology. The working principle is to use the vibrator on the sound unit to turn the sound signal into mechanical vibration, which causes bone resonance and conducts sound to the inner ear, so as to achieve the result of listening by"bone conduction".
Now we are sure that bone conduction headphones are safe.So how to choose the most appropriate headphones? My suggestion is to choose brands with accumulated technology in this field. These brands are excellent in terms of sound quality, sound leakage reduction technology, safety, etc. Next, I will recommend some excellent headphones.
1 Wissonly Hi Runner bone conduction headphones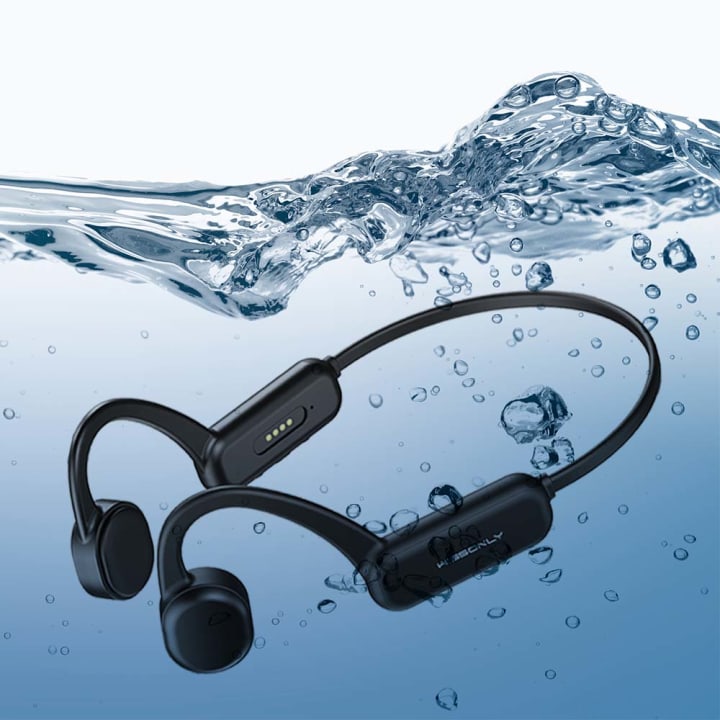 Recommended reason:
Wissonly is one of the few bone conduction headphone brands that have mastered bone conduction vibrator technology, and one of the few brands in the industry that have sustained experience in using bone conduction technology to protect hearing. Wissonly Hi Runner advocate a healthy way to listen. They perfectly combine the principles of healthy hearing and bone conduction sound transmission, to create a non-in-ear and non-ear-damaging bone conduction headphone which can effectively protect hearing.
Due to the particularity of the technical principle, sound quality of bone conduction headphones is more difficult to be improved . To this end, Wissonly Hi Runner subverts the traditional sound quality scheme, makes a breakthrough to use the large-size bone conduction vibrator. Through structural optimization, the effective vibration area of the vibrator is increased by 35%, thereby improving the vibrator sound efficiency, making the sound more powerful.It also optimizing the direction of sound transmission, reducing sound loss during sound transmission, and making the sound more concentrated.
The skin-friendly silicone material of the Wissonly Hi Runner body is a product that can be in contact with the skin for a long time. It is naturally a better choice and feels good to the touch. Because the entire headphone is made of skin-friendly material, it is very comfortable to wear. Even if you wear glasses, you can still hang it firmly on your ears. The headphone frame uses memory titanium, which has the advantage of being stretchable and lightweight.
2. Philips A8606 bone conduction headphones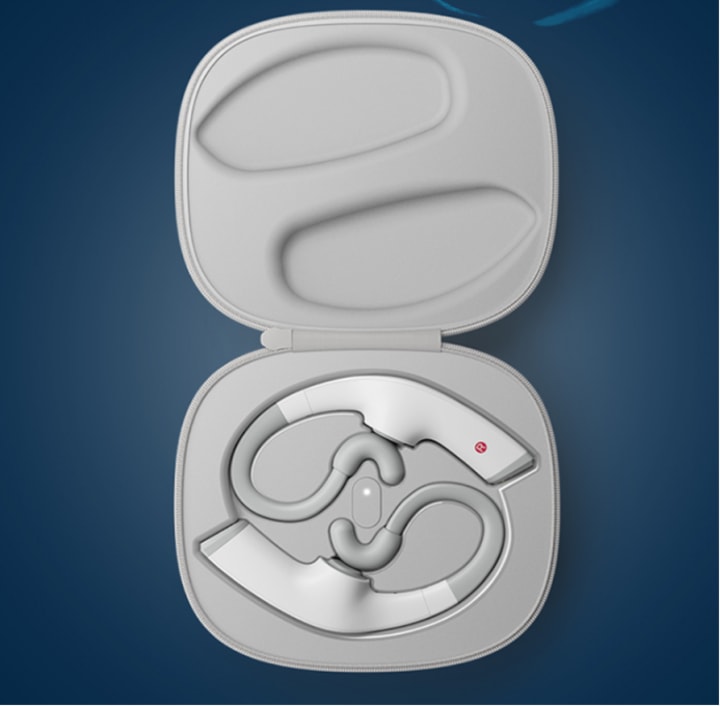 Recommended reason:
A8606 are ear-clip-on headphones, so that they fit closely with the auricle during wearing. Because it is made of titanium alloy skeleton and wrapped with skin-friendly silica gel, it can not only keep the shape stable, but also cause no pressure on ears. It is easy to wear and can be used for a long time. This earphone adopts IPX5 waterproof design, so ordinary splashing water is not afraid, and sweat is a cinch. The disadvantage is that the sound quality needs to be improved, and there is a little missing sound.
3.AfterShokz OPENRUN PRO bone conduction headphones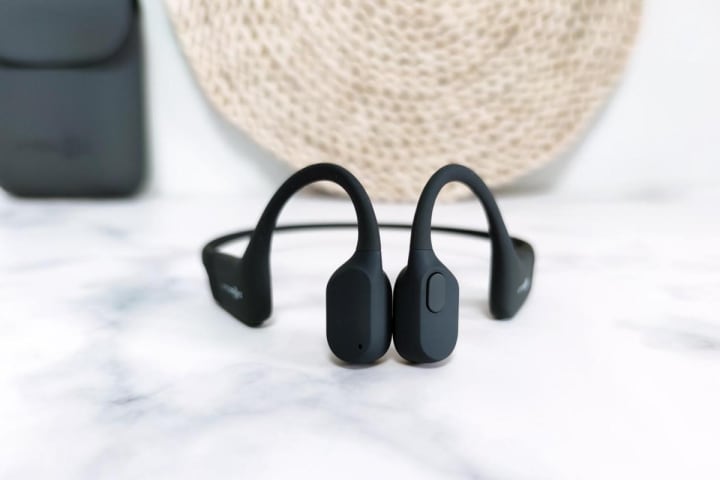 Recommended reason:
Openrun Pro bone conduction headphones have IP67 waterproof rating, they are waterproof, sweatproof, and dustproof. They are no problem to get caught in the rain or splashed with water. Even in outdoor sports, when encounter bad weather, you will be not afraid at all, they let you enjoy the fun of sports all the time.
In addition, the headphones do not need to be plugged into the ears. Their comfort is just amazing. Their is no need to poke the ear like a drill any more. And you do not have to worry about that after you wear them for a long time, your ear canal will itch and be uncomfortable, and as well as breed bacteria. The whole body surface is silicone material, their net weight is 28g, and they are comfortable and lightweight.
4.Earsopen SS900 bone conduction headphones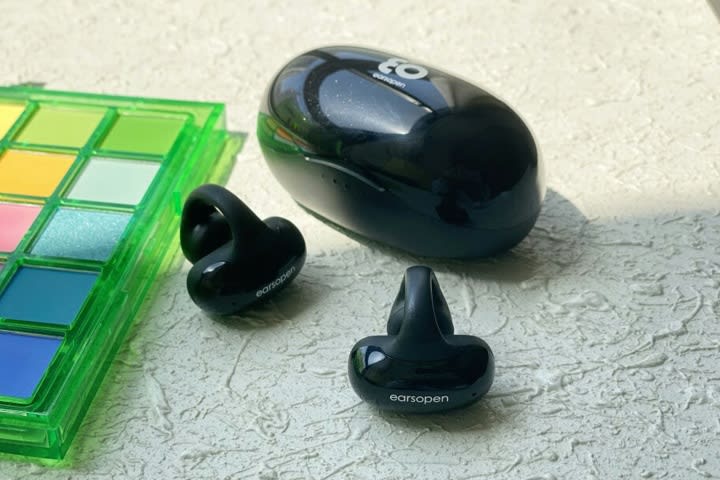 Recommended reason:
With the support of AVV's precise vertical vibration technology, the vibration intensity and frequency of SS900 is improved, which makes up for shortage of sound quality caused by small sound producing area of 10mm small size vibration unit, and makes the low frequency sound more full. The 7.5g body weight is better with the clip-on ear type, which makes it more portable. However, the clip-on ear type makes the ears uncomfortable after wearing for a long time, which is its disadvantage.
5.Haylou PurFree bone conduction headphones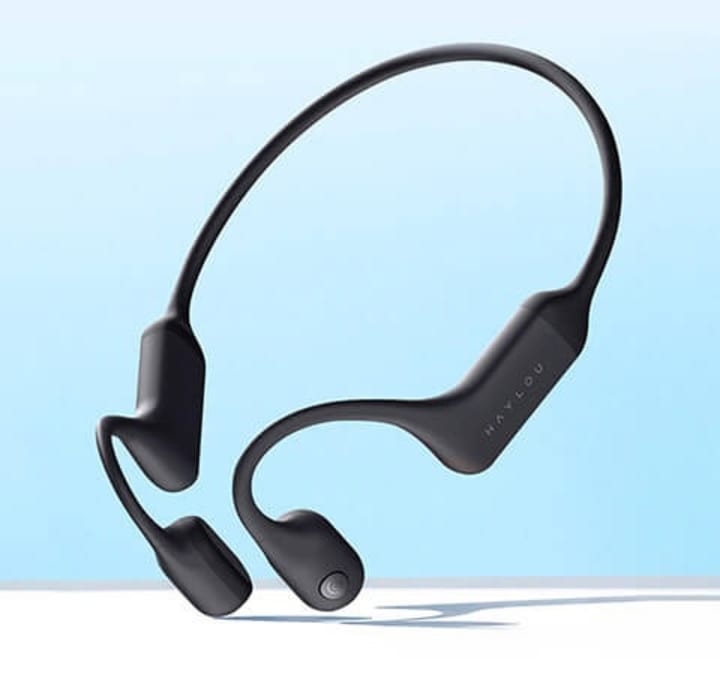 Recommended reason:
Good experience, its weight is very light, weighing only 28g, and its open ear design is very safe and hygienic, which can protect the health of the ear canal . The silica gel material of its body is very comfortable, and it can be bent at will. The frame of aviation grade memory titanium wire will not be deformed, and make its service life very long.
Its IP67 waterproof grade, except when you sweat during exercise, you are not afraid of damage when you rush with water. And the charging interface adopts water-proof magnetic charging, so there's no need to worry about water coming into the charging interface. It should be noted that it can't be used in swimming.
There will be a little sound leakage, which may be one of its shortcomings.
If you are still confused about how to choose bone conduction headphones, I suggest you choose Wissonly or Aftershokz. Their R&D teams have more than 10 years of technical experience in this field, which makes their products perform well in terms of sound quality and sound leakage reduction. If you consider the cost performance ratio, it is recommended to choose Wissonly.
Comment