Are Bone Conduction Headphones Good for Your Ears and How About Their Safety?
Jan 11,2023 | Sylvia
In recent years, you may find that more and more people around you are wearing a kind of earphone clipped to the edge of the temple. Most of these headphones are bone conduction headphones.
Bone conduction headphones are sound transmission devices that transmits sound through the vibration of the skull so that people can perceive speech.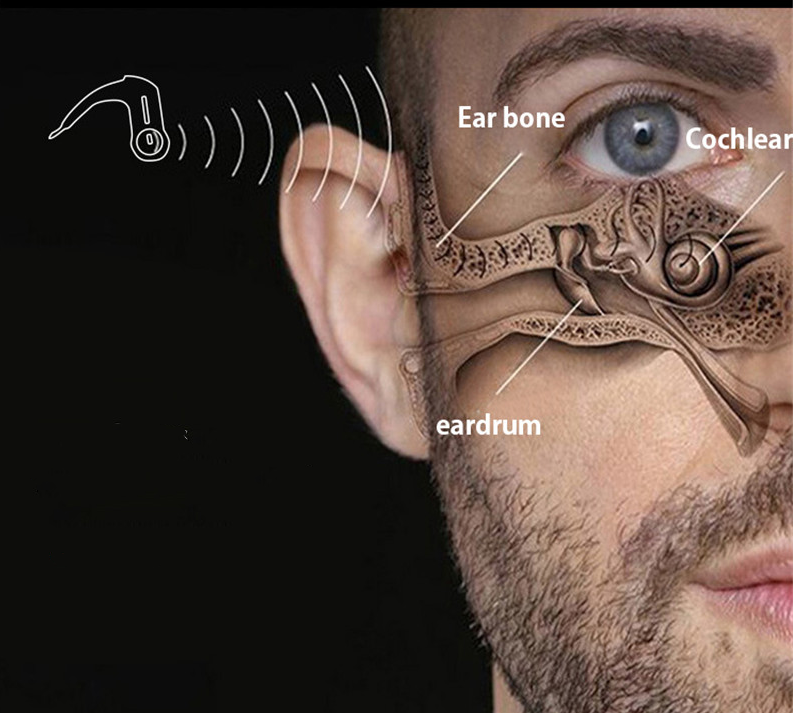 In physics, sound can be transmitted through solids, air, and liquids as media. Traditional earphones transmit sound through the air, while bone conduction headphones transmit sound through the solid of the skull.
Bone conduction device include conduction speaker and bone conduction microphone:
(1) Bone conduction speakers are used to listen to the sound.
(2) The bone conduction microphone is used to collect sound.
Bone conduction technology is very mature and widely used. In the early days, it was mainly used in hearing aids, emergency rescue, military, and other professional fields. In recent years, it has gradually been applied in the field of consumer electronics .
Are bone conduction headphones good for your ears?
Bone conduction headphones are good for the ears, they cause less damage to the ears and are the healthiest and safest kind of headphones.
1. Does not harm the ear canal
Bone conduction headphones do not need to be plugged into the ear canal when wearing them, so the damage to the ears caused by wearing headphones will not happen.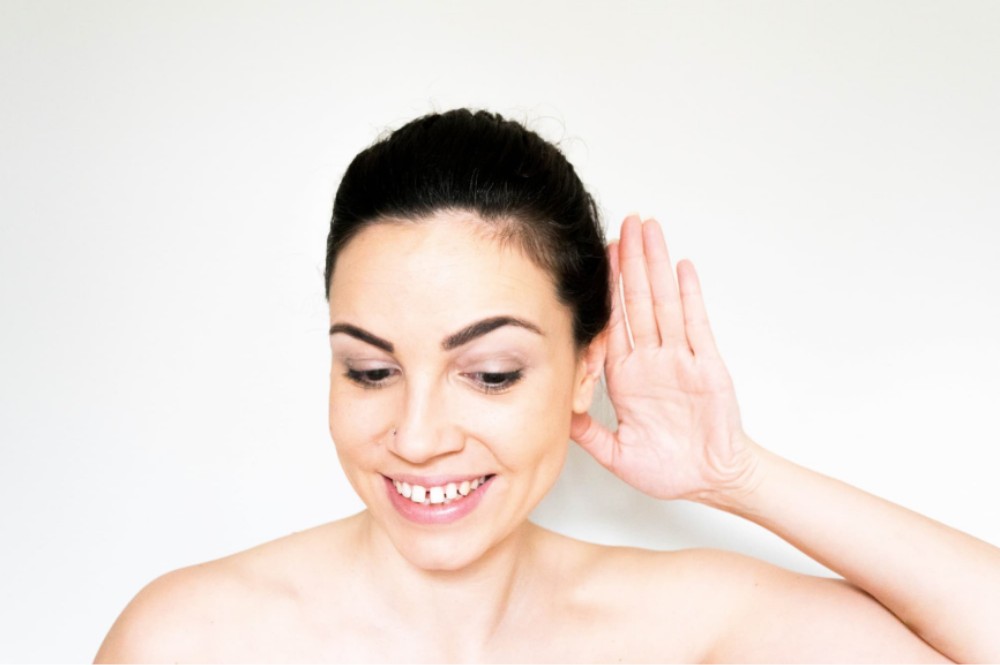 2. No damage to the eardrum
Bone conduction headphones do not need to use the ear canal and eardrum to transmit sound, so the eardrum will not be damaged.
3. Does not harm the cochlea
The vibration waves of bone conduction headphones are relatively gentle and stable, and will not damage the cochlea.
4. Does not harm the auditory nerve
The electromagnetic waves of bone conduction headphones are weak, which is close to the intensity of electromagnetic waves in nature, so they will not damage the auditory nerve.
Special attention should be paid to the fact that if any headphone is used at high volume for a long time, it will cause damage to the ears, and the same goes for bone conduction headphones. Therefore, pay attention to volume control when using bone conduction headphones, and it is recommended that the volume not exceed 60%. At the same time, every 2–3 hours of use, you should rest for 10–15 minutes.
In addition to the advantage of being good for the ears, bone conduction headphones have many advantages, such as
1. They are safer
They do not need to be inserted into the ear canal when worn. While listening to music, you can still pay attention to the surrounding sound. When exercising outdoors, wearing with bone conduction headphones, you can also hear the sound behind you, so as to avoid some dangerous situations.
2. They are more hygienic:
Bone conduction headphones do not need to be worn in the ear, even if they are worn for a long time, they can keep the ear canal clean and hygienic, avoiding the growth of bacteria caused by blocking the ear canal, which can cause otitis media, otitis media and other diseases;
3. They are more comfortable:
Bone conduction headphones are very light, and there is no sense of weight when worn, and the surface of many bone conduction headphones is made of skin-friendly soft materials, which is very comfortable to wear.
Bone conduction headphones that are good for the ears are also safer, more hygienic, and more comfortable headphones. These advantages is determined by their working principle.
How do bone conduction headphones work
To understand how bone conduction headphones work, we must first understand how we hear sound.
Simply put, sound is a vibration, and the source of sound can cause air, liquid, and solid to vibrate. The sound we hear everyday is this vibration into the ear, so the eardrum vibrates. The vibration of the eardrum passes through the ear ossicles to the part behind the ear called "cochlea". The cochlea then transmits sound information from the cochlea to the brain center, and finally we hear it. The process by which we hear sound includes both air vibration and solid (bone) vibration.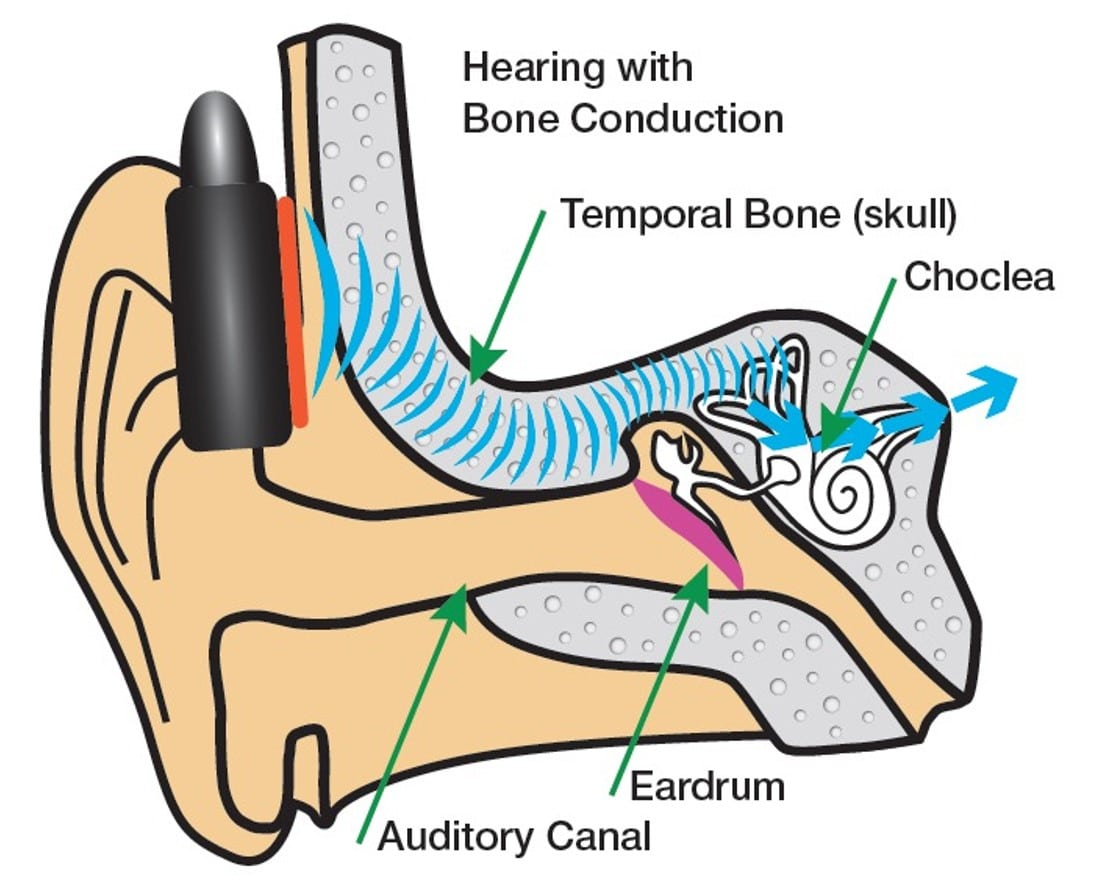 The working principle of bone conduction headphones is that they transmit sound not through air vibrations, but all through solid (bone) vibrations. The sound unit is usually attached to the temple, and emits mechanical vibrations. The skull transmits the vibrations to the cochlea that in turn transmits the sound information to the brain center, so the sound is heard.
The sound transmission path of bone conduction headphones is that: sound waves, skull, bone labyrinth, inner ear lymph, spiral organ, auditory nerve, cerebral cortex auditory center. Compared with our traditional way of hearing sound (that is air conduction method), their transmission path is shorter, where air and the eardrum are no longer needed. So they can play a significant protective role to the eardrum, and are a very healthy and safety kind of headphones.
If you are already interested in bone conduction headphones, I will recommend some excellent products to you.
1. Wissonly Hi Runner bone conduction headphones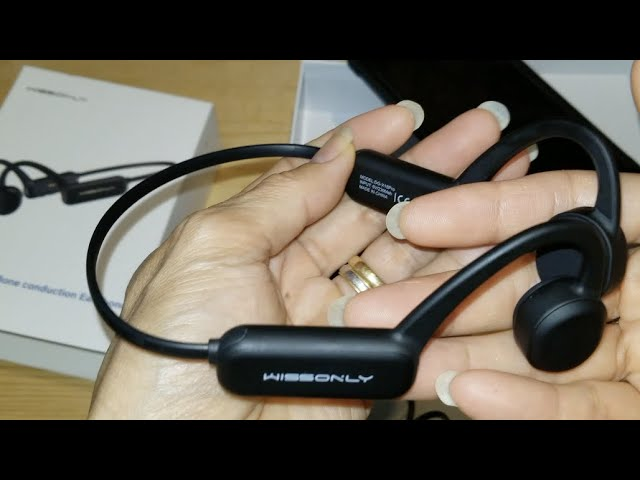 Reason for recommendation
Wissonly bone conduction headphones is the first brand I came into contact with. I first found it on the crowdfunding website. Later, I bought it after seeing many people's recommendations in some online running forums. After my long-term comparative test, the overall function of this Hi Runner model product is very powerful, which greatly exceeds my expectations.
Their team is one of the best talents in the field of bone conduction. The product director was once the core engineer of a first-line brand, and has accumulated 10 years' experience in the field of bone conduction technology. Wissonly Hi Runner increases the vibration area of the sound source vibrator by 35% through excellent structural design, which makes the music feel more spatial and immersive. It is also excellent in sound leakage reduction. The fully wrapped design reduces the vibration of the shell, and the structural optimization makes the sound leakage wave be offset, thus avoiding 90% sound leakage, which is much better than the bone conduction headphones of the same price on the market.
The fully-enclosed design of Wissonly Hi Runner bone conduction headphones makes its waterproof grade to IPX8, which means that you can wear it for bathing, swimming and even diving within 20 meters. Even better, the Hi Runner headphones has a built-in storage of 32GB, which can store 5,000 songs. It can still be used without the mobile phone. It supports both MP3 mode and Bluetooth mode. It is equipped with Bluetooth 5.0 chip, which makes it superior to most bone conduction headphones in transmission distance, connection stability and power consumption.
2. Philips 7607 bone conduction headphones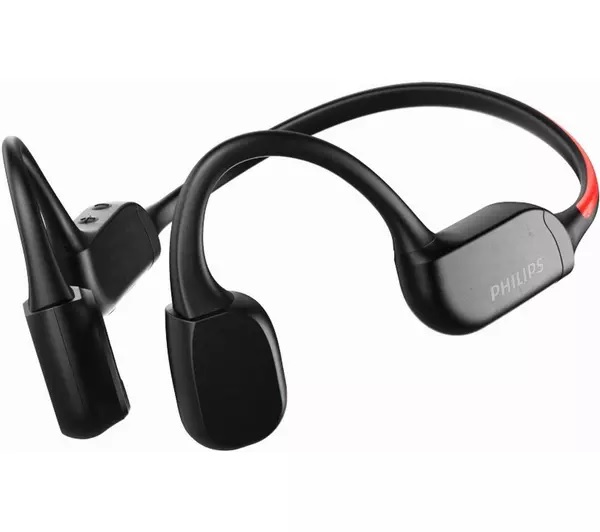 Reason for recommendation
They use a 17mm large-scale sound unit that makes their low-frequency sound more delicate, and that makes middle and high frequency sound clearer and not harsh. IP67 waterproof performance allows them to have a waterproof and sweatproof function in daily wear, and to be no problem in the face of sudden rain in a short time. When you wear them at night, LED night running lights make passing vehicles perceive your own location, so the safety factor is higher.
3.AfterShokz OPENmove bone conduction headphones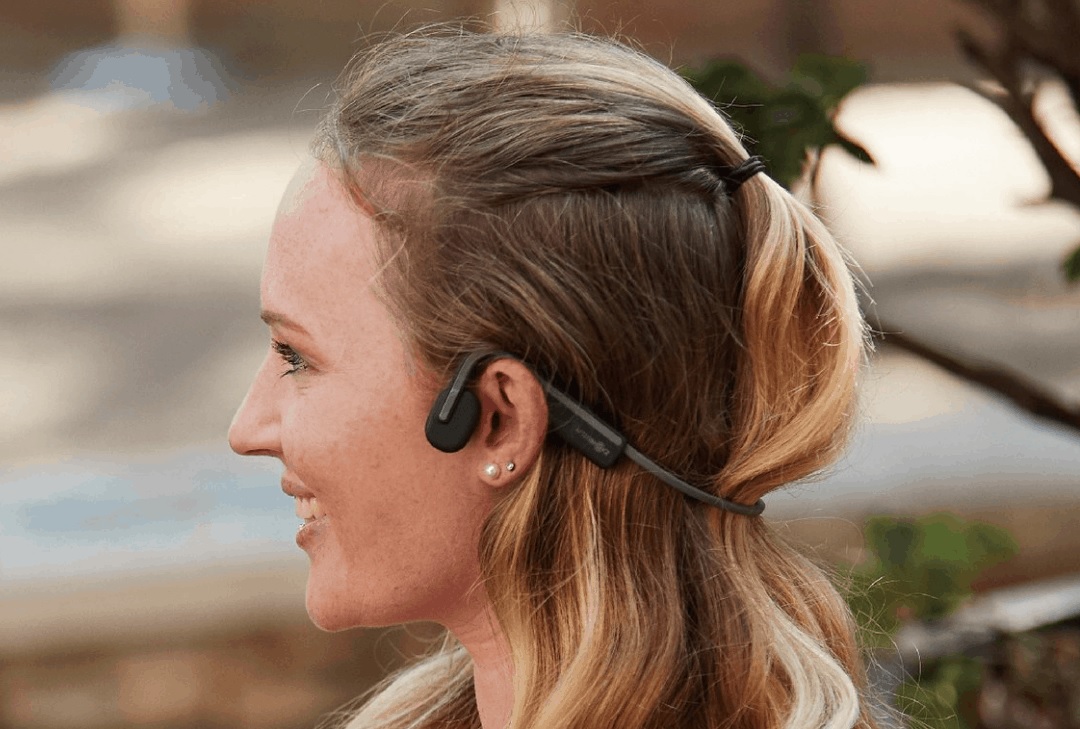 Reason for recommendation:
The surface of the AfterShokz OPENmove bone conduction headphones is made of warm and skin-friendly silicone material, and with open ears wearing style, it is very comfortable. With the help of CVC noise reduction algorithm, its voice is relatively clear in calling, and it is basically not affected by the external ambient sound. It also adopts Bluetooth version 5.0, which has high stability of Bluetooth connection and brings lower power consumption. Openmove specializes in "sports use", and music quality is not its core, which may be slightly worse.
4.Earsopen peace tw-1 bone conduction headphones
Reason for recommendation
It can't be worn in the ear, and it won't cause ear discomfort or damage eardrums for a long time. The wearing method of ear clip is different from other bone conduction headphones. This kind of wearing method is a little troublesome and can't be worn with one hand, but it can make the headphones have good stability and won't fall off during intense exercise. Its sound quality anti- sound-leakage are very well, and it can't be heard within normal social distance.
Its disadvantage is that the ear-clip wearing method may make you feel uncomfortable after a long time.
5.Haylou PurFree bone conduction headphones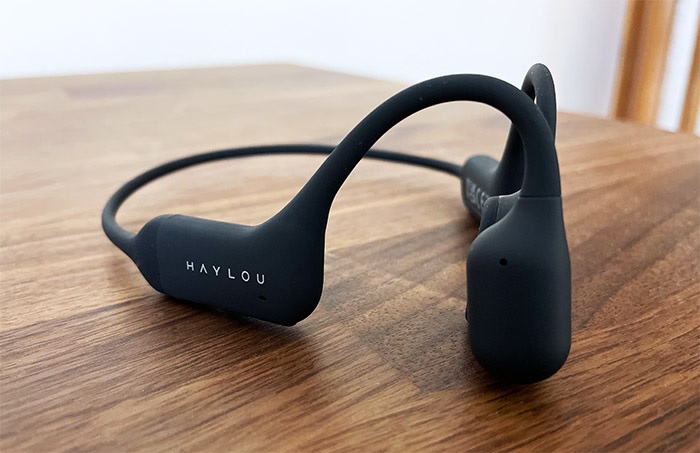 Reason for recommendation
Good experience, its weight is very light, weighing only 28g, and its open ear design is very safe and hygienic, which can protect the health of the ear canal . The silica gel material of its body is very comfortable, and it can be bent at will. The frame of aviation grade memory titanium wire will not be deformed, and make its service life very long.
Its IP67 waterproof grade, except when you sweat during exercise, you are not afraid of damage when you rush with water. And the charging interface adopts water-proof magnetic charging, so there's no need to worry about water coming into the charging interface. It should be noted that it can't be used in swimming.
There will be some missing sounds, which may be one of its shortcomings.
Then, let's narrow down the selection range. Wissonly and Philips are my favorite brands, and their sound quality and leakage reduction performance are very good. The product parameters and cost performance of Wissonly are very high and worth buying.
Comment