Are Bone Conduction Headphones Good and How About Their Advantages and Disadvantages
Dec 11,2022 | Wissonly Brand
Bone conduction, as the name suggests, it uses the ear bone to transmit sound waves to the inner ear.It can have a very good listening experience without placing them in the cochlea while using bone conduction headphones. Obviously, bone conduction headphones are very good! I will introduce the advantages and disadvantages of bone conduction headphones for you .
Bone conduction headphones Advantage 1: safer to use
Compared with common headphones, bone conduction headphones are placed on the cheekbones in front of the ears when used, it directly conducting sound through the skull to the inner ear. At this time your ears are open,so it will not affect any external environmental sounds into the ears. Users can even listen to music while chatting with friends around them while wearing bone conduction headphones.They can hear the outside sound in outdoor sports, bus and subway, running, cycling .They will always maintaining the perception of the surrounding environment to avoid accidents. Therefore, bone conduction headphones provide added security.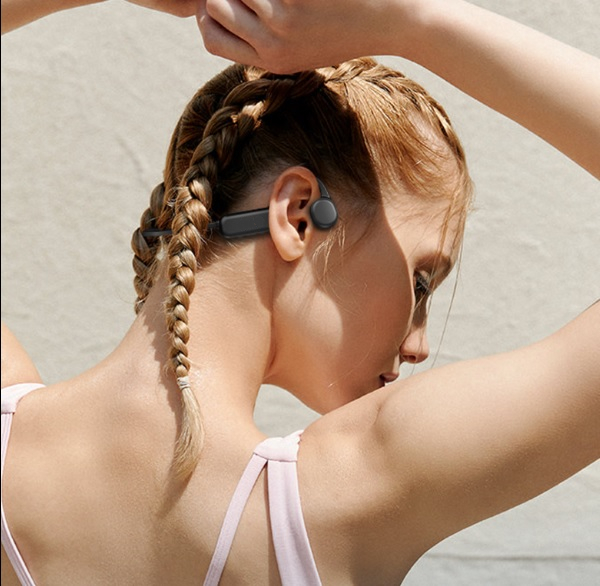 Bone conduction headphones Advantage 2: more hygienic to use
Whether it is over-ear headphones, in-ear headphones or on-ear headphones, it will cover our ears when used. This will make the ear stuffy and hot, thus causing bacteria to breed inside the ear. Especially when the ear canal is blocked, the interior will become moist and hot, and bacteria will breed more quickly.Wearing earphones is also one of the important reasons for many young people's ear canal inflammation. What about bone conduction headphones? It will not have these problems because it will not touch or cover the ear.
Bone conduction headphones Advantage 3: more healthy to use
Bone conduction headphones do not need to be worn in the ear, so they avoid injuries caused by the earphones rubbing the ear canal. Moreover, the vibration wave of bone conduction earphones is also smaller than common earphones, and the damage to hair cells in the ear can be reduced by about 80%. Therefore, bone conduction headphones are better for the ears and healthier to wear than common earphones.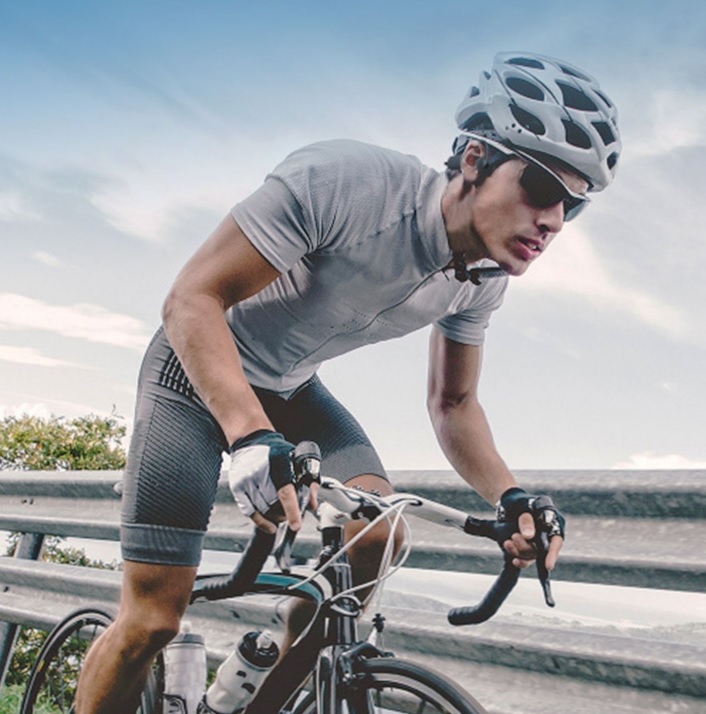 Disadvantages of bone conduction headphones:
Bone conduction headphones really release both ears while bringing some advantages over traditional headphones, they also lose the "sound insulation" or noise reduction effect of traditional headphones. So in an extremely noisy environment,the sound of bone conduction headphones will become very weak.
If you think bone conduction headphones are suitable for you, then I will recommend several of the most worthy bone conduction headphones on the market.
1 .Wissonly Hi Runner bone conduction headphones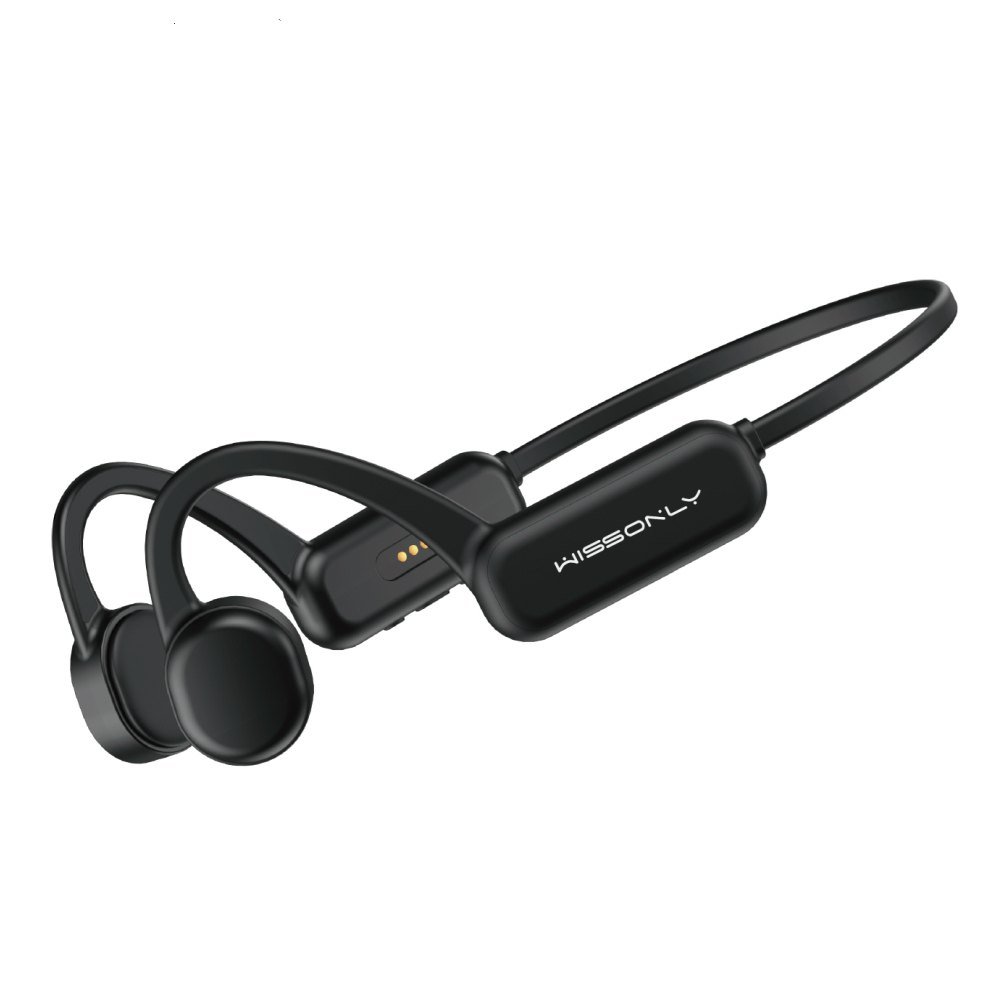 Reason for recommendation:
When Wissonly bone conduction headphones started its' crowdfunding on the Internet, I started paying attention on it. And then,when I saw that some otologists were recommending them on some forums, so I bought. This Hi Runner is their flagship product, and the overall functionality is also the best. This bone conduction headphone uses the latest research results of wissonly laboratories, which effectively increases the vibration area of the vibrator by 35%,.They optimized the direction of sound transmission, so that the sound range is wider, the music is more spacious.The brand side claims it could achieve HI-FI sound quality. I actually tested it myself, and thought that the sound quality was very close to HI-FI level, but it did not really reach this level. Of course, the current sound quality is satisfactory enough.
Wissonly Hi Runner bone conduction headphones is also equipped with a new Bluetooth 5.0 chip, which has stronger anti-interference ability, can easily cope with various complex outdoor scenes, and ensure that the good mood during exercise is not disturbed by disconnection. The stable connection also brings ultra-low latency performance in listening to songs, following movies, and playing games , thus to meet all the needs of daily headphones. What's more, it has 32G of built-in memory that can store 5,000 songs, which allows you to enjoy music outdoors without your phone.
In terms of comfort, the wissonly Hi Runner performs well too, it is very light, less than 30g, it does not feel any weight to wear, and you don't even feel like you are carrying it. The body of this bone conduction headphones is made of titanium alloy, which makes it have a good fit, and you don't need to worry about falling off during sports.
The water resistance of the Wissonly Hi Runner deserves special mention, It has reached IPX8 waterproof grade, which means that you can carry it underwater for up to 20 meters and still use it normally, which is crazy!
2. AfterShokz OPENRUN PRO bone conduction headphones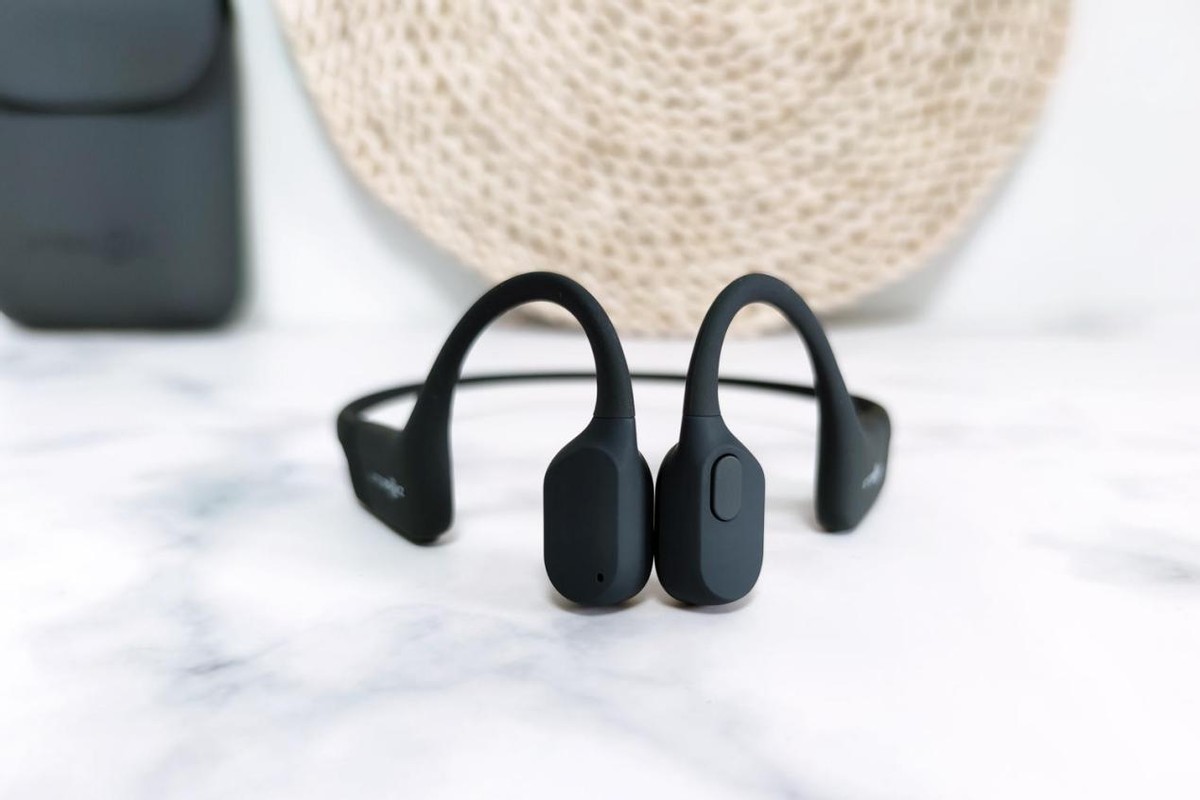 Reason for recommendation:
The Openrun Pro bone conduction headphones are worn in a binaural earhook structure.Thanks to the lightweight materials such as titanium alloy used in the basic frame of this headphones, the overall weight of it is only 26g.. It is worth mentioning that this headphones has an IP67 waterproof and dustproof rating, which can be washed and rinsed with water. In addition to the coating process on its surface, of course, because of its integrated body design, Openrun Pro has excellent waterproof performance. In addition, it also uses dual silicon microphones, in the right side of the headphones you can see the microphone cut-out reserved for the microphone.It is combined with CVC noise reduction algorithm to effectively eliminate the call effect in complex environments.
3. Philips A8606 bone conduction headphones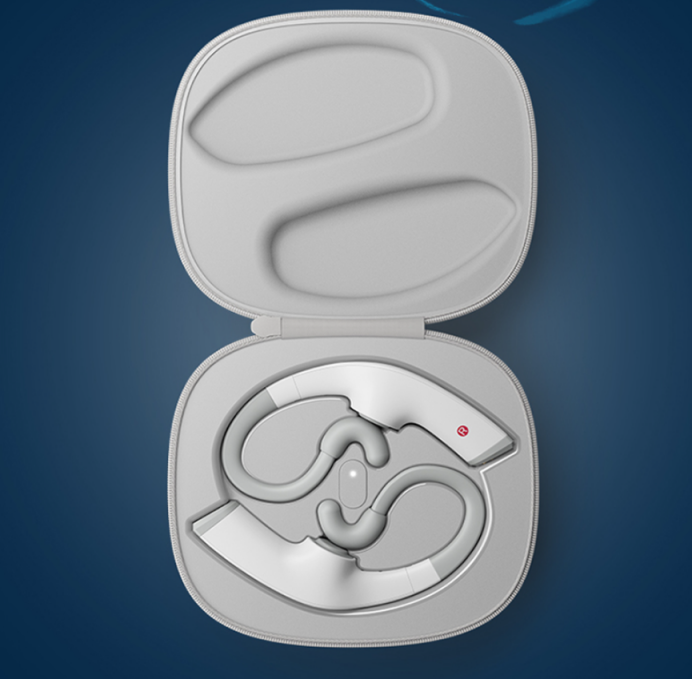 Reason for recommendation:
Philips A8606 earphone is ear-hook design, and its ear-hook is made of titanium alloy,which makes it elastic, strong and wear-resistant, so it is very light. In terms of waterproof performance, the A8606 supports IPX5 waterproof certification, which can be adapted to daily use. The A8606 uses mainstream Bluetooth 5.0 technology, which has the characteristics of low latency, low power consumption and stable transmission. It adapts well, connects quickly, and has a stable signal during this experience, with no stuttering. Its disadvantage is that the sound quality needs to be improved, and the sound leakage is also more serious.
4. Nank runner cc2 bone conduction headphones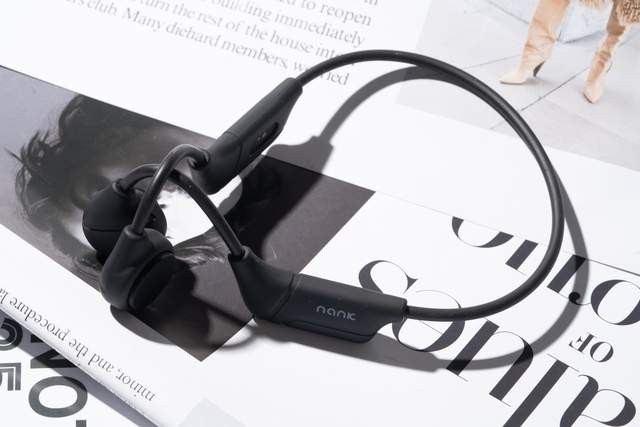 Reason for recommendation:
The Runner CC2 is an entry-level bone conduction headphones that is relatively simple but sufficient for everyday needs. The body of the runner cc2 is very light, weighing only 28g and it will not feel any weight when hanging on both ears, and there will be no swelling or squeezing feeling when worn for a long time. The headphones can be linked quickly, the signal is stable, and the link range is about ten meters. In terms of waterproof ability, it has reached the IPX6 level, No problem with daily waterproof and sweatproof.
Comment