Are Bone Conduction Headphones A Stupid Tax Product and How Do They Work?
Mar 06,2023 | David
Bone conduction headphones are undoubtedly the most favored electronic products in the past 2 years, and their popularity speed is much faster than people's expectations. Whether you're running, cycling, or working out, you always see some people wearing bone conduction headphones to enjoy music while exercising. So, this popular product, does it have to be a good product? Or an stupid tax product?
Are bone conduction headphones a stupid tax product?
First of all, the conclusion is that bone conduction headphones are not stupid tax products, they are indeed a revolutionary product. They and traditional headphones have a huge difference in sound transmission method. And this difference makes them more suitable for wearing in sports.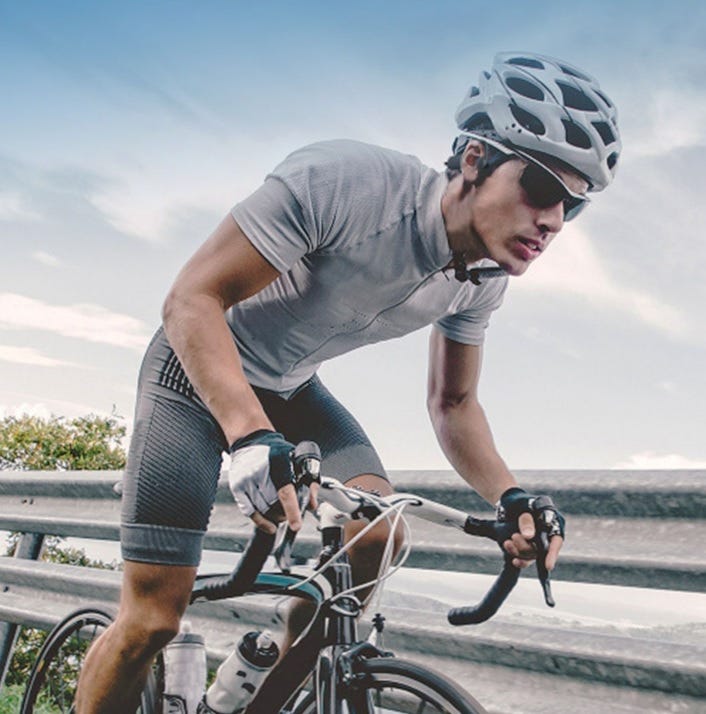 (1) Revolutionary sound transmission method: We all know traditional headphones rely on air to transmit sound while bone conduction headphones rely on bones to transmit sound, and their sound transmission path is shorter ,and that they are better for the ear.
(2) Revolutionary wearing method: We no longer need to stuff the headphones into the ears, nor to put them to cover the ears, but to hang the headphones on the pinna. This wearing method is more comfortable, and better protects the eardrum and ear canal.
(3) Suitable for more scenes: listening to songs during exercise, but at the same time also sensing the surrounding environmental sounds, avoiding danger.
The above characteristics show that bone conduction headphones are indeed another kind of headphones different from traditional headphones, and that they do create new value and are not an stupid tax product.Their unique working way is impressive.
How do bone conduction headphones work?
Bone conduction headphones are headphones based on bone conduction technology. Bone conduction is a sound conduction method with bones as the medium. It converts sound into mechanical vibrations of different frequencies, and transmits sound waves through the human skull, bone labyrinth, inner ear lymph fluid, spiral organ, and auditory center.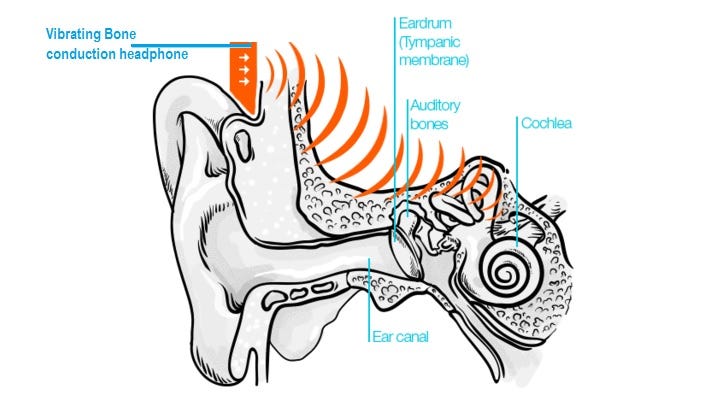 Compared with the classic sound conduction method of transmitting sound waves through the eardrum, bone conduction saves many steps of sound wave transmission, and it can achieve clear sound reproduction in noisy environments, and sound waves will not affect others due to diffusion in the air.
In fact, the working principle of bone conduction is not mysterious. Each of us has experienced it in our daily life. When you eat, you hear the sound of the food being bitten off, but others cannot hear this sound, because the vibration of the food is transmitted to your auditory central nerve through the teeth and bones, and finally the sound is produced. This is an example of classic bone conduction. You can also knock your teeth now. Did you hear the sound? This is the sound passing through your skull to the auditory nerve, which also uses the principle of bone conduction.
It can be said that bone conduction headphones are good for using, and the following i will recommends several good headphones to everyone.
1. Wissonly Hi Runner bone conduction headphones
Recommended reason:
Wissonly team has relatively strong technical strength. They have 10 years of experience in bone conduction product research and development, which is the basis for making good products. Wissonly focuses on the concept of healthy enjoyment of good sound quality. The headphone brand features no harm to the ears, and it is also the first brand to propose the concept of not listening to songs in the ear. Wissonly's completely not-in-ear design reduces the damage to the eardrum. Its surface is made of silicone skin-friendly material, which is very safe and comfortable to wear.
Wissonly Hi Runner bone conduction headphones have made a lot of improvements in sound quality and anti-sound-leakage. The official claimed that its sound quality has reached the Hi-Fi level. I have measured it and think that the sound quality is indeed good, but that it does not really reach the Hi-Fi sound quality, and that it can only be said it is very close the level. Such sound quality,in the field of bone conduction headphones,it is good enough that I have not yet encountered a product that can surpass it in sound quality. In order to solve the problem of sound leakage, Wissonly developed fully closed anti-sound-leakage technology. It improved the vibration unit, body design, software optimization and other directions, and finally it reduced the sound leakage effect by 90%.
Other performance are also very good, such as its 32G memory, IPX8 waterproof level, 5.0 Bluetooth connection protocol, 10 hours of ultra-long battery life, etc.. You can go to its official website for this.
2.Philips A8606 bone conduction headphones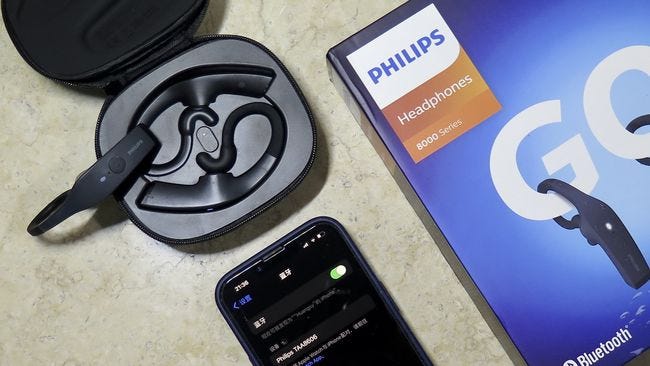 Recommended reason:
The most peculiar point of Philips is that it is equipped with LED night running lights at the rear end of the fuselage, and the A8606 is also the same. The back of both sides of the headphones has rain-shaped lights flashing, wearing it at night can make people around you alert to your location. And turning on them during exercise can improve the safety factor, and night travel can also achieve the effect of not being collided. The Bluetooth version of 5.0 can maintain the smoothness of listening to songs at a short distance, and the 13.3mm vibrator makes it have a good performance in sound quality.
3 AfterShokz OPENRUN PRO bone conduction headphones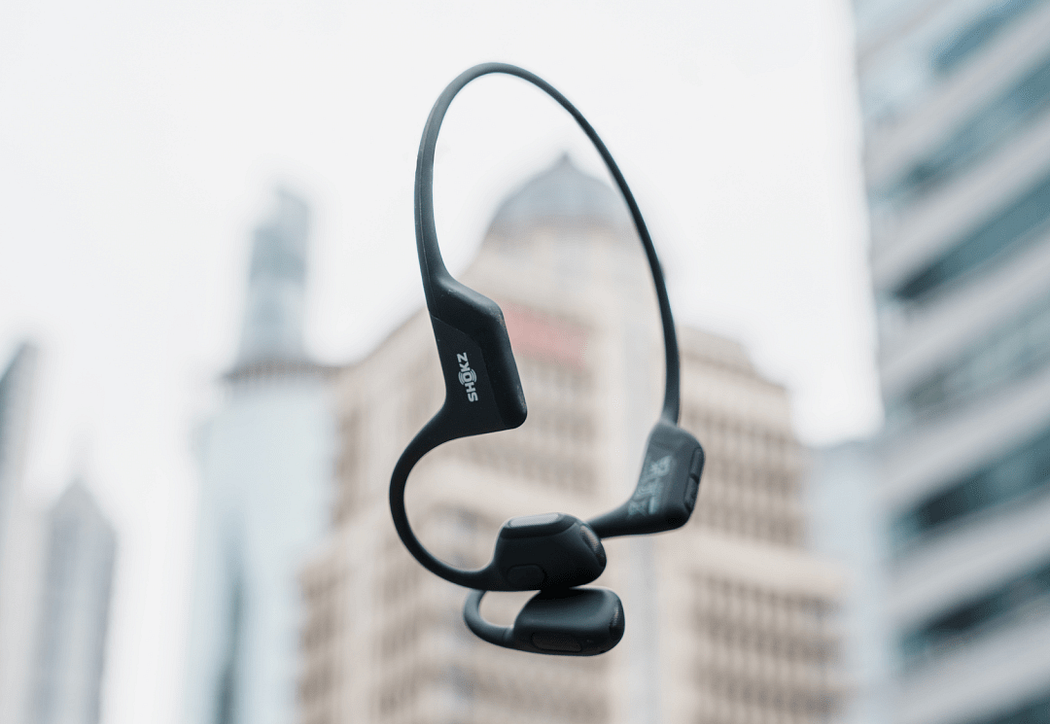 Recommended reason:
Openrun Pro are ear mounted style headphones. But thanks to the lightweight materials such as titanium alloy used in the basic frame of the headphones, the overall weight of the headphones is only 26g, and there is no feeling of weight when worn. It is worth mentioning that the headphones have an IP67 waterproof and dustproof grade, and that they can be washed and rinsed with water. In addition to benefiting from the plating process on its surface, of course, also because of the overall body design, Openrun Pro have better waterproof characteristics. In addition, they also uses dual silicon microphones. In the right side of the headphones, you can see the microphone cut-out reserved for the microphone. With CVC's noise reduction algorithm, they can effectively eliminate the impact to calls in complex environments.
4.Earsopen peace tw-1 bone conduction headphones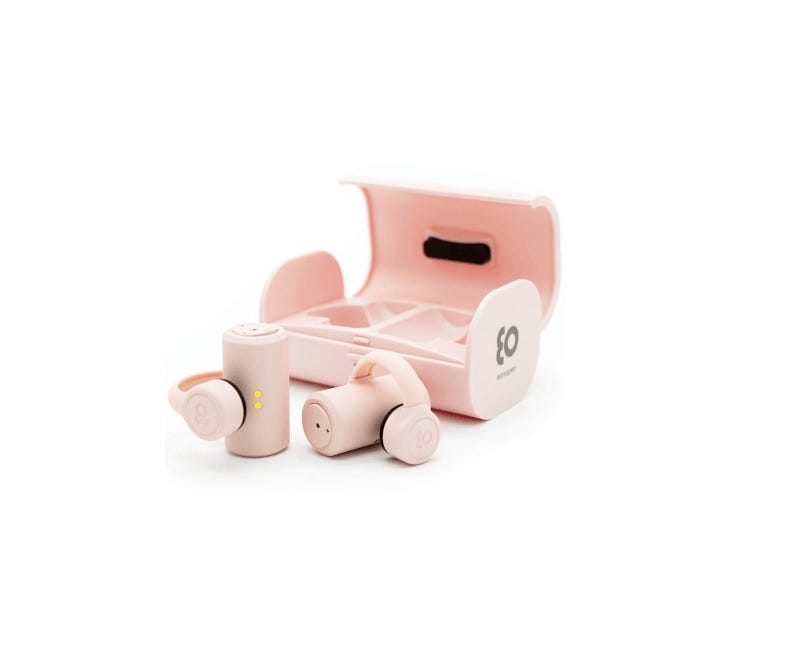 Recommended reason:
Peace tw-1 is different from the traditional bone conduction headphones, and it adopts a unique ear clip form, which has certain firmness. However, the wearing process is a bit complicated, and it is impossible to finish wearing with one hand. IP67 waterproof level can easily cope with rainy days, but it is not suitable for swimming. The Bluetooth version of 5.0 keeps the connection stable during music transmission.
5.Nank Runner CC3 bone conduction headphones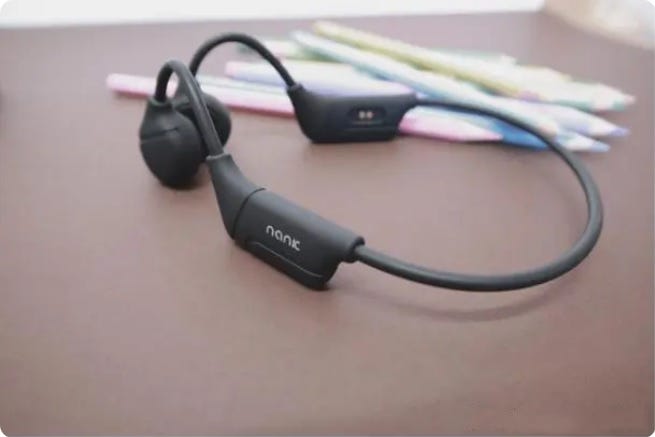 Recommended reason:
Among entry-level headphones, the Runner CC3 still performs well. Its body is wrapped in a layer of skin-friendly material, which will not feel uncomfortable to wear during exercise, and the firmness is also good, which can firmly lock the headphones on the ears.
It also has an MP3 mode with 4G memory, which can save nearly 1,000 songs. You can enjoy listening to songs without a mobile phone. The waterproof level and battery life are average, and it is not suitable for swimming.
Among the several bone conduction headphones recommended above, Wissonly and Aftershokz are the two products with the best overall performance, both in terms of sound quality, safety, comfort and sound leakage reduction.Considering the cost performance ratio, Wissonly will be better and worth recommending.
Comment