Are Bluetooth Bone Conduction Headphones Safer and Best Headphones Review in 2023
Feb 07,2023 | Wissonly Brand
Bone conduction headphones are becoming more and more popular. While running and riding, you can see people wearing a new type of music-listening device around their auricle, which is bone conduction headphones. Some people will worry about whether this new headphones is safe and healthy. Now, let me tell you the answer.
Are Bluetooth bone conduction headphones safer?
Just to get straight to my point, bone conduction headphones are safer and healthier than regular headphones, they are the healthiest kind of headphones. There are several reasons.They cause less hearing damage, less damage to cranial nerves and auditory nerves than traditional headphones, and are safer during wearing.
Bluetooth Bone conduction headphones are safer 1: it is less harmful to hearing
First of all, because hearing damage generally occurs in the eardrum and inner ear, bone conduction headphones rely on human bones to transmit sound, and they do not need to pass through the ear canal and tympanic membrane, so damage to the tympanic membrane can be avoided. Compared with conventional headphones, the vibration waves of bone conduction headphones are also relatively moderate, which will have less impact on auditory hair cells, so they are the headphones that cause the least damage to the ears.
Bluetooth Bone conduction headphones are safer 2: it does less damage to the auditory nerve
Next, let me talk about the problem of electromagnetic waves. Most electronic products have problems with electromagnetic waves, but the strength of electromagnetic waves varies. The electromagnetic waves of traditional headphones are relatively stronger, and it is easier to cause damage to the human brain and hearing nerves. The electromagnetic waves of bone conduction headphones are extremely weak, they have the same intensity as the electromagnetic waves existing in nature, and will not cause damage to the human brain and hearing nerves.
Bluetooth Bone conduction headphones are safer 3: pay attention to environmental sound to protect your safety
The way bone conduction headphones are worn can also help the wearer avoid the dangers of wearing them. They don't need to be plugged into the ear canal when you wear them, and you can still keep an eye on the surrounding environment while listening to music with them. For example, if you wear bone conduction headphones when crossing the road, you will not be in danger because you cannot hear the sound of the horn; when you are exercising outdoors, you can also hear the sound behind you by wearing them to avoid some dangerous situations.
In addition to safety, Bluetooth bone conduction headphones have many advantages, such as comfortable to wear, clean and hygienic, high waterproof level and so on.so,why they have so many advantages?This is determined by their working principle.
How do Bluetooth bone conduction headphones work
If you want to understand how do bone conduction headphones work, you must first know what "bone conduction" is. "Bone conduction" is one of the two main ways of sound transmission (the other is air conduction). It transmits sound through the mandibular bone of the human body to the cochlea. And then sound stimulates the auditory hair cells in the cochlea, thereby generating electrical signals that allow us to hear sound. These technical principles may sound obscure, but there are also cases of "bone conduction" sound transmission in life. For example, when eating, we can clearly hear the chewing sound; we still can clearly hear our own voice when covering our ears and speaking. These are "bone conduction" that helps us to hear sound. Take hearing the sound of chewing when eating as an example, during the eating and chewing process, the vibrations caused are transmitted through the bones to the inner ear to get us to hear sound.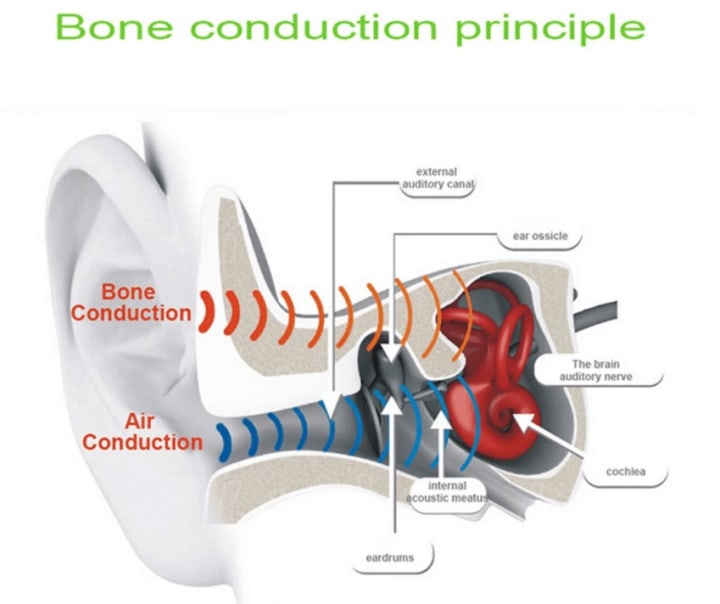 Bluetooth Bone conduction headphones are headphones based on bone conduction technology. The working principle is to use the vibrator on the sound unit to turn the sound signal into mechanical vibration, which causes bone resonance and conducts sound to the inner ear, so as to achieve the result of listening by"bone conduction".
In addition to being very safety and healthy, bone conduction headphones have many advantages, such as safety, comfort, high waterproof level, etc. Therefore, they are worth buying.Next, I will recommend some better bone conduction headphones for you.
Best Bluetooth bone conduction headphones review in 2023
1.Wissonly Hi Runner Bluetooth bone conduction headphones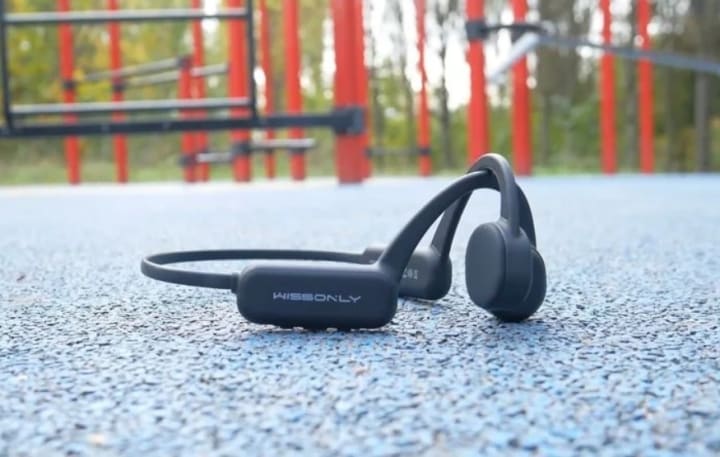 Reason for recommendation:
Wissonly Bluetooth bone conduction headphones insist on technology priority. The team is composed of senior experts in bone conduction technology, they have more than 10 years of technical accumulation in the field of bone conduction. This makes Hi Runner known as "the healthiest Bluetooth headphones" by many professionals.
In order to solve the problem of distortion of the sound quality of bone conduction headphones, Wissonly adopts the new generation of bone conduction technology, and use the world's best acoustic laboratory to customize an exclusive sound quality output scheme for the unique bone conduction sound transmission method. After 3,051 hours of tens of thousands of adjustments, 21 audiologists bring users the best sound in the field of bone conduction headphones.
In terms of wearing, Wissonly Hi runner has been ergonomically designed to fit the ear to ensure that it does not fall off during exercise. Most importantly, it fits the ear while ensuring that there is no pressure and weight load, which makes it more comfortable to wear.
In terms of product parameters, Wissonly Hi Runner is even more impeccable. It has a Bluetooth 5.0 chip, which connects stably and will not drop. It has a 32G built-in storage that can store 5000 songs. Its battery life is also good, and at 50% volume, you can play music for up to 10 hours.
2. Philips A6606 Bluetooth bone conduction headphones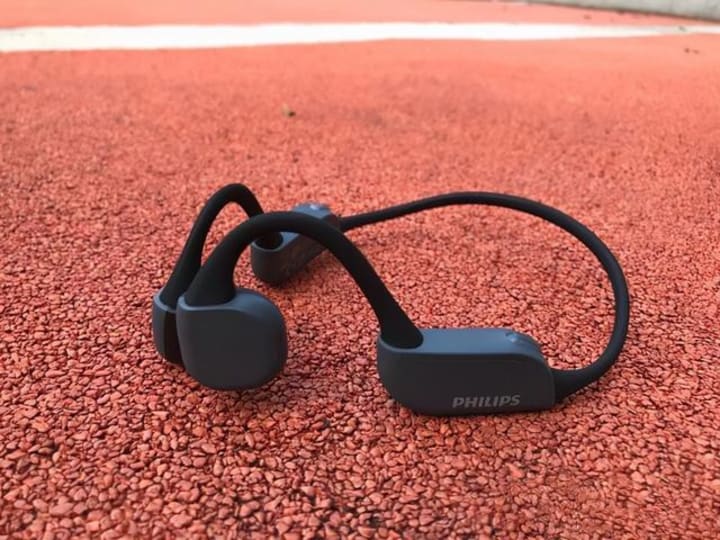 Reason for recommendation:
It is equipped with a night run lamp for safe lighting, which turns on the LED lamp when running at night, and showing the position and ensuring safety. Built-in 15mm bone conduction vibrator and open acoustic structure in headphones bring a wide sense of space, while allowing you to enjoy a shocking bass effect.
It has IP67 dustproof and waterproof certification, which can completely prevent dust from entering headphones, and it can be used normally even in rainy days, but it can't be used when swimming.
3.AfterShokz OPENRUN PRO Bluetooth bone conduction headphones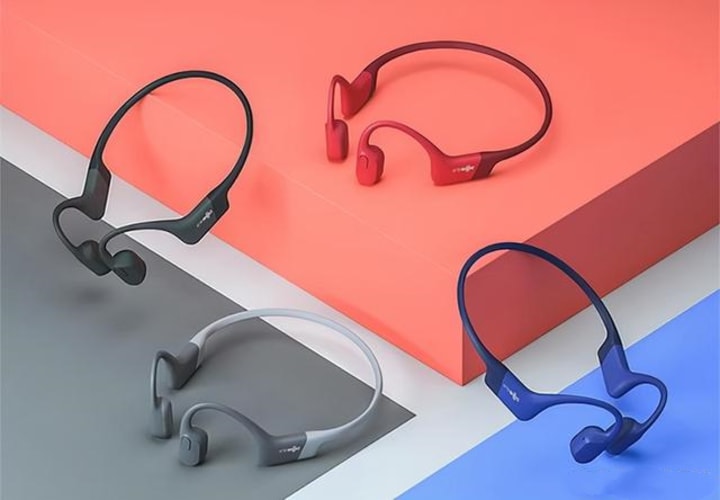 Reason for recommendation:
Openrun Pro bone conduction headphones have IP67 waterproof rating, they are waterproof, sweatproof, and dustproof. They are no problem to get caught in the rain or splashed with water. Even in outdoor sports, when encounter bad weather, you will be not afraid at all, they let you enjoy the fun of sports all the time.
In addition, the headphones do not need to be plugged into the ears. Their comfort is just amazing. Their is no need to poke the ear like a drill any more. And you do not have to worry about that after you wear them for a long time, your ear canal will itch and be uncomfortable, and as well as breed bacteria. The whole body surface is silicone material, their net weight is 28g, and they are comfortable and lightweight.
4.earsopen SS900 Bluetooth bone conduction headphones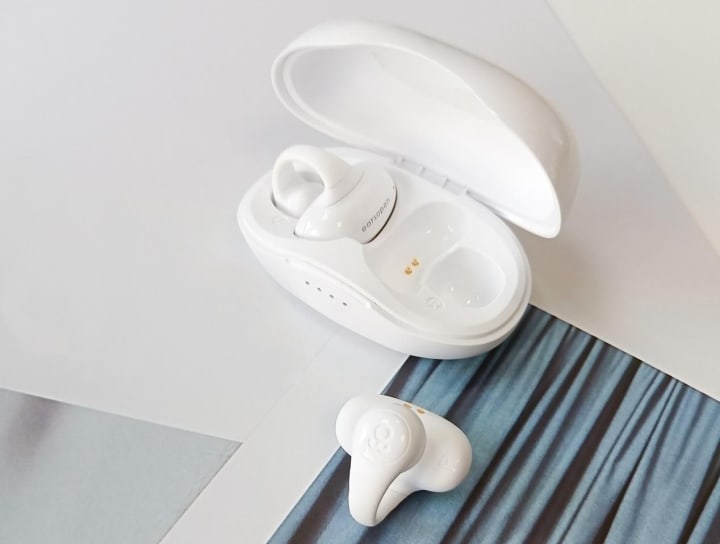 Reason for recommendation:
Different from other bone conduction headphones, this earsopenSS900 is mainly worn by pinching ears, which requires both hands to finish wearing. Its' IPX7' s waterproof grade can achieve the effect of short-time immersion under water, and it is easy to face the daily sweat. The 8g single side headphone body can play a comfortable and non-inductive role in the whole wearing process, but it will be a little uncomfortable when worn for a long time due to the wearing way of clip ears.
5.Nank Runner CC3 Bluetooth bone conduction headphones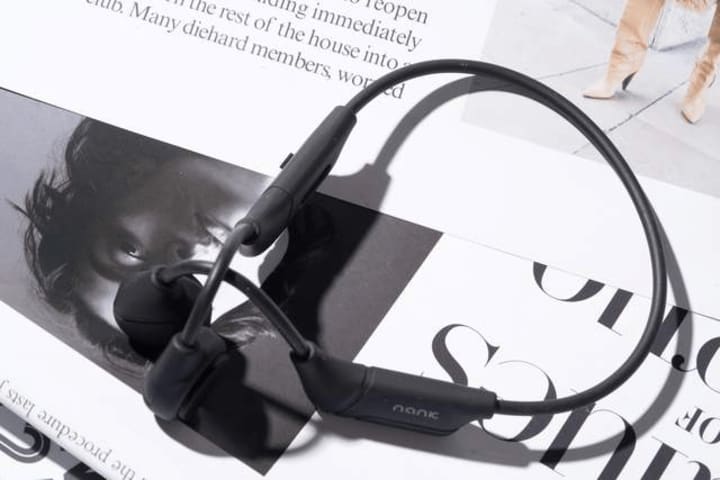 Reason for recommendation:
Among entry-level headphones, the Runner CC3 still performs well. Its body is wrapped in a layer of skin-friendly material, which will not feel uncomfortable to wear during exercise, and the firmness is also good, which can firmly lock the headphones on the ears.
It also has an MP3 mode with 4G memory, which can save nearly 1,000 songs. You can enjoy listening to songs without a mobile phone. The waterproof level and battery life are average, and it is not suitable for swimming.
Each of the above products has its own characteristics. You can choose according to your own needs. Wissonly and Aftershokz are my favorite brands. Their technology is relatively mature and the overall performance of their products is relatively good. Between the two brands, Wissonly will be more cost-effective.
Comment