Are Bluetooth Bone Conduction Headphones Good for Your Ears and Why They Have So Many Pros?
Feb 13,2023 | David
Bluetooth bone conduction headphones are becoming popular among sports fans. We always see people wearing headphones that don't have to be tucked into their ears when they are running, riding, or working out. They looks cool, so what exactly are bone conduction headphones? In addition to their cool appearance, what are their other characteristics?Are they good for your ears?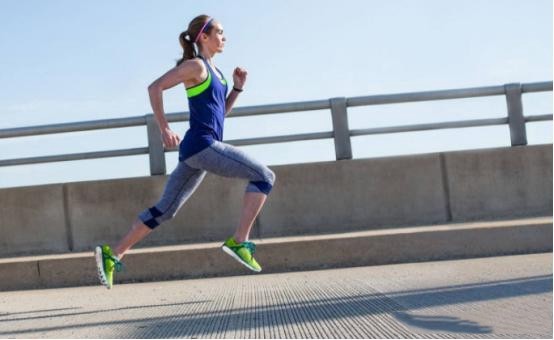 What are bone conduction headphones?
Bluetooth bone conduction headphones, as the name suggests, are headphones that use bones to conduct sound. They actually use the principle of sound transmission in solids, and directly transmit sound to the auditory nerves through the skull to achieve sound transmission and perception. Compared with traditional headphones, due to the different transmission paths, they do not need the earbud part of traditional headphones, or even do not need to touch the ears at all. They ensure that the ear canal hygiene will not be affected, so they are healthier and more hygienic.
Are Bluetooth bone conduction headphones good for your ears?
Bone conduction headphones are good for the ears, they cause less damage to the ears and are the healthiest kind of headphones.
1. Does not harm the ear canal
Bone conduction headphones do not need to be plugged into the ear canal when wearing them, so the damage to the ears caused by wearing headphones will not happen.
2. No damage to the eardrum
Bone conduction headphones do not need to use the ear canal and eardrum to transmit sound, so the eardrum will not be damaged.
3. Does not harm the cochlea
The vibration waves of Bluetooth bone conduction headphones are relatively gentle and stable, and will not damage the cochlea.
4. Does not harm the auditory nerve
The electromagnetic waves of bone conduction headphones are weak, which is close to the intensity of electromagnetic waves in nature, so they will not damage the auditory nerve.
Special attention should be paid to the fact that if any headphone is used at high volume for a long time, it will cause damage to the ears, and the same goes for Bluetooth bone conduction headphones. Therefore, pay attention to volume control when using bone conduction headphones, and it is recommended that the volume not exceed 60%. At the same time, every 2–3 hours of use, you should rest for 10–15 minutes.
In addition to the advantage of being good for the ears,Bluetooth bone conduction headphones have many advantages, such as
1. They are safer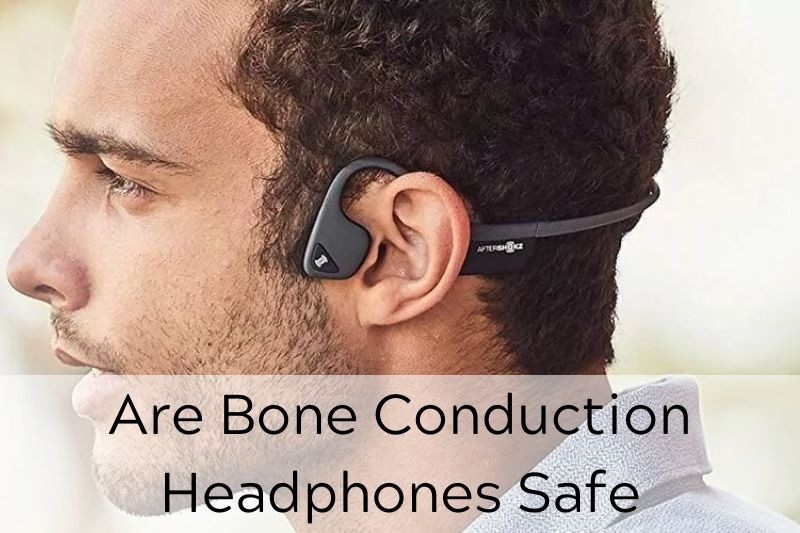 They do not need to be inserted into the ear canal when worn. While listening to music, you can still pay attention to the surrounding sound. When exercising outdoors, wearing with bone conduction headphones, you can also hear the sound behind you, so as to avoid some dangerous situations.
2. They are more hygienic:
Bluetooth bone conduction headphones do not need to be worn in the ear, even if they are worn for a long time, they can keep the ear canal clean and hygienic, avoiding the growth of bacteria caused by blocking the ear canal, which can cause otitis media, otitis media and other diseases;
3. They are more comfortable:
Bone conduction headphones are very light, and there is no sense of weight when worn, and the surface of many bone conduction headphones is made of skin-friendly soft materials, which is very comfortable to wear.
Bluetooth bone conduction headphones that are good for the ears are also safer, more hygienic, and more comfortable headphones. These advantages make them popular at an extremely fast speed.
So why they have so many advantages?Because of their working principle!
How do Bluetooth bone conduction headphones work?
Bone conduction headphones are an application of bone conduction technology in the field of headphones. It transmits sound through the skull, without going through the external auditory canal and eardrum, which is very good for the ear.
The sound transmission path of bone conduction headphones is "sound wave-skull-bone labyrinth-inner ear lymph fluid-spiral organ-auditory nerve-cerebral cortex auditory center".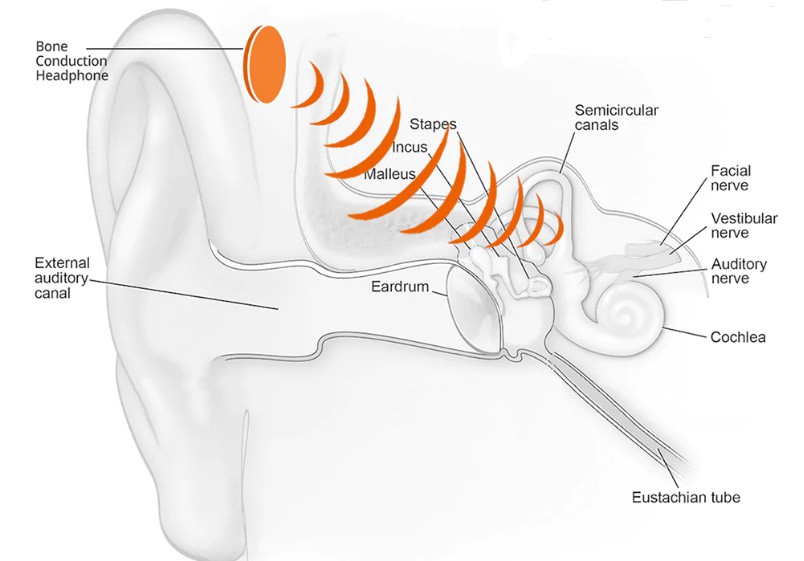 Common headphones are air-conduction headphones, which need to conduct sound through the air in the ear canal. Its sound transmission path is "air-external auditory canal-tympanic membrane-ear ossicles-internal auditory canal-cochlea-auditory nerve".
There is a little experiment to better understand how Bluetooth bone conduction works. First, plug the ears with two cotton balls, take a tuning fork, and tap it several times with a rubber hammer to make the tuning fork vibrate. It vibrates so softly that your ears can't hear it at this time. But pressing the end of the tuning fork handle against your frontal bone, skull bone, and cheekbone can make you hear the vibration of the tuning fork. Once the tuning fork handle is out of contact, the sound disappears immediately. This is because the sound of the tuning fork is transmitted through the bones of the human body.
From the introduction above, you may be interested in Bluetooth bone conduction headphones. However, how to the headphones still needs careful consideration. Sound quality, sound leakage reduction and security are the three main issues you must consider. Next, I will recommend several mature bone conduction brands, hoping to help you select suitable headphones.
1. wissonly Hi Runner Bluetooth bone conduction headphones
Recommended reason:
Wissonly bone conduction headphones are recognized by the market with its leading bone conduction vibrator technology. Their team has accumulated more than 10 years in the field of bone conduction technology, which has been affirmed in terms of product quality and hearing protection effect.
Wissonly Hi Runner uses a large-size bone conduction vibrator, which increases the vibration area by 35%. When you wear it, the diffusion direction of sound quality will be more comprehensive, the coverage will be wider, and the sound will be more stereo. Its sound will be deeper in low frequency and more transparent in high frequency. They have also made a lot of efforts in the technology of sound leakage reduction, including the built-in reverse sound wave system and the all-closed-body design, thus reducing the sound leakage by 90%.
It is comfort: Wissonly Hi Runner's whole body is made of high-tech and low-sensitivity silicone, which contains no chemical components to avoid allergy. The overall touch is as silky as baby's skin, which can avoid uncomfortable situations when worn for a long time.
Wissonly Hi Runner Bluetooth bone conduction headphones are also equipped with a new Bluetooth 5.0 chip, which has stronger anti-interference ability, and can easily cope with various outdoor complex scenes, so as to ensure that the good mood during exercise will not be disturbed by disconnection. The stable connection also brings ultra-low delay performance. Listening to songs, chasing dramas and playing games meet all the daily demands for headphones.
2.Philips A6606 Bluetooth bone conduction headphones
Recommended reason:
The Philips A6606 that weighs 35g is light and compact in the palm of the hand. With the skin-friendly material on the surface of the body, there is no pressure to wear on the pinna. It is equipped with LED night running lights on both sides of the rear end of the body. It can be worn in night walking and low visibility scenes and illuminate the road behind, so that the people around can perceive your own position and respond in time in the face of emergency situations. The safety factor for outdoor wearing is relatively high. It also supports IP67-rated water resistance and can support 9 hours of continuous music playback time, which is also good overall.
3.AfterShokz OPENRUN PRO Bluetooth bone conduction headphones
Recommended reason:
All-weather sports companionship. The body weight of Afershokz Openrun Pro headphones is only 26 grams, but it has up to 8 hours of long battery life. It supports IP67 super standard waterproof grade, is not afraid of sweat and rain, and not afraid of the challenges brought by bad weather. It is a trustworthy all-weather running headphones. However, it is not professional-grade waterproof after all, and it is not suitable for swimming and diving, so you must consider it clearly before purchasing.
4.Earsopen peace tw-1 Bluetooth bone conduction headphones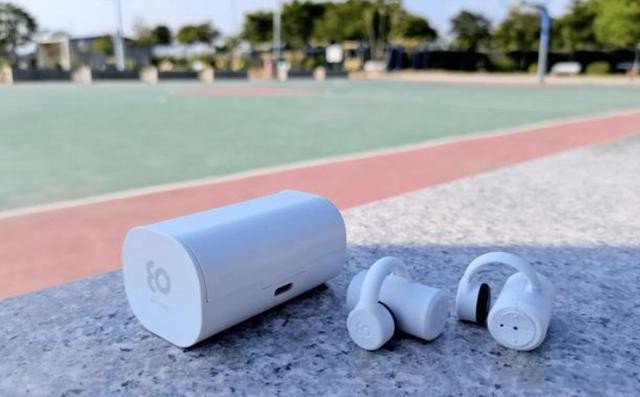 Recommended reason:
PEACE TW-1 bone conduction headphone is a Japanese high -end headphone product. It is a rare ear-clip headphone on the market. It is directly clipped to the outer ear and worn just like wearing jewelry. Because the weight of its single body is only 8g, even if it is worn by ear clip, there will be no sense of weight bearing. After all, the weight of many earrings also reaches 8g. Of course, there will still be some discomfort when it is worn for a long time.
It adopts Bluetooth 5.0 technology, and the Bluetooth connection is more stable, with few disconnection cases. The sound quality and leak-proof treatment is good, and it is excellent for bone conduction headphones. The only drawback is that the price is a little high. After all, it is positioned as a high-end brand.
5.Moing Bluetooth bone conduction headphones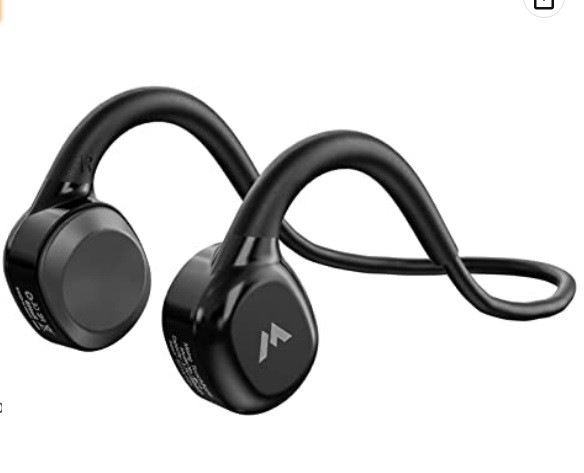 Recommended reason:
The overall experience is average, but the price is low, so it is worth trying.
It weighs only 30g, so it can be worn for a long time without burden. Streamlined sinking design is adopted, which fits the ear shape when wearing. Its body is made of memory alloy material, so you don't have to worry about deformation after bending for many times. The overall configuration of Moing is good, Bluetooth 5.0. Titanium alloy frame, built-in power capacity of 200mAh, and it supports 6 hours of battery life.
So, do you have your favorite Bluetooth bone conduction headphone? If you are still confused, I suggest you choose between Wissonly and Aftershokz. The sound quality and sound leak reduction performance of their products are good. The difference is that Wissonly hi Runner has better configuration and higher cost performance,it's more worth buying.
Comment