Recently, the headphones from JBL have been selling well on Amazon, including the JBL Tune 660NC wireless on-ear headphones. These headphones have a battery life of up to 44 hours, allowing users to enjoy the JBL pure bass sound. They can also be quickly recharged when the battery runs out. These headphones are available in both wired and wireless options, so simply plug in the extra detachable cable to keep the music flowing. Therefore, are these headphones worth buying? Let's explore this question through real reviews from users.
Product information about JBL Tune 660NC:
JBL Tune 660NC reviews from users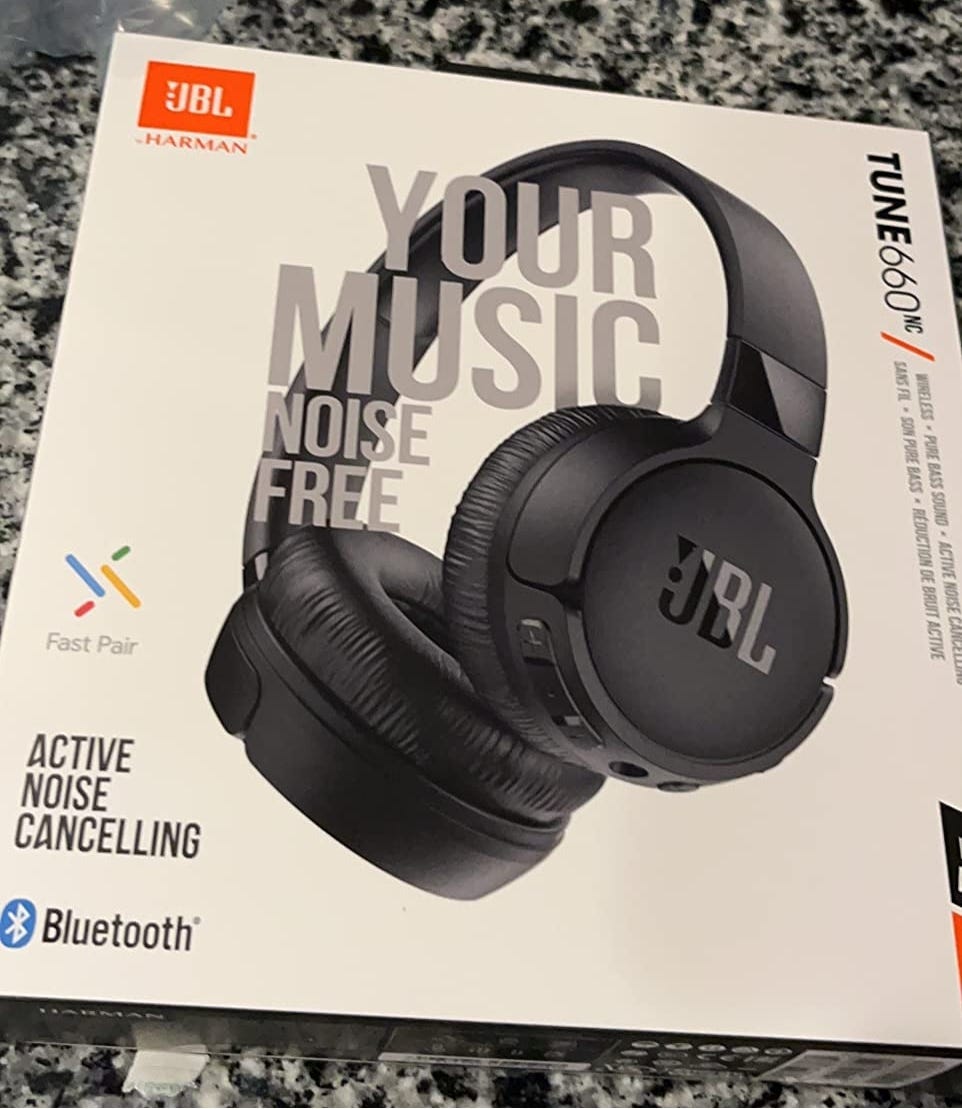 Product name: JBL Tune 660NC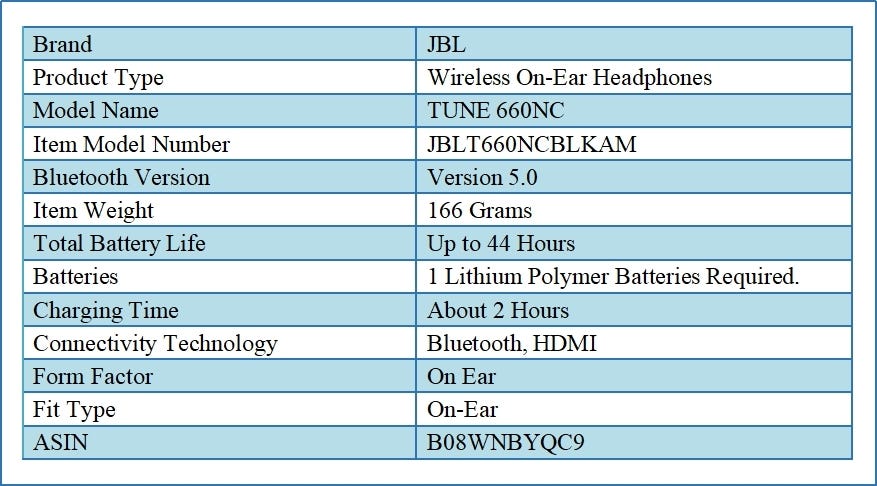 Price: $74.95
Rating: 4.5 (out of 5)
Where to buy: Amazon.com or JBL Official Website
Review 1: ★★★★★
"I ordered these for my husband who is a hardscaper. He is constantly using power tools and loud machinery at work and was complaining he couldn't hear his music. He's been using these for about a month now and loves them. The noise cancellation works great and covers up all the commotion on job sites. He said they are comfortable and the charge lasts over a whole week with using all day everyday. Would recommend for anyone looking to cancel out noise for a fair price."
Review 2: ★★★★☆
"Noise cancellation is not that great but sound quality is pretty good. I have sensitive ears and this on-ear headphones didn't meet my expectations since after wearing it for a about 3 hours, my pinna started hurting. Overall, would recommend it if you don't have sensitive ears and want quality audio without breaking the bank. Otherwise, might be better to get a bone conduction headphone."
Review 3: ★★★☆☆
"It functions. But if you were looking for something that was made with good quality, this isn't it. cheap plastic and buttons, the ear pads are cheap and make sound every time you take a step. The Bluetooth pairing was wonky on the 3rd time using it.
But they're small and adjustable so they're good for lifting. I like the white aesthetic I got."
Review 4: ★★☆☆☆
"When they worked, it was great! The sound was quality and very comfortable. After a few months of working just fine, they started glitching and making a hum noise until they lost battery and stopped. I was so disappointed, good for a while but do not last."
Review 5: ★★★★☆
"The mid range frequencies could be more accurate and clear, good bass. They are tight enough so you won't lose them if you run, but I guess that the ear pads won't last too long if you sweat. Regarding comfort, I give it a 7 out of 10, can be much worse and could be better too. They are not for sports, undoubtedly. So far, I am still using them with the first charge. The controls may be a bit complicated at first. Overall, a nice purchase."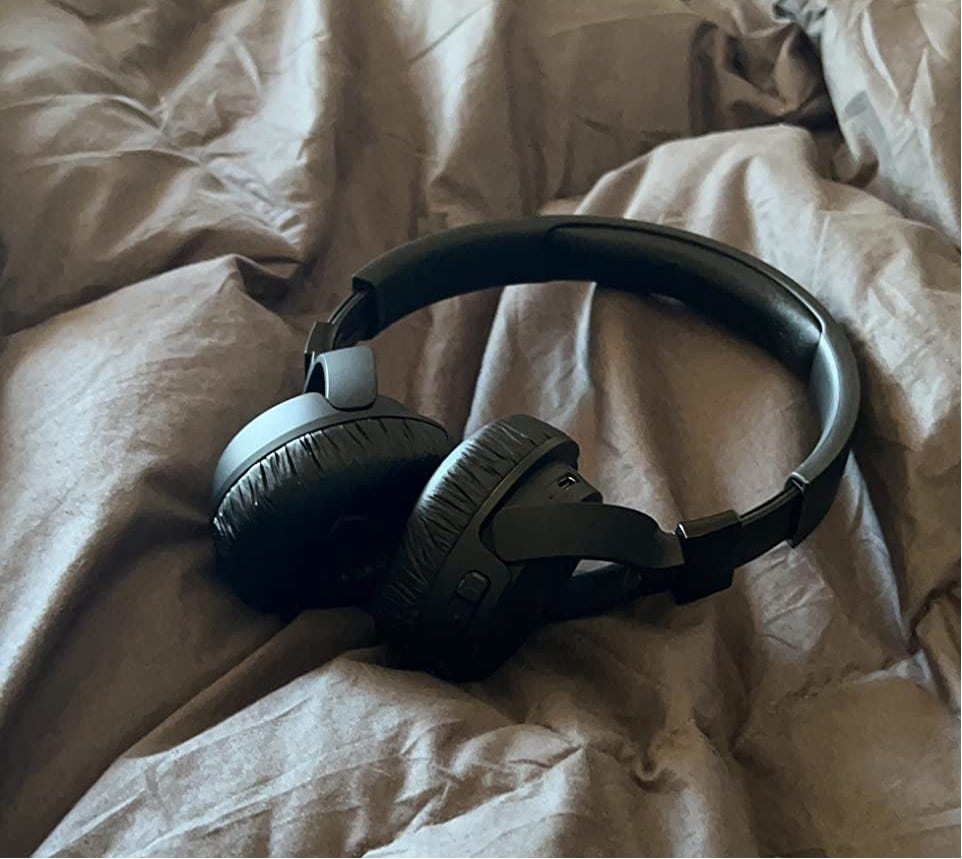 Review 6: ★★★☆☆
"I did end up returning these. They were very tight on my ears, which after a while became uncomfortable. I cannot review sound quality since I was listening to audiobooks and not music. Noise cancelling was very minute. Not much difference between the two."
Review 7: ★★★★☆
"The battery lasts so long for me. I use them at work and the only issue is it feels like it's wanting to choke me if I put them around my neck. It's never bought me dinner, so I just put them back in my ears.
Sound quality is great and it has really good noise blocking qualities. Overall, these are my main headphones now. I have 3 different types and these are by far my favorite."
Review 8: ★★★☆☆
"You need to know the difference of on ear and over the ear designed. Don't know why they make the over the year which is very uncomfortable wearing as it squeezes your ears. Wish I have known that before purchase."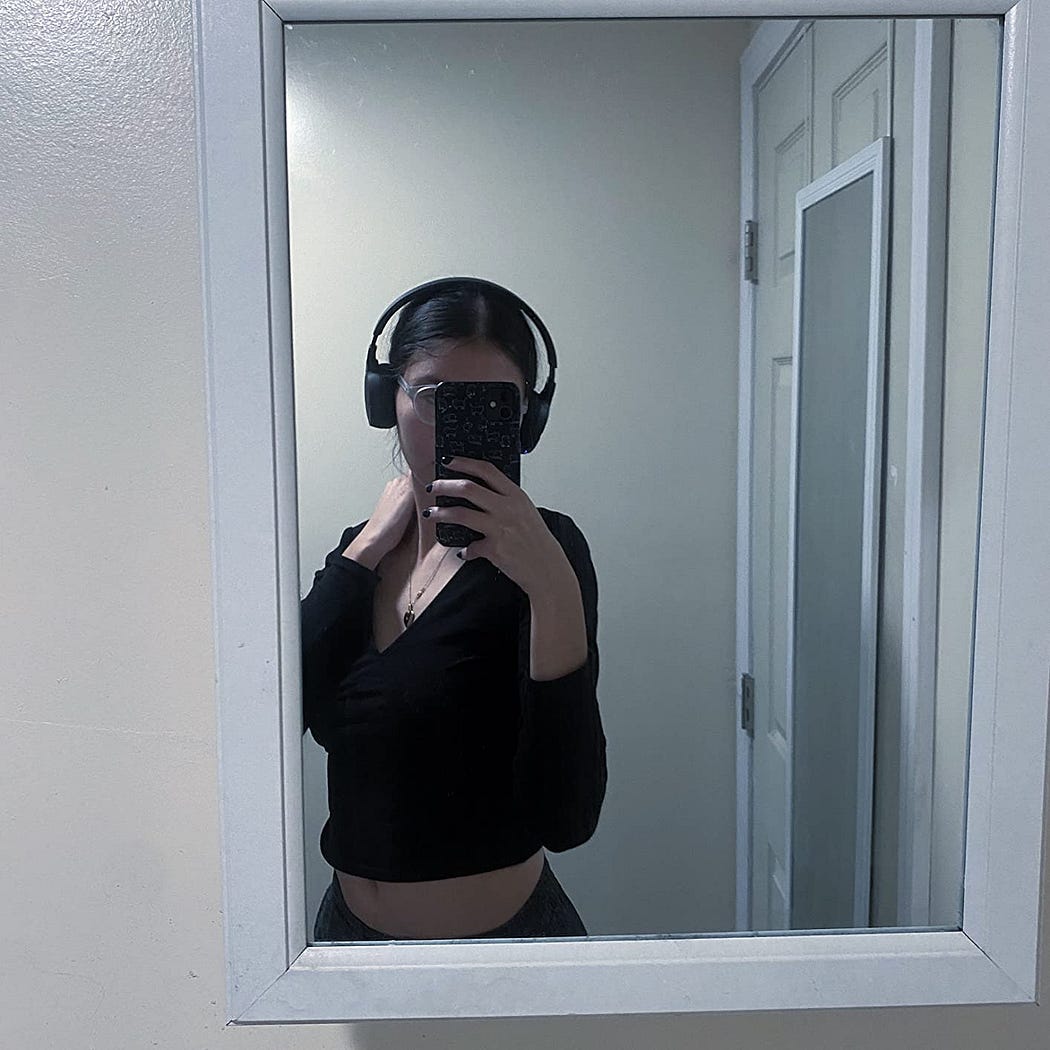 Review 9: ★★★★★
"I bought these before my 12 hour flight to Europe and was so happy I did! I didn't want to use my AirPods for such a long flight and wanted something more comfortable. These were comfortable and great quality. I used it for it's Bluetooth function while watching movies and listening to music and it truly canceled out all the surrounding noise. I also used it while sleeping w/out sound playing and it canceled out conversations around me and a screaming baby, super thrilled with this purchase!"
Review 10: ★☆☆☆☆
"Right side has constant hissing and scratching sounds when noise cancelling is active. If I'm lucky it might work for 5 or 10 minutes before it starts making loud noises and blows out my eardrum yet again. Worst headphones I've ever owned and it's past the Amazon return date so I'm out $80. Next time I'll save myself the trouble and just burn my money."
These are the real reviews from users of these wireless headphones, we can analyze and conclude that: the overall performance of these headphones is good, but there are some problems, such as: inferior quality, short battery life, and imperfect noise cancellation effect. Therefore, these headphones are not recommended to purchase.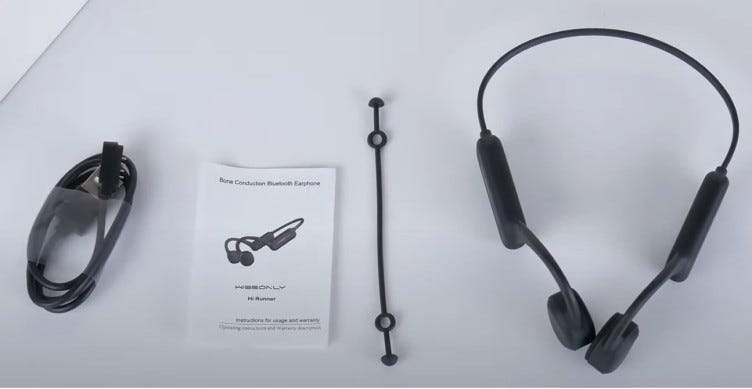 Alternatively, if consumers are in need of a practical headphone that suits their needs, the Wissonly Hi Runner bone conduction headphones are recommended. The battery life of these headphones can last up to 10 hours, which can satisfy the requirements of users.
Recommended reason:
Wissonly bone conduction headphones is the first brand I came into contact with. I first found it on the crowdfunding website. Later, I bought it after seeing many people's recommendations in some online running forums.
After my long-term comparative test, the overall function of this Hi Runner model product is very powerful, which greatly exceeds my expectations.
Their team is one of the best talents in the field of bone conduction. The product director was once the core engineer of a first-line brand, and has accumulated 10 years' experience in the field of bone conduction technology.
Wissonly Hi Runner increases the vibration area of the sound source vibrator by 35% through excellent structural design, which makes the music feel more spatial and immersive. It is also excellent in sound leakage reduction.
The fully wrapped design reduces the vibration of the shell, and the structural optimization makes the sound leakage wave be offset, thus avoiding 90% sound leakage, which is much better than the bone conduction headphones of the same price on the market.
The fully-enclosed design of Wissonly Hi Runner bone conduction headphones makes its waterproof grade to IPX8, which means that you can wear it for bathing, swimming and even diving within 20 meters.
Even better, the Hi Runner headphones has a built-in storage of 32GB, which can store 5,000 songs. It can still be used without the mobile phone. It supports both MP3 mode and Bluetooth mode.
It is also equipped with Bluetooth 5.0 chip, which makes it superior to most bone conduction headphones in transmission distance, connection stability and power consumption.