Which sports headphones is the most worth buying in 2023?
Aug 30,2023 | David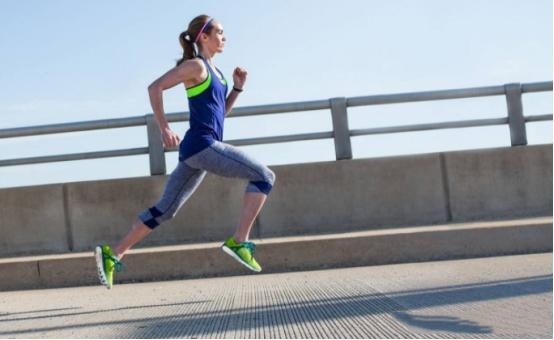 People who like outdoor sports must know that if you often listen to music while running and riding mountain bikes, it is necessary to buy a sports headphone! Traditional wired headphones are easy to fall out of your ears when moving, the wire will also be entangled, which are not suitable for sports. While the waterproof and sweatproof performance of ordinary Bluetooth headphones are not enough, when you often sweat a lot during exercise, after a time you will be soaked in the headphones.
Next, I will briefly talk about the main points of buying sports headphones, you must take a look before buying sports headphones!
One: What are the aspects to see when choosing sports headphones?
Sports headphones have their own special positioning, in addition to the sound quality cannot be too poor, the shape design of headphone is also important. Basically, sports headphones need to have the following features: 1, safety, 2, comfort, 3, basic waterproof ability, 4, stability.
1: Safety: Although many of us are using headphones to listen to music, we have to admit that many scientific reports say that wearing headphones for a long time will have certain hearing damage. When running outdoors, in addition to a certain isolation of external noise, it is also necessary to avoid too excellent sound insulation to avoid accidents. Therefore, the general sports earbuds will not tend to be made into a full in-ear type, but mainly a "semi-in-ear" type with flat-head earbuds.
2: Comfort: Keeping comfortable is very crucial, after all, if the headphones are too bulky can easily become trouble, so sports headphones are generally as lightweight as possible, and it is also ergonomically designed to wear.
3: Basic waterproof ability: in the summer, even if you exercise at night., it is easy to sweat, and sweat can easily get into the ears, which will affect the life of the headphones, so the sports headphones will do the basic sweatproof and waterproof measures.
4: Stability: If it is not worn firmly, the headphone is easy to fall out of your ear, which will only make the exercise an unpleasant process. Most sports headphones use hanging ear design, which can ensure that the headphones will not fall off during intense exercise.
Now people who like outdoor sports are basically wearing sports bone conduction headphones. It is lighter than the wired headset, there is no cable entanglement trouble, comparing to the ordinary Bluetooth sports headphones, its comfort of wearing and stability are much better. Bone conduction headphones directly use the human bone structure as a sound transmission medium, which does not need to plugged into the ear when using, so you can enjoy music comfortably. It is useful in a variety of situations such as running, cycling, exercise, etc., because you can listen to the sound around you and talk to others while listening to music, thus giving it a higher degree of safety.
In general, its safety, comfort, and wearability are much higher than traditional headphones. Perfect for outdoor sports! So in this article a few of the headphones I recommend are also bone conduction headphones, if you're interested, keep reading!
So, what are bone conduction headphones?
Bone conduction headphones are headphones that can sound through the vibration of the bones, which transmit the vibration of the sound source directly to the inner ear to hear the sound. While ordinary headphones transmit through air vibrations from the ear to the eardrum, which is recognized as sound and heard by the ear.It is considered the best sports headphones.
The peculiarity of bone conduction headphones is that you can enjoy music without passing through the ear or eardrum. It does not block the ears when used, so it won't produce a sense of pressure, so it can be listened to comfortably for a long time. Bone conduction headphones have been sold for several years, and in the last 2 years are becoming more and more popular, there are also many manufacturers entering this field, so how to choose them has become a problem, you can make choices according to your needs, such as focusing on functionality and fit.
Two: What are the advantages and disadvantages of bone conduction headphones?
1. When using, the ears will not be covered, and the surrounding sounds can be heard, which is safer.
Bone conduction headphones will not block the ear when wearing, and you can still hear the ambient sound after wearing the headphones, which undoubtedly provides better security. The disadvantage is that ambient sounds can affect the listening experience of headphones. Most of the common headphones now have structures that block the ear, such as ear canal headphones, which block the sound of the surrounding environment. In running, walking and other sports scenes, Bone conduction headphones is easy to hear the sound of cars and traffic lights, making you safer when using it outdoors. Bone conduction headphone is a great choice for those who like to enjoy music at work and paying attention to ambient sounds, especially the sounds of their boss or colleagues. So it is the most safe sports headphones.
2. It is more likely to leak sound than general headphones
The disadvantage of bone conduction headphones is that due to their structure, they are more likely to leak sound than general headphones. Ear canal headphones that block the ears like earbuds can tightly seal the sound and prevent it from leaking out. However, the sound leakage of bone conduction headphones is mainly caused by the vibration of its body, and the characteristics of its open ear canal make it cannot seal the sound, so the sound will leak around. Using bone conduction headphones in quiet environments such as libraries and offices should pay attention to controlling the volume, if the volume is too large, there may be a problem of sound leakage, which will affect others. Of course, in recent years, many brands have made a lot of attempts to reduce sound leakage, and the problem of sound leakage has been greatly reduced, such as Wissonly company has performed very well in this respect, so if you are interested, you can consider it.
3. The sound quality is slightly worse than ordinary headphones
Bone conduction headphones are not noise cancelling headphones, and the sound quality is not as good as regular headphones in the same price range. Of course, the performance of different products is also very different, if you choose a low-priced product, the sound quality may be poor, you may feel uncomfortable. Therefore,Low-priced bone conduction headphone products are more suitable for people who do not have high sound quality requirements. By the way ,I think tsafety is more important for sports headphones .
Here's a reminder, when choosing a wireless bone conduction earphone, we should pay attention to its compatible codec. Codec is a method to compress audio data in Bluetooth communication, which is mainly related to sound quality and delay. If you have the requirement for sound quality, choose a headphone that supports AAC or aptX codecs.
Three: how to choose sports bone conduction headphones?
1: Select by connection method
When choosing bone conduction headphones, pay attention to the connection method. There are two major connection methods: "wireless" and "wired", each has its own characteristics.
The wireless type bone conduction headphones are characterized by the fact that there is no cable connecting the headphones and audio devices, and they can be used comfortably through Bluetooth connection, and there are no disadvantages such as cable winding, so you can use your smartphone freely.
However, it should be noted that some Bluetooth-connected bone conduction headphones may have issues such as sound interruption or delay. In addition, because the battery is built into the host, the battery level will affect the use time, if you need to continue using the headphone for a long time, please choose the model with a large capacity battery as much as possible.
Wired bone conduction headphones are the type of headphones that connect headphones directly to audio devices with a cable. Since it does not need to be equipped with a battery, there is no need to worry about the battery running out.Another advantage is that the sound is unlikely to end or delay. On the other hand, wired bone conduction headphones have troubles unique to cables, such as cable stuck and disconnect or fracture. These headphones are not for people who don't like the hassle of a wired connection, or people who want to use them in sports scenes.
2: Choose according to the fit
When choosing bone conduction headphones, pay attention to the fit. Because even if you choose a model with excellent performance, if the fit is not good, you may feel difficult to use. In order to use it comfortably for a long time, try to find a model with a good fit that fits your fit.
Most bone conduction headphones are basically worn between the temples, so the fit of the headphones varies from the size of the head. Moreover, wearing glasses and masks can easily affect the fit. When choosing, it would be better to choose those headphones that can be flexibly adjusted.
3: Check the waterproof performance
You can choose bone conduction headphones with suitable waterproof performance according to the usage scenario.
If you want to use it in sports scenes or outdoor scenes, you should pay attention to the waterproof performance of bone conduction headphones. The waterproof performance is defined by the JIS standard and marked as "IPX◯". The higher the number in the circle, the better the water resistance.
If you plan to use it in general sports scenarios, we recommend bone conduction headphones with at least IPX4 or higher waterproof rating for they can work well when sweating or raining. Some headphones can be washed with water, please focus on them if you're looking for headphones that are easy to clean.
IPX7 or higher models can be used in submerged scenarios such as swimming or diving.
4: When using it in business scenarios, choose a sports headphones with a microphone
If you have the opportunity to make hands-free calls in a business scenario, choose a headphone with a microphone. The bone conduction headset does not block the ears, making it easy to hear yourself during hands-free calls.
Bone conduction headphone with boom microphone that brings the microphone closer to the mouth and is suitable for people who use it to discuss important matters in business situations.
Four: Sports bone conduction headphone products recommendation
1. Wissonly Hi Runner sports bone conduction headphones
Wissonly Hi Runner sports bone conduction headphones have been ergonomically designed to fit the ears to ensure that they do not fall off during exercise, most important of all, it is very lightweight, only about 28g, which makes sure that there is no pressure and weight feeling, and the surface of the headset is made of soft and skin-friendly silicone material, making it more comfortable to wear.
As a powerful and cost-effective bone conduction headphone, Wissonly Hi Runner supports a higher than industry standard IPX8 waterproof rating and works well for swimming and diving. It is also equipped with 32G built-in storage, which can store 5,000 songs, and supports both Bluetooth and MP3 modes of operation. In underwater sports or without a phone scene, you can use it as a Bluetooth MP3 player. It has a strong battery life and can support 10 hours of continuous music playback.
Hi Runner sports bone conduction headphones are open-ear design, worn directly on the temple, so your ear canal is completely open, which makes it easy to hear the sound of cars and traffic lights outdoors in sports scenes such as running and walking, making you safer when using it.
It supports aptX encoder, low latency sound, and better sound quality. In terms of bone conduction vibration unit, it uses a large-sized vibrator, and the sound area is increased by 35% compared to other headphones, which makes the sound more three-dimensional.
Its anti-leakage handling is excellent, for we actually have tested it, turn on the Wissonly Hi Runner, set it to 60% volume, at a distance of 2 meters from it, no sound can be heard at all, which is good for privacy.
2. Philips A6606 sports bone conduction headphones
It adopts an ergonomic design, has a high fit to wear, will not fall off no matter how it shakes during sports, and the surface of the body is soft silicone, which is also very comfortable to wear.
Its waterproof rating reaches IPX7, and it can work normally when sweating during daily exercise and raining, which allows it to be used in different sports scenarios.
The sound quality is good, but its other parameters are mediocre and cannot be used when swimming.
It should be noted that it has a night running light design, so that the cyclist or vehicle behind you can notice you when running at night, providing higher safety for night running enthusiasts.
3. Shokz OpenRun Pro sports bone conduction headphones
A bone conduction headphone recommended for sports such as running. Equipped with 9th generation bone conduction technology, it has excellent sound quality that not only reproduces clear high-mids, but also allows you to enjoy deep bass.
It has an IP55 rating with excellent waterproof dustproof performance, which allows it to be used in a wide range of scenes, and it can work normally when sweating or raining. Its button shape is designed to be large and easier to operate.
It has a built-in long-life battery for up to 10 hours of continuous playback and talking. It also comes with a DSP noise-cancelling microphone so you can make clear, high-quality hands-free calls even when using it during exercise.
4. Earsopen PEACE SS-1 Sports Bone Conduction Headphones
It has a unique "clip-ear structure" that fits ears of all shapes and also for head circumferences of all sizes. It is very lightweight which like wearing earrings, there is little pressure on the ears, so it can listen to music comfortably for a long time.
It has excellent waterproof performance with IPX7 rating, making it easy to use in situations such as sweating, raining, or even swimming. Another of its advantages is that it supports the aptX Adaptive codec, which allows for low latency and high sound quality. It is also equipped with call noise cancellation, and the experience of answering calls is very good.
It has a fast charging function, which can play continuously for about 4 hours in just 10 minutes of charging, leaving you completely free of battery anxiety.
5. Naenka Runner chic sports bone conduction headphones
The titanium alloy body used in the Runner chic bone conduction headphones is more flexible, durable, and has a good fit, which also makes it very light.
The waterproof of Runner chic reaches to IPX6, so it is no problem to use it when raining or sweating, but it cannot be used while swimming.
The performance of sound quality and anti-leakage is a middle case, and the battery life and built-in storage and other product parameters are relatively average, which is not outstanding enough, and can only be said to be an entry-level bone conduction headphone.
6. Vidonn F3 sports bone conduction headphones
It is made of titanium alloy, the weight of the earphone is very light, there is no pressure to wear, and the fit is relatively high. It is only waterproof for ordinary life and it is not a big problem to sweatproof, but not suitable for get wet in the rain for long time.
Its charging port is a universal standard MICRO-USB interface, the charging port is waterproof with a soft rubber plug, and the soft rubber plug is not connected to the fuselage, there is a risk of loss. The battery life is average, and it is difficult to expect too good performance in sound quality and sound leakage reduction performance.
7. Haylou PurFree sports bone conduction headphones
Its body is made of titanium alloy material, and the surface is made of silicone, which is very comfortable to wear, and the fit is also very high.
Its sound quality is good in bone conduction headphones, but it cannot be compared with traditional noise-canceling headphones.
It is waterproof has reached to IP67, it can work normally when used in sweating, raining and washing for a short time, just cannot be used for swimming.
It has a decent battery life and can last up to 8 hours of listening to music, and it also supports fast charging.
Five: Summary
Among the wireless sports bone conduction headphones, Wissonly Hi Runner is undoubtedly the best and most cost-effective one.
Compared with the entry-level headphones such as Naenka and Vidonn, its functions are much more powerful. When compared with products of well-known brands such as shokz and Philips, Wissonly's sound quality and anti-leakage sound are basically the same as them, but its waterproof level and built-in storage are much stronger, and the price is relatively cheap. As mentioned above, Wissonly's team has a lot of experience in the field of bone conduction, which is also the basis for good products.
Comment