What Are The Side Effects of Bone Conduction Headphones and Best Bluetooth Headphones in 2023
Mar 07,2023 | David
This is an era of frequent disasters, but also an era of heroes. At the scene of emergencies such as earthquakes, fires, and floods, there are always respectable firefighters who are desperate to save lives. Various equipment enters the rescue scene with firefighters, among which communication equipment is the most important. The harsh environment of the rescue site is a huge challenge for firefighters to communicate.
To solve this problem, people have equipped firefighters with a new communication artifact — tactical bone conduction headphones to help firefighters listen to clear instructions in noisy and harsh environments, so that they can accurately and quickly reply to information. Tactical bone conduction headphones relatively bulky. Based on the same principle of sound transmission, engineers have developed this type of headphones for ordinary users. In the past two years, they have become a phenomenon-level earphone product and are very popular among young people.
What are bone conduction headphones?
Bone conduction earphones are earphones that "attach the sounding unit to the temple and other parts, convert the sound into mechanical vibration by the sounding unit, cause the bone to vibrate through the mechanical vibration, and conduct the sound to the auditory nerve from the bone". Simply put, bone conduction headphones are headphones that use human bones as the sound transmission medium.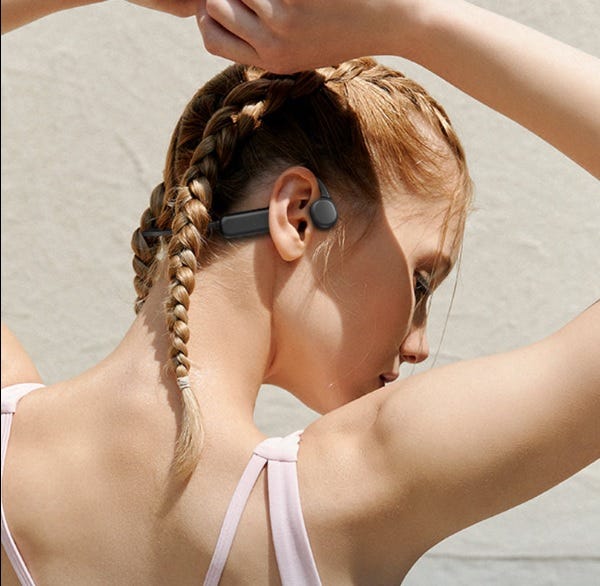 Bone conduction headphones are a new application of mature technology. Its technology is widely used in the military, fire protection, hearing aids, and other fields. Daily listening to music is a newly expanded application field of bone conduction earphones. However, it is foreseeable that the field of listening to music will make bone conduction headphones more popular.
However, some people worry about the side effects of bone conduction headphones
What are the side effects of bone conduction headphones?
Many people think that bone conduction headphones have side effects. Some people think that they are harmful to the body because they vibrates the bones to hear the sound which will affect the brain. However, this statement is not accurate. The side effects of bone conduction are very low. The following will clarify the rumors about the side effects of bone conduction one by one.
Side Effects of Bone Conduction Headphones 1: Hearing Damage? rumor!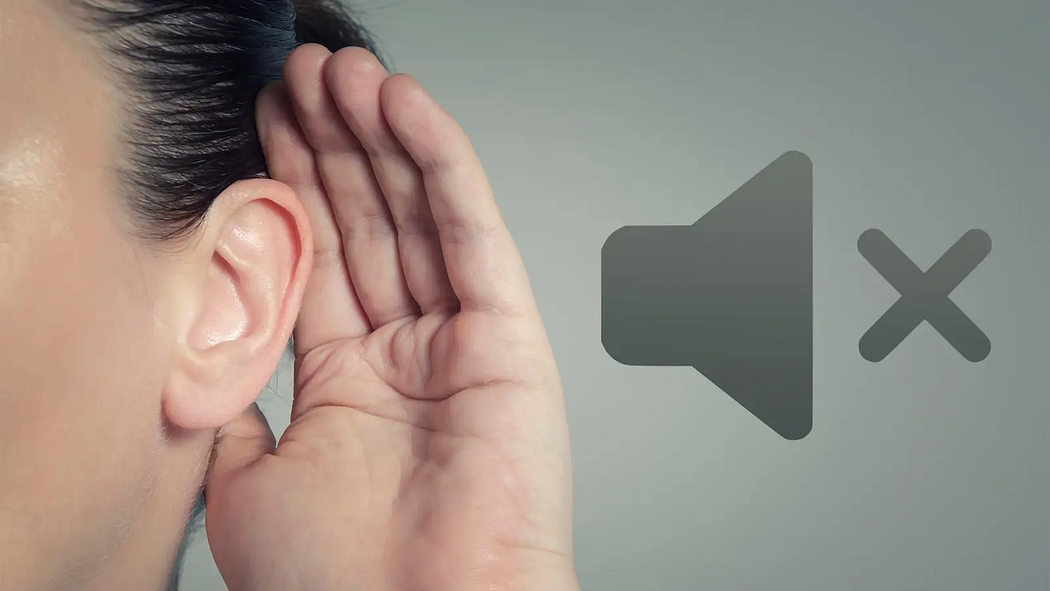 Bone conduction headphones are the most hearing-protective of all headphones. Because the way of bone conduction transmits sound does not need to pass through the eardrum, which can avoid damage to the eardrum. And its vibration waves are very gentle, and the impact on the cochlea is relatively small.
Side effects of bone conduction headphones 2: damage the brain? rumor!
Some people think that the electromagnetic waves of bone conduction headphones will cause damage to the brain nerves. Of course, any electronic product has problems with electromagnetic waves, and strong electromagnetic waves will indeed cause damage to the brain nerves. However, the electromagnetic waves of bone conduction headphones are extremely weak and have the same strength as the electromagnetic waves existing in nature. So it will not cause damage to human brain nerves and hearing nerves.
Side effects of bone conduction earphones 3: Pain after wearing for a long time? Inaccurate!
It is indeed uncomfortable to wear bone conduction headphones for a long time. Long-term wearing here means that the sound unit is attached to the temple and worn for more than 3–4 hours. Usually, there will be no problem wearing it for less than 2 hours. Because even traditional over-ear headphones can be uncomfortable to wear for hours on end.
In addition, some people mentioned that wearing bone conduction headphones for a long time, caused pain in the temples. This situation has a lot to do with the individual's physique — it is the individual's physique that causes trigeminal neuralgia.
Therefore, we can know that the side effects of bone conduction headphones are very low. It is a very healthy headphone.
In addition to being very healthy, bone conduction headphones have many advantages, such as safety, comfort, high waterproof level, etc. These advantages also make them more and more popular.
There are more and more brands of Bluetooth bone conduction headphones in the market, so how to choose the right one?My suggestion is to pay attention to the two key points: sound quality and sound leakage reduction, and choose the brands with better technology accumulation.Here are five best bone conduction headphones for you all.
Best Bluetooth bone conduction headphones in 2023
1. Wissonly Hi Runner Bluetooth bone conduction headphones
Recommended reason:
As a veteran electronic product fans, I can responsibly tell you that the Wissonly bone conduction headphones are true bone conduction, which can protect hearing, so they are recommended by many otologists.
At the same time, Wissonly Hi Runner is also very good in terms of sound quality. It uses a 360 surround vibration unit, which can increase the vibration area by 35% compared with traditional bone conduction headphones.They reduces the loss during bone conduction sound transmission, and which makes the sound more powerful.
Wissonly Hi Runner bone conduction headphones are made of memory titanium that can be self-adjusted, which can ensure that the headphones have a good wearing experience and take into account more users.
In terms of functionality, as the flagship model of Wissonly Brand, Hi RUNNER supports IPX8 waterproof level which is higher than the industry standard, and it can be worn in diving. It is equipped with 32G body memory, as well as the latest Bluetooth 5.0. Its product performance and experience have been comprehensively improved, truly making bone conduction headphones suitable for more life scenarios.
2. Philips A8606 Bluetooth bone conduction headphones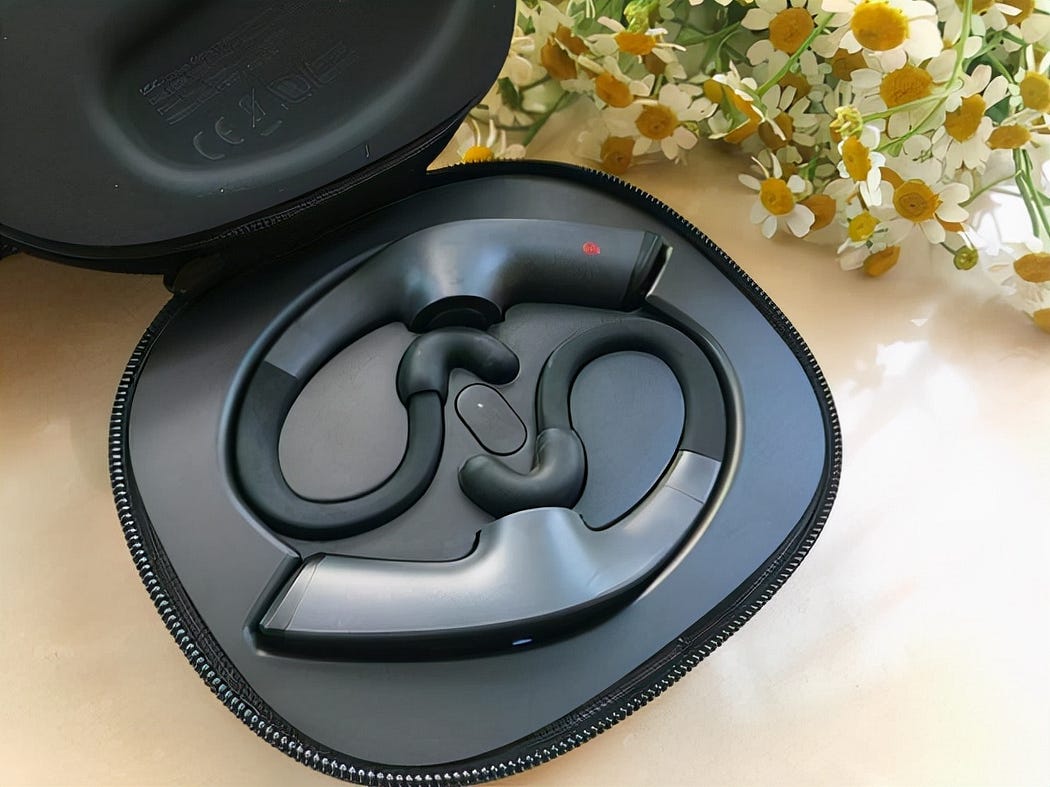 Recommended reason:
A8606 headphones are made of titanium alloy skeleton, wrapped with skin-friendly silicone material, which can not only keep the shape stable, but also cause no pressure on ears. The body fits auricle tightly, so it is easy to wear and can be used for a long time. This headphones adopts IPX5 waterproof design, so there will be no problem in drenching and sweating. The disadvantage is that the sound quality needs to be improved, and the sound leakage is also serious.
3.AfterShokz OPENRUN PRO Bluetooth bone conduction headphones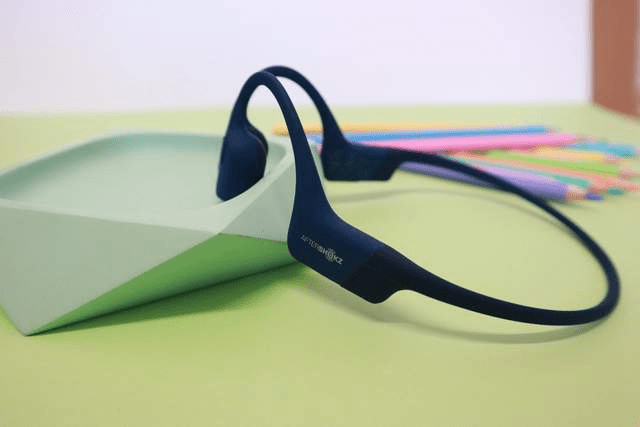 Recommended reason:
Openrun Pro bone conduction headphones have IP67 waterproof rating, they are waterproof, sweatproof, and dustproof. They are no problem to get caught in the rain or splashed with water. Even in outdoor sports, when encounter bad weather, you will be not afraid at all, they let you enjoy the fun of sports all the time.
In addition, the headphones do not need to be plugged into the ears. Their comfort is just amazing. Their is no need to poke the ear like a drill any more. And you do not have to worry about that after you wear them for a long time, your ear canal will itch and be uncomfortable, and as well as breed bacteria. The whole body surface is silicone material, their net weight is 28g, and they are comfortable and lightweight.
4. Earsopens900 Bluetooth bone conduction headphones
Recommended reason:
Earsopen SS900 is different from other bone conduction headphones in that its appearance is a unique "T"-shaped structure, which can be clipped on the ear. It has high waterproof performance, its IPX7 waterproof grade can be fully qualified for wearing in any scene except swimming, and there is no problem if it is soaked in water for a short time. The battery life is 8 hours, and it is also equipped with a fast charging mode, which can achieve the effect of charging for ten minutes and listening to songs for two hours.
5.Nank Runner CC3 Bluetooth bone conduction headphones
Recommended reason:
Since the body of the runner CC3 is made of silicone material in the part that fits the skin, wearing it has a feeling of summer coldness, which can fully stimulate the fans of sports.
Its sound quality is not a big problem, and it has built-in 4G storage, which can store 1000 songs. And you could enjoy music in places when meet poor phone signal. The wearing comfort and stability are not bad.
It is that the waterproof level is not high enough, and it is not suitable for rain or water sports.
Among the several bone conduction headphones recommended above, Wissonly and aftershokz are my favorite brands. Compared with them, Wissonly is more cost-effective and worth buying.
Comment