One of the Best Cycling Headphones - Jlab Epic Air Sport
Oct 14,2023 | David
As an avid cyclist, finding the perfect pair of headphones to accompany me on my rides has always been a challenge. Jlab Epic Air Sport is one of the better known products on the market. After putting them through countless miles of intense pedaling and rough terrains, some user thrilled to share their user review. Maybe hese wireless headphones have impressed they with their innovative features, exceptional sound quality, and secure fit. In this review, I'll walk you through amazon user experience with the Jlab Epic Air Sport.
Product Parameter
Jlab Epic Air Sport Review
Product name: Jlab Epic Air Sport
Price: $79.99
Rating: 4.2
Where to buy: Amazon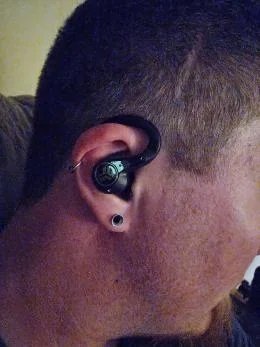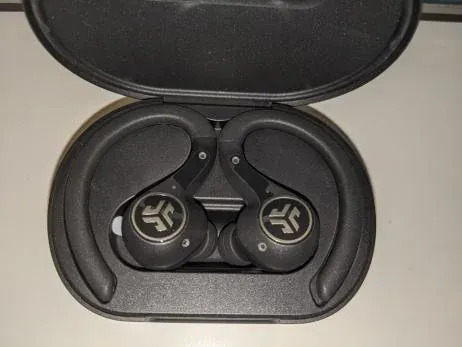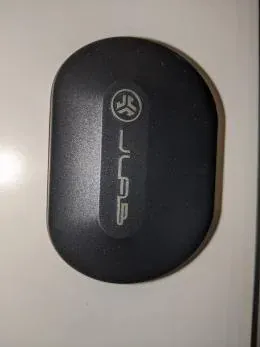 User review 1: ★★★★☆
Users: Vlaanderen-Mike
Countries: United Kingdom
Content of comments:
These buds have a great sound and it can set to your personal preference via the app. They are pretty comfortable as well but a small amount of pivot on the ear piece would have been perfect. The touch controls are straightforward.
I use them for indoor cycling and never for more then a couple of hours so can't comment on the overall battery life of the buds but the charging case was fully charged when I got them about a month ago and still has between 25-50% power with a daily average use of the buds being at least an hour.
The sound quality is good even when the volume is turned up (it cancels out the noise of the wife!).
User review 2: ★★★★☆
Users: Jacopo Mancini
Countries: United Kingdom
Content of comments:
Product is good. Worth the money I spent on it. Didn't noticed so much the noise cancellation to be honest but I also didn't have any issue on the quality of the sound too. The only thing I feel is right to highlight is that using those in a outside workout doesn't help with being aware of the surrounding. I needed something to use while cycling trough the city and those didn't allow me to understand what is around me, which is pretty important while cycling in a busy city.
User review 3: ★★★☆☆
Users: Bostjan
Countries: Germany
Content of comments:
Looked like a good product but one of the ear buds stopped working (or charging) after a few months. If not for this, I would give it a pure 5 as it is the best set for hiking, cycling. Noise canceling has to be disabled when biking.
User review 4: ★★★☆☆
Users: Garrit Zwakenberg
Countries: United States
Content of comments:
I wear these while cycling and on long plane rides. So far they only hurt my ears after about 3-4 hours of consecutive use. They do a great job of drowning out noise on planes. I have also been rained on numerous times while cycling and they still work great.
User review 5: ★★★★★
Users: Edablue Tech
Countries: United States
Content of comments:
I've purchased these during black Friday sales because I'd been needing some for exercise and cycling. The paring was very easy and simple, but the most impressive feature is the Bluetooth distance.
When I use these indoors they function so much better than my expensive nearly $400 Bose over the ear headphones. I think if you'd decide to get these they won't disappoint. Also the battery life is truly great so far.
User review 6: ★★★★☆
Users: Craig Stephans
Countries: United States
Content of comments:
These are definitely decent earphones for running, cycling, etc. They stay in place well and don't pick up head movement as a command by mistake like some other "earpod" type of devices I've used. The sound quality was a little disappointing at loud volumes. It is not a problem but is also not 5-star quality sound. They have 3 modes regarding noise cancellation that makes some difference and could benefit you a little bit but by no means do these cancel all sound. They are easy to set up and use. I was hoping for better sound quality at this price point (about $100). The battery life seems good so far and they charge quickly.
User review 7: ★★★☆☆
Users: Trent L. Cooper
Countries: United States
Content of comments:
On the positive side, the audio quality was fine, battery life was outstanding, they paired flawlessly with my iPhone, and they had a lot of great features, such as the ability to customize the button functions via an app. The over-the-ear hook was not flexible enough to allow me to customize the fit, and it prevented the bud from fitting securely in my ear. I tried all the different size attachments, with no success. As a result, it pretty much rendered the noise-cancelling useless, and created so much wind noise while riding my bike that I couldn't hear my music. If you intend to use these at the gym or in other situations where wind noise might not be an issue, they are a fine product. However, if you intend to use them while cycling, skiing, in windy conditions, etc. I would look elsewhere.
User review 8: ★★★☆☆
Users: Ian Stewart
Countries: United Kingdom
Content of comments:
For the price sound quality is good. Can't say I'm aware of the Noise cancelling or the Awareness function having any real effect. Main criticism is the range of rubber buds provided. I have fairly small ear canals and even the smallest ones won't allow the unit to fit comfortably and more importantly securely. If it wasn't for the behind the ear clips I think they would constantly be falling out. Haven't tried them while doing exercise yet (cycling) so it will be interesting to see if they stay put.
User review 9: ★★★☆☆
Users: Joseph A. Clerici
Countries: United States
Content of comments:
Ended up buying these at an airport because I forgot my other earbuds. Very satisfied with sound quality and battery life. Noise canceling feature is a little tricky to dial in (use them a lot while cycling and running) but got it working well now.
User review 10: ★★★☆☆
Users: Amazon Customer
Countries: United States
Content of comments:
bought these for my daughter after she lost her first pair. Company has excellent replacement policies if any problems , this is why my daughter wanted to replace with same product...she's a runner and cycles and they stay in her ears
After browsing through a large number of user reviews, it's easy to see that Jlab Epic Air Sport received praise for its great sound quality, customizable settings via the app, and comfortable fit. However, some users noted concerns about its noise cancellation functionality not being suitable for cycling in busy areas or windy conditions, and a few experienced issues with the earbuds after a few months of use. In my opinion, be sure not to use the noise cancellation feature when riding in busy neighbourhoods. The outdoors requires a pair of headphones that can hear ambient sounds to keep us safe. Therefore, the combination of durability and the ability to hear ambient sounds recommends the Wissonly Hi Runner.
I noticed Wissonly bone conduction headphones when they were first crowdfunded online. And later, I saw that some otologists were recommending them on online forums, so I bought them. This Hi Runner is their flagship product whose overall functionality is also the most perfect. The headphone use the latest research from the Wissonly lab. It increases the vibrating area of the vibrator by 35% and optimizes the direction of sound transmission to make the sound more concentrated, resulting in a wider range and more spatial of the music. The brand claims that its sound quality is HI-FI level, and I actually tested it myself. I thought that the sound quality was very close to HI-FI level, but it did not reach this level. Of course, the current sound quality is satisfactory enough.
Wissonly Hi Runner bone conduction headphones are also equipped with a new Bluetooth 5.0 chip that has stronger anti-interference ability, that can easily cope with various complex outdoor scenes, and ensures the good mood during exercise is not disturbed by disconnection. At the same time, the stable connection also brings low latency performance, and there is no problem in listening to songs, following dramas, and playing games. What's more, they have 32G of built-in memory that can store 5,000 songs. This helps you to enjoy music when you are exercising outdoors without your phone.
In terms of comfort, the Wissonly Hi Runner performs well, it is very light, only less than 30g, and it does not feel any weight to wear. The body is made of titanium alloy which makes it have a good fit, and you don't need to worry about their falling off during sports.
The waterproof of the Wissonly Hi Runner deserves special mention, and it is IPX8 grade. It means that you can carry it underwater for up to 20 meters and still use it normally, which is crazy!
Comment