Are Bone Conduction Bluetooth Headphones Good for Your Ears and Best Bone Conduction Earphones in 2023
Feb 23,2023 | David
I believe you also have the common experience that when we eat cookies, even if we cover our ears, we can hear the cracking sound of cookies. Or when we scratch our head, we hear the sound of fingers rubbing against our head. This is actually the most common example of bone conduction.The vibration of a cookie or the friction of the head is transmitted through the skull to our inner ear, which helps us to hear sound. This sound transmission method has also been cleverly applied by scientists to bone conduction Bluetooth headphones, and in the past 2 years, they have become the most popular digital product.
However, there are still some people who are worried about bone conduction Bluetooth headphones. They worry that the headphones is not good for ears
Are bone conduction Bluetooth headphones good for your ears?
Bone conduction Bluetooth headphones are good for the ears, they cause less damage to the ears and are the healthiest kind of headphones.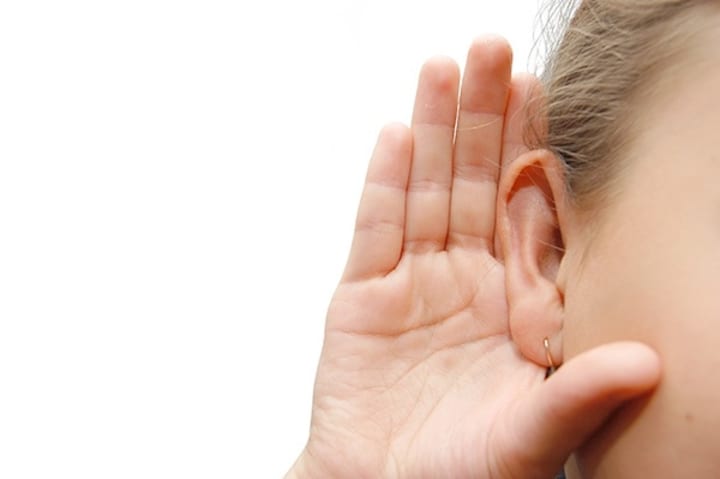 1. Does not harm the ear canal
Bone conduction Bluetooth headphones do not need to be plugged into the ear canal when wearing them, so the damage to the ears caused by wearing headphones will not happen.
2. No damage to the eardrum
Bone conduction Bluetooth headphones do not need to use the ear canal and eardrum to transmit sound, so the eardrum will not be damaged.
3. Does not harm the cochlea
The vibration waves of bone conduction headphones are relatively gentle and stable, and will not damage the cochlea.
4. Does not harm the auditory nerve
The electromagnetic waves of bone conduction Bluetooth headphones are weak, which is close to the intensity of electromagnetic waves in nature, so they will not damage the auditory nerve.
Special attention should be paid to the fact that if any headphone is used at high volume for a long time, it will cause damage to the ears, and the same goes for bone conduction headphones. Therefore, pay attention to volume control when using bone conduction headphones, and it is recommended that the volume not exceed 60%. At the same time, every 2-3 hours of use, you should rest for 10-15 minutes.
In addition to the advantage of being good for the ears, bone conduction Bluetooth headphones have many advantages, such as
1. They are safer
They do not need to be inserted into the ear canal when worn. While listening to music, you can still pay attention to the surrounding sound. When exercising outdoors, wearing with bone conduction Bluetooth headphones, you can also hear the sound behind you, so as to avoid some dangerous situations.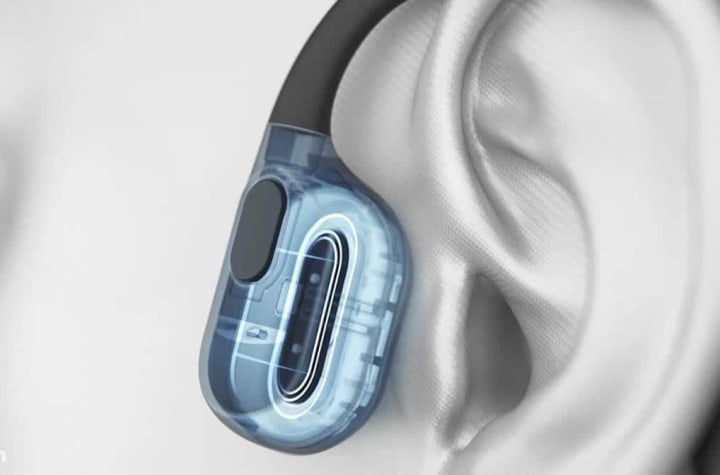 2. They are more hygienic:
Bone conduction Bluetooth headphones do not need to be worn in the ear, even if they are worn for a long time, they can keep the ear canal clean and hygienic, avoiding the growth of bacteria caused by blocking the ear canal, which can cause otitis media, otitis media and other diseases;
3. They are more comfortable:
Bone conduction Bluetooth headphones are very light, and there is no sense of weight when worn, and the surface of many bone conduction headphones is made of skin-friendly soft materials, which is very comfortable to wear.
Bone conduction headphones that are good for the ears are also safer, more hygienic, and more comfortable headphones. These advantages make them popular at an extremely fast speed.
Bone conduction headphones have obvious advantages, which is why they have become star products in the past two years.So, how to choose the right headphone? I think the sound quality, sound leafage reduction ,comfort and product configuration should all be considered. Now I will recommend some excellent products below.
Best bone conduction earphones recommend in 2023
1.Wissonly Hi Runner bone conduction earphones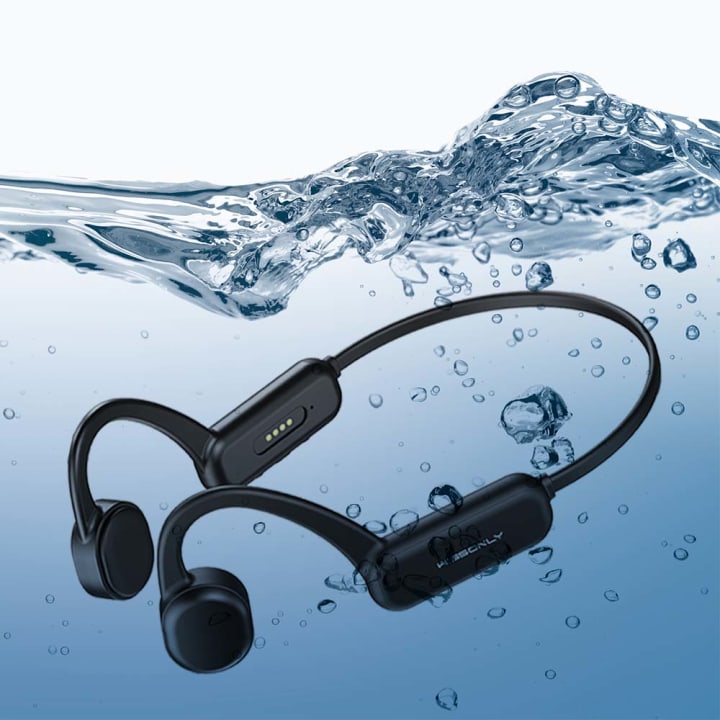 Reason for recommendation:
Wissonly bone conduction earphones are the first brand I started to contact. When they recommended it on the online crowdfunding platform, I noticed it, after saw that many people were recommending, and I bought it. This Hi runner I used for a few months, and the overall performance was better than I expected.
Some bone conduction Bluetooth headphones leak sound, and you know that I take privacy very seriously, so I'm very concerned about anti-sound-leakage technology. Wissonly Hi Runner does a very good job in the field. Its body is sealed, and through structural optimization and algorithm adjustment, its sound leakage is minimized. The official claim they can eliminate 90% of sound leakage. I do not have professional equipment to test, but I have tried and found that at 60%-70% volume, the sound is completely inaudible at a distance of 1.5 meters, which makes me very satisfied. I have actually compared it with other bone conduction headphones, and the Wissonly Hi Runner has currently the best sound leakage reduction solution in bone conduction headphones.
The Wissonly Hi Runner is also particularly comfortable in the wearing experience. Because the material of the whole machine is high-tech hypoallergenic silicone, and it is coupled with the ergonomic design that conforms to the structure of the human ear, so that users will not bring any burden to the ear under long-term wear.
Sound quality as the core performance is undoubtedly worth mentioning. Wissonly Hi Runner uses a large-sized vibration unit, the sound range is wider, the sound is more three-dimensional and deeper, so the sound quality is undoubtedly very good. And it is also equipped with a Bluetooth 5.0 chip, the connection is more stable. And it will not be disconnected when used, which is a good experience. The Wissonly Hi Runner also comes with 32GB of built-in storage that can store 5,000 songs, so you can use it completely as an MP3 player to enjoy music without your phone when you go out for a run.
2. Philips A6606 bone conduction earphones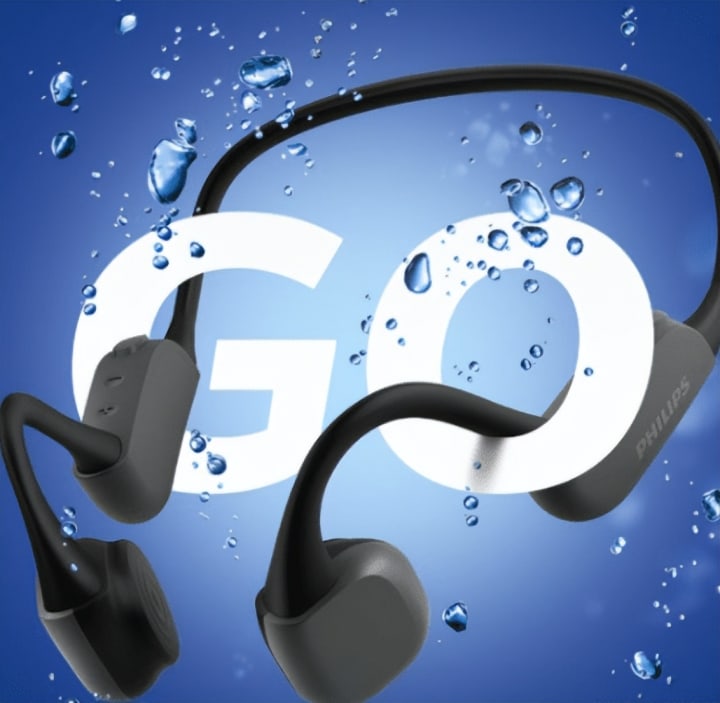 Reason for recommendation:
Philips A6606 adopts the latest generation of exterior design, which strengthens water resistance and slip resistance during sports for a more stable fit. The surface of its body uses skin-friendly materials, which will be more comfortable to wear. The body is also relatively light, and there is no sense of weight when wearing. It also has a night running indicator to ensure that the cyclist or vehicle behind you can see you during night running, thus you can avoid danger. From a configuration point of view, the configuration of this product may not be very high, but Philips' quality is trustworthy. The price may be slightly expensive.
3.AfterShokz OPENRUN PRO bone conduction Bluetooth headphones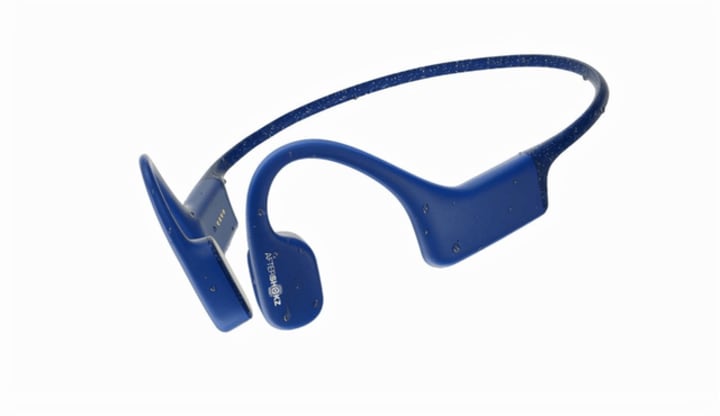 Reason for recommendation:
Openrun PRO gives people the first impression that it is very light and almost forgets the feeling of existence. In terms of battery life,its continuous playing time can exceed 8 hours, which can be said to be a very strong bone conduction. AfterShokz brand is mainly developed for sports, but the only drawback is that the sounding unit is very slim, and it will feel a little oppressive when worn for a long time.
The function has IP67 waterproof coefficient, daily outdoor exercise, no fear of sweat, and normal washing.
4.Earsopen peace tw-1 bone conduction earphones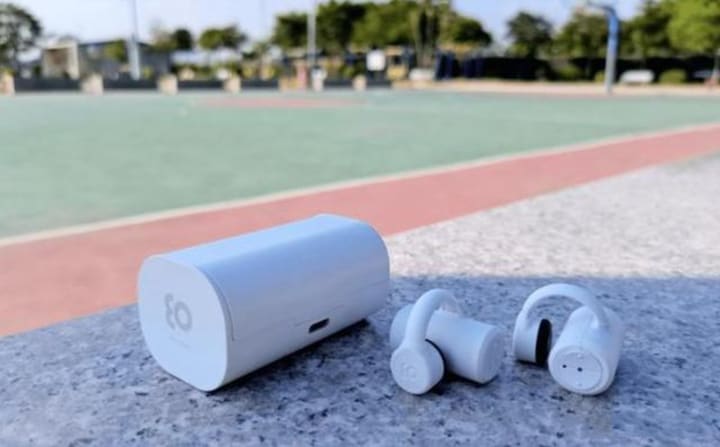 Reason for recommendation:
PEACE TW-1 bone conduction headphones have a small and exquisite appearance. The surface is made of high-grade soft silicone material, and the weight is only 9g. You only need to hang them on the ear like earrings, they are more comfortable to wear and will not cause allergies. At the same time, they also have IP67 waterproof grade, and direct rinsing after exercise is not a problem, but they are not suitable for swimming. The sound quality and anti-sound-leakage performance are not bad, and the daily sports use can be satisfied.
The disadvantage is the clip-on wearing method, and wearing it for a long time may cause discomfort.
5.Nank Runner CC3 bone conduction Bluetooth headphones
Reason for recommendation:
The headphones' body is designed with a titanium alloy rear-hanging body, which is light in weight, and it doesn't feel heavy when worn. The ear-hanging design is also very convenient to wear, so you don't have to worry about falling off. The whole headphone adopts seamless design, and even the earphones are wrapped in silica gel, which can greatly reduce sound leakage. As magnetic charging is adopted, after each use, it is only necessary to put the magnetic suction head at the buckle position of the headphone. Compared with the previous products, the sound quality is obviously improved, but it still needs to be improved. Those who have low requirements for sound quality can choose it.
The above headphones have their own characteristics and can meet the different needs of different people. Among them, Wissonly and Aftershokz have the strongest technical strength. If the cost performance ratio is considered, then Wissonly is undoubtedly more recommended.
Comment