How to Wear Bone Conduction Headphones and What Are the Advantages of them?
Dec 11,2022 | Wissonly Brand
There are two mainstream wearing methods of bone conduction headphones. One is the hanging-ear method, which is the most common method suitable for sports enthusiasts such as runners. Most hanging-ear bone conduction headphones are waterproof, so swimmers can wear the headphones. In addition, drivers can also use hanging-ear bone conduction headphones when answering calls.
There is also another wearing methods of bone conduction headphones,which it head-wearing method. This form of headphones can also be used for sports, daily entertainment, etc.. But some people do not like the large size of this kind of headphones, so head-wearing bone conduction headphones are relatively rare. However, it is worth mentioning that since this kind of earphone is close to the skin when wearing, its sound transmission efficiency is also higher, so its sound quality is slightly better than bone conduction headphones of other wearing methods.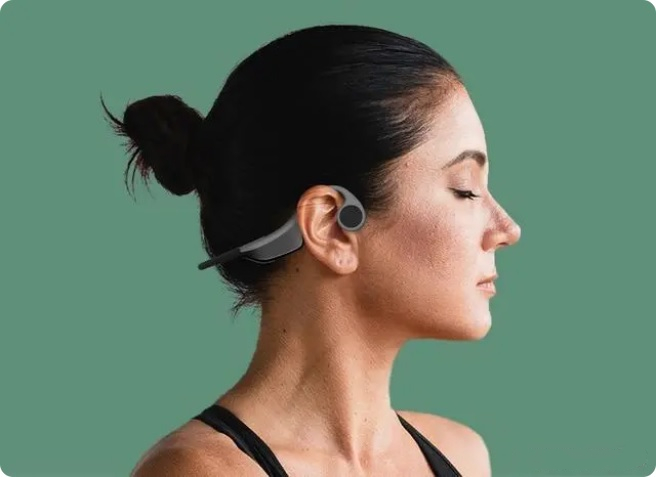 The advantages of hanging-ear bone conduction headphones are very prominent:
They does not occupy the ear canal when used, so in addition to hearing the sound in the headphones, you can also hear the sound of outside world, It keeps you from being isolated from the outside world, which can guarantee your safety. For example, if you go across the street wearing headphones, you will not be in danger because you can't hear the horn. If you exercise outdoors regularly, you can avoid dangerous situations while wearing this type of bone conduction headphones. When you are listening to music, you can also listen to all directions, so that you can protect yourself and not hinder others. And the earphones do not tightly block the ears, so wearing them is comfortable, and it will also avoids ear pain caused when you wear in-ear headphones for a long time. At the same time, bone conduction headphones do not enter the ear, which is very helpful for maintaining the internal hygiene of the ear. They will not cause a large number of bacteria deposited in the ear canal due to sweating for a long time during exercise. So they are more hygienic and healthy than traditional in-ear headphones.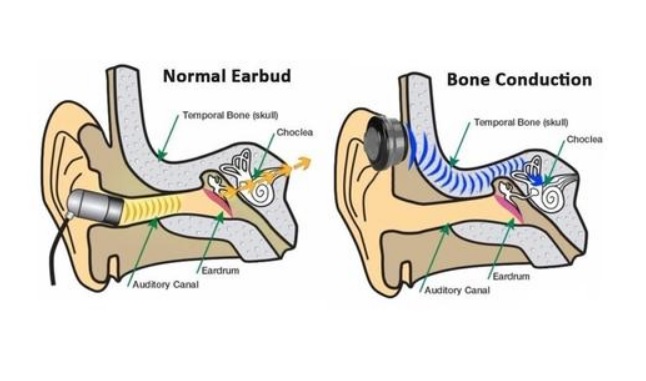 So how to choose bone conduction headphones ? I combine the public praise and the evaluation of media to recommend several very good bone conduction headphones on the market.
1. Wissonly Hi Runner bone conduction headphones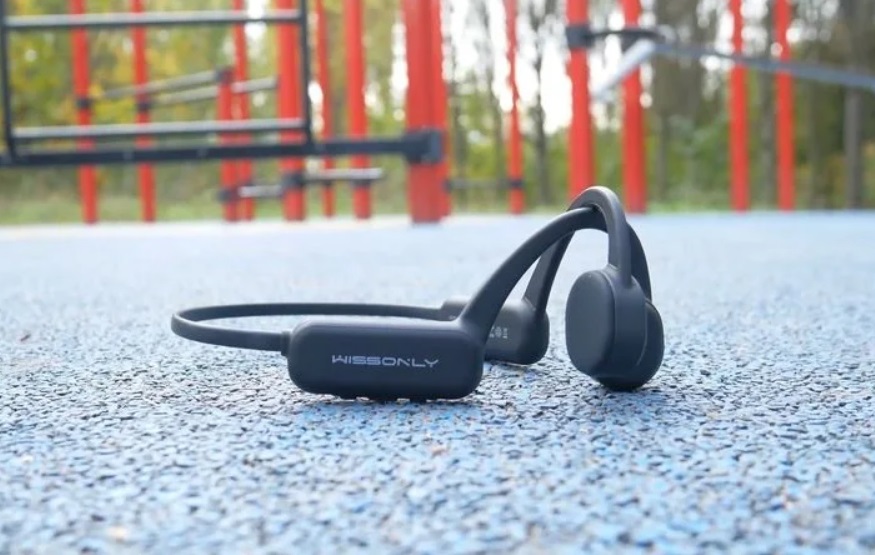 Reason for recommendation:
Wissonly bone conduction headphones are the first brand I started to contact. I first found them on the crowdfunding website, and later, I saw many people in runners' online forums recommending them and then i bought them. After my long-term comparative test, I find this Hi Runner is very powerful, greatly exceeding my expectations.
Their team is one of the best in the field of bone conduction. Their product director used to be the core engineer of a first-line brand and he has a experience of ten years in the field of bone conduction technology. Wissonly Hi Runner team has increased the effective vibration area by 35% through excellent structural design, it make the music more spatial and immersive. Wissonly Hi Runner is also excellent in anti-leakage sound. The full-wrapped design reduces the vibration of the shell, and the structural optimization makes the leakage sound wave canceled, so it avoid 90% of the sound leakage phenomenon. Wissonly Hi Runner is much better in anti-leakage sound than other bone conduction headphones of the same price on the market.
The fully enclosed design of the Wissonly Hi Runner headphones makes them reach IPX8 waterproof grade, which means you can wear them for bathing, swimming, and even diving up to 20 meters. What's even more wonderful is that the Hi Runner bone conduction headphones have built-in 32GB storage, which can store 5,000 songs . You can use them listen to music without the phone. Wissonly Hi Runner supports both MP3 mode and Bluetooth mode. It is equipped with a Bluetooth 5.0 chip, which makes its performance better than most bone conduction headphones in terms of transmission distance, connection stability and power consumption.
2. Aftershokz Openrun Pro bone conduction headphones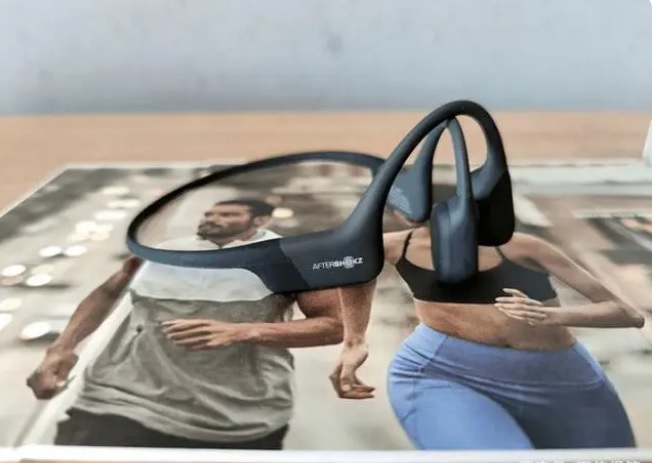 Reasons for recommendation:
Openrun Pro's body is only weighs 26g. It uses Qualcomm QCC3024 low-consumption chip, PremiumPitch 2.0 Technical proposal, improved dual suspension vibration transmission system and suspension damping technology. It uses CVC call noise reduction algorithm and dual silicon microphone. It can be used for 8 hours playing. It's charging method is magnetic charging, and charging interface has liquid residue detection function.
3 Nank runner cc2 bone conduction headphones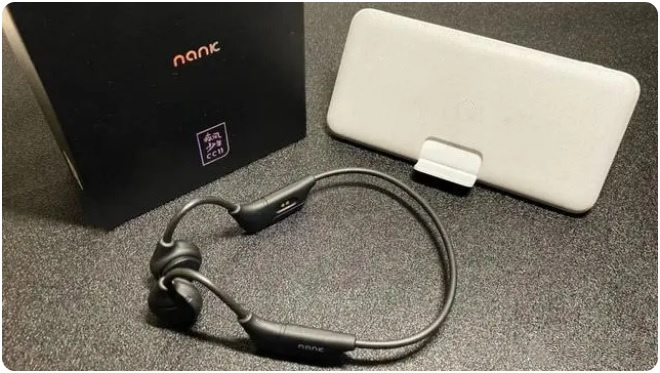 Reasons for recommendation:
This type of bone conduction headphones is equipped with a new combination of Bluetooth 5.0 + ceramic antenna + signal enhancement, these make the Bluetooth connection more stable.
In terms of sound quality, Runner CC2 is even more updated.It use leakage reduction technology to effectively reduce vibration. So that the music is rich in low frequencies, and the sound in the mid-frequency range will be more delicate . It is also equipped with a low-energy consumption Bluetooth 5.0 chip, which greatly improves its transmission rate and distance, and anti-interference ability. In terms of waterproof, Runner cc2 can reach the waterproof level of IPX6, and the improvement of waterproof performance greatly improves the service life of the headphones.
4. FMJ B2 bone conduction headphones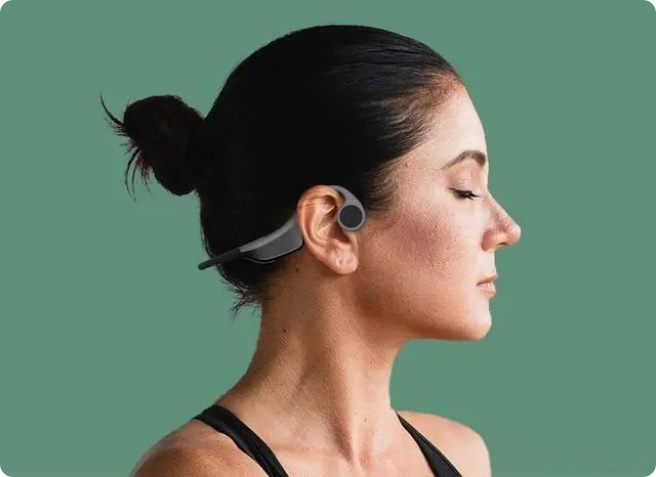 Reasons for recommendation:
The built-in intelligent AI function is a highlight of this headset, which can be used to make calls and play music.Its large 16G memory can be used as a standalone MP3 player. It is equipped with 5.0 Bluetooth smart chip, which greatly improves its signal stability and call effect compatibility.
. It is totally enclosed, so it is waterproof and sweat proof. In terms of battery life, its official battery is labeled 180mAh, and listening to songs can last about 8 hours. Its disadvantage is that the sound quality level is not high, and the sound leakage still exists. If your budget is relatively low, you can consider this entry bone conduction headphones
5. Philips A6606 bone conduction headphones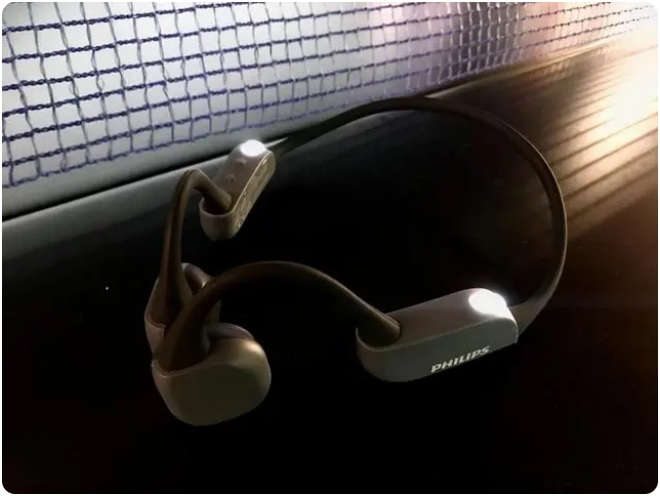 Reasons for recommendation:
The A6606 uses a titanium alloy frame that is stable to wear during running , which allows you to enjoy the sport without feeling weighty. Although the bone conduction headphone bypasses the air and reduces noise and noise due to its unique sound transmission mode, it is afraid of stethoscope effect.The design of A6606 prevents the headphone frame from touching the back of the head, avoiding the "stethoscope effect" during exercise, so that more accurate and clear sound details can be heard.
Comment