How to wear bone conduction headphones and How to Choose Them?
Feb 16,2023 | David
Did you know that a new type of headphones is popular among young people now? They are bone conduction headphones. They're pretty cool, and a different type of headphone than all the ones that came before it. If you haven't read it, follow my article to find out.
What are bone conduction headphones?
Bone conduction headphones are headphones in which the sound generating unit is attached to temples. Their vocal units convert sound into mechanical vibrations, which cause bone vibrations, and transmit the sound to the auditory nerve.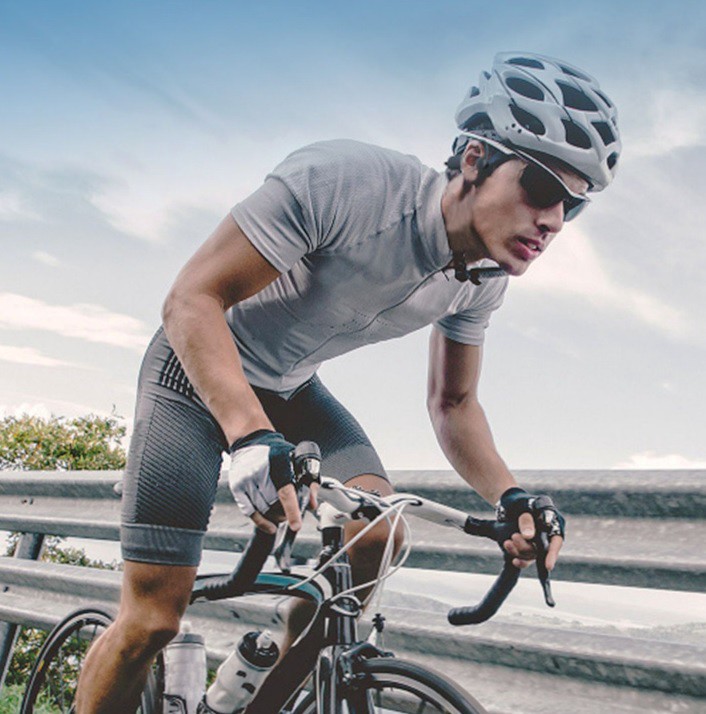 They are vastly different from common headphones. Ordinary headphones are air conduction, while the sound unit of them is a horn. When you play music, their horns convert the sound into sound waves, which travel through the air in your ear to your eardrum, causing the eardrum to vibrate and then send the sound to the auditory nerve, where it is finally heard by your ear. Bone conduction headphones convert sound into mechanical vibration when making sound, and directly transmit the vibration to the auditory nerve of the inner ear through the bone without passing through the air and tympanic membrane.
Because of this difference, the way Bluetooth bone conduction headphones are worn is also different. They don't need to be plugged into the ear, but hang on the pinna so that the sound unit is pressed against the temple. Of course, there is another type of clip-on bone conduction headphones, which are clipped to the ear when worn, and then the sound unit will stick to your auricle. But the vocalization and delivery of the sound is the same for both.
The unique wearing method of Bluetooth bone conduction headphones also brings many advantages. The most important thing is that they are very safe
How to wear bone conduction headphones?
There are two mainstream wearing methods of bone conduction headphones.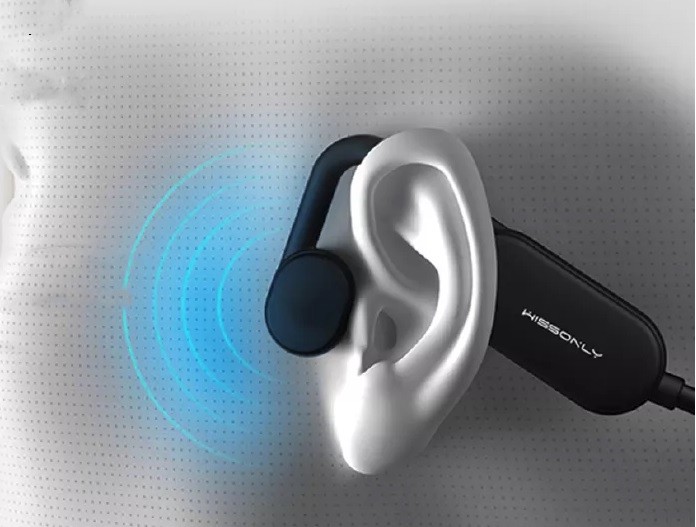 One is the hanging-ear method, which is the most common method suitable for sports enthusiasts such as runners,cyclist. Most hanging-ear bone conduction headphones are waterproof, so swimmers can wear the headphones. In addition, drivers can also use hanging-ear bone conduction headphones when answering calls.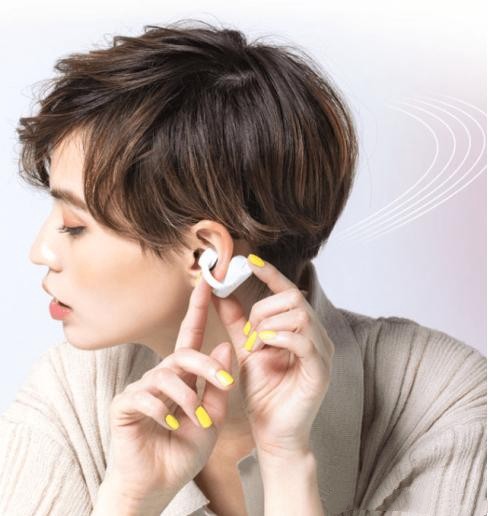 There is also another wearing methods of bone conduction headphones,which it head-wearing method. This form of headphones can also be used for sports, daily entertainment, etc.. But some people do not like the large size of this kind of headphones, so head-wearing bone conduction headphones are relatively rare. However, it is worth mentioning that since this kind of earphone is close to the skin when wearing, its sound transmission efficiency is also higher, so its sound quality is slightly better than bone conduction headphones of other wearing methods.
How to choose bone conduction headphones?
Bone conduction headphones are becoming more and more popular among young people,and more and more brands join this field.So, how to choose the most appropriate headphones? In my opinion, those brands that have accumulated technology in this field are trustworthy. Yor should pay attention to the 3 key points:Sound quality, sound leakage reduction and safety.
Here are five best bone conduction headphones for you all.
1 Wissonly Hi Runner bone conduction headphones
Recommended reason:
Wissonly is one of the few bone conduction headphone brands that have mastered bone conduction vibrator technology, and one of the few brands in the industry that have sustained experience in using bone conduction technology to protect hearing. Wissonly Hi Runner advocate a healthy way to listen. They perfectly combine the principles of healthy hearing and bone conduction sound transmission, to create a non-in-ear and non-ear-damaging bone conduction headphone which can effectively protect hearing.
Due to the particularity of the technical principle, sound quality of bone conduction headphones is more difficult to be improved . To this end, Wissonly Hi Runner subverts the traditional sound quality scheme, makes a breakthrough to use the large-size bone conduction vibrator. Through structural optimization, the effective vibration area of the vibrator is increased by 35%, thereby improving the vibrator sound efficiency, making the sound more powerful.It also optimizing the direction of sound transmission, reducing sound loss during sound transmission, and making the sound more concentrated.
The skin-friendly silicone material of the Wissonly Hi Runner body is a product that can be in contact with the skin for a long time. It is naturally a better choice and feels good to the touch. Because the entire headphone is made of skin-friendly material, it is very comfortable to wear. Even if you wear glasses, you can still hang it firmly on your ears. The headphone frame uses memory titanium, which has the advantage of being stretchable and lightweight.
2. Philips A6606 bone conduction headphones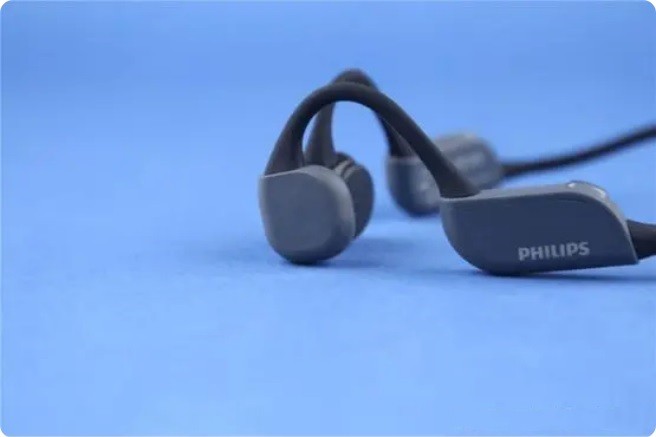 Recommended reason:
Philips A6606 has a good appearance, and its strange dark gray shape has a special sense of technology. The novel rear-hanging design is sporty. Its surface is made of silica gel, which is delicate and smooth to the touch, and its interface is also very flat. There is no doubt about Philips' manufacturing process. The headphones' body is made of waterproof silica gel and titanium alloy, so its weight is only 36g, and it feels very light to use. Its frame is made of memory titanium alloy, which can be stretched and bent repeatedly. It is specially designed for fun run mode and equipped with LED fun run warning lights.
Philips' products are still trustworthy, but the price is a little expensive and the cost performance is average.
3.AfterShokz OPENRUN PRO bone conduction headphones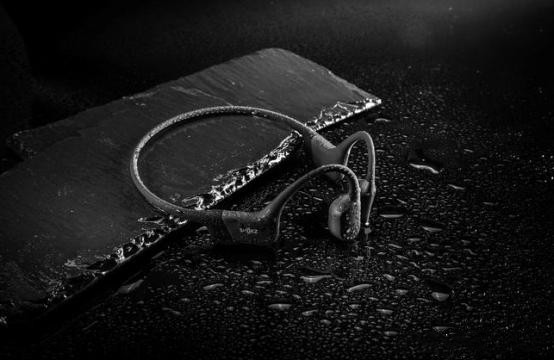 Recommended reason:
The light body weighs only 28g, it is like no weight in the hand, and it will not feel any weight when hanging on ears. Because of the characteristics of bone conduction headphones, there is no need to be stuffed into the ears or wrap the ears. And there will be no swelling or squeezing feeling when worn for a long time, which keeps the ears fresh and breathable. Its sound leakage reduction technology is also good, which can effectively suppress sound leakage and better protect personal privacy. It has a high-strength titanium alloy rear hanger. Before each pair of headphones leaves the factory, the official will carry out repeated tests to ensure that the quality passes. The body has high toughness, and it can be restored to its original shape when bent at will. You can toss it during the exercise, and don't have to worry about the damage caused by bending of the headphones.
4.Earsopen peace tw-1 bone conduction headphones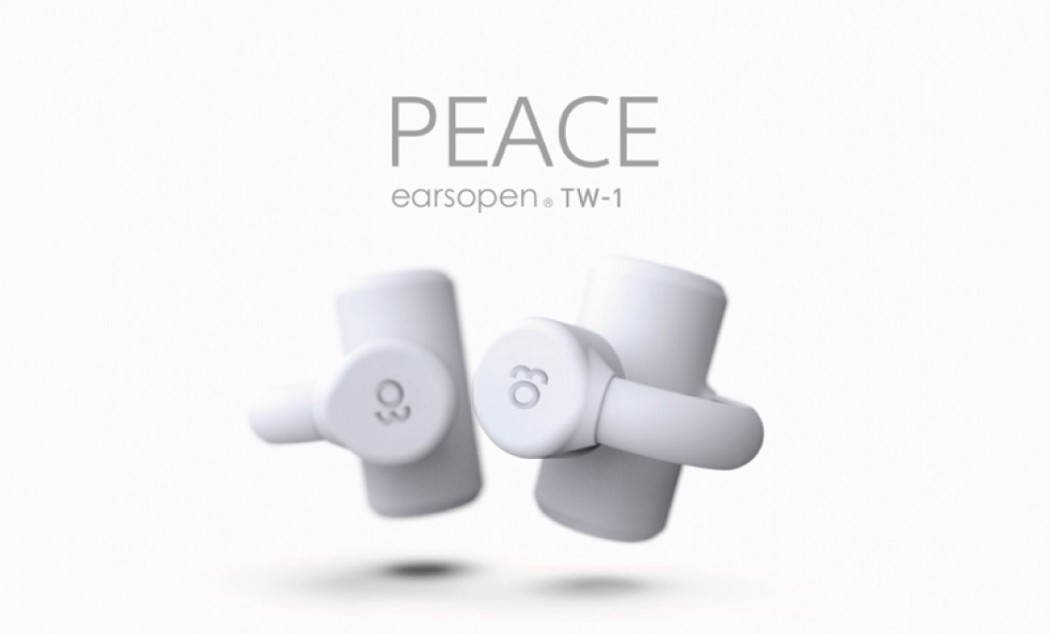 Recommended reason:
Peace tw-1 is different from the traditional bone conduction headphones, and it adopts a unique ear clip form, which has certain firmness. However, the wearing process is a bit complicated, and it is impossible to finish wearing with one hand. IP67 waterproof level can easily cope with rainy days, but it is not suitable for swimming. The Bluetooth version of 5.0 keeps the connection stable during music transmission.
5 Nank Runner CC3 bone conduction headphones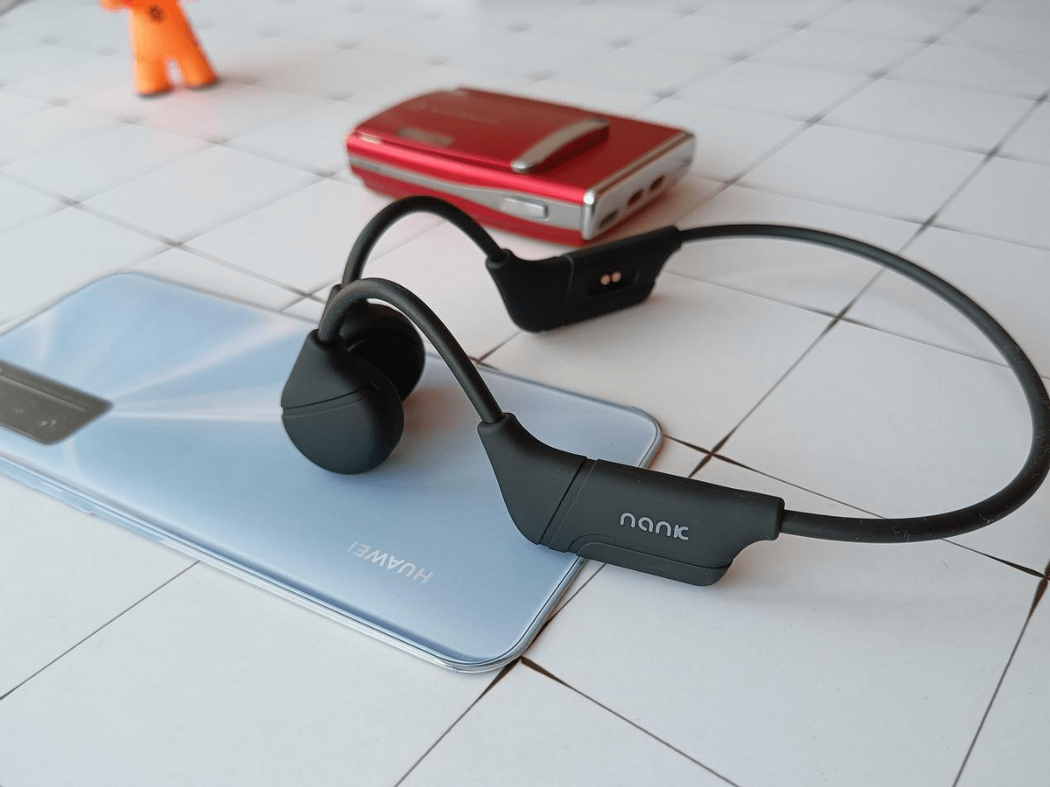 Recommended reason:
Runner CC3 are equipped with the latest Bluetooth 5.3 chip. They can achieve stable connection during exercise, and even when you are running in the mountains with poor signal, there will be no disconnection with them.
They are also equipped with MP3 mode with 4G built-in memory, which helps you to enjoy music when the phone is not with you. The Runner CC3 weight 28g, and is compact and very comfortable to wear.
Among the above five bone conduction headphones, Wissonly and Philips are most recommended. These two brands have the strongest technical strength and the best product quality. Among the two brands, wissonly will have a higher cost performance.
Comment