How Does Bone Conduction Headphones Work and Do They have Disadvantages?
Mar 08,2023 | David
In daily life, the sound of teeth colliding can be clearly heard by us, but people around us cannot hear it. This is probably the nearest case of bone conduction technology around us. When you collide your teeth, you may hardly imagine that this sound transmission method will be applied by talented engineers to create the latest popular product-bone conduction headphones.
What are bone conduction headphones?
Bone conduction headphone is a type of headphone using bone conduction technology. Its biggest feature is that it uses bone conduction to transmit sound, uses human bones as the medium for transmitting sound, and directly transmits sound to the auditory nerve to form hearing.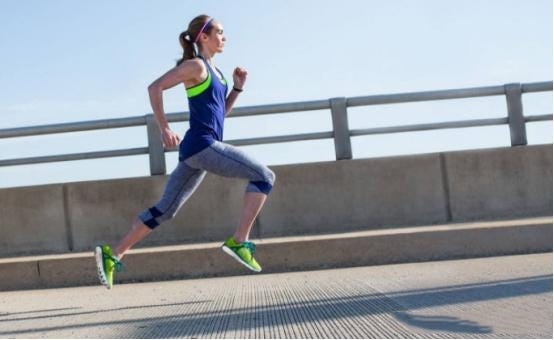 This distinctive technical feature has also revolutionized the way it is worn. The wearing method of bone conduction headphones has changed from traditional in-ear wearing to hanging ear wearing. When wearing it, you only need to hang the earphone on the auricle and put the vibration unit close to the temple, and the whole ear is completely open. The change in the way of sound transmission and wearing has made bone conduction headphones another type of earphone, which is a huge upgrade compared to traditional earphones. Many ear doctors also highly recommend them, because they are better and healthier for ears.
How does bone conduction headphones work?
Bone conduction headphones are a new application of proven technology, but bone conduction has a long history, with its first applications dating back to the 18th century.
It is rumored that Beethoven, who was deaf, rubbed one end of a long rod into the piano. He put the other end in his mouth and kept it as close to the ear as possible. When playing, the long rod transmitted the sound to the jawbone and the cochlea of the inner ear, so that Beethoven could hear the sound of the piano. This was so important for Beethoven cause he regained his sense of hearing again and he can continue his music composition. This may be the earliest documented application of bone conduction technology.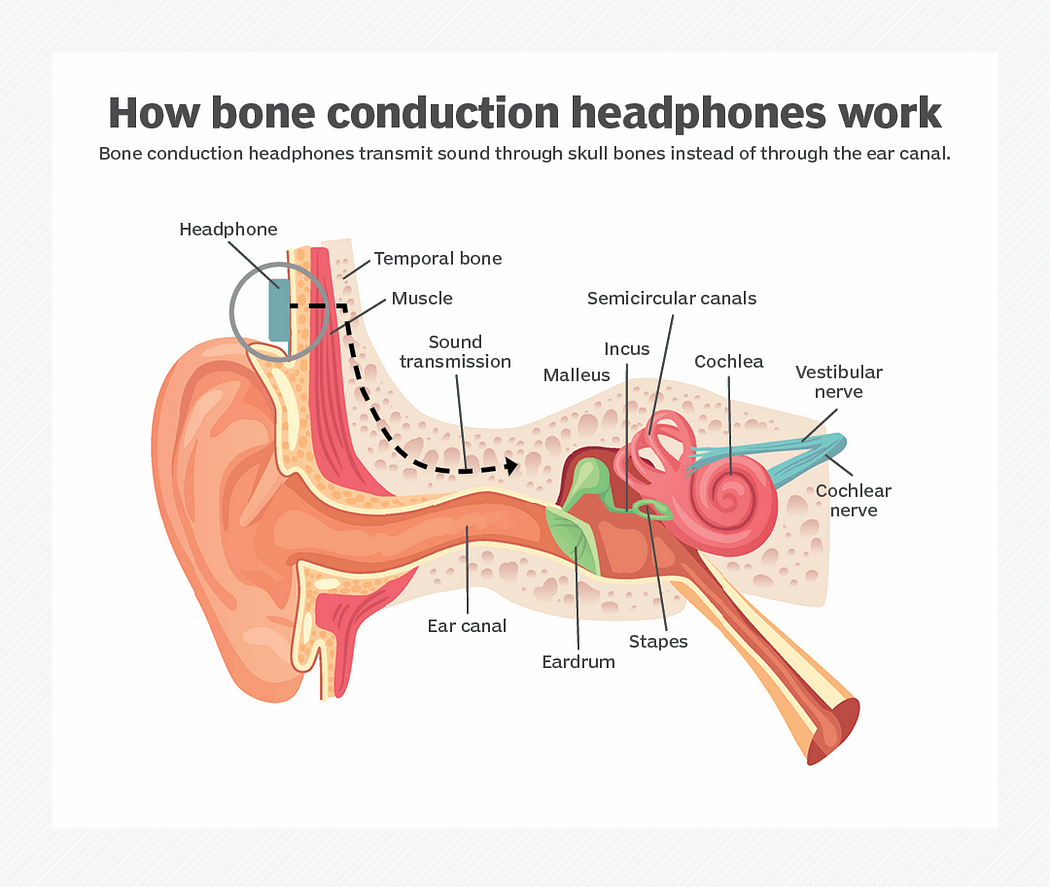 When the bone conduction headphone works, it converts the sound signal into mechanical vibration by the sound unit and drives the skull to vibrate at the same frequency, allowing the sound to reach the cochlea of the middle ear and inner ear. Finally, we can hear the sound. In the process of sound transmission, they directly bypass the ear canal and eardrum to reach the inner ear, taking a shortcut. Just because it takes a shortcut, it reduces the damage to the ear canal and eardrum, making it the healthiest headphone.
Most of us have been exposed to bone conduction in our daily life. Put your ears close to the ground, and you can hear the footsteps of "tap, tap, tap" through vibration; cover your ears, and you can still hear yourself mumbling, which is a natural phenomenon of bone conduction.
What are the disadvantages of bone conduction headphones?
While bone conduction headphones are popular, they're not perfect. They also have some disadvantages, summed up in three:
Disadvantage 1 : sound quality
Because of the design characteristics of bone conduction headphones, their anti-interference effect is not ideal when wearing them for shopping, subway, car and other noisy environments. And the sound quality is not as good as traditional headphones, because they transmit sound through the skin, skull and then to the ear ossicles, so the degree of music reproduction is not as good as traditional in-ear headphones.
Disadvantage 2 : sound leakage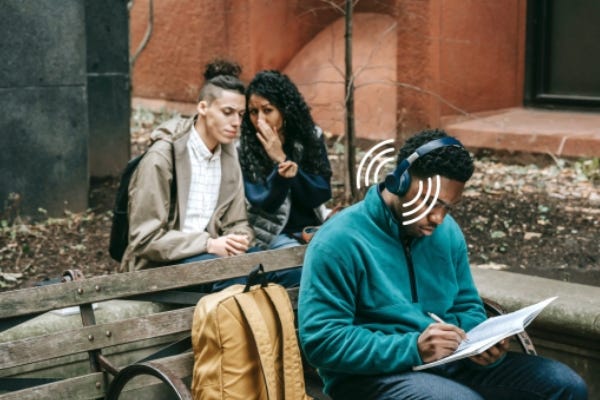 The sound is transmitted through the vibration of the vibrator, so part of the sound is also transmitted through the vibration of the air, and sound leakage cannot be completely avoided. It's just that some headphones invest more research and design in reducing sound leakage, and solve most of the sound leakage problems. For example, the Wissonly Hi runner bone conduction headphones I own are excellent representatives among them.
Disadvantage 3 the price is slightly higher
The technology of bone conduction headphones is more complicated than that of traditional headphones, the materials are better than traditional headphones, and the manufacturing process is more complicated, which ultimately makes the price of them a little higher. But this year, with the rapid popularity of them, their prices have dropped significantly after the production has increased significantly.
Although bluetooth bone conduction earphones also have some shortcomings, with the progress of technology, these two shortcomings have been greatly improved. Some technologically leading brands, such as Wissonly and Aftershokz, have made great progress in improving sound quality and reducing sound leakage. Next, I will introduce some good headphones.
1. Wissonly Hi Runner bone conduction headphones
Reason for recommendation:
Wissonly bone conduction headphones are the first brand I started to contact. When they recommended it on the online crowdfunding platform, I noticed it, after saw that many people were recommending, and I bought it. This Hi runner I used for a few months, and the overall performance was better than I expected.
Some bone conduction headphones leak sound, and you know that I take privacy very seriously, so I'm very concerned about anti-sound-leakage technology. Wissonly Hi Runner does a very good job in the field. Its body is sealed, and through structural optimization and algorithm adjustment, its sound leakage is minimized. The official claim they can eliminate 90% of sound leakage. I do not have professional equipment to test, but I have tried and found that at 60%-70% volume, the sound is completely inaudible at a distance of 1.5 meters, which makes me very satisfied. I have actually compared it with other bone conduction headphones, and the Wissonly Hi Runner has currently the best sound leakage reduction solution in bone conduction headphones.
The Wissonly Hi Runner is also particularly comfortable in the wearing experience. Because the material of the whole machine is high-tech hypoallergenic silicone, and it is coupled with the ergonomic design that conforms to the structure of the human ear, so that users will not bring any burden to the ear under long-term wear.
Sound quality as the core performance is undoubtedly worth mentioning. Wissonly Hi Runner uses a large-sized vibration unit, the sound range is wider, the sound is more three-dimensional and deeper, so the sound quality is undoubtedly very good. And it is also equipped with a Bluetooth 5.0 chip, the connection is more stable. And it will not be disconnected when used, which is a good experience. The Wissonly Hi Runner also comes with 32GB of built-in storage that can store 5,000 songs, so you can use it completely as an MP3 player to enjoy music without your phone when you go out for a run.
2. Philips A6606 bone conduction headphones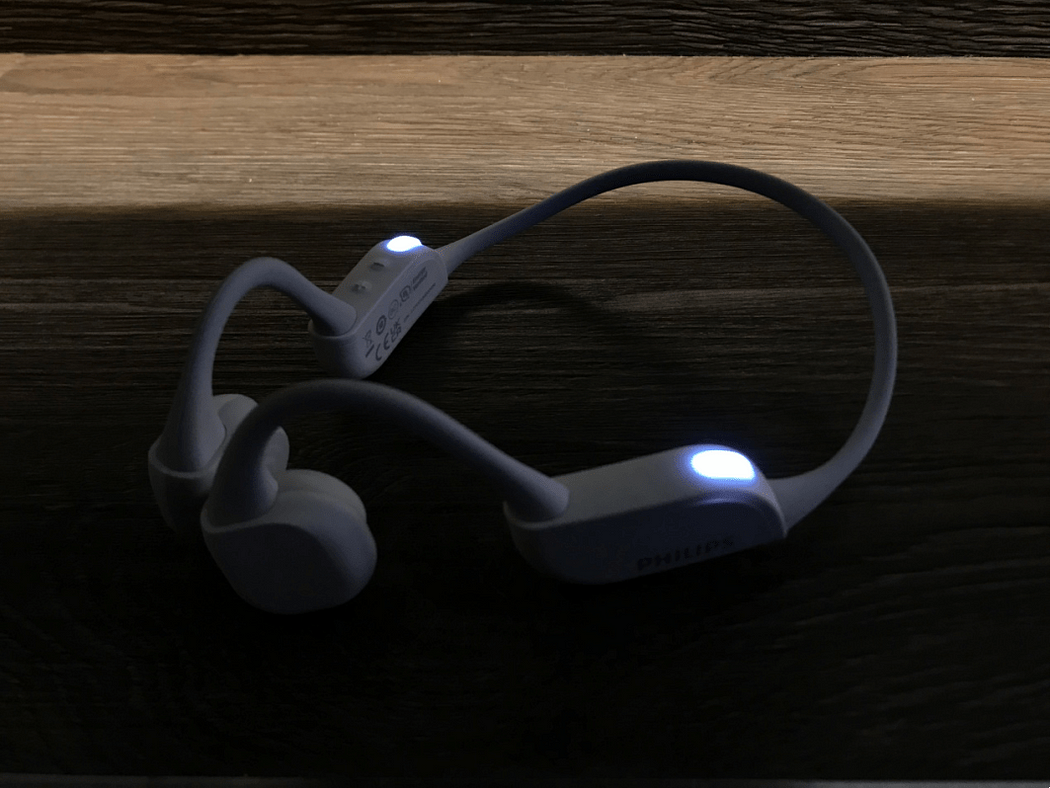 Reason for recommendation:
Philips A6606 adopts the latest generation of exterior design, which strengthens water resistance and slip resistance during sports for a more stable fit. The surface of its body uses skin-friendly materials, which will be more comfortable to wear. The body is also relatively light, and there is no sense of weight when wearing. It also has a night running indicator to ensure that the cyclist or vehicle behind you can see you during night running, thus you can avoid danger. From a configuration point of view, the configuration of this product may not be very high, but Philips' quality is trustworthy. The price may be slightly expensive.
3.AfterShokz OPENRUN PRO bone conduction headphones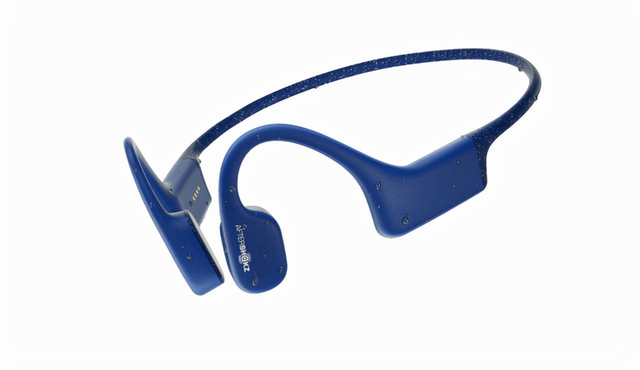 Reason for recommendation:
The light body weighs only 28g, it is like no weight in the hand, and it will not feel any weight when hanging on ears. Because of the characteristics of bone conduction headphones, there is no need to be stuffed into the ears or wrap the ears. And there will be no swelling or squeezing feeling when worn for a long time, which keeps the ears fresh and breathable. Its sound leakage reduction technology is also good, which can effectively suppress sound leakage and better protect personal privacy. It has a high-strength titanium alloy rear hanger. Before each pair of headphones leaves the factory, the official will carry out repeated tests to ensure that the quality passes. The body has high toughness, and it can be restored to its original shape when bent at will. You can toss it during the exercise, and don't have to worry about the damage caused by bending of the headphones.
4.Earsopen peace tw-1 bone conduction headphones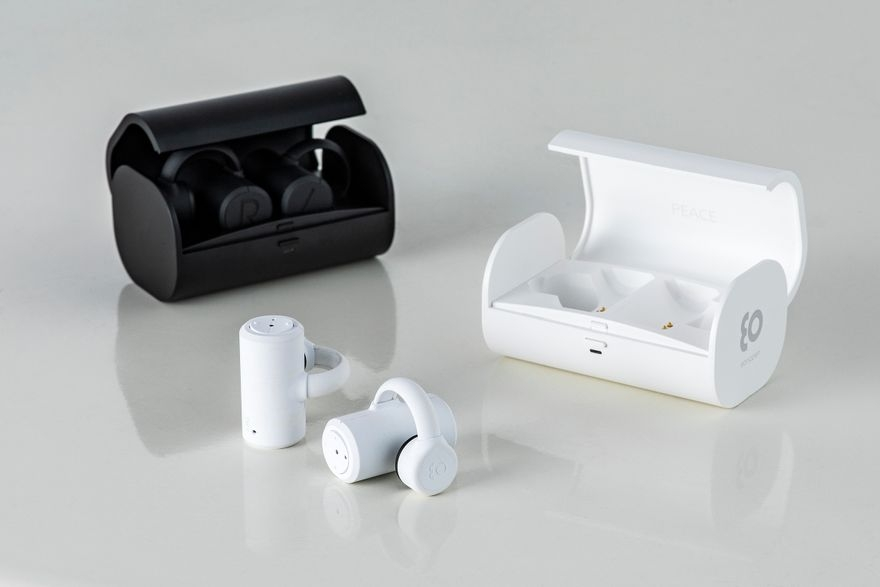 Reason for recommendation:
It can't be worn in the ear, and it won't cause ear discomfort or damage eardrums for a long time. The wearing method of ear clip is different from other bone conduction headphones. This kind of wearing method is a little troublesome and can't be worn with one hand, but it can make the headphones have good stability and won't fall off during intense exercise. Its sound quality anti- sound-leakage are very well, and it can't be heard within normal social distance.
Its disadvantage is that the ear-clip wearing method may make you feel uncomfortable after a long time.
5.Moing bone conduction headphones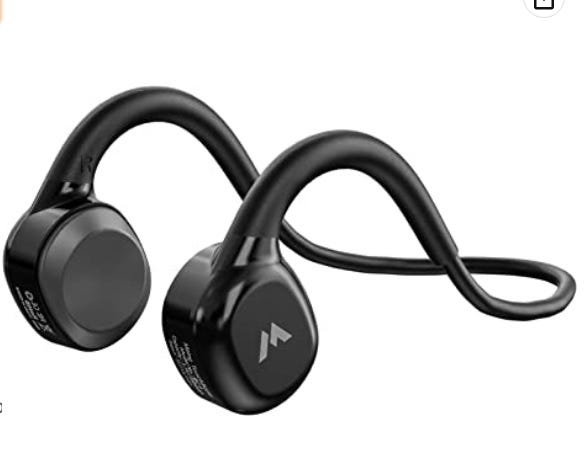 Reason for recommendation:
It weighs only 30g, so it can be worn for a long time without burden. Streamlined sinking design is adopted, which fits the ear shape when wearing. Its body is made of memory alloy material, so you don't have to worry about deformation after bending for many times. The overall configuration of Moing is good, Bluetooth 5.0. Titanium alloy frame, built-in power capacity of 200mAh, and it supports 6 hours of battery life.
Among the several bone conduction headphones recommended above, Wissonly and Aftershokz are my favorite brands. Compared with them, Wissonly is more cost-effective and worth buying.
Comment