How Do Bone Conduction Headphones Work and Do They Have Side Effects?
Jan 28,2023 | Sylvia
When some people who love sports are running or cycling outside, you may see that they wear headphones on their ears but not tuck into the ear. In fact, the headphones are probably bone conduction headphones.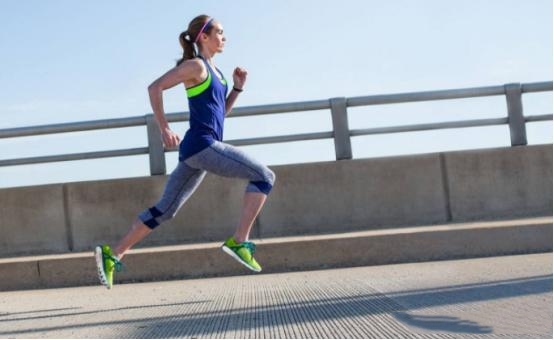 Bone conduction headphones are headphones made based on bone conduction technology. The more complete statement of bone conduction technology should be bone conduction sound transmission technology. It directly uses human bones as a sound transmission medium, So sound waves do not need to pass through the external auditory canal and tympanic membrane,But pass directly to the inner ear.
How do bone conduction headphones work?
Bone conduction headphones are an application of bone conduction technology in the field of headphones. It transmits sound through the skull, without going through the external auditory canal and eardrum, which is very good for the ear.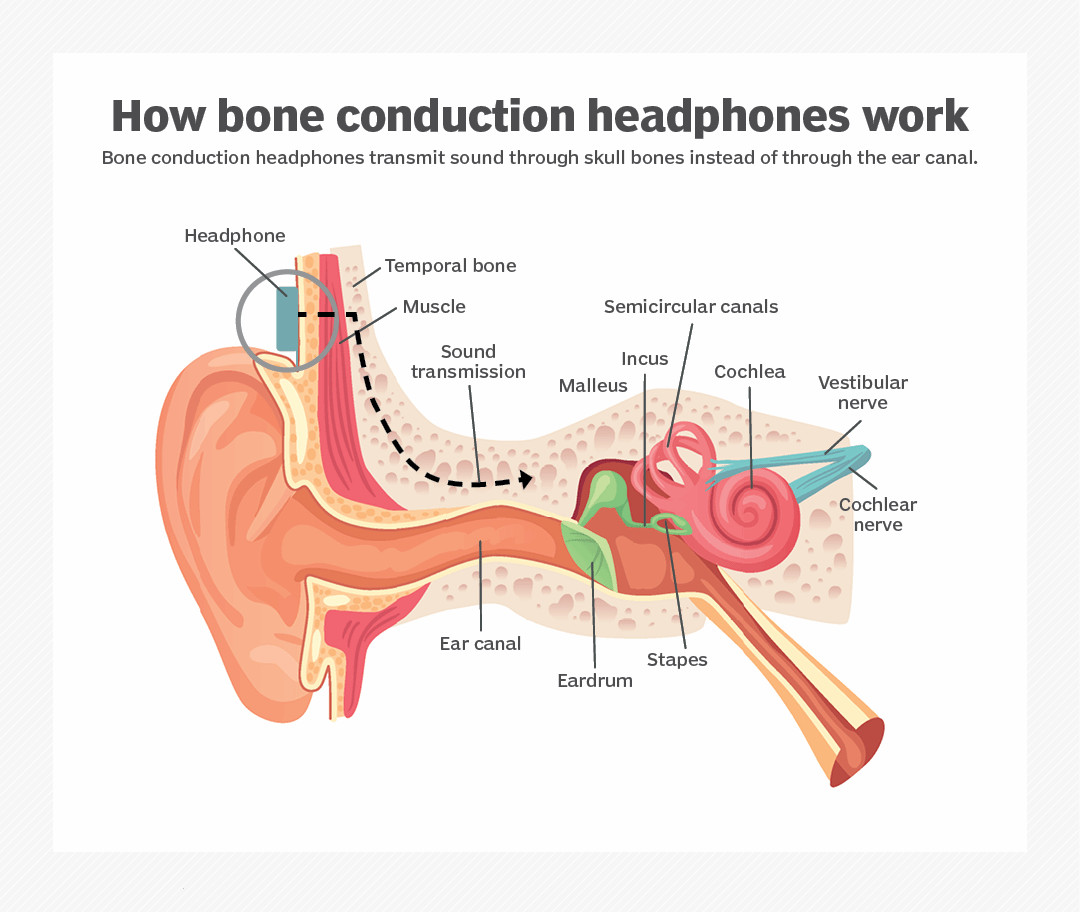 The sound transmission path of bone conduction headphones is "sound wave-skull-bone labyrinth-inner ear lymph fluid-spiral organ-auditory nerve-cerebral cortex auditory center".
Common headphones are air-conduction headphones, which need to conduct sound through the air in the ear canal. Its sound transmission path is "air-external auditory canal-tympanic membrane-ear ossicles-internal auditory canal-cochlea-auditory nerve".
There is a little experiment to better understand how bone conduction works. First, plug the ears with two cotton balls, take a tuning fork, and tap it several times with a rubber hammer to make the tuning fork vibrate. It vibrates so softly that your ears can't hear it at this time. But pressing the end of the tuning fork handle against your frontal bone, skull bone, and cheekbone can make you hear the vibration of the tuning fork. Once the tuning fork handle is out of contact, the sound disappears immediately. This is because the sound of the tuning fork is transmitted through the bones of the human body.
What are the side effects of bone conduction headphones?
Many people think that bone conduction headphones have side effects. Some people think that they are harmful to the body because they vibrates the bones to hear the sound which will affect the brain. However, this statement is not accurate. The side effects of bone conduction are very low. The following will clarify the rumors about the side effects of bone conduction one by one.
Side Effects of Bone Conduction Headphones 1: Hearing Damage? rumor!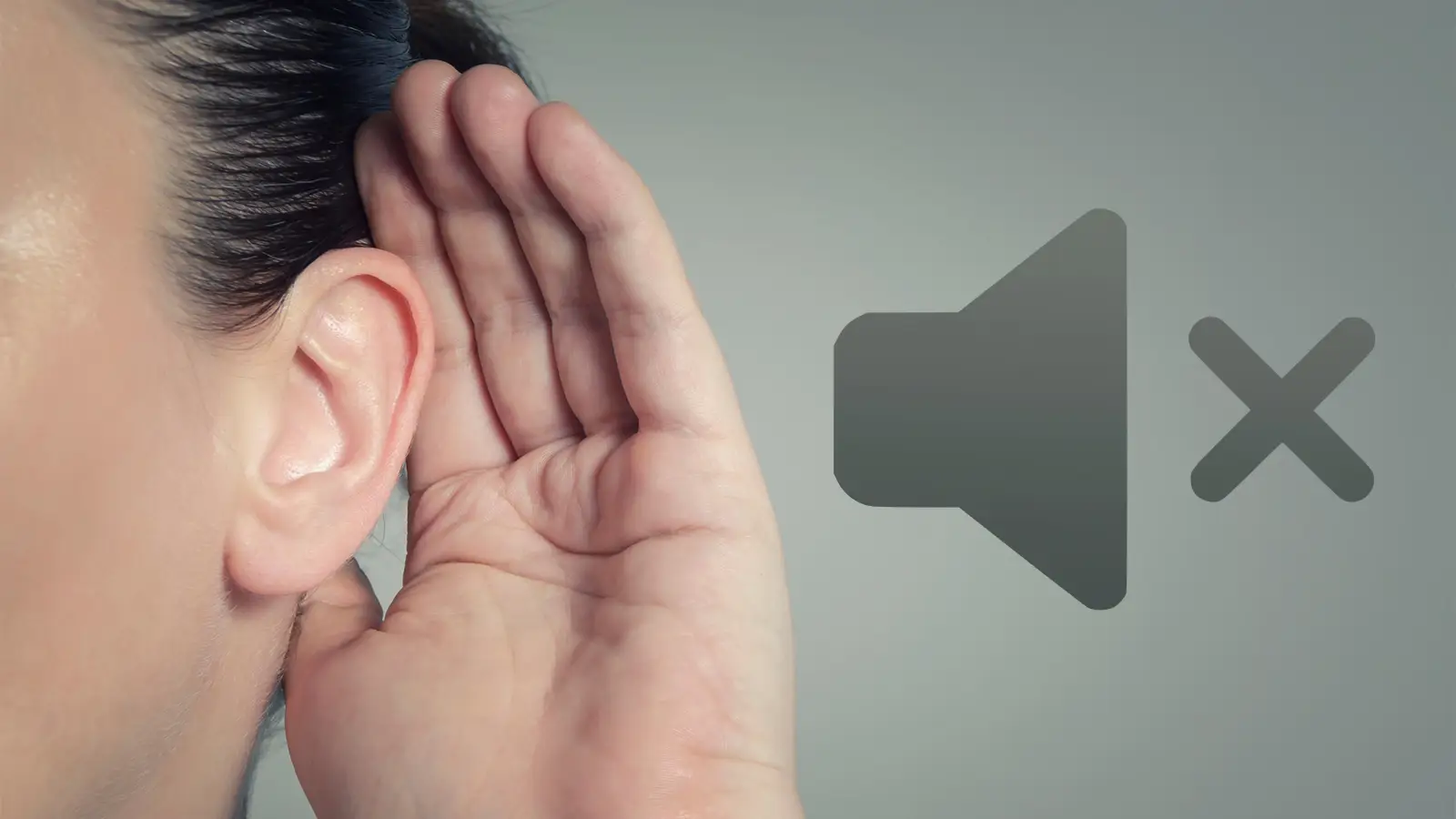 Bone conduction headphones are the most hearing-protective of all headphones. Because the way of bone conduction transmits sound does not need to pass through the eardrum, which can avoid damage to the eardrum. And its vibration waves are very gentle, and the impact on the cochlea is relatively small.
Side effects of bone conduction headphones 2: damage the brain? rumor!
Some people think that the electromagnetic waves of bone conduction headphones will cause damage to the brain nerves. Of course, any electronic product has problems with electromagnetic waves, and strong electromagnetic waves will indeed cause damage to the brain nerves. However, the electromagnetic waves of bone conduction headphones are extremely weak and have the same strength as the electromagnetic waves existing in nature. So it will not cause damage to human brain nerves and hearing nerves.
Side effects of bone conduction earphones 3: Pain after wearing for a long time? Inaccurate!
It is indeed uncomfortable to wear bone conduction headphones for a long time. Long-term wearing here means that the sound unit is attached to the temple and worn for more than 3–4 hours. Usually, there will be no problem wearing it for less than 2 hours. Because even traditional over-ear headphones can be uncomfortable to wear for hours on end.
In addition, some people mentioned that wearing bone conduction headphones for a long time, caused pain in the temples. This situation has a lot to do with the individual's physique — it is the individual's physique that causes trigeminal neuralgia.
Therefore, we can know that the side effects of bone conduction headphones are very low. It is a very healthy headphone.
In addition to being very healthy, bone conduction headphones have many advantages, such as safety, comfort, high waterproof level, etc. These advantages also make them more and more popular.
How to choose bone conduction is a question.There are at least three key points that you need to consider: sound quality, noise reduction and comfort.I will recommend some excellent headphones for you below.
1. Wissonly Hi Runner bone conduction headphones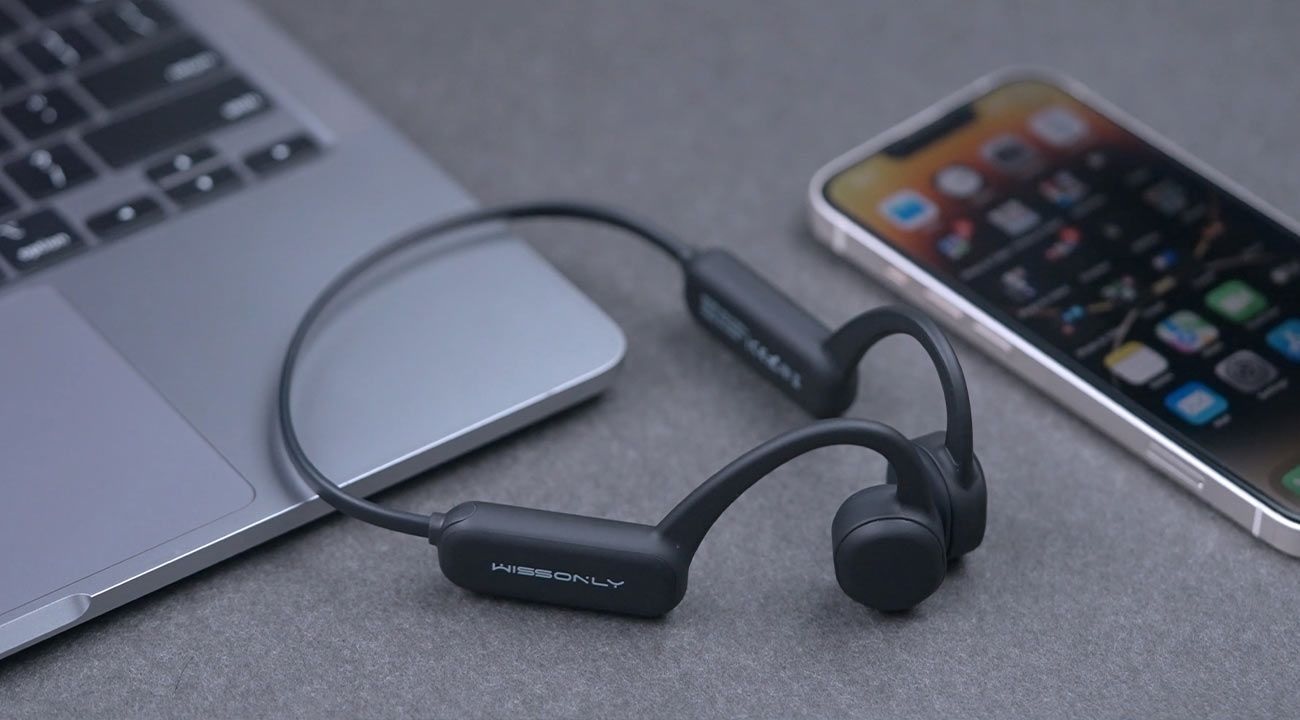 Reason for recommendation:
The Wissonly team has always attached great importance to the opinions of customers. It is said that their Hi runner model invited thousands of users to participate in the test, and that they constantly adjusted the design based on customer feedback. It is said that because of this, the product launch time was delayed by 3 months compared to the original plan time. I was so moved by this story that I bought their products.
Wissonly Hi Runner attaches great importance to sound quality. Their sound source adopts a large-sized vibrator, and through the clever structural design, the vibration area is increased by 35%. So the sound range is wider and the sound is more powerful. They have also made a lot of efforts in the treatment of sound leakage. The headphones' body is sealed and integrated to minimize sound leakage.
Hi Runner are also equipped with a new Bluetooth 5.0 chip. They have stronger anti-interference ability, and can easily cope with various complex outdoor scenes without disconnection. They support IPX8 waterproof grade higher than the industry standard, are equipped with 32G body memory. They have stable connection and low latency performance. In listening to songs, chasing dramas, or playing games, they can meet all daily needs for headphones.
The Wissonly Hi Runner weigh less than 30g, have no weight bearing when worn, are very comfortable, and are very suitable for long-term use during sports.
2. Philips A8606 bone conduction headphones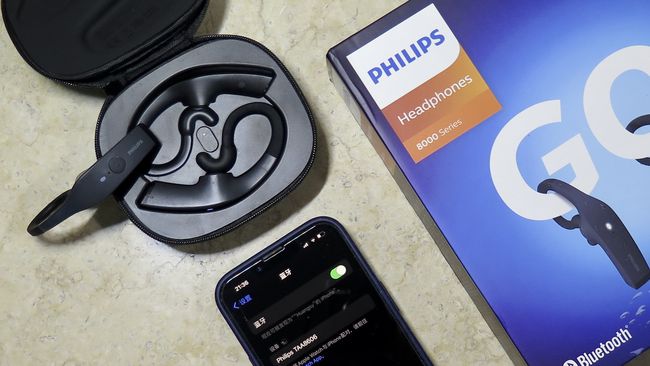 Reason for recommendation:
A8606 headphones are made of titanium alloy skeleton, wrapped with skin-friendly silicone material, which can not only keep the shape stable, but also cause no pressure on ears. The body fits auricle tightly, so it is easy to wear and can be used for a long time. This headphones adopts IPX5 waterproof design, so there will be no problem in drenching and sweating. The disadvantage is that the sound quality needs to be improved, and the sound leakage is also serious.
3.AfterShokz OPENRUN PRO bone conduction headphones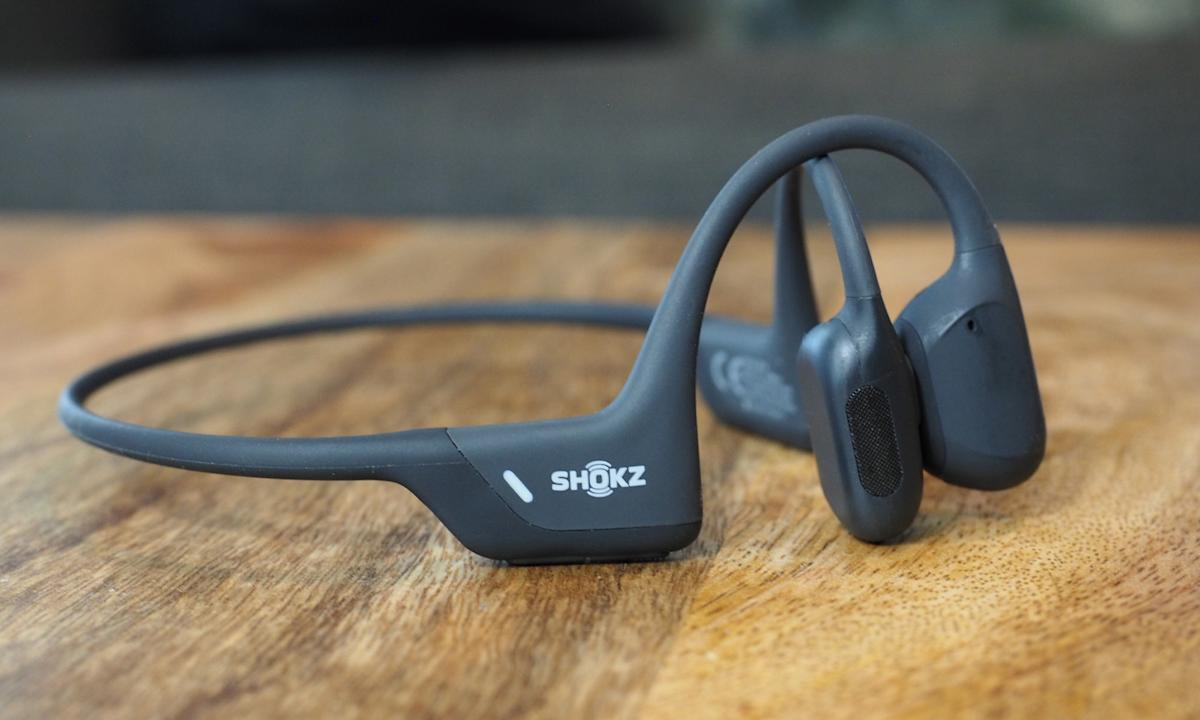 Reason for recommendation:
All-weather sports companionship. The body weight of Afershokz Openrun Pro headphones is only 26 grams, but it has up to 8 hours of long battery life. It supports IP67 super standard waterproof grade, is not afraid of sweat and rain, and not afraid of the challenges brought by bad weather. It is a trustworthy all-weather running headphones. However, it is not professional-grade waterproof after all, and it is not suitable for swimming and diving, so you must consider it clearly before purchasing.
4.Earsopen SS900 bone conduction headphones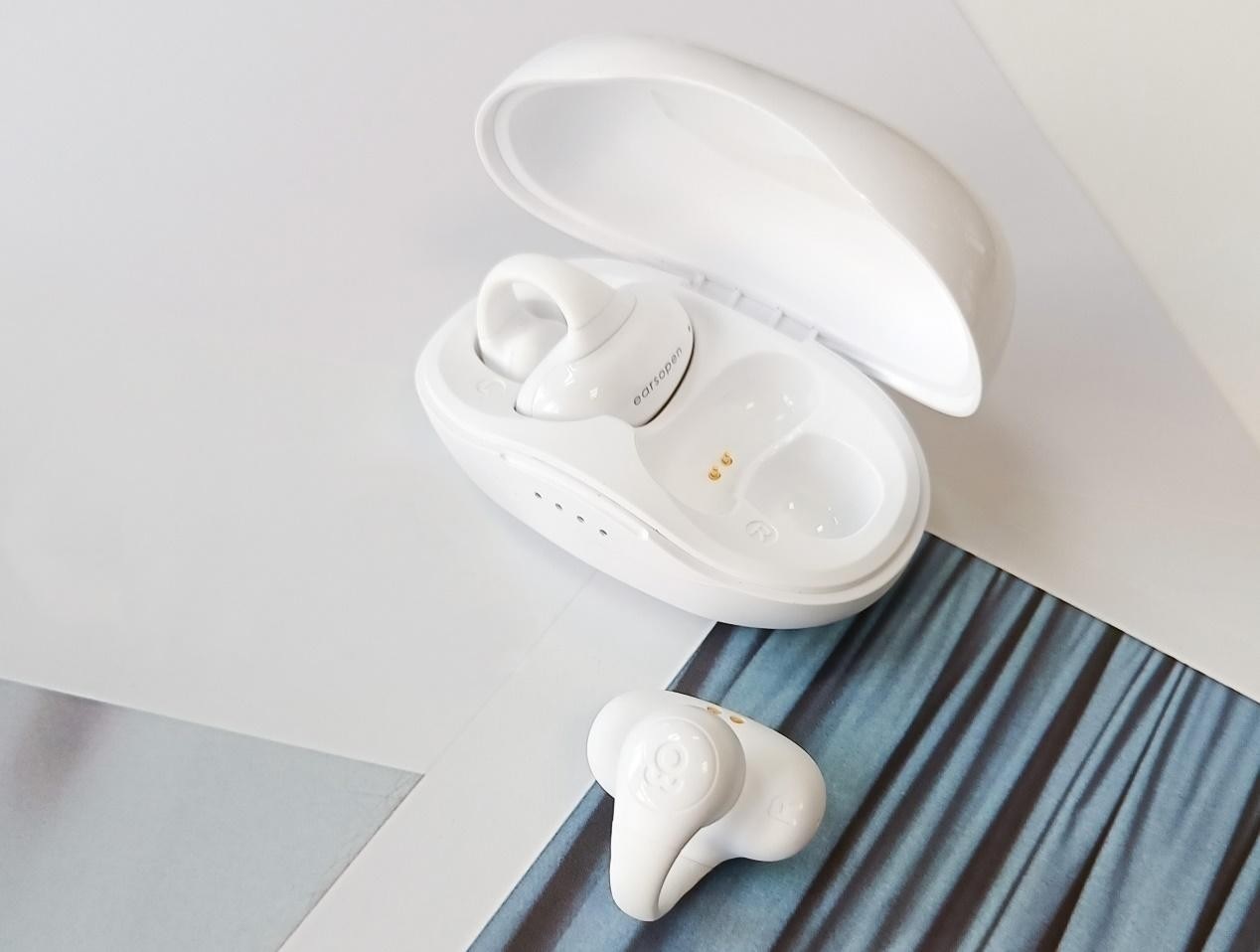 Reason for recommendation:
The SS900 headphones are equipped with a bone conduction miniature vibration unit inside the body, which reduces the weight of the body and improves the performance of low frequencies, allowing a wide range of sound. With the help of PreciseAir 3.0 integrated technology, the internal parts of the body are simplified and the sound leakage is reduced. It has IPX7 level waterproof,can be use while rainning but cannot be used underwater for long time. Its 5.2 Bluetooth version makes the connection more stable. It also supports Type-C charging mode, there is also a fast charging mode.
The overall performance is good, but there are obvious shortcomings at high frequencies, and there will be harsh sound phenomena.
5.vidonn F3 bone conduction headphones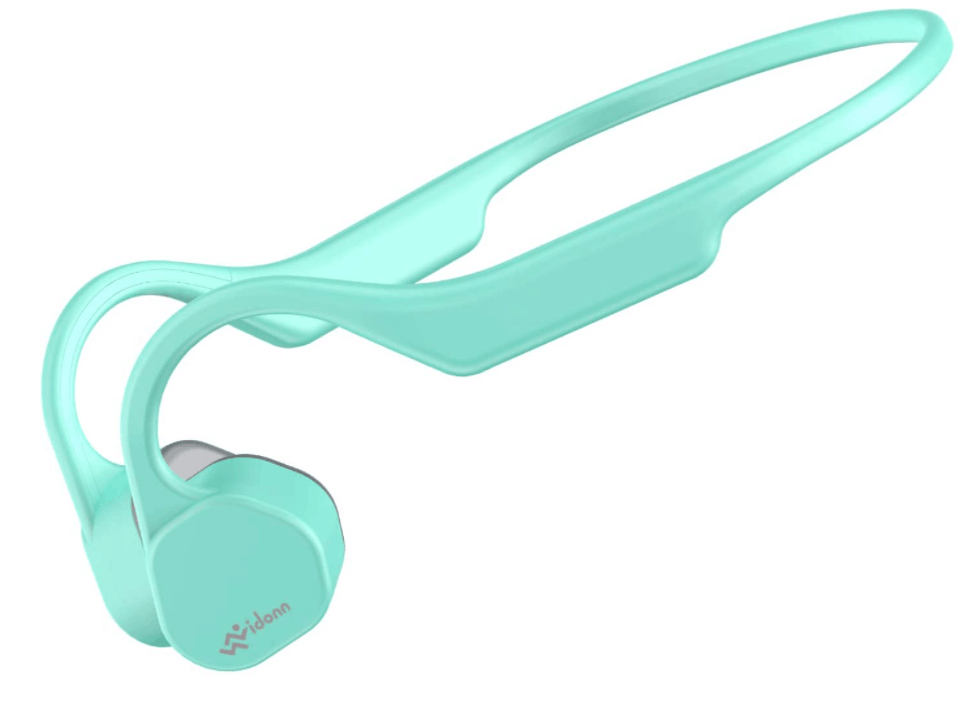 Reason for recommendation:
Vidonn F3 bone conduction headphones weigh only 29g and are very comfortable to wear. All aspects of performance are good. For entry-level headphones, its sound quality is acceptable for daily use. After all, it is difficult for you to ask an entry-level bone conduction headphones to have too good sound quality. It is worth mentioning that its exterior design is sporty and fashionable in color, which is very suitable for young people.
Finally, when buying bone conduction headphones, you must choose those brands with good technology accumulation, such as Wissonly and Philips. Philips is a well-known brand with good product quality and service, but the price will be higher. People who are willing to pay extra money for the brand awareness can choose it. Wissonly is a brand created by a team of senior engineers in the field of bone conduction. Its product parameters are better and its cost performance is higher, so it is worth buying.
Comment