Headphone for workout:Aftershokz Titanium Review
Sep 06,2023 | David
Aftershokz is well-known in the field of bone conduction. This article mainly talks about one of Aftershokz's products: Aftershokz Titanium.This is an excellent Bluetooth product for those who are interested in entering the world of open-ear headphones.So what is its actual experience? This article collected some real user reviews to answer this questions.
Basic information of Aftershokz Titanium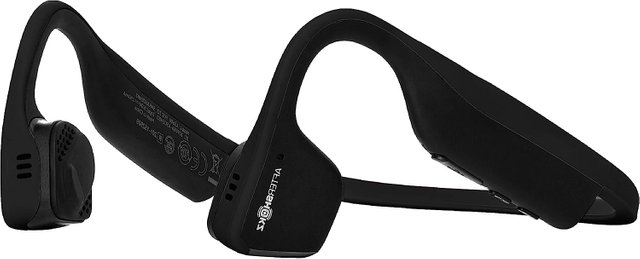 Product Dimensions:5.31 x 2.6 x 6.54 inches
Item Weight:1.41ounces
ASIN:B07DMDD776
Item model number:AS600
Batteries:1 Lithium Polymer batteries required.(included)
Charging Time:1 Hour
Fast Charging:No
Item Weight:40 Grams
Units:1.0 Count
Number Of ltems:1
Manufacturer:AfterShokz
Aftershokz titanium workout headphone review from users:

Product name: aftershokz titanium Price: $149
Rating: 4.4 Where to buy: Amazon or official website.
User review 1:
User:Sir Flower Nation:United States
"Setting aside of the delivery time.
Sound is great. Fits perfectly on my head. I use this most of the time for workout and for listening music. I highly recommend this specially when going out in the public area and you'll be aware of your surroundings at the same time.
Just one thing, I noticed my phone says the headset still has remaining 30-50% battery but after a few minutes it needs charging. So far everything is good..
I hope this will last for years. We'll see in the next future."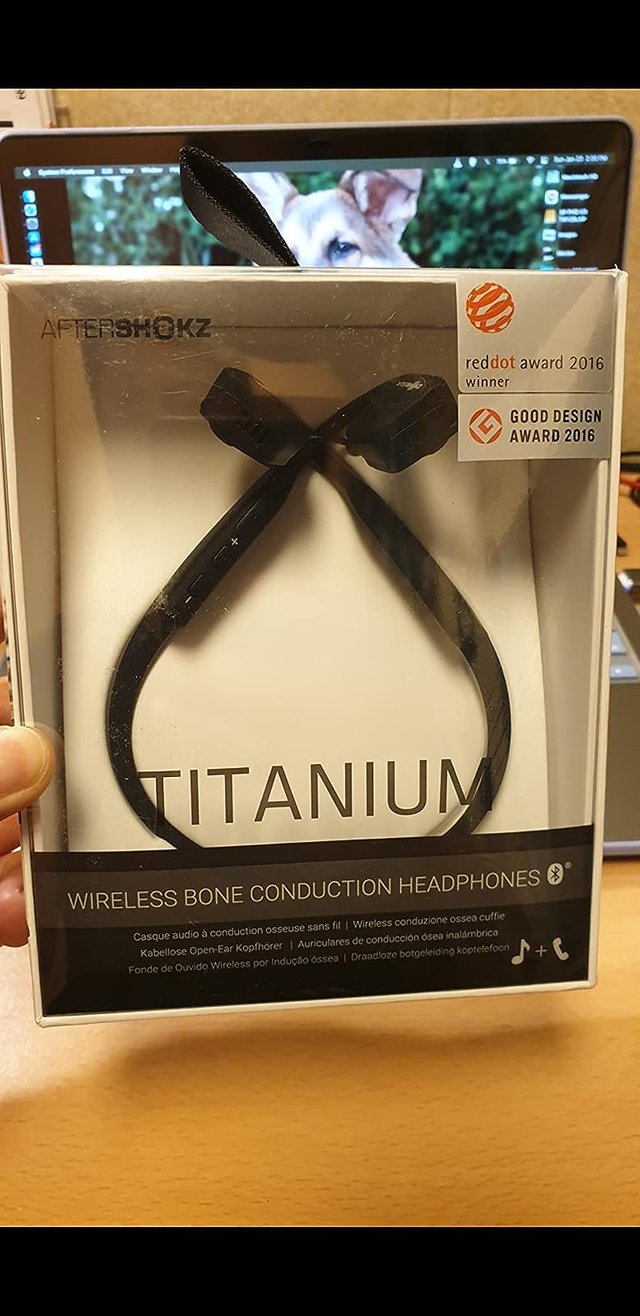 User review 2:
User:Nomad45 Nation:United States
"Feedback from Giftees: Mic picks up all background noise during calls. Not comfortable with Sunglasses or while working/delivering if you lean back in a seat. Noy ideal for extended periods (3 hours or more) or noisy environments. You must max-out the volume which then caused buzzing or wear the provided ear plugs which defeats the purpose of the product. Supports is less than good. Take or leave it attitude. Over-all not impressed."
User review 3:
User:Jean-Aubert Nation:United States
"The best part of these headphones are the battery life. They have really good sound quality and are good for running. Only draw back is the microphone quality when someone calls. I find I have to repeat myself frequently. Overall good workout headphone."
User review 4:
User:alkylate Nation:United States
"I liked them as soon as I got them charged and put them on. The fit was good, they felt good not too heavy not too light, a quality feel, & the sound was great. If I keep the volume low it's like listening to music in the car and still being able to talk. I like that my ears don't feel violated to accommodate bulky earphones. They come with earplugs to make it where you only hear the headset. Battery life when fully charged 10-12 hours and last longer when you keep the volume on the headset at 1/2 or less. If I was going to give a gift and it was in budget these would be perfect."
User review 5:
User:Josiah Nation:United States
"Ive had a pair of the more expensive, and can safely say- these pair were cheaper, yet made better. A little tip: don't carry them in your jacket, or pants pocket the conduction pads will break, and that's how I lost my first pair. The sound quality is good as long as your looking forward. So these would be amazing for a jog or working out. However the amount of sweat I feel actually does effect the working components. I've started sweating while at work (inside mind you so a mediocre/ light sweat) and my phone will randomly disconnect and reconnect about five minutes later. The protective case Included was a wonderful bonus, and overall a great buy. I've bought a pair for my mother with vertigo and she can even use them. High recommended."
User review 6:
User:MzRedd Nation:United States
"I like them and they sound good, I just got tired of having them around my neck and not being able to throw in bag once done wearing them/ they poke out some and wish they were more flat in the back (back of neck) .... it was a good buy, just like the one that I can take in and out of my ears, but with these you won't lose"
User review 7:
User:Jesse Nation:United States
"Tore up the insides of my ears with cheap wireless earbuds and needed an alternative. This is it. I'm not picky about sound quality so long as I can hear what I'm trying to listen to; I'm sure over-ear headphones or ear buds might get better sound, but these allow me to be aware of my surroundings while listening to podcasts or videos, they stay on while I'm working out, and fit while I'm wearing glasses. They take some getting used to and they're not particularly portable if you're not wearing them (as in they don't fit in a pocket) but if that's not really a big deal to you I would recommend if you're looking for an open-ear audio solution."
User review 8:
User:regularguyabe Nation:United States
"I needed a pair of headphones that I could use running or working out and that wouldn't fall out of my ears or be uncomfortable. I also needed bluetooth capability because I wanted to secure my iphone elsewhere. I'm thrilled with these. I use them all the time for 2-4 mile jogs. The sweat wipes off, and I haven't had any issues so far (3 months ownership so far). Would definitely recommend these, and I would buy them again.
For volume control, I usually control the volume on my iphone because the range is limited on the aftershokz. This is not a paid review."
User review 9:
User:Hole in the Wall Nation:United States
"I bought these for my wife, she has multiple piercings on her ears and can't wear regular earbuds. She loves them, although I did need to get the mini size. I thought I could use these at work, but once I inserted my custom molded earplugs, all I heard was the low end of the sound. It appears the high frequencies transmit from the little speakers positioned near the ears and with really good earplugs it doesn't come through."
User review 10:
User:jmccork94 Nation:United States
"They worked decent for me for a few months until they started to lose connection randomly. I could listen to music but talking on the phone kept giving me issues until one day they just died and wouldn't turn back on. I tried to charge them and eventually came back to the light finally on after hours. They worked for a few minutes then died for good after that.
I never abused these they just up and died on me. I'd suggest spending a little more for a more durable product. Sound quality was better than expected, but do understand this will never rival proper workout headphones."
Many users have praised aftershokz titanium, which shows that it is a good earphone. However, some users expressed dissatisfaction with its function. Therefore, if you expect to find a more cost-effective and powerful sports bone conduction earphone, Wissonly Hi Runner is highly recommended.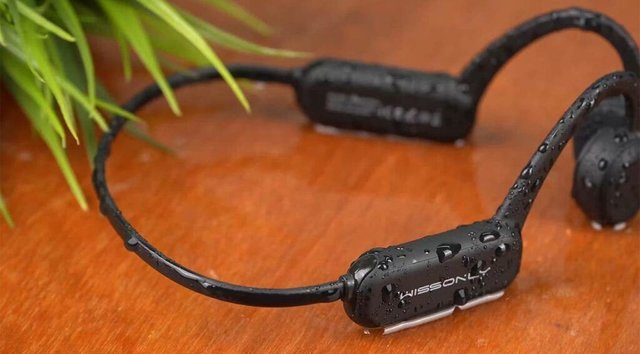 Reason for recommendation: This is the most configured bone conduction headphones on the market.
Wissonly bone conduction headphones are the first brand I started to contact. When they recommended it on the online crowd funding platform, I noticed it, after saw that many people were recommending, and I bought it. This Hi runner I used for a few months, and the overall performance was better than I expected.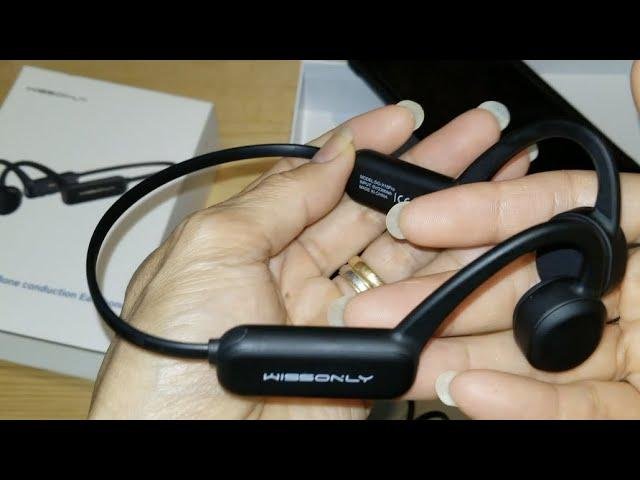 Some bone conduction headphones leak sound, and you know that I take privacy very seriously, so I'm very concerned about anti-sound-leakage technology. Wissonly Hi Runner does a very good job in the field. Its body is sealed, and through structural optimization and algorithm adjustment, its sound leakage is minimized. The official claim they can eliminate 90% of sound leakage. I do not have professional equipment to test, but I have tried and found that at 60%-70% volume, the sound is completely inaudible at a distance of 1.5 meters, which makes me very satisfied. I have actually compared it with other bone conduction headphones, and the Wissonly Hi Runner has currently the best sound leakage reduction solution in bone conduction headphones.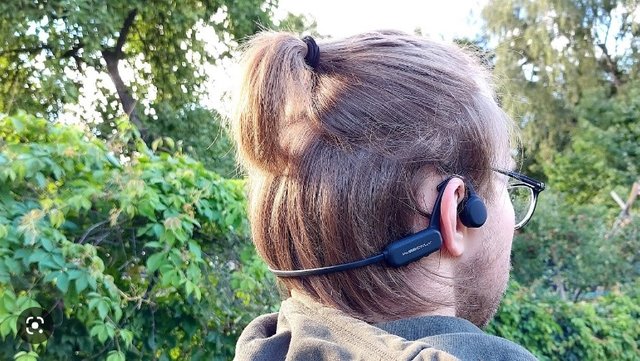 TheWissonly Hi Runner is also particularly comfortable in the wearing experience. Because the material of the whole machine is high-tech hypoallergenic silicone, and it is coupled with the ergonomic design that conforms to the structure of the human ear, so that users will not bring any burden to the ear under long-term wear.
Sound quality as the core performance is undoubtedly worth mentioning. Hi Runner uses a large-sized vibration unit, the sound range is wider, the sound is more three-dimensional and deeper, so the sound quality is undoubtedly very good. And it is also equipped with a Bluetooth 5.0 chip, the connection is more stable. And it will not be disconnected when used, which is a good experience. The Wissonly Hi Runner also comes with 32GB of built-in storage that can store 5,000 songs, so you can use it completely as an MP3 player to enjoy music without your phone when you go out for a run.
Comment