Are Wireless Bone Conduction Headphones Good for Your Ears?
Feb 03,2023 | Sylvia
Have you ever heard music with headphones on while walking on the road, when the car behind you honks to remind you, everyone around you heard it, but you didn't know it; or when you listened to music while wearing headphones in the office at work, even if your boss yells next to you, it can't wake up your ears that were kidnapped by music. These awkward moments happen a lot in life, and they're always unpleasant. However, there is a kind of headphone that can perfectly help you avoid these embarrassments, that is wireless bone conduction headphones that have become popular in recent years.
Wireless bone conduction headphones are a new application of this technology in the field of consumer electronics. They are mainly positioned in the field of sports headphones. The existing products include running headphones, swimming headphones, cycling headphones and so on. They are becoming more and more popular due to the advantages that traditional headphones do not have, such as safety, health, hygiene, etc.
Are wireless bone conduction headphones good for your ears?
Wireless bone conduction headphones are good for the ears, they cause less damage to the ears and are the healthiest kind of headphones.
1. Does not harm the ear canal
Bone conduction headphones do not need to be plugged into the ear canal when wearing them, so the damage to the ears caused by wearing headphones will not happen.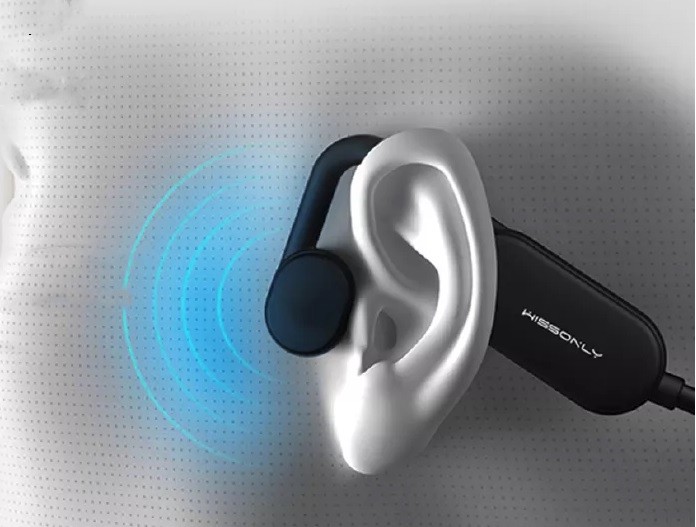 2. No damage to the eardrum
Bone conduction headphones do not need to use the ear canal and eardrum to transmit sound, so the eardrum will not be damaged.
3. Does not harm the cochlea
The vibration waves of bone conduction headphones are relatively gentle and stable, and will not damage the cochlea.
4. Does not harm the auditory nerve
The electromagnetic waves of wireless bone conduction headphones are weak, which is close to the intensity of electromagnetic waves in nature, so they will not damage the auditory nerve.
Special attention should be paid to the fact that if any headphone is used at high volume for a long time, it will cause damage to the ears, and the same goes for wireless bone conduction headphones. Therefore, pay attention to volume control when using bone conduction headphones, and it is recommended that the volume not exceed 60%. At the same time, every 2–3 hours of use, you should rest for 10–15 minutes.
In addition to the advantage of being good for the ears, wireless bone conduction headphones have many advantages, such as
1. They are safer
They do not need to be inserted into the ear canal when worn. While listening to music, you can still pay attention to the surrounding sound. When exercising outdoors, wearing with bone conduction headphones, you can also hear the sound behind you, so as to avoid some dangerous situations.
2. They are more hygienic:
Bone conduction headphones do not need to be worn in the ear, even if they are worn for a long time, they can keep the ear canal clean and hygienic, avoiding the growth of bacteria caused by blocking the ear canal, which can cause otitis media, otitis media and other diseases;
3. They are more comfortable:
Bone conduction headphones are very light, and there is no sense of weight when worn, and the surface of many bone conduction headphones is made of skin-friendly soft materials, which is very comfortable to wear.
Wireless bone conduction headphones that are good for the ears are also safer, more hygienic, and more comfortable headphones. These advantages make them popular at an extremely fast speed.
Here are some excellent headphones recommended for you,you can choose according to your needs.
1. Wissonly Hi Runner wireless bone conduction headphones
Reason for recommendation:
This is the fastest growing brand of bone conduction headphones in the last six months. The team are all engineers with 10 years of accumulation in the field of bone conduction technology. They started to develop bone conduction headphones that don't hurt ears as early as 2012. To solve the problem of sound leakage of bone conduction headphones, wissonly has made comprehensive improvement in the aspects of vibrator, body design and software optimization. The final result has been applied to Wissonly Hi Runner, and the final sound leakage can be reduced by 90% after laboratory test. I actually used the test myself. At a distance of 2cm, the volume reached 70%, but I still didn't hear the sound of the headphones, which protected my privacy.
Wissonly Hi Runner's body is made of titanium, which can self-adjust the fitting position to ensure a good wearing experience for headphones, so that more people can wear it. As the core component of the product, the headphones plays a key role in the product experience. Hi Runner model is equipped with Bluetooth 5.0 chip, which makes Bluetooth connection faster and more stable. It also has 32GB of built-in storage so you can use it as an MP3 player.
Other parameters of Wissonly Hi Runner are also excellent. For example, the waterproof level reaches IPX8, and you can wear it to swim or even dive. The battery life reaches 8–10 hours, which is very important to me, because I go out for sports on weekends, and I go out for a whole day.
2.Philips A6606 wireless bone conduction headphones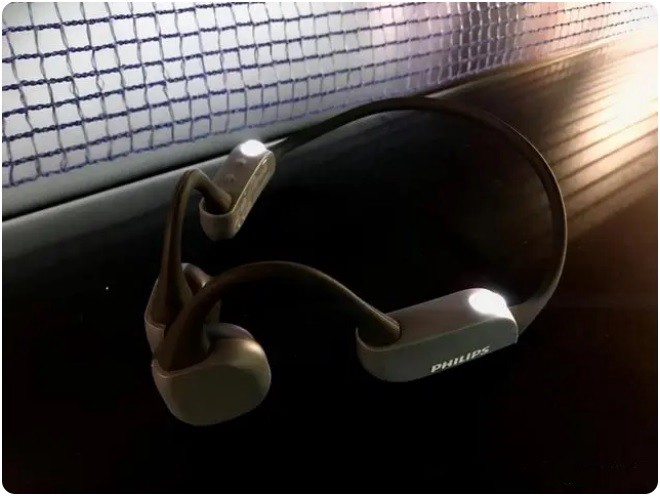 Reason for recommendation:
The Philips A6606 that weighs 35g is light and compact in the palm of the hand. With the skin-friendly material on the surface of the body, there is no pressure to wear on the pinna. It is equipped with LED night running lights on both sides of the rear end of the body. It can be worn in night walking and low visibility scenes and illuminate the road behind, so that the people around can perceive your own position and respond in time in the face of emergency situations. The safety factor for outdoor wearing is relatively high. It also supports IP67-rated water resistance and can support 9 hours of continuous music playback time, which is also good overall.
3.AfterShokz OPENRUN PRO wireless bone conduction headphones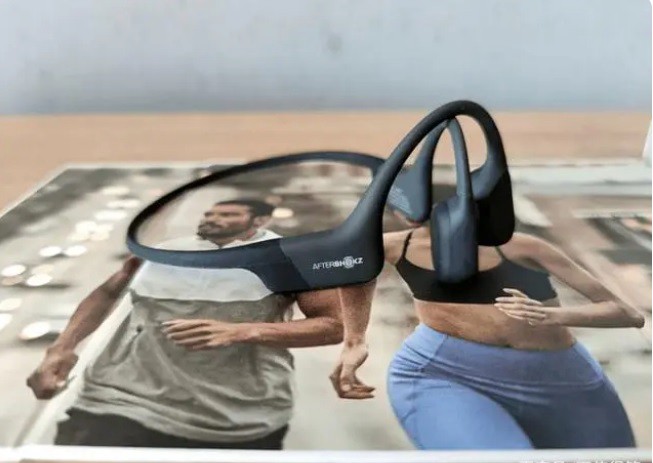 Reason for recommendation:
Openrun PRO bone conduction headphones do not need to be plugged into the ear when worn. With minimal impact on the ear canal, they will not harm the ear canal and eardrum. They are also equipped with the newly upgraded PremiumPitch 2.0+ technology, which has a high degree of sound restoration and better sound quality. They also use Bluetooth version 5.0, which improves the stability of Bluetooth connection and brings lower power consumption. But this one does not support MP3 mode.
4.Earsopen peace tw-1 wireless bone conduction headphones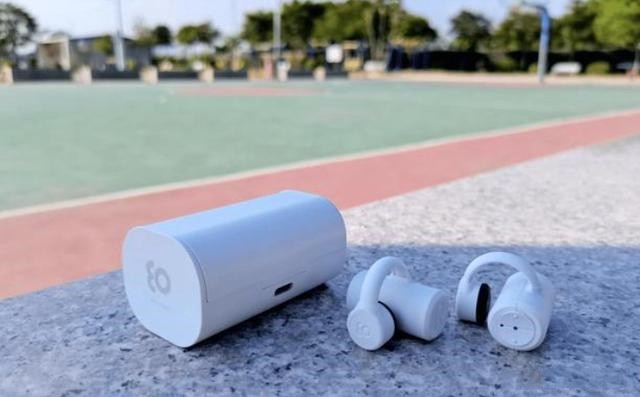 Reason for recommendation:
It can't be worn in the ear, and it won't cause ear discomfort or damage eardrums for a long time. The wearing method of ear clip is different from other bone conduction headphones. This kind of wearing method is a little troublesome and can't be worn with one hand, but it can make the headphones have good stability and won't fall off during intense exercise. Its sound quality anti- sound-leakage are very well, and it can't be heard within normal social distance.
Its disadvantage is that the ear-clip wearing method may make you feel uncomfortable after a long time.
5.Haylou PurFree wireless bone conduction headphones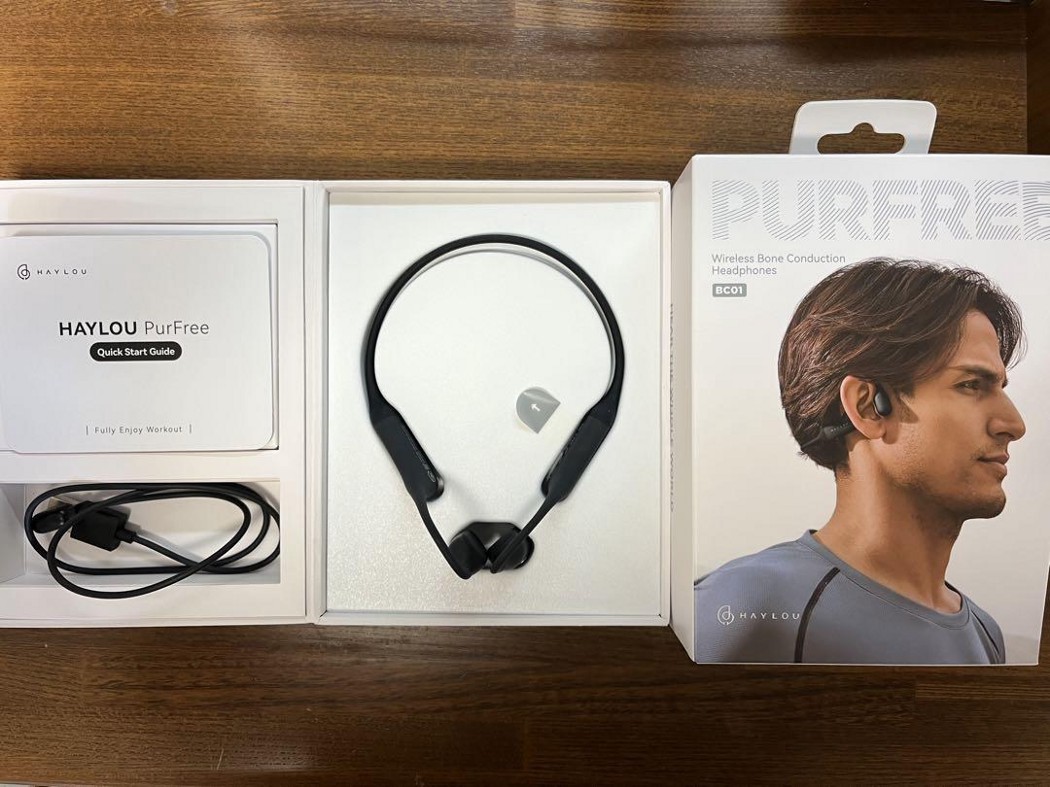 Reason for recommendation:
Its body surface is made of silicone material, which is very comfortable. The small size body is its relatively big advantage, which makes it light and without a sense of weight while wearing. The sound quality is good in the field bone conduction headphones, of course, it cannot be compared with traditional noise-canceling headphones. The battery life is good, you can listen to music for 8 hours, and it also supports fast charging.
In terms of waterproof feature, its waterproof grade reaches IP67, daily sweating, short-term rain, or washing are all no problem to it, but it cannot be used in swimming.
If you still don't know how to choose, I recommend choosing between wissonly and Philips. The two brands have strong technical strength and good product quality. Compared with the two brands, wissonly's cost performance will be a little higher.
Comment