Are Bone Conduction Headphones Harmful to Health and Are They Safe?
Feb 03,2023 | Sylvia
Bone conduction headphones are become more and more popular in recent years, you may find that more and more people around you are wearing a kind of earphone clipped to the edge of the temple. Most of these headphones are bone conduction headphones.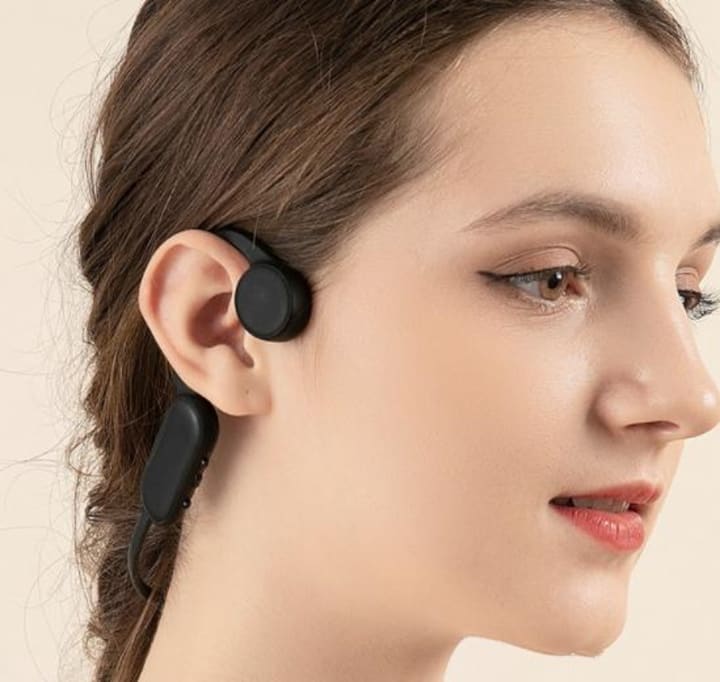 Faced with this new type of headphones, some people may worry about whether they will harm to health and whether they are safe. This article will answer these questions completely.
Are bone conduction headphones harmful to health
Some people may worry that bone conduction headphones are harmful to health. This concern is unnecessary, and there is no evidence that this kind of headphones are bad for health. We can analyze this problem from several perspectives on the effects of them on the ears, nervous system, bones, and skin.
1. The effect of bone conduction headphones on the ear
They do not need to be tucked into the ear canal when worn, which avoids damage to the ear canal caused by headphone plugging in and out. They also do not need to transmit sound through the ear canal and eardrum, which makes them have no harm to the eardrum. The oscillation of bone conduction headphones is relatively gentle and stable, and will not cause damage to the cochlea.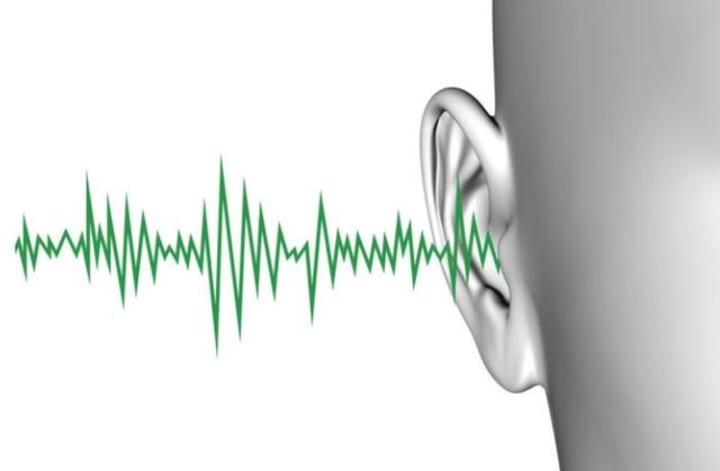 2. The effect of bone conduction headphones on the nervous system
Any electronic product has electromagnetic waves, and strong electromagnetic waves can damage the auditory nerve and brain nerves. The electromagnetic waves of them are very weak, and the intensity is close to that of the electromagnetic waves present in nature, so they do not harm the auditory nerve and brain nerve.
3. The effect of bone conduction headphones on bones
The sound unit of them vibrates and drives the bone vibrate to achieve sound transmission. Excessive vibration may theoretically lead to bone damage, but this theoretical vibration rarely happens. There are currently no records of bone conduction headphones causing bone damage.
4. The effect of bone conduction headphones on the skin
They are worn against the temple, do not over-squeeze the skin, and therefore does not cause damage to the skin. And many bone conduction headphones are made of skin-friendly materials, and are also more friendly to skin.
Bone conduction headphones are very safe. We have already known that they will not harm health. Health is the foundation of safety, which is very important.In addition, when you use bone conduction headphones, because of their open-ear wearing mode, you can pay attention on the sound of the surrounding environment, it will help you to avoid many accidents, and ensure your safety.
Bone conduction headphones are healthy and safe, which is determined by their working principle.
How do bone conduction headphones work?
When we speak, we ourselves actually hear the sound through the air (air conduction) and through the bones (bone conduction) at the same time. We may have become so used to it that we think that hearing our own voice is just transmit through the air. As an example,when you close your mouth while brushing your teeth, this ensures that there is no air-conducted sound, but you can still hear the brushing sound, and it is clearly heard, it is the sound through the bone.
Bone conduction technology is actually the technology of transmitting sound through bones. During the transmission process, the sound source causes the bone to resonate, thereby transmitting the vibration to the cochlea, which is the principle of bone conduction technology.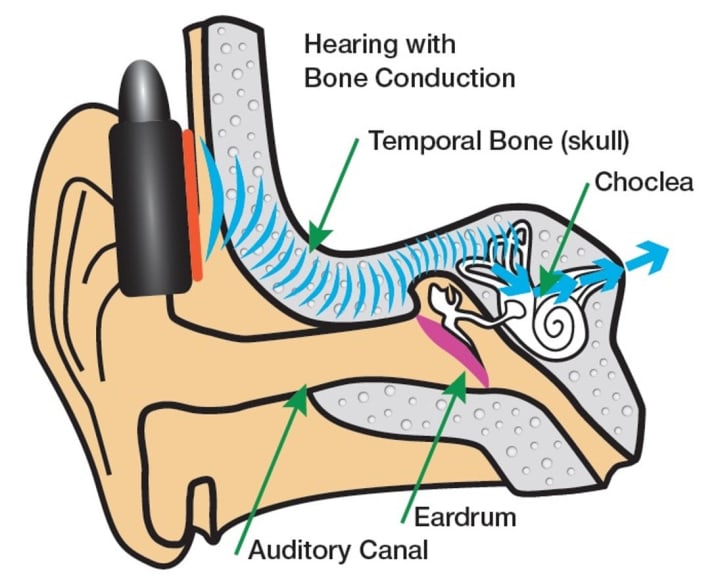 Bone conduction headphones are headphones manufactured based on bone conduction technology. When they work, people only need to stick the sound unit on the temple, and the sound unit will convert the sound signal into mechanical vibration, drive the skull to vibrate, and the skull will transmit the vibration to the cochlea. After the cochlea perceives the sound, it will be transmitted to the auditory nerve and brain. Finally, the sound is formed. This is how bone conduction headphones work.
Therefore, bone conduction headphones can hear the sound without being plugged into the ear. They can well protect the eardrum and maintain the hygiene of the ear canal, which is very helpful for ear health.
Therefore, bone conduction headphones are not harmful to health, but one kind of healthiest headphones. They are safer and more hygienic when used, and are a kind of excellent headphones,you can buy them without hesitation.
Next, I will recommend some excellent headphones for all of you.
1. Wissonly Hi Runner bone conduction headphones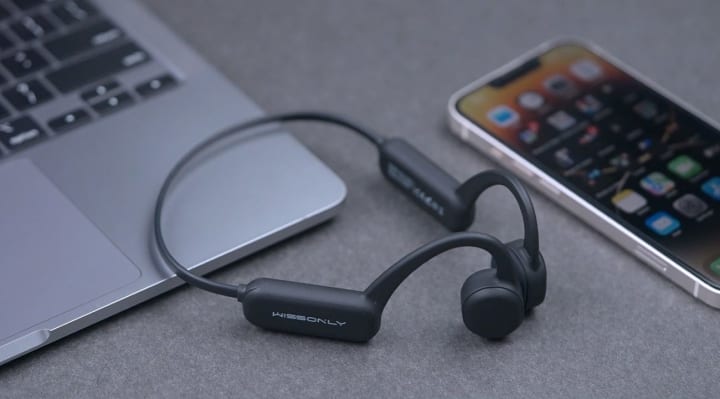 Recommended reason:
Wissonly bone conduction headphones is the first brand I came into contact with. I first found it on the crowdfunding website. Later, I bought it after seeing many people's recommendations in some online running forums. After my long-term comparative test, the overall function of this Hi Runner model product is very powerful, which greatly exceeds my expectations.
Their team is one of the best talents in the field of bone conduction. The product director was once the core engineer of a first-line brand, and has accumulated 10 years' experience in the field of bone conduction technology. Wissonly Hi Runner increases the vibration area of the sound source vibrator by 35% through excellent structural design, which makes the music feel more spatial and immersive. It is also excellent in sound leakage reduction. The fully wrapped design reduces the vibration of the shell, and the structural optimization makes the sound leakage wave be offset, thus avoiding 90% sound leakage, which is much better than the bone conduction headphones of the same price on the market.
The fully-enclosed design of Wissonly Hi Runner bone conduction headphones makes its waterproof grade to IPX8, which means that you can wear it for bathing, swimming and even diving within 20 meters. Even better, the Hi Runner headphones has a built-in storage of 32GB, which can store 5,000 songs. It can still be used without the mobile phone. It supports both MP3 mode and Bluetooth mode. It is equipped with Bluetooth 5.0 chip, which makes it superior to most bone conduction headphones in transmission distance, connection stability and power consumption.
2.Philips A7607 bone conduction headphones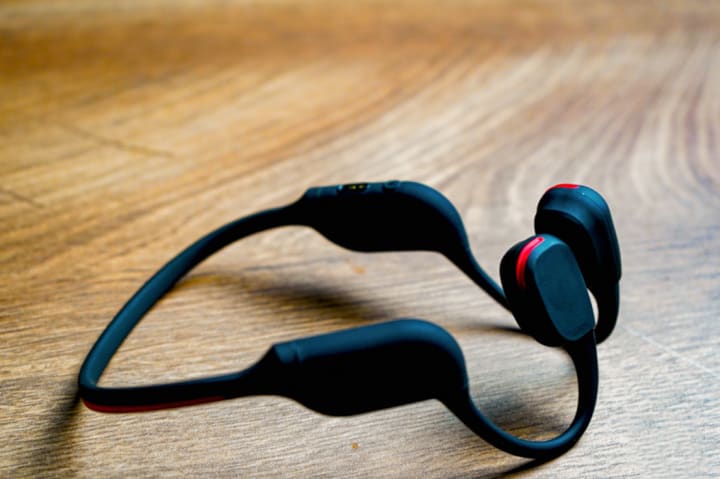 Recommended reason:
The sounding unit of the 7607 bone conduction headphone use a 17mm vibrator, which makes its sound have good penetrating power. What makes me even more surprised is that Philips A7607 is equipped with LED night run lamp at the rear of the its body, which has three kinds of brightness that can be switched. It is suitable for wearing at night, which can make people around you perceive their own position and further increase the safety factor. The waterproof performance of IPX6 grade is fully qualified for waterproof work in daily life, and even can withstand a small amount of rain intrusion.
3.AfterShokz OPENRUN PRO bone conduction headphones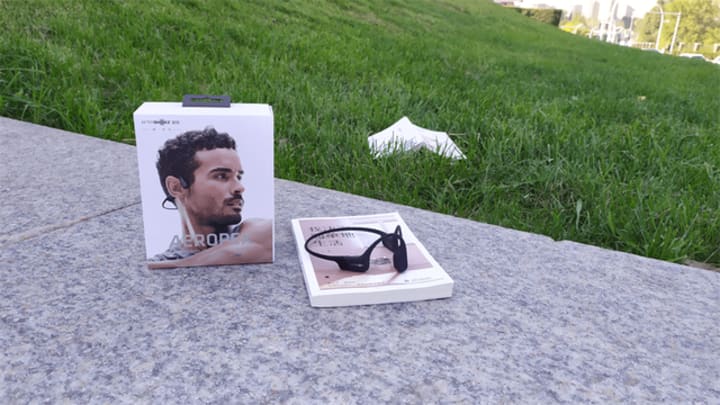 Recommended reason:
OPENRUN PRO is very light, and its surface material is soft and skin-friendly, so it is comfortable to wear. Its slim body and unique color scheme make it look flattering as well. Its sound quality is also quite good, and it performs very well in terms of anti-sound-leakage, even in outdoor use, you don't have to worry about privacy leakage at all. It is very powerful, very user-friendly. In addition to being slightly expensive, it is also a recommended headphones overall.
4 Earsopen BT5 bone conduction headphones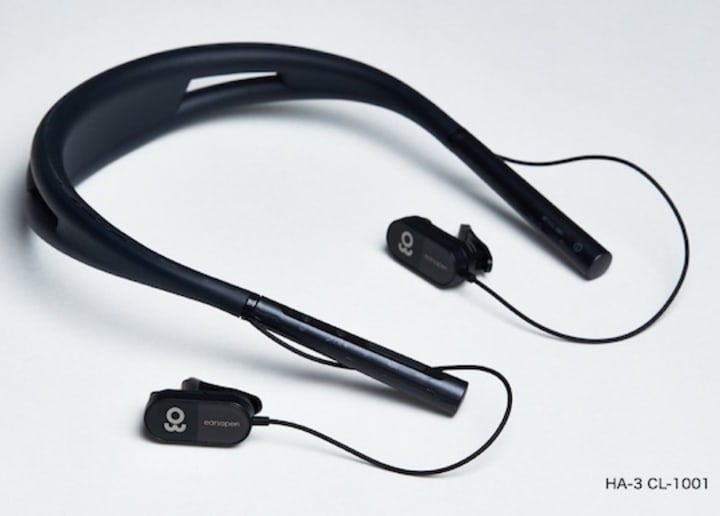 Recommended reason:
earsopen BT5 bone conduction headphones are originated in Japan and can play music continuously for up to 6 hours. They adopt IPX7 waterproof design, are not afraid of sweat in sports, and are very suitable for use in sports scenes. Their unique audio equalization technology and high-performance vibration unit support sound of different frequencies. BT5 have an echo reduction function to minimize echo.
5.Nank Runner CC3 bone conduction headphones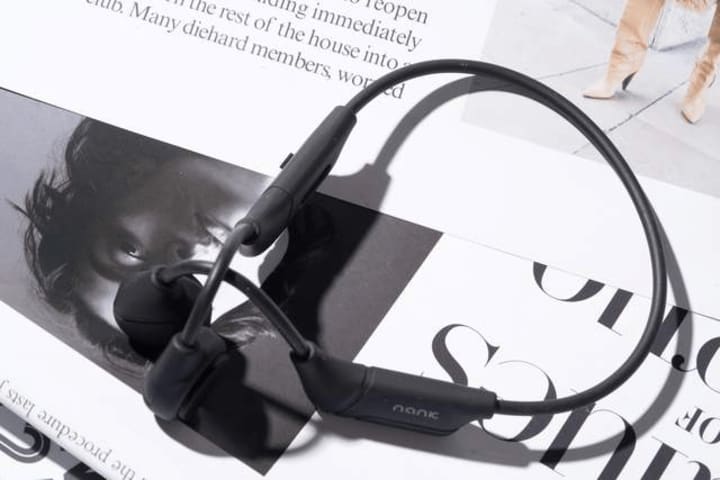 Recommended reason:
Runner CC2 is an entry-level bone conduction headset, but its overall performance is very good. The headphone body is made of aviation grade material, which has good flexibility and is not easy to be damaged. The weight of the body is only 28g, combined with skin-friendly food-grade silica gel as the surface material, which brings a skin-friendly and comfortable wearing experience. Its waterproof grade reaches IPX6 level, which can meet the basic life-class waterproof.
It should be noted that among the five products, Wissonly and Philips are my favorites. Philips is a big brand, and its cost performance will be a little poor. I have used Wissonly for a long time. It works very well. The key is that it is very cost-effective and worth buying.
Comment